Social media v the News of The World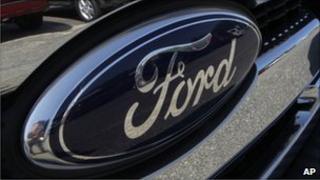 What have @the_z_factor, @profanityswan, @thegreatgonzo and @eroticpuffin got in common? Well, apart from sharing bizarre Twitter names, it looks like they're among those who've mounted an extremely effective campaign to dissuade advertisers from using the News of the World.
On Monday evening, when the allegations were made that Milly Dowler's phone may have been hacked, a wave of anger swept through Twitter and Facebook. But a few decided that they needed to do something practical.
First, @the_Z_factor, as Melissa Harrison calls herself, got home from her work as a sub-editor and started discussing on Twitter practical ways of hitting the paper where it might hurt. "I don't know how you'd locate News of the World readers," she explains," but anyone can see the advertisers".
She started tweeting the names, and soon found her phone beeping incessantly as the messages were rebroadcast.
One of those retweeting was Andy Dawson, who goes under the soubriquet @profanityswan.
"I sourced some more advertisers from Sunday's News of the World," he explained, "and urged my Twitter followers to copy and paste the tweets if they felt strongly about the hacking story. Within about 90 minutes, it had started to snowball and my timeline was filled with people tweeting at various companies."
Next another tweeter @thegreatgonzo put together this page to automate the process of tweeting a message to the companies. And then @eroticpuffin weighed in.
Behind the name sits Paul Friend, manager of a GP's surgery in Dewsbury. He put together this site, complete with a spreadsheet containing the names and e-mail addresses of the chief executives at firms said to advertise with the News of the World.
The idea was to allow people to take the database and mail all the CEOs at one. "I didn't want to make a great statement," he told me, "just to make people aware of what had been going on. And we had to do it fast or the impetus would be lost".
The site he created used measured language - unlike many of the tweets - and issued this warning to users:
"Please be careful not to make unfounded statements in your email, just express your concern as a citizen and consumer. "
We can't be sure how many people responded to the campaign but it was certainly very visible on Twitter and Facebook, and the site with the Tweet This links had over 40,000 views in 24 hours.
Now plenty of these social media storms blow up then disappear very quickly, with no real impact on the targets.
But Ford has removed advertising from the News of the World, and other companies are reviewing their position.
Now we cannot discount the possibility that the advertisers made up their own minds about the News of the World, rather than simply responding to a flood of e-mails inspired by Twitter.
It does however look as though a random collection of loosely organised people with no one leader have come together to deal a blow to the finances of a powerful media organisation.
Such an outcome, delivered at such speed, would not have been possible five years ago and is another measure of the growing power of the social media phenomenon.
Update 7 July, 1715 BST: This blog post, written early on Wednesday, now looks out of date. After it went up, some people suggested that I'd overstated the impact of social media and in particular Twitter. Now it looks like I might have underplayed its capacity to change the way the world thinks.
For the last 24 hours major brand after major brand has been deciding that advertising in this Sunday's News of The World might not be such a good idea. Now James Murdoch has announced the closure of the paper.
You can argue, probably correctly, that the Twitterati are a minority unrepresentative group amongst whom you would struggle to find a News of The World reader. But the likes of @the_z_factor and @eroticpuffin - who've been tweeting up a storm over the last 24 hours - have shown how effective social media can be as a campaigning weapon. I wouldn't mind betting that they'll be getting calls over the coming weeks from an advertising industry keen to learn lessons from their campaign.