Cutting cookies cuts traffic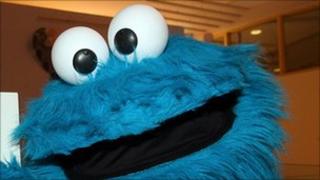 Remember the warning that an EU directive on cookies was going to destroy any hope that British web firms could compete with their American rivals?  
That was an over-reaction, according to consumer groups and regulators - but now the body that oversees compliance with the directive appears to have proved the point. Because, by doing what the directive says, it's managed to cut recorded traffic to its site by as much as 90%.
Go to the information commissioner's website, and you will see a notice at the top explaining that the site uses cookies, and asking you whether you want to accept them.
It makes the point that "One of the cookies we use is essential for parts of the site to operate and has already been set".
To recap, cookies are small files that are essential to the workings of most websites. For instance, they help the site to remember who you are, so that you don't have to log in again every time you go to a new page.
They also collect information about your web habits which is vital to the functioning of the advertising which is the lifeblood of most web organisations.
The EU directive means that firms will have to make sure they get explicit consent from consumers to use cookies. But even though it came into force at the end of May, it's still not clear how it will be implemented - and the government has told firms that it won't be policing their compliance with the cookies rule for a year.
But the information commissioner's office decided that it needed to set an example. So on 26 May it posted its cookie warning and consent form right at the top of its website.
Now, following a Freedom of Information request filed by a researcher, Vicky Brock, it has revealed what impact that had on traffic to its website.
As you can see, in the week leading up to 26 May, daily traffic to the site peaked at nearly 12,000 users. In the week after, the maximum number of visitors was 1,409.
Now the ICO's press office makes a number of points about this apparently disastrous impact on its traffic.  
Firstly, it says the figures only record those people tracked by a cookie: "This is not to say that less people are visiting our website - just that only around 10% are accepting the cookies and that therefore we can only 'track' their visits."
But of course it's the "tracked" visitors who matter to advertisers.
The ICO goes on to explain that other sites where the use of cookies is much more vital to their functions will want to underline that fact to visitors, and this may encourage more of them to agree to their use.
What's more, the regulator hopes that over the next year, browser makers will come up with a simple solution allowing consumers to accept cookies via their settings.
But commercial websites will look at this evidence and conclude that if they followed the ICO's lead, they would very rapidly go out of business.
More ammunition, then, for those who argue that the cookies directive could be fatal for the health of Europe's web firms.