Q&A: How does Sony breach affect customers?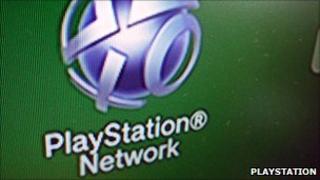 Sony has revealed that the personal information of millions of users on the Playstation Network (PSN) and Sony Online Entertainment (SOE) system may have been stolen.
The online services hold a wealth of information on its users, including their name, home address, date of birth and credit card number.
Many users have expressed concern that they will now become the target of online fraud or e-mail scams.
I have an account on PSN and SOE - has my personal information been stolen?
Sony has not said exactly how many accounts have been compromised. It may only be a handful, but it could be all registered users.
The PSN has roughly 77 million users, while SOE has around 25 million. There is likely to be some crossover with users having accounts on both services.
In its blog posting about PSN, the company said that certain personal information has been taken, including name, home address, e-mail address and birthdate.
Some other information may have been taken - most worryingly, credit card numbers and expiry dates.
For SOE users, Sony has said over 12,000 users outside of the US may have had direct debit information and credit card details taken. They point out, however, that the compromised data was from an outdated database from 2007 and may no longer be usable.
Should I change my logon details for the PSN or SOE?
Both the PSN and SOE remain offline while Sony examines exactly what happened.
The company has said that it is using the downtime to strengthen its security systems and network infrastructure in an attempt to stop this happening again.
Gamers can not log on to the network at the moment, so are unable to change their details.
Can I do anything to stop hackers using the stolen data?
One major worry is that the personal information stolen from Sony could be used to break into other online services.
Many people use the same login id and password for lots of different websites - such as internet banking and e-mail.
Things like date of birth and mother's maiden name - which were also taken - are often used to verify users' identities.
Criminals could take the stolen information and try to gain access to those sites.
Users are being advised to change any passwords or security questions that are the same as their PSN or SOE password.
Is there anything else I should look out for?
Users are being warned to beware of criminals pretending to be from their bank or other trusted companies.
They may be using the information stolen from Sony to trick people into handing over even more personal data.
Such scams could come by telephone, e-mail or even by post.
The advice is, never to respond to a message or phone call which asks for account numbers, PINs or other sensitive information.
It the hackers have got their hands on credit card information, there is also the chance of "old fashioned" card fraud.
PSN and SOE members should check their statements for unusual transactions and contact their card provider if they are concerned about anything.