France fines Google over Street View data blunder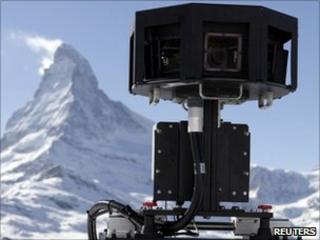 Google has been hit with a fine by France's privacy watchdog CNIL over the personal data it mistakenly gathered when setting up Street View.
The £87,000 (100,000 euro) penalty is the largest ever handed out by CNIL.
The fine is punishment for Google mistakenly scooping up personal data from wi-fi networks while taking pictures for Street View.
Google has apologised for the lapse and said it would delete the data concerned.
The data from open wi-fi networks was gathered while Google Street View cars roamed Europe from 2007 - 2010 taking photographs.
Information about the location of those wi-fi networks was intended to be used to improve the location finding ability of Street View and other Google services.
After levying the fine, CNIL criticised Google for its conduct during its investigation.
"They were not always willing to co-operate with us, they didn't give us all the information we asked for, like the source code of all devices in the Google cars," said Yann Padova, CNIL's executive director. "They were not always very transparent."
Google has two months in which to appeal against the fine. The fine is the first imposed on Google over the wi-fi data. More may be forthcoming from other countries.
In a statement, Google's global privacy counsel Peter Fleischer, wrote: "As we have said before, we are profoundly sorry for having mistakenly collected payload data from unencrypted wi-fi networks."
Google has said that an engineer's mistake led to it gathering more than just basic information about wi-fi hotspots. In May 2010 it admitted that it had accidentally gathered more than 600GB of this data in more than 30 countries.
Analysis found passwords, e-mail messages and login names in the data. Google has now stopped collecting data about wi-fi networks.
The furore over Street View and the pictures it takes have led to protests against the service being mounted in many different nations.