Sony gets PS3 import ban lifted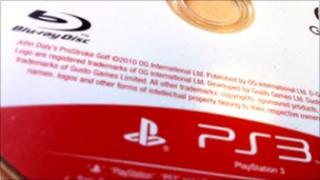 A court order, banning Sony from importing PlayStation 3s into the Netherlands has been lifted.
The embargo was put in place in late February after the Korean electronics firm LG challenged Sony over alleged patent infringements.
It is believed that around 300,000 PS3s were impounded as a result.
The ban could have had wider repercussions, as Sony uses its Dutch facilities to import consoles for most of Europe.
Sony confirmed to BBC News that the ban had been lifted on Thursday afternoon.
LG is now facing a hefty fine for damages.
Blu-ray
Intellectual property activist Florian Mueller, who has followed the case closely, told BBC News: "One cannot overestimate how important it was for Sony to obtain this ruling.
"Sony's most pressing problem can be solved and it can continue to seek an overall settlement of all patent disputes between the two companies without disruption being caused to its European PlayStation business."
The dispute centres around the Blu-ray disc player, which forms part of Sony's PS3 console.
LG claims that it uses several pieces of technology to which it owns the patents.
The South Korean firm says that Sony has failed to license the technology and is infringing its intellectual property rights.
Two weeks ago, it was granted court orders banning the importation of PS3s into the Netherlands and authorising the seizure of consoles stored in Sony's warehouse.
LG had been seeking a similar injunction in the United States.
The latest ruling orders LG to pay substantial damages, however it does not mean Sony is off the hook.
It will still have to defend the claims of patent infringement at a later date.
"If that wider issue goes against Sony, it may yet find itself owing substantial royalties to LG," said Jas Purewal, an associate with Olswang LLP and editor of Gamerlaw.co.uk.
Tit-for-tat
He added: "If however Sony wins, then LG may in principle be ordered to pay more sums to Sony.
"Finally, there is looming US legal action over both the Blu-ray and other matters, which could raise new issues for both companies."
LG and Sony have been involved in a long-running dispute over patents for mobile phone technology.
According to Florian Mueller, the PS3 has become part of the same tit-for-tat war.
"I've seen that pattern before. After Microsoft sued Motorola in October over its Android phones, Motorola hit back at the Xbox and later also the Kinect controller," said Mr Mueller.