PS3 imports banned in patent row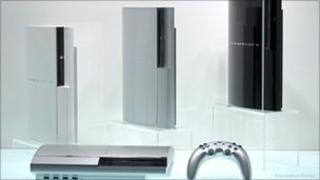 European customs officers have been told to seize all shipments of PlayStation 3s (PS3), following a patent row between Sony and LG.
LG has won a 10-day import ban on the games consoles from the civil court of justice in the Hague.
The long-running dispute between the two tech firms centres around the playback facility for Blu-Ray discs.
Custom officials in Holland have already seized tens of thousands of PS3s, according to reports.
Experts say that the ban, if extended, could affect the stock available in shops within three weeks.
LG claims that Sony PS3s infringe a number of patents relating to the playback of Blu-Ray discs.
It is also seeking a ban in the US and has filed a complaint with the US International Trade Commission (ITC).
The stakes are very high for LG, said patent solicitor Michael Coyle, of law firm Lawdit.
"It will have to pay an astonishing amount of money if a judge rules that its patent is invalid. When a firm seeks to have goods seized they make an undertaking to pay for storage and compensation," he said.
Patent rows between technology firms are nothing new but tend only to be played out among big firms with deep pockets.
"Patents are very subjective so a patent claim is very risky," said Mr Coyle.
The LG Sony row has a strong element of tit-for-tat.
In December, Sony filed a complaint against LG, seeking its own import ban on a list of mobile phones, saying they breached Sony phone patents.
Neither firm wanted to comment on the dispute.