Last.fm calls time on free mobile radio service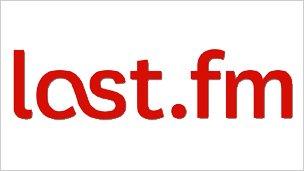 Users of online music site Last.fm will have to pay for its mobile phone service starting from next week.
Until now, the site has provided its personalised radio for free for mobiles, making money by placing adverts between songs instead.
However, it now says this is "not practical" and is instead asking users to pay for an ad-free service.
Listening via the web will remain free but charging is a "rational" move, the site's Matthew Hawn told BBC News.
"We think that the best experience is ad-free," said Mr Hawn, Last.fm's head of product.
"It's not that we're losing buckets of money on our service... but we're trying to make rational decisions about our business model."
From next Tuesday the new mobile service will cost £3 a month, a price which will allow users to listen to personalised radio stations - but not to pick out individual songs.
The move puts the site directly into competition with rivals such as Spotify, which charges £10 a month for ad-free, on-demand access across the web and mobile phones.
Users who listen on the Last.fm website will not have to pay for any services, and Microsoft has agreed to subsidise the costs so that users who listen using their Xbox or Windows Phone 7 handset will still be able to do so for free.
"May as well just get Spotify to listen to music on mobile then," said one user.
"Makes sense," admitted another, "But I'd rather have adverts and keep it free".
It is the latest in a series of moves to scale back services by Last.fm, which is based in London but was bought by American media conglomerate CBS in 2007.
Last year the site scaled back on-demand streaming for many users around the world, and turned off some specific radio station features shortly before Christmas.
However Mr Hawn said that the introduction of mobile subscription marks the end of major changes in the way the service works.
"It's the last thing we're going to do," he said. "I feel very positive about the rest of our services and I would never consider turning those off."
Instead, he said, the company plans to launch a new mobile application next week to address concerns that some users have had over quality of service.
The music site was seen as a major British success story during the so-called "Web 2.0" boom, building a large user base before being sold in May 2007 for $280m - £140m at the time.
Since the takeover, however, progress seems to have slowed down. The site's founders have all left the company and the true costs of music licensing mean the site has yet to make a profit.
James Cridland, managing director of the Media UK website and a radio futurologist, said financial concerns were spreading across the online industry - despite the fact that there was a clear public appetite for online radio.
"There is a real market there," he said. "According to figures from Rajar [the radio industry measurement group] there are 2.6 million people a week [in the UK] who use personalised radio services like Last.fm or Spotify."
"But over the last six months we've seen a lot of people start charging for all kinds of things. Maybe this is another part of the commercialisation of the web."