Firm stops pursuing net pirates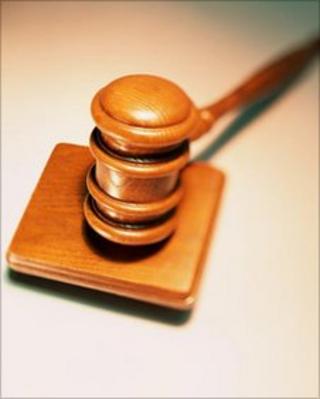 MediaCAT, a firm which has sent thousands of letters to alleged illegal file-sharers in the UK, has ceased trading, according to its law firm.
It follows the resignation of Andrew Crossley, who heads the law firm that pursued alleged file-sharers on its behalf.
Mr Crossley resigned during a court hearing, brought against 27 alleged illegal file-sharers.
He confirmed that MediaCAT had "ceased trading".
It comes days before a judgement is due on the case in a hearing at London's patent court.
During the case, Judge Birss criticised the methods used by Mr Crossley and the law firm he heads - ACS: Law.
MediaCAT had signed a number of contracts with copyright owners, allowing it to pursue alleged illegal file-sharers on their behalf.
Together with ACS: Law, it sent letters to people identified as downloading content without paying for it, asking them to pay a one-off fine or face being taken to court.
Consumer watchdog Which? highlighted a number of cases where people claimed they had been wrongfully accused.
The 27 people who chose to take their cases to court have found themselves caught up in a series of high-profile and dramatic court hearings.
During the court case it emerged that ACS: Law received 65% of any recouped revenue, while the copyright owners received a 30% share.
Almost as soon as the cases were brought, MediaCAT decided it wanted to drop them. But Judge Birss said granting permission to discontinue the cases was not a simple matter, due largely to the fact that the actual copyright holders were not in court.
This meant that, in theory, these copyright holders could continue to pursue cases against the 26 defendants.
"Why should they be vexed a second time?" he asked.
Judge Birss also questioned why MediaCAT wanted to drop the cases.
"I want to tell you that I am not happy. I am getting the impression with every twist and turn since I started looking at these cases that there is a desire to avoid any judicial scrutiny," he said at the time.
During the second hearing, a statement was read from Mr Crossley, saying he no longer wanted to deal with the cases because it was causing him too much "hassle".
Judge Birss will deliver his ruling on Tuesday. ACS: Law could be liable for legal costs, thinks Deborah Prince, head of legal affairs at Which?
"Whilst MediaCAT is the plaintiff, there were rumblings in the court to suggest that ACS: Law was so closely involved in receiving money, that the judge may be made to make a cost order against ACS: Law," she said.
The solicitor of some of the defendants has warned they may sue Mr Crossley for harassment.