Hacker faces jail over poker chip theft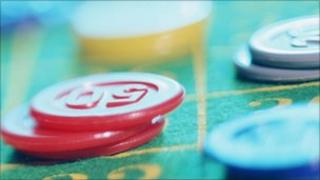 A hacker has pleaded guilty to stealing more than 400 billion virtual poker chips.
In court Ashley Mitchell admitted penetrating the systems of online gaming firm Zynga to steal the chips.
He laundered the haul via a series of Facebook accounts in a bid to escape being caught.
The billions of poker chips had a face value of $12m (£7.4m) but Mr Mitchell realised only £53,000 from sales before he was apprehended.
Between June and September 2009, Mr Mitchell is reported to have posed as an administrator for the Zynga Poker game on Facebook in order to get at the computer systems for the game and steal the chips.
Mr Mitchell sold about one-third of the 400 billion chips, charging £430 per billion.
He is said to have resorted to hacking after becoming obsessed with online gambling and the Zynga Poker game in particular.
The sheer amount of chips going missing tipped Zynga off that someone was stealing from it and a sting was set up to track and catch the thief.
At Exeter Crown Court, Mr Mitchell pleaded guilty to five charges brought under the Computer Misuse Act and the Proceeds from Crime Act. He was remanded until a date was fixed for sentencing.
Judge Philip Wassall said Mr Mitchell would face a lengthy prison sentence for the theft. The crime was carried out while Mr Mitchell was under a suspended sentence for an earlier hack attack on computers at a local council.