Sony scores against PlayStation 3 hacker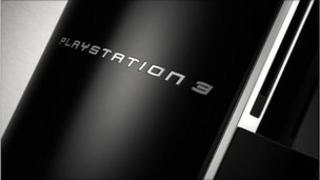 Sony has won a restraining order that stops a hacker spreading word about ways to play pirated games on the PS3.
The injunction means George Hotz can no longer put information on the web about the hack and must hand over his computers to Sony.
He has 10 days to comply with the Californian court order to hand over his computer equipment.
The court order comes despite scepticism that Sony could pursue those behind the PS3 hack in California.
In mid-January, Sony started its legal action against 100 members of the fail0verflow hacker collective who found and published security codes for the PS3. Included in the legal action was prominent hacker George Hotz who had independently found and published information about the same codes.
The hack had the potential to let owners run any software on their machine including pirated games.
Sony contended that the action infringed its copyright and constituted fraud.
When the legal action was filed, Mr Hotz declared himself "comfortable" that it would go nowhere.
Early reports about the case revealed the Judge's scepticism that California's courts had jurisdiction to pursue the case. Despite this, Judge Susan Illston has granted the order citing the legal concept of "purposeful direction".
Sony is also asking for damages because it claims the publication of the security codes was hitting game sales.
George Hotz's lawyer said he was "disappointed" with the ruling in an interview with IT news site The Register. He said there were still questions about whether a California court had jurisdiction over Mr Hotz, who is based in New Jersey, and his defence would be based on that fact.
Sony has also tackled hackers in another way by releasing a firmware update for its PS3 console. Billed as a security update, the code has reportedly resulted in some people being permanently banned from servers for games such as Call of Duty: Black Ops.
Advice posted to PS3 hacker forums says those who have hacked their console should avoid applying the update. Other messages say work is ongoing to find a way round the update.