Do our fundraising friends secretly turn us off?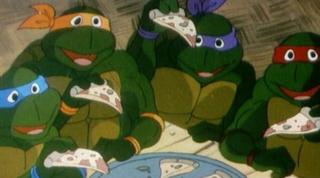 If the phrase "I like it on the kitchen table" sounds familiar then either you've got the wrong website or you're a Facebook user.
Last year female members of Facebook were encouraged to write about the place where they liked to leave their handbags without mentioning the item itself, resulting in provocative status updates that were supposed to raise awareness for breast cancer.
Log on to any of the major social networks and you are likely to encounter at least one mention of a mainstream charity. But does it actually do the charity any good?
Over two million people have set up profiles on British charity collection website Just Giving since its launch in 2001 - 550,000 in 2010 alone.
The website processes donations made online and distributes them to the charity of the user's choice, taking a 5% fee in the process. It actively encourages its users to share their profile page across all their social networks.
Jonathan Waddingham, product manager at Just Giving, says that 28% of all donations come via links posted on Facebook, with only 1% coming from Twitter.
According to the website's own data, for every six people who indicate their approval of a Just Giving page by using the "like" button on Facebook, one will make a donation. With an individual donation averaging £32, that means that each "like" is worth approximately £5.
"On Facebook you're more likely to be friends with people who are your actual friends," said Mr Waddingham.
"It's about understanding your network of people - you don't want to spam them."
That line is easily crossed, according to Facebook user Janet Robinson. When a school friend got in touch requesting sponsorship for a marathon, she ignored it.
"Maybe if we'd spoken once or twice in the last two decades I would have... it says a lot about the fickle nature of Facebook," she said. "I support my real friends."
Copy and paste
Another increasingly common practice is asking connections to raise awareness of a particular illness or hardship by copying and pasting information onto their own profile or feed.
It may be well intentioned, but sometimes it can do more harm than good, especially en masse.
"If people are adding more noise than signal, you tune out," said Euan Semple, who is director of Voice, a not-for-profit company that advises charities on how to use social networks.
"If someone does a blatant pitch it feels like they are shouting at me."
A quick survey of my own Facebook friends highlights the problem.
"The worthier the cause, the more it turns me off usually," said one, while another described the process of repeating information as "pointless data clutter".
"I figure Facebook is a communication channel like any other," said a friend who admitted to using her personal profile to promote a charity of which she is a trustee.
A female friend in Belgium recalled the craze for writing those cryptic updates about where your handbag was kept in the name of breast cancer awareness.
"It made it into the papers and that surely raises awareness," she said. "I don't copy and paste status text often but it is a fast way of getting messages around."
She added that she was not inspired to go for a breast check-up though.
Viral benefits
Much of this sort of activity spreads virally and does not originate with the charity it claims to be promoting, many of whom have their own carefully constructed social media strategies.
However children's charity the NSPCC has witnessed first hand the positive impact the uninvited attention can have.
In December 2010 Facebook users began changing their profile pictures to that of a cartoon character from their childhood, and posting a status update saying that they were doing it in order to raise awareness of the NSPCC.
The charity said that its website visitor numbers shot up by 500% and £100,000 in extra donations were received in just 48 hours, when the craze was at its peak. The number of members of its official Facebook page shot up from 65,000 to 115,000.
However the NSPCC maintains that it did not originate the campaign.
"There were so many rumours when it started but when it came down to it nobody was able to unearth its origins," said Polly Gilchrist, head of e-fundraising at the NSPCC.
"It looks like it started out as just the cartoon request, and somewhere down the line one of our supporters added a line about the NSPCC."
At one point, a report caused panic by suggesting that it was the work of a paedophile ring hoping to determine the age of Facebook users by the cartoon they chose to represent them.
"That was not substantiated anywhere," said Ms Gilchrist. "We kept our supporters updated about what we knew on our own Facebook page and we were in touch with Facebook itself."
Please re-tweet
Twitter is another popular way of trying to spread the word of a particular cause.
When Katy and Chris Mann lost their three-month-old son Charlie to meningitis in October 2010, they decided to try to raise awareness about the virus, as their son's symptoms had been missed.
They set up a blog explaining Charlie's story and included a link to the Meningitis Trust website, which lists various symptoms of the illness.
They started tweeting about the blog from their own accounts, although Mrs Mann admits they "hadn't really used or understood" Twitter at the time.
One day a friend suggested addressing a tweet to Sarah Brown, the former Prime Minister's wife, who has 1.1m followers.
"Sarah Brown sent us a message back saying good luck with the campaign," recalls Katy Mann.
"When we saw how many followers these people had, we thought, this is a great idea, let's start tweeting celebrities and people with lots of followers."
Some 2,000 Tweets later, Mrs Mann estimates that around 150 high profile Twitter users have re-tweeted the campaign, including footballer Gareth Southgate, model Christy Turlington and rapper Dizzee Rascal.
With nearly 1.6m followers, DJ Samantha Ronson has been their biggest success to date.
"It's satisfying when they re-tweet, there's a sense of achievement," admitted Mrs Mann.
"We needed to focus on something, we needed to do something positive for Charlie. We can't have him back so we looked at how we could save someone else's life."
The Meningitis Trust has told Mrs Mann that Charlie's blog is now their second largest provider of website traffic, beaten only by Google.
"They estimate we've reached 10m people," she said.
But have the Manns lost any friends in the process?"
"We're not trying to annoy people or be irritating," she said. "The general response has been very positive. We've had a couple of things - somebody told us that Chris' profile was giving them a headache because it flashes. We did that to make it stand out."
The celebrity effect does not guarantee financial returns, however.
Jonathan Waddingham recalls a Just Giving fundraising page link re-tweeted by Stephen Fry, who has over 2m followers.
"That bought 14,000 people to the page in a matter of minutes - but only 39 actually made a donation," he said.
"The nature of fundraising on JustGiving is that you have a connection with either the cause or the person. If you don't have that connection you're less inclined to give money."