Browser firms plan 'do not track' systems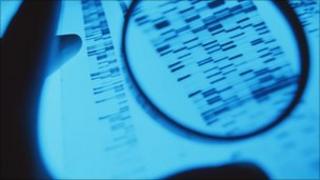 Anyone keen to avoid being tracked by ad firms as they use the web are getting more help from browser makers.
Mozilla and Google have unveiled different ways for people to dodge efforts to monitor what they do online and tailor ads to their likes.
Google has made a Chrome extension that permanently opts people out of the ad-tracking systems used on the web.
Mozilla is proposing a way for people to declare to every site they visit that they do not want to be tracked.
Web monitor
The two approaches are part of a larger move resisting the efforts of web advertisers to profile people's online activities in ever more detail. Typically this tracking is accomplished through cookies, small text files many sites use to customise sites for regular visitors.
It is already possible to opt out of many of these tracking systems using tools provided by the Network Advertising Initiative (NAI), an industry body representing web firms and online ad agencies.
Digital rights group The Electronic Frontier Foundation (EFF) has pointed out the shortcomings of the NAI approach because its members do not share a definition of what "opt out" means. In some cases, said the EFF, opting out does not mean people stop being tracked.
Google's Chrome extension tries to solve one problem with the NAI tool as the preferences it sets can be wiped out if a user clears the cookies stored by their browser. As its name implies, the Keep My Opt Out extension preserves these settings even if cookies get wiped.
Mozilla has taken a different approach by proposing a way for users of Firefox to declare to every site they visit that they do not want to be tracked by ad networks who monitor who comes to that site.
The new tool will let Firefox users set a preference that puts the do not track instruction in the basic information browsers hand over to every site a person visits.
Mozilla said this approach was "more persistent" than approaches that revolve around cookies. The organisation did recognise one problem with its solution, namely that it requires the agreement of ad firms to become workable. These agreements are not yet in place.
So far, the Mozilla plan is just a proposal and has not resulted in code or add-ons for the Firefox browser.
Microsoft is planning a do not track system for its IE9 browser that will let users manage who they want to share data with and which will warn them when data is about to be shared.
In December, the US Federal Trade Commission released a report which backed plans for a "Do Not Track" system for the web that would work like the similar opt out systems that stop people getting junk mail or being cold-called by marketing firms.