Google fights Spanish privacy order in court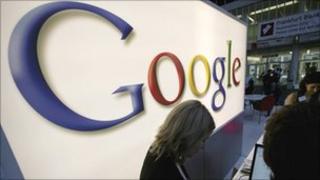 Google has challenged Spain's data watchdog in court over claims that its search engine invades personal privacy.
The regulator had told the internet giant to delete links to websites that contain out of date or inaccurate information about individuals.
But the company argues that it is publishers - and not search engines - that should be forced to take action.
Google lawyers told Madrid's high court yesterday that deleting results "would be a form of censorship".
The case revolves around a ruling by the Spanish data protection agency, the AEPD, that some search results contravene the country's privacy laws.
In particular, the watchdog says that Google breaks the country's so-called "right to be forgotten" - a law that enables people to control information about them.
Google is hoping to overturn five AEPD adjudications, including one involving a leading surgeon who has complained that the site's search results treat him unfairly.
Publisher or distributor?
The man was charged with criminal negligence in 1991 but later acquitted of any wrongdoing.
When a Google search is conducted on his name, however, only reports about his arrest - not the eventual outcome of the case - are visible.
The AEPD has said that this is wrong, and that in an increasingly digital world the right to be forgotten should include the ability to delete incorrect or out of date information online.
It has sought an injunction against Google to force it to comply, which the company says is a "dangerous" move.
"Asking search engines to withdraw the information in an arbitrary manner is very dangerous," Google lawyer Luis Javier Aparicio Falon told the court.
"Search engines are a fundamental part of the information society, and it would be attacking freedom of expression."
Speaking before the trial started, Google executives said that it was a fundamental error for regulators to treat the engine as a publisher of information, rather than a distributor.
"We are disappointed by the actions of the Spanish privacy regulator," said Peter Barron, Google's director of external relations, in a statement.
"Spanish and European law rightly hold the publisher of material responsible for its content. Requiring intermediaries like search engines to censor material published by others would have a profound chilling effect on free expression without protecting people's privacy."
'Right to forget'
If Google is unsuccessful in its challenge, it will be forced to delete information about the individuals concerned from its Spanish site - as well as respond to another 88 cases also brought by the regulator.
Although the Californian company famously stopped political censorship of its Chinese service last year, it does screen search results in other countries in order to comply with the law.
In the US it blocks sites known to carry material that violates copyright, while in France and Germany it deletes listings for neo-Nazi and race hate groups.
The case could also have an impact outside Spain - particularly since the European Union has said that it is considering applying the right to be forgotten across the entire continent.
"Internet users must have effective control of what they put online, and be able to correct, withdraw or delete it at will," said Viviane Reding, Europe's digital rights commissioner, two months ago.
"The right to be forgotten is essential in today's world."