Activists hijack N Korean Twitter and YouTube accounts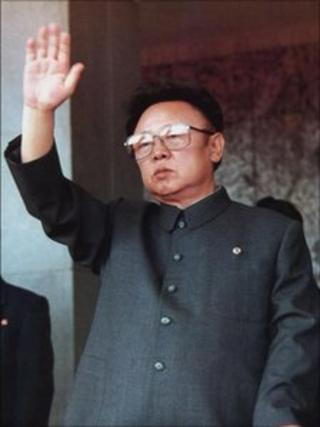 Hackers have taken over social media sites associated with the North Korean regime, to make derogatory posts.
On 8 January, a Twitter account affiliated to the North's regime began posting messages calling for an uprising.
Meanwhile a video appeared on the regime's YouTube channel, depicting heir-apparent Kim Jong-un driving his sports car into women and children.
Users of a popular South Korean website have claimed responsibility.
The attacks coincided with Jong-un's birthday.
The North Korean regime imposes strict controls on its citizens' ability to use the web.
But Uriminzokkiri, a North Korea-affiliated Web site run from a bank in Shenyang, China gives the regime a web presence.
The site has affiliated Twitter accounts and YouTube channel, which were targeted by the hackers.
Retaliatory attacks
The Twitter messages described Kim Jong-il and his son Kim Jong-un as "our people's sworn enemies" and criticised them for developing nuclear weapons.
The tweets and video have subsequently been removed, although not before cached versions could be saved.
The attacks appear to be the latest salvo between activists on from both North and South Korea.
Earlier this month, users of dcinside claimed to have posted poems on the Uriminzokkiri site ,seemingly praising the Kims, but with the first letters of each line spelling out derogatory words about them.
Last week, dcinside.com was subject to a denial of service attack, which its owners believe was initiated by North Korea agents.