Facebook redesigns profile pages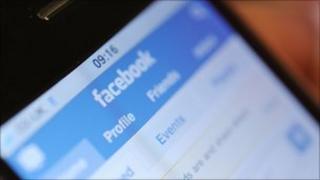 Social network Facebook has given the first look at an imminent overhaul of members' profile pages.
The new design means profile pages will contain more information about the lives of members and make greater use of pictures.
The revamped profile system will be rolled out over the next few months to Facebook's 500 million accounts.
Facebook founder Mark Zuckerberg showed off the changes during an appearance on US TV show 60 Minutes.
In a blog post, engineer Josh Wiseman from Facebook said the revamp should make it easier for users to show who they are, where they work and who matters to them.
Profiles will be annotated with a string of photos in which a Facebook member has been tagged by their friends and family. Previously, photographs were stored under a separate tab.
The revamp to the profile will also allow users to decide who is more important to them and label these folk as "featured friends". The changes also mean that users will be able to share far more data about their workplace and colleagues.
Mr Wiseman said the changes would be rolled out gradually and should reach all members by early 2011. Those keen to use it straight away can turn it on instantly but Facebook said those who do not want to change can stick with the old style profile.
The changes come as many Facebook users change their profile pictures to that of their favourite cartoon character from the 1980s and 90s. The unofficial campaign ran from 4-6 December and was started as a way for people to show their support for anti-child violence initiatives.