Delays for Google's Chrome questioned by experts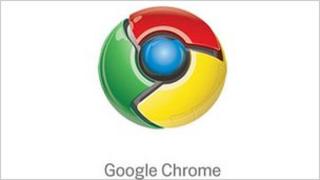 Experts have said that Google's Chrome operating system could be redundant before it has even been launched.
It comes amid big delays for the operating system, which was originally scheduled for a 2010 launch.
At a technology conference last month Google boss Eric Schmidt said Chrome devices would not hit market until next year.
Industry watchers fear Google might have erred by not getting them into the hands of consumers sooner.
"The market has changed significantly since Google talked about Chrome OS devices coming to market and they may have missed out on a huge opportunity," said Chris Jones, principal analyst with Canalys.
"A year ago we could not have predicted the significant changes with mobile computing and the sale of the iPad. Clearly there have been big changes but launching something when it is not ready would be even more damaging."
Chrome OS was designed to run on low power, low cost netbooks and notebooks which were all the rage when Google first announced it was building an operating system.
Augie Ray at Forrester said he believes the delay will cost Google and Chrome dearly.
"Notebooks are no longer the hottest focus for consumers. It's tablets and Chrome OS is not focused on tablets. That is Google's other OS, Android."
Duelling OSes
The issue of having two competing OSes is seen by many industry watchers as worrying because consumers might not understand the differences between them.
At last month's Web 2.0 Summit in San Francisco, Mr Schmidt said Chrome was for devices with keyboards while Android was for products that relied on touch.
Android powers a slew of smartphones and tablets from a growing number of manufacturers such as HTC, Samsung, LG and Motorola.
"Google hasn't done a good job on why these two things need to exist," said Michael Gartenberg, director with research firm Gartner.
"Android is designed for the here and now, an app centred world. The hottest devices don't have keyboards. Google has to come up with a better story of how Chrome fits in," he added.
Google remained upbeat.
"Google Chrome OS is being created for people who spend most of their time on the web, and is being designed to power computers ranging from small netbooks to full-size desktop systems," a spokesman told the BBC.
"It was designed from the beginning to work across a variety of form factors. We expect to see different partners build different kinds of devices based on Chrome OS," he added.
'Wishful thinking'
Microsoft clearly has the most to lose when Chrome devices finally do hit the shop shelves.
It has dominated the OS space with its Windows product. In October 2009, it commanded 91% of the market.
Google hopes to make a dent in that figure with an operating system that caters for the internet user that is comfortable accessing their data via the cloud.
"This is the first well-funded challenge we have had to Microsoft on the desktop front since IBM," said industry commentator Rob Enderle of the Enderle Group.
"Google is a large player and clearly Microsoft is right to be worried. It have shown with Google docs and apps that they have the capacity to hurt Microsoft and force it to follow its lead."
Back in 2008 the company launched its own cloud computing service called Azure and earlier this year ramped things up by delivering its Office software via the internet.
"I think Microsoft is always worried about what Google could do," said Neil MacDonald, research vice president and fellow with Gartner.
"Don't underestimate Microsoft. For example Microsoft had a web-enabled version of Office for years back in the lab ready in case Google apps ever matured to the point it felt threatened, and recently it released a web version of Office.
"In Microsoft's labs today there is absolutely an....OS supporting browser-based access. But they won't release it on their own because there is too much money at stake in the Office franchise and for the moment Chrome is nothing more than wishful thinking."
Google is no doubt working hard to ensure it is not. The company has said that it is on schedule to make an announcement about Chrome before the end of the year.