Home Office mulls data law change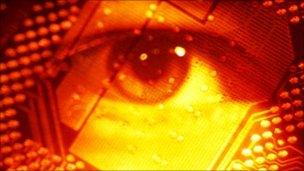 The Home Office has agreed to meet civil liberties groups as part of a consultation it is conducting into UK interception laws.
The Open Rights Group and other organisations are concerned that the consultation is being rushed through with minimum publicity.
They want to see strong laws to protect citizens who have had their e-mail or web traffic collected without consent.
The consultation has been forced on the UK by the European Commission.
Initially the Home Office said a meeting with civil society groups was unnecessary but it has u-turned on that and will meet ORG and others early this week.
It has also extended the consultation deadline until 17 December.
The consultation on possible changes to the UK's data laws follows an EC investigation into how Phorm, a controversial ad-tracking technology, was rolled out in the UK.
As part of that investigation, the EC found that the UK currently has no legal redress for citizens who think that their web browsing or e-mail has been monitored unintentionally.
Neither does it have any official body to deal with such complaints.
This puts the UK in breach of the European e-Privacy directive and has forced the Home Office to reconsider its Ripa (the Regulation of Investigatory Powers Act) legislation.
Any change to Ripa could have implications for firms which have intercepted data without permission, such as Google, which accidentally collected huge amounts of private data on unsecured wi-fi networks when it was gathering information for its Street View service.
It could also provide redress for the thousands of BT customers who took part in Phorm trials without giving their consent.
Phorm is one of a growing number of firms which wants to track web behaviour in order to better target advertisements.
BT was among a handful of UK ISPs to sign up to the scheme and initially carried out a series of trials without telling customers they were taking part.
The Home Office consultation opened in November.
Jim Killock, chief executive of the Open Rights Group, is not happy about the way the consultation is being conducted.
"When the consultation started in November we heard about it through the grapevine rather than a public announcement," he said.
"We wrote to the Home Office saying they needed to meet with representatives from civil society because the law was about individual rights,"
"We were told that the Home Office was only consulting those directly affected, ie those who might get punished, ignoring the fact that those most directly affected are the general public," he said.
"The consultation is about a very serious matter. What rights should we have as citizens to take legal action against people who intercept our communications? Should criminal as well as civil charges be available? Who should investigate?" he added.
The Home Office wants to extend the powers of the Interception Commissioner, who currently deals with citizens who feel they have been put under unnecessary surveillance via government agencies, to include complaints against private sector companies.
It is proposing that the Interception Commissioner should be given the power to issue fines against firms such as BT, if individuals complain that their web communications have been intercepted unintentionally.
"It is talking about fines of around £10,000 which is pocket money to firms such as BT. It is a joke," said Mr Killock.
He is not convinced giving more powers to the Interception Commissioner would be the best way to tighten data privacy laws.
"The Interception Commissioner has no history of relations with the private sector and no technical expertise. We would prefer it that there would be the option, for instance, that the police be able to investigate. A one stop shop for privacy complaints should also be considered," he said.
"The worry is that the Home Office will do the absolute minimum to bring the UK in line with Europe and we will end up with very weak powers," he added.
Since the post of Interception Commissioner was created in 1986, it has upheld just four complaints, according to Mr Killock.
The Home Office told the BBC: "The consultation is available on the Home Office website for anyone to view. We welcome all response and there is an email or postal address for people to make contributions."
Related Internet Links
The BBC is not responsible for the content of external sites.