Talk Talk to introduce controversial virus alert system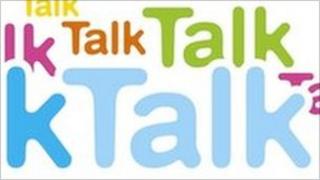 Talk Talk is launching trials of a controversial anti-malware system following intervention by the Information Commissioner (ICO).
The Virus Alert system keeps an eye on the websites customers visit to stop them accidentally going to places riddled with viruses.
The ICO admonished the ISP when the service was debuted because customers were not told it was going ahead.
Talk Talk said the trials would be with customers that have opted in to use it.
In a blog posting, Clive Dorsman, managing director of Talk Talk Technology, wrote that trials of the system with a limited number of customers would start in a "few weeks".
The malware watching service first came to light in early September following a Freedom of Information request to the Information Commissioner to see if it had been notified about the system.
In response, Information Commissioner Christopher Graham said he had been in touch with Talk Talk to express his concern that customers were not told they were being enrolled into the system.
Some compared the malware watching technology to the controversial ad system Phorm, which planned to target adverts based on a person's browsing habits.
Talk Talk defended the security system saying that it did not log browsing habits and only scanned pages people wanted to visit to ensure they did not stray onto sites booby-trapped with malware.
In its blog posting, Talk Talk said it talked with "relevant public bodies" over the service and had received a lot of feedback about its plans.
In a statement the ICO said: "We have advised Talk Talk on the safeguards which are necessary to comply with the Data Protection Act and the Privacy and Electronic Communications Regulations."
It warned: "We expect them to make sure they are effective in practice."
The statement added that it would take seriously any complaints it received about the service but said it had not received any to date.