Ministry of Sound abandons net piracy case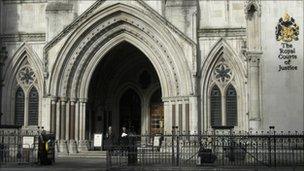 The Ministry of Sound has been forced to suspend its plans to pursue thousands of people alleged to have shared music illegally online.
Its solicitors had been trying to get a court order to obtain the names and addresses of the connection owners.
Attempts to obtain the details had been delayed following concerns from BT about how its customers' data would be used and stored.
The case was abandoned after it emerged that BT had deleted 80% of the data.
The ISP - one of three targeted by the Ministry of Sound's solicitors - said 20,000 of the 25,000 requested details had been deleted to comply with data retention policies. BT said it held data for 90 days before deleting it.
"The Ministry of Sound and its solicitors are well aware of this," said a spokesperson for BT.
"Upon request from Ministry of Sound, we saved as much of the specific data sought as we reasonably could and any not preserved must have been too old."
But Ministry of Sound CEO Lohan Presencer said that it was "very disappointing that BT decided not to preserve the identities" of the alleged file-sharers.
"Given that less than 20% of the names remain and BT costs have soared from a few thousand pounds to several hundred thousand pounds, it makes no economic sense to continue with this application."
Despite the setback, the firm said that it was now "more determined than ever to go after internet users who illegally upload our copyrighted material".
"We will be making further applications for information from all ISPs."
BT said its "door remains open to Ministry of Sound and any other rights holder who want to enforce their rights in a fair way through an established legal process".
The record label's solicitors Gallant Macmillan intended to use the data from BT and other ISPs to send out letters to consumers.
The letter states that the firm has cause to believe that someone using a specific IP address (the electronic identity assigned to a person's broadband connection) has illegally downloaded or shared music from the Ministry of Sound.
It then asks users to sign an undertaking not to do so in the future and requests "compensation and costs".
The concept of sending out thousands of letters demanding compensation to users suspected of file sharing has proved contentious.
The BBC has been contacted by a number of people saying they were wrongly accused by a law firm called ACS:Law, which does not represent Ministry of Sound in the current case.
UK consumer group Which? also says it has also received a number of complaints.
ACS:Law is under investigation by the Solicitors Regulation Authority over its role in sending letters to alleged pirates.
No case has ever come to court.
The Ministry of Sound's decision to stop pursuing the case is the latest twist in its attempts to obtain the data.
An earlier attempt was thwarted when BT succeeded in obtaining an adjournment to the case, saying that the firm needed to see details of the security system that would be used to store its customers' data before it could comply with any order to hand it over.
Its request followed a high-profile data breach at ACS:Law that saw thousands of customers' details from various ISPs - including BT-owned PlusNet - published online.
The details had been collected by the law firm following a court order that forced the ISPs to hand over the details.
The leak occurred after net activists launched a "denial of service" attack on ACS:Law's website.
The company's e-mail database and a series of internal documents were published online in the process of restoring the website.
The leak prompted BT to take a tougher stand before handing over data. It suspended complying with the orders on 29 September until it could agree a new approach with law firms involved in the practice.
"The safeguards we aim to establish via the court are on the security of data handling, a threshold for providing a customer's details based on a minimum number of separate incidents, the tone of contact with broadband subscribers and a reasonable approach to financial compensation sought," said a BT spokesperson.