Gamers shun stores for downloads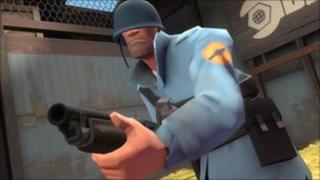 US sales of PC games via downloads have exceeded shop sales for the first time, suggest figures.
In the first six months of 2010, 11.2 million full games for the PC were bought online compared to 8.2 million physical unit sales, said NPD Group.
Topping the list of download sites was Steam, the online shop of game developer Valve which created Half-Life, Left 4 Dead and many others.
Despite the prevalence of downloads, physical sales generated more cash.
NPD said that PC sales in shops made up 57% of all cash spent on PC games compared to 43% for downloads. NPD said this was due to the higher average price of games sold in stores.
The figures also revealed that the total sales of downloads and in-shop sales were down 21% on the same period in 2009.
"The overall decline of PC games when combining sales via both digital downloads and physical retail sales is impacted by the expansion of social network gaming as well as the continued expansion of free game options," said Anita Frazier, NPD Group industry analyst in a statement.
Ms Frazier said the research also revealed that established game download sites were prospering at the expense of smaller outfits. For instance, she said, sites such as Steam and Bigfish have both grown their share of the games market in the last 12 months.