European police in pirate raids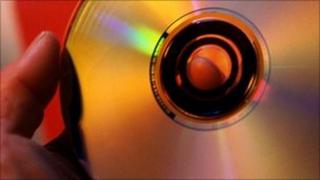 Police on Wednesday arrested 10 people in a series of raids across Europe designed to crack down on file-sharing.
Police targeted 48 sites in countries including Britain, the Netherlands, Czech Republic and Hungary.
The suspects were the alleged leaders of four illegal file-sharing networks and were charged with hacking, piracy and computer fraud.
Five of the arrests were in Belgium and the others were made in Norway and Sweden.
By Wednesday evening, all of the suspects arrested in Sweden had been released, following the raid of seven premises were raided including PRQ, a web hosting firm with links to the file-sharing site Pirate Bay and whistle-blowing website WikiLeaks.
However, Paul Pinter, Swedish police co-ordinator, said on Wednesday that the raids were unconnected to Pirate Bay or WikiLeaks.
Co-ordinated by Belgian police, the operation was the culmination of a two-year investigation.
Off-network
Swedish prosecutors said the raids targeted a network called "The Scene" which offered downloads of films before they were available on DVD.
Umea University was among the premises targeted.
Authorities across the globe have toughened their stances on illegal file-sharing in recent months, with governments including the UK, introducing tough new policies to deter individuals.
Mark Mulligan, an analyst with research firm Forrester, questioned the wisdom of both the raids and increased legislation.
"File-sharing operations are no longer centralised and any server is only ever going to be a cog in the wheel," he said.
"This is just like customs seizing drugs - it doesn't really affect the level of drug trafficking."
"These things are necessary but the simple fact is that the judiciary and legislative bodies move much slower than technology. There are now dozens of different ways to share music off-network," he added.