FCC asks for public comment on net neutrality proposals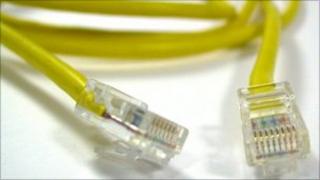 American net users are being asked to help decide what ISPs can do to the web traffic flowing over their networks.
It is the latest step in an ongoing row over the code of conduct for US ISPs.
Many want all traffic to be treated equally under a "net neutrality" principle but some ISPs want to choose which data gets priority.
The Federal Communications Commission (FCC) has been conducting meetings with ISPs about the issue to resolve the deadlock.
The need to re-think the superhighway code came about when a court decided that the FCC did not have the jurisdiction to stop ISP Comcast throttling traffic.
In May, the FCC laid out a way round this restriction that would give it powers to oversee some of the things ISPs can do to net traffic.
This proposal kicked off a series of meetings between the FCC, service providers and web firms to find out what form of regulation was acceptable.
It prompted Google and Verizon to publish a plan that would keep restrictions on fixed line broadband but take a much lighter approach to net access via wireless where bandwidth is tight and data management issues more acute.
In its latest statement, the FCC said it wanted more information about the Google/Verizon plan and asked for public comment on its ideas to exempt wireless and some other branded services.
The plea for public input was criticised by lobby groups who want the row over net rules resolved.
"While the FCC continues to play the game of kick the can down the road, consumers are left unprotected," said Derek Turner, director of lobby group Free Press.