Advertising Standards Authority gets online power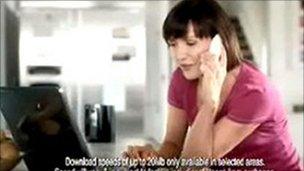 The Advertising Standards Authority (ASA) is extending its remit to cover the online realm.
It means that online marketing and ads will, from 1 March 2011, be subject to the same strict advertising rules as traditional media.
The ASA will also have the power to ban marketing statements on social networks such as Facebook and Twitter.
Last year, the body received over 3,500 complaints but over half of the adverts were outside of its remit.
"This is a massive step. Consumers don't differentiate between adverts on TV or online and this ensures that claims online will be subject to the same strict scrutiny of those in traditional media," said an ASA spokesman.
The new rules will apply to adverts and any statement on a website that is intended to sell products or services.
Websites will be given until 1 March 2011 to comply with the new rules.
In an effort to protect online freedom of speech, the ASA's new remit will not extend to journalistic and editorial content related to causes and ideas.
But direct requests for donations for fund-raising will be under its jurisdiction.
The ASA will also be given new sanctions against online ads found to be in breach of its regulations, including the removal of paid-for search advertising and the right to place its own advertisements highlighting an advertiser's non-compliance.
At the heart of current advertising codes of practice is the protection of children and vulnerable people, protecting them from physical, mental or moral harm.
75% of the complaints received by the ASA are about misleading content.
In the tech sphere, the advertising of broadband speeds has been a major bone of contention.
Last week the ASA banned a BT TV advert about its new 20Mbps broadband service.
The speed with which a webpage loaded in the TV advert was not representative of real speeds and BT did not make it clear enough that many consumers would not be able to get full speeds, the ASA ruled.
Related Internet Links
The BBC is not responsible for the content of external sites.