Fake iTunes reviews row settled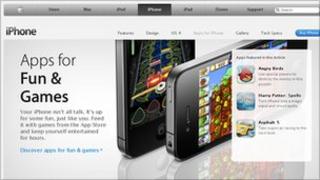 The US Federal Trade Commission (FTC) has ruled against a marketing firm that posted favourable reviews of its clients' gaming applications on iTunes.
Reverb Communications employees posed as ordinary reviewers in a ploy that the FTC called "deceptive advertising".
The firm must now remove all of the reviews posted by its employees.
The ruling is the first under new FTC guidelines, introduced last year, that cover bloggers and celebrity endorsements as well as online reviews.
Those guidelines were the first change to the FTC's views on testimonials in nearly 30 years.
The update was necessary to bring advertising standards into the digital age, as the practice of posting false reviews - or "astroturfing" - remains largely unpoliced on the web.
Almost exactly a year ago, while the FTC was still developing its revised guidelines, Reverb Communications was widely rumoured to be engaging in astroturfing.
The FTC's ruling cites a period stretching between November 2008 and May 2009, during which employees posted reviews with praise such as "amazing new game," "one of the best" and "one of the best apps just got better".
Mary Engle, director of the FTC's Division of Advertising Practices, said: "Companies, including public relations firms involved in online marketing need to abide by long-held principles of truth in advertising.
"Advertisers should not pass themselves off as ordinary consumers touting a product, and endorsers should make it clear when they have financial connections to sellers."
In a statement reported by the New York Times, Reverb executive Tracie Snitker said that negotiations with the FTC had reached an impasse.
"Rather than continuing to spend time and money arguing, and laying off employees to fight what we believed was a frivolous matter, we settled this case and ended the discussion," she said.