Spain investigates Google Street View wi-fi snooping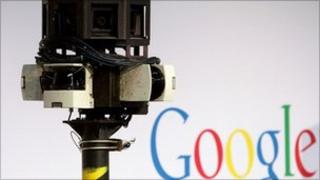 Spain has become the latest country to launch an investigation into the collection of sensitive wi-fi data by Google.
Google has admitted that its Street View cars had "accidentally" collected data from unsecured wi-fi networks in more than 30 countries.
A Google representative has now been summoned to appear before a judge in Madrid on 4 October.
It is in response to a complaint by a privacy watchdog called Apedanica.
The Google representative has been summoned to explain what data was collected, how it was obtained and the number of people affected.
"We are working with the authorities in Spain to answer any questions they have," said a spokesperson for Google.
"Our ultimate objective is to delete the data consistent with our legal obligations and in consultation with the appropriate authorities."
Investigations are ongoing in France, Germany and Australia.
In the US, Google faces a class action lawsuit over the data harvesting, as well as a large scale investigation backed by 38 states.
In the UK, the Information Commissioner (ICO) recently cleared the company after it found that it had not collected "significant" personal details.
However, the firm is still under investigation by the Metropolitan police.
All of the probes were prompted by Google's admission that its Street View cars "accidentally" collected data from unsecured wi-fi networks over a period of four years.
The error has been blamed on a chunk of unsanctioned rogue code used in the cars.
It came to light following a request by data protection authorities in Hamburg, Germany, for more information about the operation of the service.