Apple fixes one iPhone bug as another appears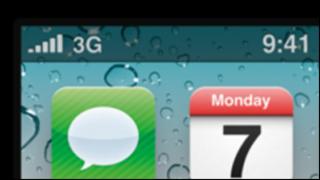 Apple has issued a fix for one problem with the iPhone as reports start to emerge of another bug.
An iPhone software update has corrected the way that different versions of the handset display signal strength.
But some users are reporting that an earlier update means their 3GS phones now drop far more calls than before.
The news comes as Apple prepares for a news conference in which it is expected to address the ongoing iPhone 4 antenna problem.
Rebooting phones
The update for the iPhone iOS software fixes a problem that Apple discovered when investigating reports about reception falling away on the newest version of the handset.
In an open letter, Apple said it was "stunned" to discover that the formula it had been using to calculate how many bars of signal strength to display was "totally wrong". The formula regularly displayed two more bars of strength than it should, the company said.
To correct the flaw, Apple issued a fix that owners can get hold of by connecting their phone to a Mac or PC and updating the device. Analysis of the update shows that it does not alter the underlying formula for calculating strength but changes how many bars a phone displays.
At the same time some owners of the iPhone 3GS are reporting that an earlier update to the handset's operating system made their phone far more likely to drop calls.
The dropped calls occur when the phone suddenly reboots during a conversation.
The Apple support forum dealing with the problem now has more than 36 pages of comments attached to it. Apple has yet to give specific advice about this problem but many users report that restoring the phone's firmware fixes the trouble.
At 1800 BST, Apple is holding a press conference at which it is expected to talk about an ongoing problem with the iPhone 4 antenna.
On this handset the antennas for the different wireless services it can handle are built into the case of the device. Many people have reported losing signal and calls if their hand bridges the gaps between the separate antennas.