Climate change: Bafta calls for more environment plot lines on TV
By Laura Foster and Yaroslav Lukov
BBC News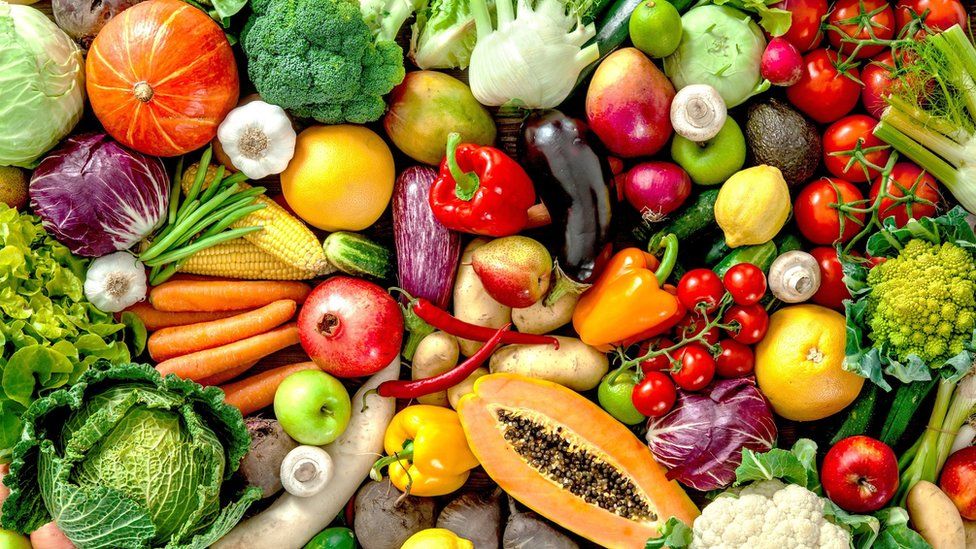 Television shows should have more plot lines and references to climate change to help tackle the issue, according to Bafta.
The British Academy of Film and Television Arts says TV can help change people's attitudes towards the planet.
It cites successes from previous initiatives based around health and social issues.
The call to action comes after Bafta analysed a year's worth of subtitles from 40 TV channels.
It found that references to climate change lagged far behind such terms as "beer" or "sex".
In its "Subtitles to Save the World" report, the academy analysed 128,719 non-news programmes from across the BBC, ITV, Channel 4 and Sky between September 2017 and September 2018.
In total, 25 words related to the environment were tracked including "food waste", "electric car" and "green energy".
The document found that "climate change" had 3,125 mentions - far behind such terms as "beer" (21,648), "dog" (105,245), "tea" (60,060) and "sex" (56,307).
"Climate change" references came up more or less as often as "zombie", "urine" or "rhubarb".
The report also found that the possible solutions to reducing individuals' carbon footprints which were mentioned the most in programmes were not the ones that have the biggest impact.
Words like "vegan" and "vegetarian" were used more often than words like "green energy" and "hybrid cars". However, food is responsible for 12% of a person's carbon footprint, and experts say we will need to eat less meat if we want to meet climate targets.
The report was prepared by Bafta and was also supported by analysis from Deloitte.
Reacting to the document's findings, Bafta's chairwoman Dame Pippa Harris said: "The TV industry's call to address climate change is clear.
"It's time to write a different script," she said, urging the industry to "use powerful human stories to connect audiences with the world around them".
Meanwhile, the academy's head of industry sustainability, Aaron Matthews, told the BBC that TV programmes did talk about the environment "in some way, but at quite a low level at the moment".
"So, obviously, no zombie apocalypse on the horizon, but a climate change one," he said.
How much of an influence is television?
Television is still seen as a very powerful medium which can change the public's opinion of health and social issues.
Research by the charity Mind found that one in four people who saw a mental health storyline in a soap, contacted a friend, colleague or loved one. In addition, 16% sought professional help themselves.
But when it comes to issues such as sustainability and climate change, some will question whether this can be done without putting off viewers.
Satirist and writer Charlie Brooker has explored climate change in his show Black Mirror, but admits including the subject in plotlines "is a very, very tough nut to crack".
He says: "It is a difficult thing to see a simple story.
"You tend to get things like Game of Thrones where the dead at the wall and 'winter is coming' was kinda playing out like a metaphor for climate change with everybody warring and getting caught up with their own political squabbles while facing annihilation.
"I never know quite how much drama can change people's opinions and behaviour."
But screenwriter Lisa Holdsworth says little references - like showing people recycling and talking about environmental issues - can make a difference.
"We're beginning to see the real-life effects of climate change on people who've no choice but to bear the brunt of it and, I think, if television and drama are not reflecting that, we're not doing our job properly."
In a statement, the BBC said it was "helping to arm audiences with the facts on climate change and sustainability".
It added: "We will be commissioning more programmes which challenge and inform audiences, while building up our collection of online resources and archive about our planet and the environment in which we live."
Sky said it supports the new research and says its "channels regularly show content that illustrates the breadth of the challenge we face in order to help protect our planet."
"Broadcasters have an incredible opportunity to highlight environmental issues and inspire public change."
Chief of Staff at Channel Four, Lynette Huntley, said "this fascinating piece of research will help us identify what more we can do to challenge perception and inspire change around sustainability."
BBC News has contacted ITV for a comment and is still waiting to hear back.