Climate change, can we fix it? Send us your questions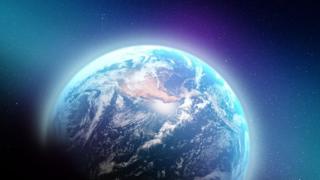 Children and teenagers around the world are protesting against climate change in a day of marches and rallies.
They want governments to do more to address their climate change questions.
First, find out if you are up to speed on where we stand with global targets.
Then send us your ideas and thoughts in the box below.
If you can't see the chatbot above tap on this link.
What are your biggest questions about what happens next?
So far you have asked us:
"Could we stop climate change by reducing our global population?"
"Geoengineering. What countries are actively researching?"
"What if I can't afford to change my ways of life?"
"Can't we just put lots of solar panels in the desert and power the world?"
Tell us yours in the form below.
More on this subject: