UK steps towards zero-carbon economy
By Roger Harrabin
BBC environment analyst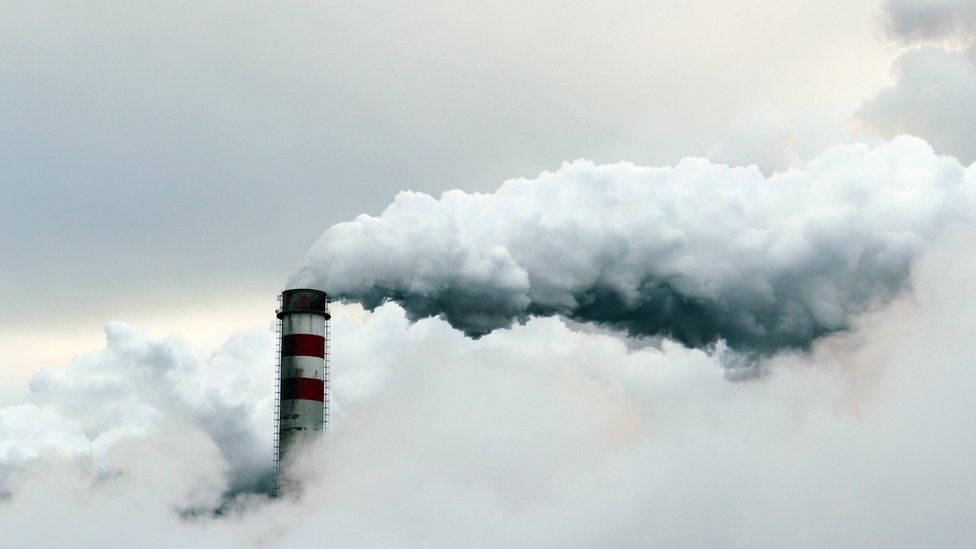 The UK is taking a tentative step towards a radical "green" future with zero emissions of greenhouse gases.
The government is formally seeking Committee on Climate Change guidance about how and when to make this leap.
If it happens it would mark an extraordinary transformation of an economy built on burning fossil fuels.
The decision was prompted by last week's UN report warning that CO2 emissions must be stopped completely to avoid dangerous climate disruption.
Climate minister Claire Perry told BBC News: "The report was a really stark and sober piece of work - a good piece of work.
"Now we know what the goal is and we know what some of the levers are.
"But for me, the constant question is what is the cost and who's going to bear that, both in the UK and in the global economy.
"The question is: what does government need to do, where can the private sector come in, and what technologies will come through?"
The UK's current target is a reduction of 80% of emissions by 2050 based on 1990 levels.
But the CCC, which is an independent body set up to advise the government on emissions targets, is warning the UK will drift further away from this goal unless new policies are introduced.
Experts say greater emissions cuts are already needed from cars, planes, industry, waste, farming, meat consumption and heating.
Green groups have derided recent environmentally-damaging policies like expanding Heathrow, promoting fracking, freezing fuel duty, virtually banning onshore wind power, scrapping solar subsidies, and cancelling zero carbon homes.
Only last week the government reduced subsidies for electric cars. And the UK's export credit agency - which underwrites risky export deals to boost international trade - announced it is considering finance for an expansion of an oil refinery in Bahrain.
The campaign group Global Witness said this made the UK's claim to global climate leadership "laughable".
And the CCC said progress with electric vehicles was too slow, with too few charging points.
But Ms Perry defended the government's record. She said: "I want my next vehicle to be electric". "The challenge in Devizes (her constituency) is range anxiety. As part of Green GB week we are urging people to take a test drive in an electric vehicle."
She also backed the UK's decision to scrap solar feed-in tariffs.
"We have spent billions of pounds of taxpayers' money - other people's money - to stimulate the roll-out of solar panels on people's homes," she said.
"In my constituency I met a lady who said, 'look at my solar panels'. I said: 'Great - what's happened to your electricity bill?' She said, 'I don't know - but my accountant said I could get 12% a year from installing them'. Surely that's not a good way to spend other people's money?"
She also defended fracking. "Those who speak so strongly of need to accept scientific evidence of climate change are happy to chuck the scientific evidence of the safety of shale gas exploration in the bin.
"Why would you want to import gas when you could create your own?" she asked.
Follow Roger on Twitter @rharrabin