Nigel Farage criticised over photo with protected shark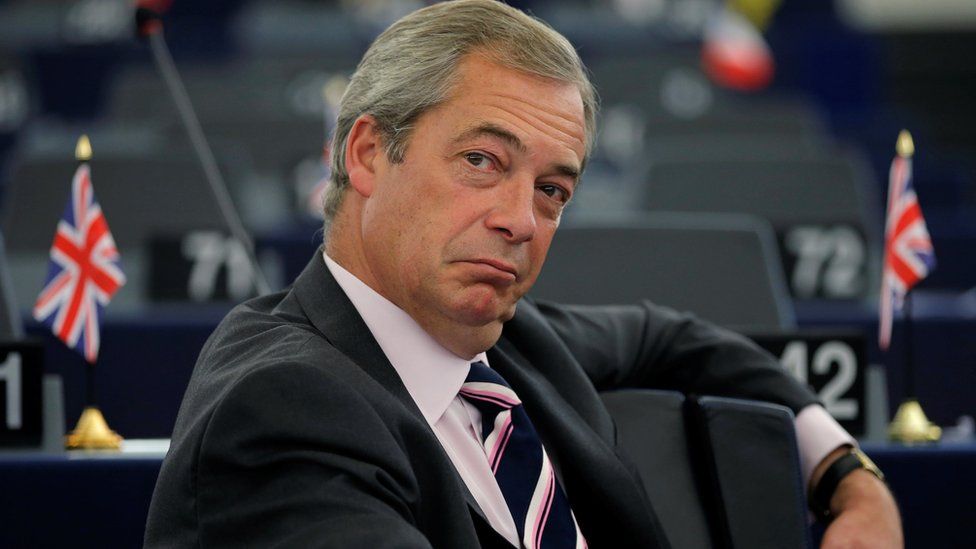 Nigel Farage has been widely criticised for posting a photo of himself holding a protected species of shark.
The UKIP MEP tweeted a picture of him on a boat with a tope shark, along with the caption: "Depressed over Brexit. Went fishing."
TV presenter Ben Fogle, a UN wildlife patron, was one of hundreds to tweet criticism of Mr Farage for his actions.
Mr Farage told the BBC the animal, caught in the English Channel, was "returned alive" to the water.
Tope sharks are listed as "vulnerable" on the International Union for Conservation of Nature's Red List.
While it is legal for anglers in English, Scottish and Welsh waters to catch them, it is illegal for tope sharks to be kept or brought back to shore.
The Blue Planet Society said it was "depressed" that people were catching threatened species and "using them to get attention on social media".
Conservative MP Ross Thomson said he "really" hoped Mr Farage had complied with the law.
Meanwhile, conservationists the Shark Trust warned of the risks of handling sharks, which it said can be "easily damaged".
A spokesman for the organisation said that when anglers catch and handle sharks it is the fish that "faces the greater risk" and that they should only be brought on board "when absolutely necessary".
They added sharks may incur internal and external injuries, as well as physiological stress.