Ancestral remains 'people not objects'
By Mary Halton
Science reporter, BBC News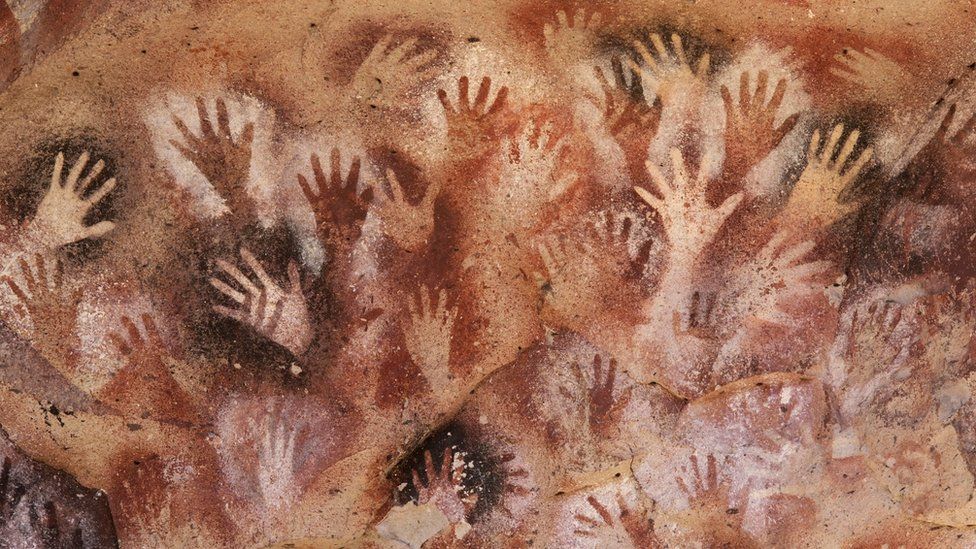 Anthropology needs to take a more humanising approach to its examination of ancestral remains.
Currently, some palaeogenomic (ancient DNA) research is conducted using human remains that are held in museum collections.
In certain cases, these are the disinterred ancestors of Indigenous peoples, removed in the 19th and early 20th centuries.
"The reason," explains lead author Dr Jessica Bardill, "that we're able... to seek out genetic information from a range of remains from ancestors, whether they be cultural objects or skeletal remains... is because of collection practices that happened over a century ago."
"There are thousands [of these remains] held in collections around the world. More likely tens of thousands," added the Concordia University researcher.
The relationship between scientists and Indigenous peoples has, the authors say, previously been damaged by disputes such as the 20-year legal battle over the remains of the Ancient One (Kennewick Man), which were uncovered on the banks of the Columbia river.
"To minimise harms in the future, we recommend that ancestral remains be regarded not as 'artefacts' but as human relatives who deserve respect in research," the group writes.
As part of this approach, they recommend a series of guiding questions for researchers to explore before conducting anthropological research on human remains.
These include consulting communities connected to the individual being studied, examining how the research outcomes might impact those communities, and determining who will have access to the data afterwards.
Dr Jennifer Raff, an author on the paper, hopes that this will provide clearer guidance for scientists. "We hope that by providing specifics and how to go about consulting and who should be consulted, we can help avoid further damage to our relationships with Indigenous communities."
As a result of Nagpra, the Native American Graves Protection and Repatriation Act, there is a legal requirement for scientists to consult with culturally or geographically affiliated tribes before conducting excavations.
But there is currently no strict guidance on consultation for research when remains already held in collections are defined as culturally "unaffiliated".
Dr Bardill points out that the latter is a somewhat misinterpreted term. Difficulties in associating these remains with a specific community are often the result, she says, of "disidentifying" processes that occurred during or after removal from their original burial site.
Suzy Basile a professor at the School of Indigenous Studies at UQAT, Québec, and member of the Atikamekw nation, welcomed the guidelines.
"These ethics concerns are very important to me and to many First Nations I work with," she told the BBC.
Working in partnership with communities can also lead to improved research outcomes, according to Alyssa Bader, an author on the paper and PhD candidate at the University of Illinois.
Currently studying the ancestral diet of the Metlakatla First Nation in British Columbia, Canada, Bader meets with the community each summer to discuss her work.
"Having the community involved and giving us feedback on the results that we're getting from the genomic analysis is really central to having more robust results," she told BBC News.
Bader feels that the community is equally invested in her research outcomes: "Those partnerships involve a lot of investment and time, both on the part of the community and the researchers."
Dr Bardill agrees that the group's goal in creating this guidance is to "demonstrate that this actually creates more robust and sustainable and richer science."
"Indigenous people are not anti-science. Indigenous people just want to have engagement," she added.