Peru's first satellite pictures huge copper mine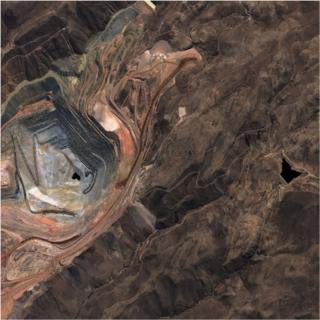 Peru's first national satellite, PerúSAT-1, has returned its maiden image of the country.
It features the vast Cuajone copper mine in the Andes, where some 170,000 tonnes of metal are taken from the ground each year.
Built by Europe's Airbus group and launched on 16 September, PerúSAT-1 can see features as small as 70cm.
Its pictures will have myriad uses - from agriculture and urban planning to border control and disaster relief.
The satellite is being operated by the Peruvian space agency, CONIDA, at a height of 695km.