Top rocks: Geological Society photo winners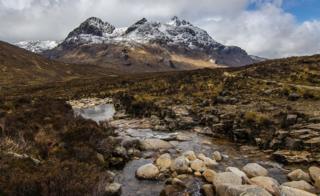 The British Isles in all their rocky glory are featured in a Geological Society photo competition.
From Giant's Causeway and Lulworth Cove to the Cuillin Hills and Beachy Head - the winners celebrate the society's list of 100 Great Geosites in the UK and Ireland, published last year.
The pictures will go into a 2016 calendar, and an exhibition that will be staged from Saturday.
Details about the 100 top geosites can be found on a dedicated website.
The society and partner organisations are running Earth Science Week all next week, 10-18 October.