GM crops: What do the new rules mean?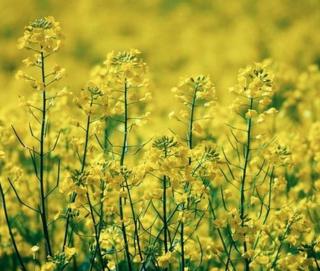 The European Parliament has approved new rules on GM crops, designed to break the stalemate between pro and anti-GM countries.
The legislation will give governments more power to decide whether to grow GM crops, after years of deadlock.
Some see the move as "a victory for common sense". Others warn it may prove detrimental, by undermining innovation and the single market.
Only one GM crop - a type of maize used for animal feed - is grown commercially in the EU.
There have been no new GM crops approved since 1998, apart from a type of GM potato, which was withdrawn, as countries opposed to GM have been able to block Europe-wide approval.
Under the new legislation, agreed on Tuesday in Strasbourg, any new GM crops in the pipeline would still go through the European risk approval process.
Once deemed safe, individual countries would be able to decide for themselves whether to plant them. But experts are divided on whether it will lead to the planting of fewer or more GM crops in Europe.
Innovation concerns
Prof Huw Jones of Rothamsted Research in Hertfordshire, which carries out research on GM crops, described the vote as "a step forward".
"As a scientist who uses GM as a research tool, I think it's a step forward, it's a step in the right direction because it could engage the big biotech companies in Europe again," he says.
But some warn that the move is a "stop sign for innovation in Europe".
"Member states will receive a licence to ban safe products which have been approved at European level, and they will be allowed to base these bans on non-scientific grounds," says Jeff Rowe, chairman of the Agri-Food Council of Europabio, the European Association for Bioindustries.
"This sets a dangerous precedent for the internal market and sends a negative signal to innovative industries considering investing in Europe."
Practical hurdles
Peter Melchett, policy director of the Soil Association, says that countries wishing to grow GM crops face "a huge risk". Political leaders in Scotland and Wales are opposed to GM crops and can now ban them from the fields, despite the crop being cleared on health and safety grounds at the EU level.
"It will help Scotland and Wales consolidate their opposition to GMOs by banning them," he says. "In England it's unclear because there are currently no GM crops that could be grown in England and it's not clear if any will be developed, but what is clear is there is still no demand for GM food from supermarkets and others in England."
Friends of the Earth campaigner Clare Oxborrow says while the decision is "good news" for nations like Scotland and Wales, it is a "double-edged sword that could open the door to GM crops being grown in England".
The new rules also raise practical questions, such as how to deal with land borders in neighbouring countries, and whether companies will be willing to spend hundreds of millions on regulatory requirements when not all nations will buy them.
GM crops are used widely in the US and Asia, but nine countries have opposed their cultivation in the EU (Austria, Bulgaria, France, Germany, Greece, Hungary, Italy, Luxembourg and Poland).
For some EU nations, GMO foods are seen as a potential threat to the reputation of its agricultural produce, while in others, ministers argue it is an essential technology to feed a growing world population.