Chart-topping rocks: UK's 'Greatest Geosites' announced
By Jonathan Webb
Science reporter, BBC News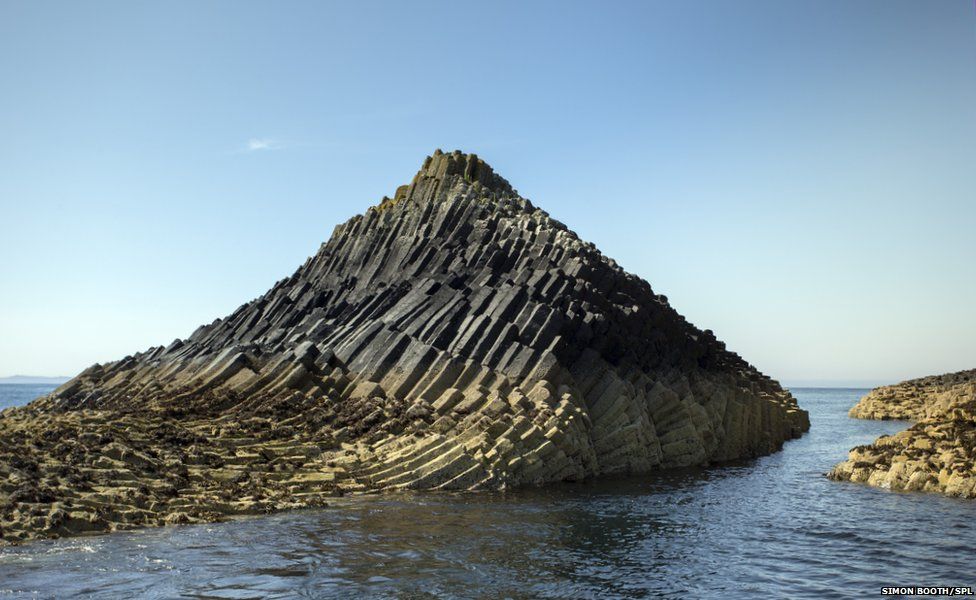 The Geological Society of London has named its top 100 geological sites in the UK and Ireland, including 10 "people's favourites".
Categories for the popular vote included landscapes, outcrops and coastlines, as well as industrial and educational sites.
Stonehenge, Glencoe and Scarborough's Rotunda Museum were among the winners.
The society took public nominations for its list of top "geosites", which are described as "anything which highlights the importance of geology to our lives".
More than 400 different suggestions flooded in, mostly via social media. On Twitter, contributors used the hashtag #100geosites.
Among the final 100 selected by the Geological Society are cliffs and outcrops, peaks and ranges, quarries and mines, cathedrals, rivers, tunnels, caves, coves and islands.
"The list highlights the huge range of incredible geology the UK and Ireland have to offer," said Prof Rob Butler from the University of Aberdeen, who chairs the society's Geoconservation Committee.
"From the Outer Hebrides to Cornwall, from rocks showing how the crust formed billions of years ago to young sediments pushed around by ice sheets a few thousand years ago, we are unique in having such a diverse geological heritage over a relatively small area."
To identify 10 popular favourites, the society split the nominations into 10 categories, such as places of scientific or industrial importance, educational sites like museums and field-trip favourites, and prime examples of "folding and faulting" or "fire and ice" in the UK and Ireland's geological past.
More than 1,200 people then voted in the poll.
These were the most popular geosites in each of the 10 categories:
Landscape: Assynt in the Scottish Highlands, where the remarkable Suilven and other peaks were shaped by glaciation.
Industrial and economic importance: Ironbridge Gorge in Shropshire, site of much early mining and industry, named after the pioneering bridge that spans the Severn River.
Historical and scientific importance: Siccar Point in Berwickshire, the most famous example of Hutton's Unconformity (a junction between rock strata where the older layers underwent erosion before the younger layers were deposited).
Educational: Rotunda Museum, Scarborough, built in 1829 in a design suggested by the "father of English geology", William Smith.
Adventurous: Staffa in the Inner Hebrides, a volcanic island famous for its hexagonal basalt columns.
Human habitation: Stonehenge, the iconic prehistoric monument in Wiltshire.
Coastal: Hunstanton Cliffs in Norfolk, noted for their contrasting, colourful layers and many fossils.
Outcrops: Craster, Northumberland, where the Great Whin Sill can be seen supporting Dunstanburgh Castle, alongside other formations like Greymare Rock.
Folding and faulting: Millook Haven, part of a section of Cornwall's north coast where spectacularly folded beds of sandstone and shale are exposed.
Fire and ice: Glencoe, one of Scotland's most famous valleys. Cut by a glacier during the last ice age, it runs between steep mountains left over from an ancient super volcano.
Related Internet Links
The BBC is not responsible for the content of external sites.