Fun and games help people go green, says study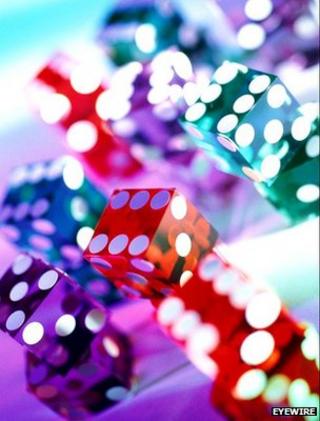 Playing games can help change attitudes and behaviour towards environmental issues, a study has suggested.
Consultant Paula Owen, who carried out the 12-month "eco-games" study, said the results highlighted how games, such as bingo, could help raise environmental awareness.
She added the findings also showed that people did not engage with "doom and gloom" messages.
Ms Owen said she planned to release a free "eco-games" app at Christmas.
Since the project was launched in March at London's Science Museum, she said hundreds of people had participated in "eco fun and games" events across the London area.
She added that more than half of the participants pledged to modify their behaviour in order to reduce their impact on the environment.
No finger-wagging
The study found that, on average, each respondent had saved about half-a-tonne of carbon emissions.
Among the most popular activities were not overfilling the kettle, putting lids on saucepans and taking shorter showers.
"If we are to have any chance to stop some of the worst excesses of climatic change over this century, we need everyone to play their part, however small that part might be," Ms Owen observed.
"Our new approach to communication and engagement, using the medium of social games and fun instead of finger-wagging and guilt-tripping, is proving itself to be a powerful tool in the armoury of environmental educators."
The project set out to explore whether "gamification" could be used to encourage pro-environment behaviour among people who normally did not engage with green issues.
Gamification refers to the idea of using the concepts and and mechanics of games but in a non-gaming environment.
The events allowed people to take part in a range of modified games, including Play Your Eco-Cards Right and Eco-Snakes and Ladders.
The study was carried out as part of the London Leaders Programme, which was set up by the London Sustainable Development Commission.
Ms Owen told BBC News that she now planned to roll the scheme out more widely.
"I am setting up as a social enterprise [with the goal of rolling] out the event and engagement programme nationally," she said.
"Also, we will have a free games app and behavioural change tool coming out at Christmas time.
"I would like to gather data nationally and at a scale to make it statistically valid at the national scale."