China leads on watershed protection investment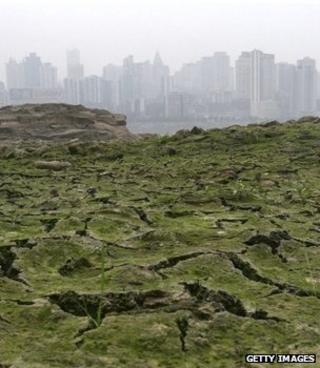 China is the leading nation in terms of global investment in protecting natural watersheds, an assessment has found.
The report's authors said water insecurity was probably "the single biggest risk to the country's continued economic growth".
Globally, US$8.17bn (£5.07bn) was spent in 2011 on projects to protect areas that provided drinking water and supplies, the assessment reported.
The review was produced by US-based NGO Forest Trends' Ecosystems Marketplace.
"Healthy watershed systems do a range of services for us for free so we usually take it for granted," explained Genevieve Bennett, Forest Trends research analyst and the report's lead author.
"But the reality is that we depend upon it - there is no substitute for clean water supplies and there is not enough money in the world to replace all of these functions with technology."
The assessment, State of Watershed Payments 2012, looked at initiatives that funded individuals or local communities to preserve or revive natural features, such as wetlands, streams and forests that can store and filter freshwater supplies.
During 2011, investment in 205 projects exceeded US$8bn, accounting for more than 12% of the US$66bn investment made in watershed projects since 1973, it reported.
'Turning on the tap'
The findings showed that China was the main beneficiary, with more than half of the projects - accounting for 91% of the 2011 investment - being located within its national boundaries.
Ms Bennett said the continued year-on-year growth in the level of investment was a "pleasant surprise against a backdrop of an economic downturn in many parts of the world".
"We went into this research a little worried that the level of investment would have fallen off but we found that investment does continue to grow," she told BBC News.
"China has obviously turned on the investment tap full blast and that was another pleasant surprise."
She added that the nation had experienced "incredible economic growth over the past 20 years" but an the expense of a lot of natural resources.
"I think we are seeing the country embrace watershed investment as an attempt to balance that and say that their forests, wetlands and rivers also have economic value.
"If are thinking that if they exploit these now for a little bit more economic output in the short-term then that is robbing Peter to pay Paul."
However, the investment does not disguise the fact that China's rapid economic growth has had an environmental cost.
Air pollution in Beijing last week soared past danger levels outlined by the World Health Organization (WHO), prompting warning for the elderly and young children to remain indoors.
Notoriously poor air quality in many of its cities is a legacy of China's fast development.
However, Ms Bennett said the report's findings could be a sign that the nation's leaders are paying greater attention to the environmental impact of unsustainable growth.
"They see the investment as a way to smarter growth," she suggested.
"What we see is that there is a lot of land-use change that really has a negative impact on our natural infrastructure, so a lot of the [initiatives] in the report are an attempt to guide land-use so it is not only supportive of economic growth but it is also supportive for watershed function."