Researchers protest over 'death of British science'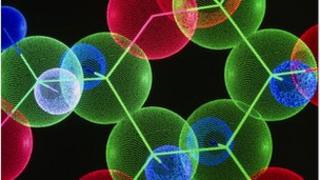 Scientists have delivered a coffin to Downing Street on Tuesday to protest about "the death of British science".
The protesters claim that priority is being given to science that can be quickly taken up by industry at the expense of basic research.
They are also objecting to the way that the Engineering and Physical Sciences Research Council (EPSRC) - which funds their research - is run.
In response, the EPSRC says that the protestors are unrepresentative.
The group, called Science for the Future, is led by a prominent group of chemists, mathematicians and physicists, including a number of Nobel prize winners.
Many in the group are concerned about the outcome of a strategic review by the EPSRC which reduced the priority of some areas of science it funds.
The researchers also believe that there was insufficient scientific input into this review and are complaining about other decisions made by the research council.
According to one of the protest organisers, Prof Anthony Barrett of Imperial College London, priority is being given to fields of research that "civil servants in Swindon (where the EPSRC is based) believe will deliver good economic outcomes".
"In many areas of research there isn't an obvious payback and it's very difficult to demonstrate its potential benefits as we are now required to do," he told BBC News.
"What did the inventor of lasers think their benefits would be?"
The EPSRC denied the allegation. Its chief executive, Professor David Delpy, said that the balance between pure and applied research had remained unchanged following the review.
But some areas had to be cut, he said, because of the real terms 14% cut in overall science funding announced by the Chancellor in his Autumn Statement in 2010.
"It's impossible to fund everything," he said.
"(Our) council made the decision that, in light of the budget we were given, we needed to maintain areas in which we are internationally leading and in which there were benefits to the UK. That means by definition that other areas have to be reduced."
He also added that the demonstrators were unrepresentative.
"There are a huge number of people that support what we are doing. We should not extrapolate a demonstration of 100 or so individuals with what the entire research community feels," he said.
Prof James Wilsdon, a science policy analyst at Sussex University, believes that the protest is unlikely to have much impact.
"Jumping up and down and declaring the 'death of British science' when you are really concerned about the policies of one particular research council, and their effects on one particular discipline, is a childish, misguided and disproportionate response," he said.
"The research community needs to unite, rather than indulge in self-interested bickering. It is interesting that this new group has not secured the support of more mainstream voices."
Follow Pallab on Twitter