Radio 4 launches voice experiment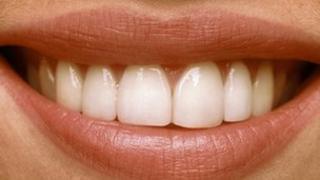 A 69-year-old professional artist from Leeds has devised an experiment to find out if people who look the same also sound the same.
During his career, William Rudling became fascinated by the way the shape of our face affected our speech.
Mr Rudling is a finalist in So You Want to Be a Scientist? , BBC Radio 4's search for the UK's best amateur researcher.
He has been selected as one of four finalists by a panel of judges.
"Over the years, I've noticed that people with similar facial features will have a matching intonation in the sound of their voice," he explained.
"Dame Judi Dench and Samantha Bond both have similar bone structure and facial features. Close your eyes and listen, then you'll see what I mean."
"Does this mean the bone structure of the skull and muscle tissue influences the vocal cord? More akin to a musical instrument perhaps?"
He sent his idea to Material World on Radio 4 , after they re-launched their hunt for the BBC's Amateur Scientist of the Year.
A panel of judges, chaired by Sir Paul Nurse, selected William's idea from more than 1,000 applications sent in to So You Want to Be a Scientist?
Now Mr Rudling is one of four finalists turning their idea into a real experiment, with the help of a professional scientist.
According to William's mentor, Dr Paul Cater, a phonetician from Leeds University, nobody knows the extent to which our facial features influence our voice. Together, they have developed an online experiment to test Mr Rudling's theory.
"It's an interesting idea to see if there is a strong correlation between what we see on the outside and what's on the inside," said Dr Carter.
"Just as we have different facial features externally, that will affect the internal shape of our heads - which will have some impact on the way we sound."
Our voices can be divided into two parts; the source and the filter. The source is a vibration in the vocal folds in the larynx that produces a buzzing sound.
The filter is what we use to shape the sound that comes out and involves the vocal tract - our throat, mouth and nose.
By moving our jaw, tongue and mouth we can change the size and shape of the filter, altering the speech we produce.
However, one complicating factor in this research is the degree to which speech is a learnt and changeable behaviour.
For example, everyone speaks with an accent and there is also evidence to suggest we change the way we speak to mimic people that we admire. Plus, the pitch of our voice changes as we get older - female voices generally become lower whilst male voices grow higher.
To remove as many of these variables as possible, the online test features young volunteers aged 18-25 from the same area, Yorkshire.
Visitors to the website are asked to compare the shape of people's faces, ignoring factors such as eye, hair or skin colour. Then they listen to a clip of a person speaking and need to decide which person the voice belongs to.
After gathering and analysing the data, William will present his results at Cheltenham Science Festival on 16 June, where a winner will be chosen as the next BBC Amateur Scientist of the Year.
Hear more about the experiment, and the other finalists in So You Want to Be a Scientist, on the Material World podcast