GPS network is quick quake sensor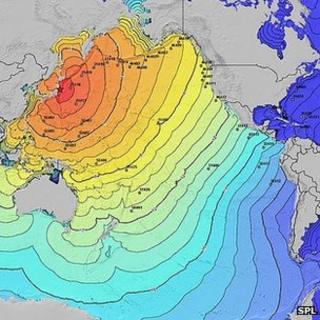 The US space agency Nasa is set to test a real-time network of GPS sensors that it hopes will lead to faster, more accurate earthquake analysis.
Nearly 500 sensors in the Pacific-coast states of California, Oregon and Washington will be put to use.
The plan aims to characterise the locations and magnitudes of events in minutes to help with disaster response.
It should also lead to better predictions for any tsunami resulting from offshore earthquakes.
The system is called Real-time Earthquake Analysis for Disaster Mitigation Network, or Readi.
GPS data, providing minute-to-minute position information, have been mined extensively in the past to analyse the effects of earthquakes well after they have occurred.
It may even be possible to use the data to predict earthquakes, according to one Japanese researcher .
But the new network is a test bed for much wider-scale implementation as a warning system and could add to the suite of tools put into place in recent years to focus disaster response and tsunami warning efforts.
"With the Readi network we are enabling continued development of real-time GPS technologies to advance national and international early-warning disaster systems," said Craig Dobson, natural hazards programme manager at Nasa's Earth Science Division.
"This prototype system is a significant step towards realising the goal of providing Pacific basin-wide natural hazards capability around the Pacific 'Ring of Fire.'"