Centre champions UK space innovation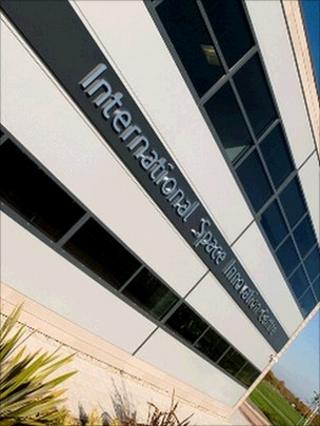 An innovation centre dedicated to finding new ways to exploit space has been officially opened in the UK.
The Harwell, Oxfordshire, site will foster people and ideas that can grow an already highly successful sector.
Annual turnover in the space industry is worth some £7.5bn, with employment rising at about 15% a year.
The International Space Innovation Centre (ISIC) aims to pull together new technologies, products and services to boost the sector still further.
It was inaugurated on Friday in a ceremony conducted by Prince Andrew and Science Minister David Willetts.
The prince said space offered a great opportunity to Britain - for industry, in science and in education, inspiring the next generation.
"This is the start of something which could be extremely large for the United Kingdom, something which we should be justifiably proud to be able to shout about, not just here in the UK but when we travel around the world," he told the opening ceremony.
ISIC was first mooted under the previous Labour government, but the coalition was keen to carry the idea forward. The present administration believes space is a key player for growth.
The centre has been set up as a not-for-profit company, and will benefit from tens of millions of pounds of public and private investment in the years ahead. Some key early ventures at Harwell aim to:
• exploit data generated by Earth Observation satellites,
• use space data to understand and counter climate change and,
• advise on the security and resilience of space systems and services.
It sits on the same site as the Rutherford Appleton Laboratory, which has long been involved in space research, and the European Space Agency's UK technical centre.
And while ISIC will clearly be a focus for "everything space" in Britain, the intention is that it also work very closely with hubs of excellence around the country.
These are places such as the universities of Surrey and Leicester where space science and technology development is already very strong.
The ISIC is the latest in a series of initiatives designed to support space activities in the UK, including the establishment on 1 April of a UK Space Agency, and of a UK Space Technology Programme, which was announced in the chancellor's budget statement on 23 March.
The latter was primed with £10m to fund new technologies that can go into spacecraft systems.
The initiatives are part of the government's response to a seminal report produced last year by industry and academia on the future prospects for Britain in space.
The Space Innovation and Growth Strategy (Space-IGS) laid out a path it believed could take the UK from a position where it currently claims 6% of the global market in space products and services to 10%, by 2030, creating perhaps 100,000 new hi-tech jobs in the process.