Energy chief calls for global nuclear safety standard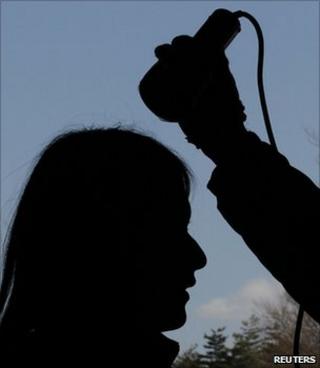 One of the world's top energy experts is writing to governments and industry leaders round the world to call for tighter controls on nuclear power.
Chairman of the World Energy Council Pierre Gadonneix says nuclear energy can no longer be considered a national issue.
He wants all countries to agree on common safety standards, as he says every nuclear accident has the potential to cause damage to health and the environment in other nations.
His call has been echoed by French President, Nicolas Sarkozy, who says the idea of international nuclear safety rules should be discussed at a G20 meeting in May.
Mr Gadonneix's position will be supported by those members of the IAEA who - according to Wikileaks - warned Japan two years ago that the Fukushima plant was not fully earthquake-proof.
The move would also reassure the countries still affected by fallout from the 1986 disaster in Chernobyl, which involved, experts say, a reactor design that experts say would not have been allowed in the West.
Mr Gadonneix told BBC News: "The Fukushima drama suggests that nuclear safety is no longer a national responsibility - it is a global responsibility.
"First we need to make sure there are strong independent regulators in every country with the power to be able to say 'we are shutting this plant down'.
"It is not clear that this is the case so far in all countries that have or who are planning nuclear stations," he explained.
"There is far too little transparency - and the global public will not support new nuclear unless there is total transparency."
Global co-operation
He went on to explained that the next stage would be to develop global convergence in safety issues.
"We must be aware that today there are more than 30 nuclear plants being developed; 90% of them are in India, China, Russia and Korea - it means we can't develop safety standards without involving these countries."
When I asked if China would be persuaded to supply open information on its planned reactors, Mr Gadonneix replied that China itself would like more information on Japan's reactors.
He said it would be futile for the West to act in isolation on nuclear safety as any accident in Asia could undermine nuclear power in the West by making it more expensive to obtain capital for new investment.
Mr Gadonneix is a major figure in the energy sector, as former chairman and chief executive of Gaz de France, then French nuclear giant EDF.
The World Energy Council is a global think-tank, with committees in 91 governments involving more than 3,000 delegates from governments and industry.
He went on to add that he also wanted internationally agreed safety standards in other energy sectors.
"A big offshore oil spill can affect other countries - and make it more difficult for people within the industry to operate," he said.
"It makes sense for convergence of standards in all energy industries - although this is not so urgent as for nuclear."
He has no illusions about the difficulty of drawing rival nations into convergence, but believes that ultimately they will be persuaded it is in all of their best interests to ensure that nuclear firms can't compete by cutting corners on safety.
President Sarkozy said he wanted international rules in place by the end of the year, but Mr Gadonneix suggested the process could take a decade.
He also called on countries to delay any decisions on their future nuclear plans: "It's too soon to decide to go ahead with plans until we have fully absorbed the lessons of Fukushima, but it's also too soon to abandon nuclear power."