Nasa shuttle launch delayed again for technical reasons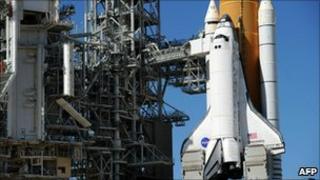 Nasa has again delayed the launch of the space shuttle Discovery on its final mission to the International Space Station.
Officials said they needed more time to analyse cracks in the shuttle's fuel tank.
The damage came to light following a failed launch attempt in early November.
Another attempt was due to go ahead later this month, but is now tentatively planned for 3 February.
"When this problem first occurred we were expecting to find an obvious problem," the space shuttle programme manager, John Shannon, said.
"As we have gone through the investigation we have not found that obvious problem," he added
The launch had already been delayed several times before November's attempt.
Nasa is retiring its space shuttle fleet next year.