England's protected habitats 'failing wildlife'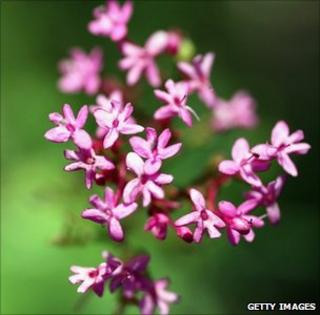 England's protected wild areas are too fragmented and fail to offer species long-term security, a review has concluded.
The assessment said existing areas were too small, and called for "corridors" to be established to allow wildlife to move from one area to another.
It would cost up to £1.1bn each year to address the problem, it estimated.
The report, commissioned by the previous government, was led by Professor Sir John Lawton.
Sir John, chairman of the Royal Commission on Environmental Pollution, was asked by former Environment Secretary Hilary Benn to lead a panel of experts to recommend ways to achieve a "healthy natural environment" in which plants and animals could thrive.
'Step change' needed
Presenting the findings of the report, Making Space for Nature, Sir John called for a "step change in nature conservation".
"There is compelling evidence that England's collection of wildlife sites are generally too small and too isolated, leading to declines in many of England's characteristic species," he observed.
"With climate change, the situation is likely to get worse. This is bad news for wildlife but also bad news for us.
"The damage to nature also means our natural environment is less able to provide many of the services upon which we depend. We need more space for nature."
The panel's 24 recommendations, which Sir John called a "repair manual to help re-build nature", include:
better protection and management of existing wildlife sites
the establishment of new "Ecological Restoration Zones"
better protection of non-designated wildlife sites
the need to maintain water quality, manage inland flooding, deal with coastal erosion and enhance carbon storage.
However, Sir John said the panel found that it was "not all bad news".
"Targeted conservation efforts have turned around the fate of many species and extensive new areas of habitat have been created," he said in the report's foreword.
"In other words, given resources, determination and skill, we know what to do and how to do it."
Responding to the report, which was commissioned in September 2009, current Environment Secretary Caroline Spelman welcomed the "valuable review".
"Sir John is right to challenge us over what it takes to address the loss of biodiversity but he is also clear this cannot be done by government alone," she said.
"Everyone from farmers, wildlife groups, landowners and individuals can play a role."
In July, the coalition government launched a consultation period on its Natural Environment White Paper, which is set to be published in spring 2011.
Ministers say the proposed "bold and ambitious" legislation would "dictate how we will manage the natural environment for the next generation".
Stephanie Hilborne, chief executive of the Wildlife Trusts and a member of the review panel, said: "The government must show leadership in helping to bring about this step change in the delivery of nature conservation for the 21st Century.
"The Making Space for Nature report and the Natural Environment White Paper... can provide an ambitious vision for mapping out a recovery path for nature and the natural process which underpin it."
Mr Benn, now Shadow Environment Secretary, echoed Ms Hilborne's words, urging the coalition government to act upon the "landmark" report's findings.
"This will require leadership from government but we know that big cuts are to be made in Defra's budget," he said.
"The test for ministers is simple; warm words are easy - it's what you do that counts."
Bird conservation group, the RSPB, said the review's recommendations, if acted upon, could help to deliver "vibrant landscapes".
"In times of austerity we need to budget carefully," said Alice Hardiman, senior policy officer for the RSPB.
"Funding wildlife schemes and a protected network of nature reserves which can relieve floods, create green lungs for city dwellers, or buffer the UK against the impacts of climate change are prudent ways of using budgets."