UK mulls sovereign Earth observing satellite service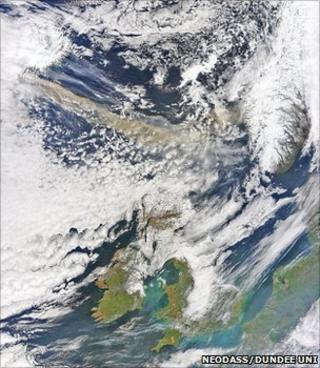 Britain could soon have a privately financed, national Earth-observation (EO) service, if plans currently under consideration come to fruition.
It could launch UK-built satellites to acquire imagery for the MoD and other government departments, while selling other data on the open market.
The project has been dubbed "Skysight" after the City-backed Skynet system which provides a commercial satellite telecoms service to the armed forces.
A report on the idea is being drawn up.
The Science Minister David Willetts has asked that its findings be delivered by the end of the year so that a view can be taken on the Earth observation project's feasibility.
"There is across government a splintered market in the purchase and use of Earth observation data," the science minister said.
"I have asked the UK Space Agency to work with industry on how to achieve smarter government procurement, potentially through a single contract.
"I am also interested to know whether the UK has a sovereign need for its own EO satellite system and whether this can be procured through an 'anchor tenancy' with industry."
At the moment, the UK has no national fleet of EO spacecraft, even though its scientists and engineers have a strong reputation for building Earth imaging satellites and instrumentation, and for developing innovative data processing techniques.
If government needs EO data it buys the information, much of it coming from foreign-built and operated spacecraft.
Building capacity
Mr Willetts has been impressed with the success of the military satcom service which provides secure, high-bandwidth voice and data transmission to UK soldiers, sailors and air force personnel anywhere in the world.
The minister wants to know if the same financing model used to set up and operate Skynet can be employed to boost activity elsewhere in the UK space sector.
The model's advantage for the government is that it requires no large investments from Whitehall. All the government would have to do is agree to become a long-term anchor tenant - to agree to put all the money it already spends on a range of Earth observation providers and services into the new, single national operation.
Skysight would then have to top up its income by selling processed data gathered by the UK and other nations' spacecraft to third-party customers, such as foreign governments and their agencies.
The risk would be borne by the commercial company set up to run Skysight and the City. Loans would finance the construction of the satellites in the expectation that government patronage and healthy sales would enable Skysight to turn a profit.
"When money is tight, we've got to be smart; and any ways we can pool resources and get the private sector doing things, or get the public and private sectors working together - that's going to be a lot better," Mr Willetts told BBC News.
City financiers were initially sceptical when asked to support the £3.6bn Skynet project.
Three telecommunications satellites were launched between 2007 and 2008 with the MoD purchasing guaranteed bandwidth on the satellites over an 18-year period for an annual fee of about £250m.
But MoD demands and third-party sales have grown so rapidly that the Skynet operator, a company called Paradigm, has already gone back to the City to get backing to build a fourth satellite.
Identifying need
Skysight was a key recommendation in a UK space industry strategy document prepared just before the last Labour government left office, but Mr Willetts said he had no intention of blocking good ideas just because they were originated under the previous administration.
Mr Willetts will need to be satisfied that government Earth observation needs can be coalesced into a meaningful anchor tenancy and that the commercial market for imagery is big enough to make the whole venture viable.
At the moment, no-one knows precisely how much money is spent across government on Earth observation, but it could be in the order of a "few million" pounds per year.
Professor Nick Veck manages the space division of EO data company Infoterra UK, and is working on the report requested by Mr Willetts.
He told the BBC: "We anticipate the two key elements will be a defence/security requirement, so clearly we're talking to the MoD; and something related to climate and forestry.
"We don't see that the government has a large need for satellite data on the UK. There are niche needs, but they're not enough to justify our own satellites.
"But what the government does need is satellite information on the rest of the world; for example for defence and security or for climate monitoring."
On Wednesday, the government announced that an Earth observation hub was being set up in Harwell, Oxfordshire, to coordinate existing activity in the UK - academically, industrially, and in government. Were Skysight to become a reality, it would be the centrepiece of the Harwell operation.
An important aim would be to develop innovative solutions - such as new types of satellite that presently do not exist, like small radar platforms; and new ways to process and present image data.