The Reykjavik Confessions
The mystery of why six people admitted to roles in two murders, when they couldn't remember anything about the crimes.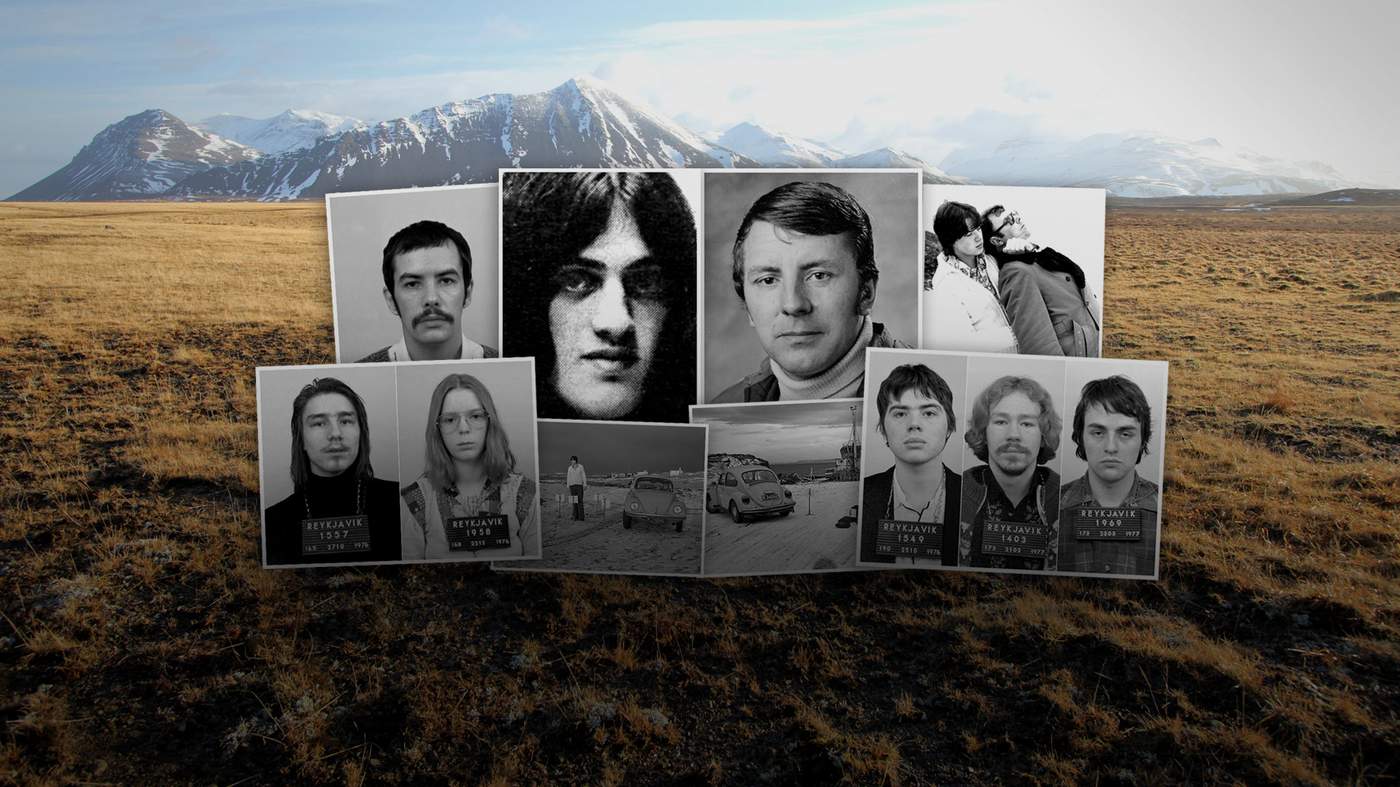 This story was first published in May 2014.
In September 2018, Iceland's Supreme Court acquitted five men jailed for the murders.
A sixth person, Erla Bolladottir, is still campaigning to get her perjury conviction overturned.

On a bitter Icelandic night in 1974, teenager Erla Bolladottir was having a nightmare. Voices were whispering outside her room.

Who were they? What were they saying? It seemed so real. Terrified, she wet the bed.

The dream would continue to haunt her for years to come.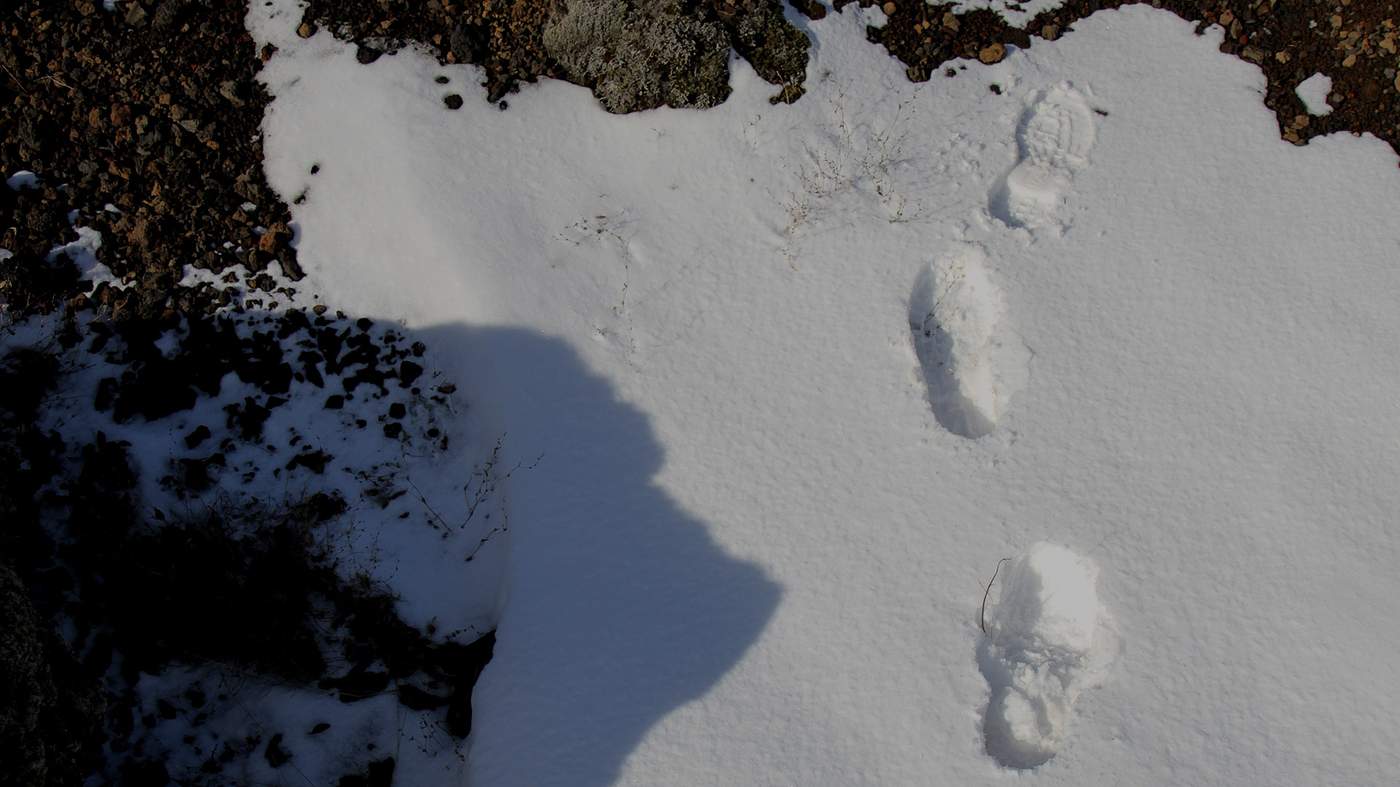 The disappearances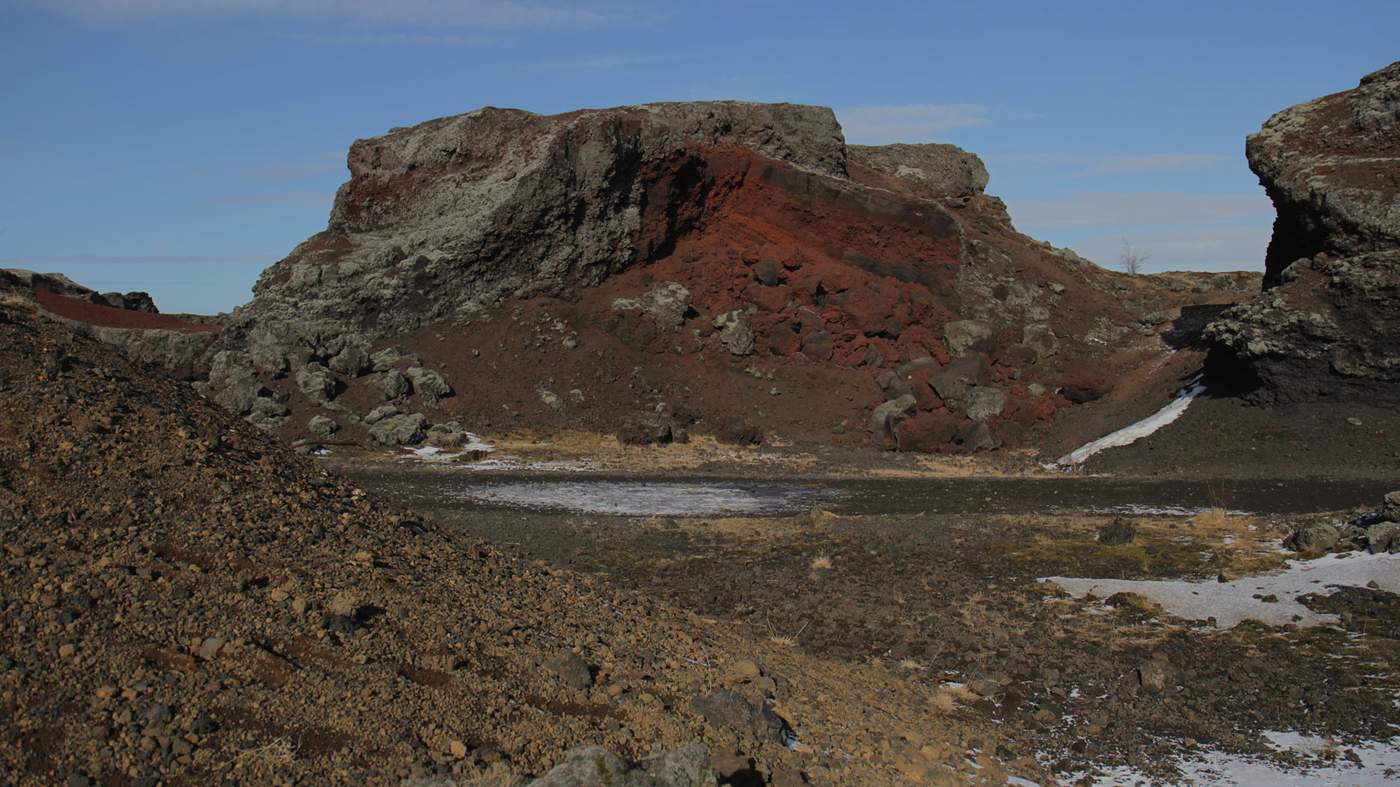 The lava rolls down from the jagged, snowcapped mountain ridge and across the Reykjanes peninsula, swamping the land like a petrified ocean - a swell of charcoal, grey and brown, flecked with a sickly mossy green.
This barren landscape stretches for 100km, the only interruption the odd gloomy mound rising from the earth like an ancient tomb.
A place to dwell for the ghosts of those lost in the network of crevasses and fissures, some of them going down 30 metres, deep enough to swallow a person, to make them disappear.
On the night of 26 January 1974, these fields would have been perilous. A storm had blown in from the Atlantic with snow falling in thick clumps but Gudmundur Einarsson was oblivious to this.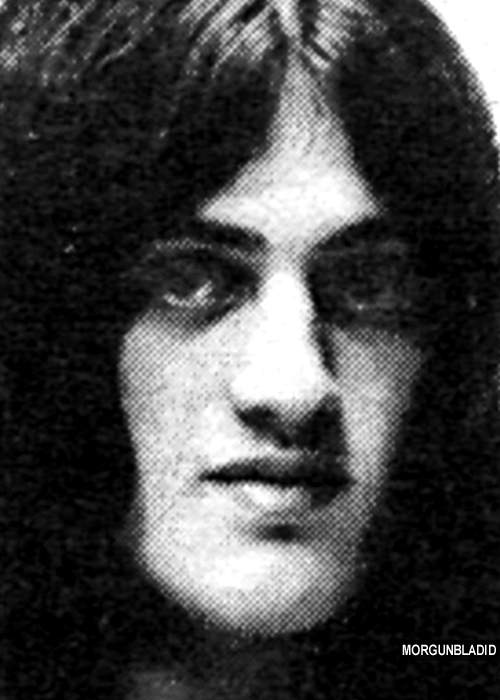 An 18-year-old casual labourer, he had been partying at the Alpyouhusid, a dance hall in the pretty harbour town of Hafnarfjordur, south of Reykjavik.
When he left, in the early hours, Gudmundur decided to walk the 10km home, an act of blind faith that only comes with youth.
One driver spotted him walking unsteadily trying, with another man, to hitch a ride. A short while later, now alone, he almost fell in front of another vehicle. The motorist drove on, leaving him in the snow.
Gudmundur never reached home.
It took several days for search teams to start scouring the lava fields but they were hampered by thick snow, half a metre deep, and after a few weeks the hunt was called off.
In Iceland disappearances aren't uncommon and are a recurring theme in popular fiction there.
"Over decades and decades in Iceland people have gone missing without anyone finding anything out - they just sort of disappear," says Snorri Magnusson, an Icelandic police detective with 30 years' service.
This is what happened to Gudmundur, lost among the Huldufolk, the mythical elves of Icelandic folklore who live in the dark spaces under the lava.
Gudmundur became another statistic, one of the dozens of people in the past 50 years who have vanished.
His name would have faded from the public's memory if it hadn't been for another disappearance 10 months later, in November 1974, when the perpetual night of Icelandic winter had returned.
Geirfinnur Einarsson shared the same second name as Gudmundur but the two were not related.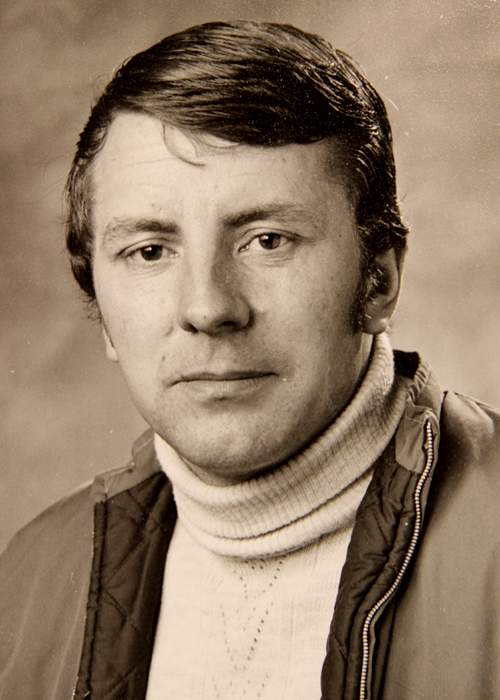 Geirfinnur was a 32-year-old construction worker who lived in Keflavik, near Iceland's main airport, 50km from the capital. His life revolved around his two young children, and an occasional drink or film with one of his small circle of friends.
On the night of 19 November, Geirfinnur was at home when he received a phone call. He drove to the harbour cafe in Keflavik, and parked his car a short distance away, leaving the keys in the ignition.
He never returned.
Valtyr Sigurdsson, a young lawyer, was assigned to the case.
With his long hair, suede jacket and white cheesecloth shirt, Valtyr looked like the manager of a rock band rather than the man in charge of what would become Iceland's biggest murder inquiry. But he was determined to take his task seriously.
"In the Gudmundur disappearance nothing happened, but I decided we wouldn't just get search dogs to look around. This time, we would do some real investigation," he recalls.
The police combed through Geirfinnur's life. "We checked his bank accounts, his letters, his wife. We did a lot of things but we had no clue," he says.
There were rumours that Geirfinnur had been involved in illegal alcohol smuggling but the police could find no evidence of this.

An extensive search was made of Keflavik harbour, the rugged coastline and the desolate lava fields of the Reykjanes, but there was no trace of Geirfinnur.
The inquiry focused on the man who had phoned him from the cafe in Keflavik harbour. A nationwide hunt was launched to find him but even in this tiny nation of fewer than 300,000 people, he couldn't be found.
After months of effort there was still no body, no forensic evidence and no witnesses. In the summer of 1975 the investigation was wound down.
There was an added impetus for the investigators to solve these disappearances.
In 1968 the police had bungled the investigation into the shooting dead of a taxi driver. Veteran detective Snorri Magnusson, says it bugged the police.
"That case has never been solved and it was still very fresh in everyone's memory in 1974. So the police were under enormous pressure to solve these two disappearances."
In the bars of south Iceland, Geirfinnur's case lived on, a source for conspiracy theories and wild rumours.
The police were listening too.
They heard a rumour about a petty criminal who, the word went, knew something about the disappearances.
He was Saevar Ciesielski.

The suspects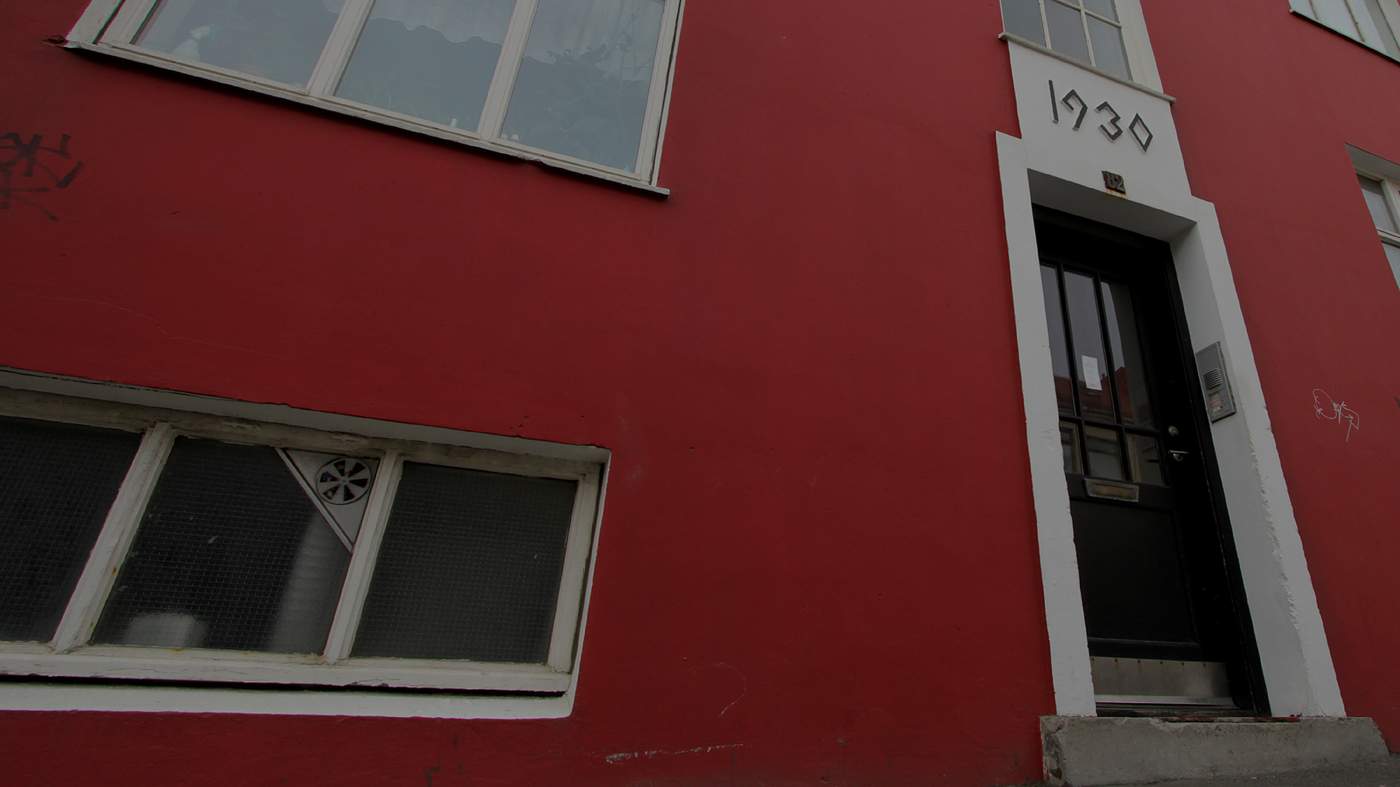 It wasn't just his Polish name that made Saevar stand out. His long dark hair and almost girlish good looks set him apart from the pale Icelanders.
The police certainly knew the slight young man. He was a small time crook, who had been caught importing cannabis from Denmark. He had, until now, kept out of prison.
In December 1975, nearly two years after the first disappearance, Saevar's luck ran out.
Police investigating an unrelated minor crime came to his tiny apartment in Hafnarfjordur. They arrested Saevar and his girlfriend, Erla Bolladottir, taking them both away from their 11-week-old daughter.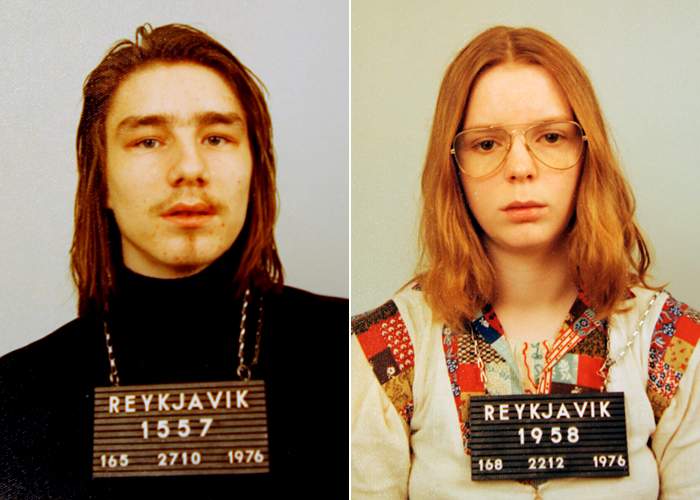 In custody, Erla owned up to the crime. She was about to leave the interrogation room when the police suddenly produced a photo of a handsome boy with long hair.
She recognised him at once from a school disco several years earlier.
"I remembered him as he liked me that evening. He was good looking. We had a pleasant chat and I was flattered."
The boy in the photograph was Gudmundur Einarsson.
It has never been clear why, so long after Gudmundur's disappearance, the police began asking Erla about it. She remembered the night he had gone missing though.
It wasn't just the bitter cold, the snow or the party she had been dragged to and couldn't wait to leave. That had been the evening she had had the nightmare - in which she heard Saevar and his friends whispering outside her window.
When she told her interrogators about this, they latched on to it.
Maybe, they thought, it hadn't been a dream. Perhaps she had witnessed something traumatic, the aftermath of a murder.
She remembers the head of the investigation becoming very intense, getting right up into her face: "We are going to help you recall everything. You will not be able to leave here until you tell us what happened to Gudmundur Einarsson."
It was no idle threat.
Erla was warned that for serious crimes there was no limit to the time she could be held in solitary confinement.
Alone in her cell that night, Erla couldn't sleep. She kept trying to work out what was real and what was her imagination.
One thought kept returning to her: "Is it possible they killed someone in the apartment and I saw the whole thing and I can't remember?"
During the following days, there were long interviews, without a lawyer being present. Her interrogators were generally pleasant and helpful, saying they wanted to unlock her memories. She was "just desperate to get out of there and get back to my baby," she says.
After one interview, which went on for more than 10 hours, the police prepared a statement which Erla signed, saying she had seen Saevar and three of his friends with a body wrapped in a bed sheet - the body of Gudmundur Einarsson.
Erla was convinced, wrongly it turned out, that the statement would be dismissed as nonsense.
When he was presented with it, Saevar suddenly admitted he might, after all, know something about the death of Gudmundur.
He started talking, admitting his part and going on to implicate his closest friends.



First was Kristjan Vidar Vidarsson, a big man with a reputation as a tough guy.
Friends from the time say he was, nevertheless, a gentle giant and looked out for his clever but smaller friend, Saevar.
Kristjan had had a series of temporary jobs and had a police record for drugs offences and burglary.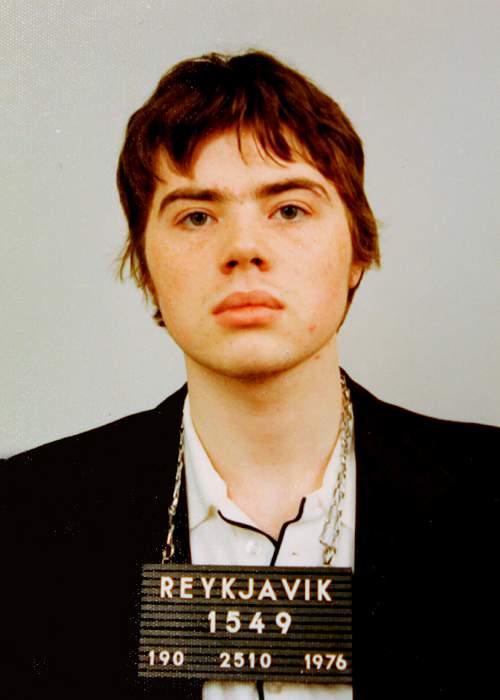 The second of Saevar's names was Tryggvi Runar Leifsson.
A very physical man, he was someone to be avoided when he had been drinking and was spoiling for a fight.
Like Kristjan, Tryggvi drifted in and out of seasonal work and had served time in jail for petty crimes.
Kristjan and Tryggvi were no strangers to prison but this time it was a different matter. This was a murder case, and after their arrest they were kept in isolation where their only human contact was with their interrogators.
They were told, if they refused to co-operate, their solitary confinement would be extended from weeks to months, and that it could go on for years.
After several weeks of continuous, lengthy interrogations, Kristjan and Tryggvi admitted killing Gudmundur in a fight over payment for a bottle of spirits.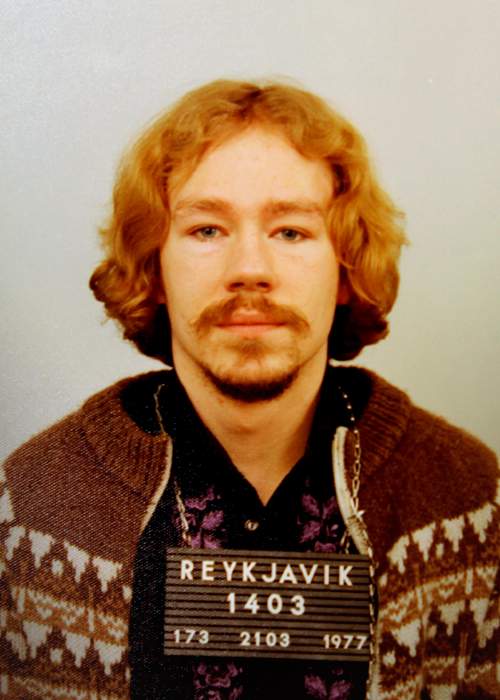 The final accomplice, Albert Klahn Skaftason was a gentle man whose only previous contact with the police had been for cannabis possession.
The sidekick of the group, he struggled to cope with the isolation of the interrogation.
He admitted to transporting Gudmundur's body to the lava fields, where it was hidden deep within one of the gaping cracks.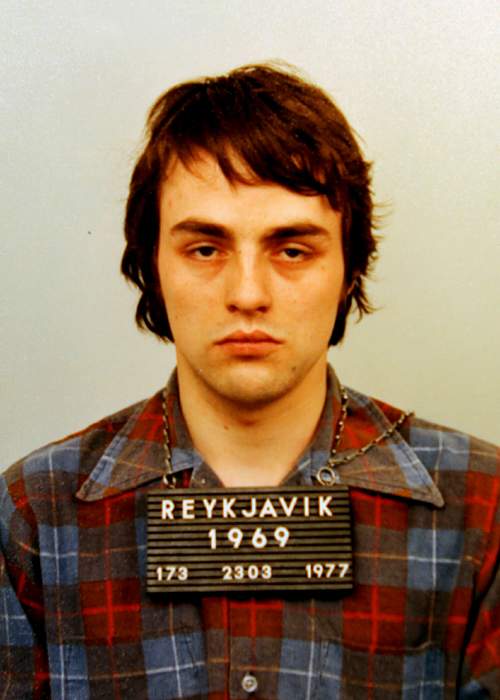 With the first disappearance apparently solved, the police began to wonder if Geirfinnur - the family man who had answered the mystery phone call - could be hidden in the lava too?
There had been rumours that Saevar knew about this disappearance too, and had been heard saying Geirfinnur "had a big mouth".
A suspicion began to gnaw away at the handful of investigators in charge of the case that lurking within Iceland was an underground movement, like the Manson family in America, responsible for a murderous spree.
And that Saevar with his outsider looks and long, lank, hair was its leader.
The police knew that Erla was their best way to get to Saevar.
Having implicated her boyfriend and his friends, she was fearful of reprisals. The police had befriended her, even helping her to move home.


One day, out of the blue, an officer asked Erla if Saevar might know something about the second disappearance. She responded: "Maybe". Her answer was enough to have the head of the investigation turn up at her door the next day.
Erla recalls how he sat on her sofa and told her: "We have a reason to believe that you have experienced something traumatic concerning Geirfinnur's disappearance and we are going to help you remember."
It had worked for the police the first time, maybe it would work again.
If Erla hoped that helping the police would get her out of trouble a second time, she was wrong.
In January 1976 the police began questioning Saevar and his friends about Geirfinnur's disappearance and soon she became a suspect too.

The accomplices' stories kept changing.
At first Geirfinnur had died after falling off a boat, then it had been from a fight on board a boat.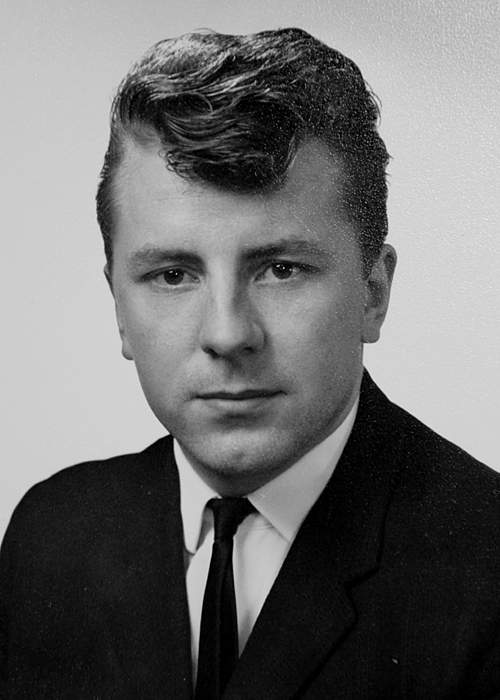 It would take a year-and-a-half to agree on a final version presented to the court. In this one, Geirfinnur was killed on dry land among the empty rusting hulls of fishing boats perched on iron blocks, surrounded by the detritus of repairs.
Valtyr Sigurdsson, the prosecutor who led the initial inquiry into the disappearance, says he is certain what went on that night: when Geirfinnur couldn't deliver the booze, he was attacked.
"He was killed by mistake. He met these people and told them stories he had alcohol he could sell them. They got angry when [he] was bluffing.They didn't plan to kill him, but that's what happened."
The investigators said Geirfinnur's body had been taken to Reykjavik and hidden in the cellar of Kristjan's grandmother's house for several days - before being taken to the lava fields, where it was put in a shallow grave and burned.


By the summer of 1976 four suspects had been in solitary confinement for half a year, inside the cramped cells of Sidumuli prison.
Kristjan and Saevar had admitted to killing Geirfinnur, along with a mysterious "foreigner" they kept mentioning. They had been joined in custody by Erla, who was being treated as an accessory to Geirfinnur's murder.
Gisli Gudjonsson, who was a young detective at the time, noticed that despite the confessions, there was a growing irritation among the officers on the case who wanted hard evidence.
"The police officers were really frustrated that they were not getting anywhere, and that these people were not co-operating," he says.
"They were being awkward, you know. They were basically not doing what they should be doing, opening up, helping them to find the bodies and help them to incriminate themselves more."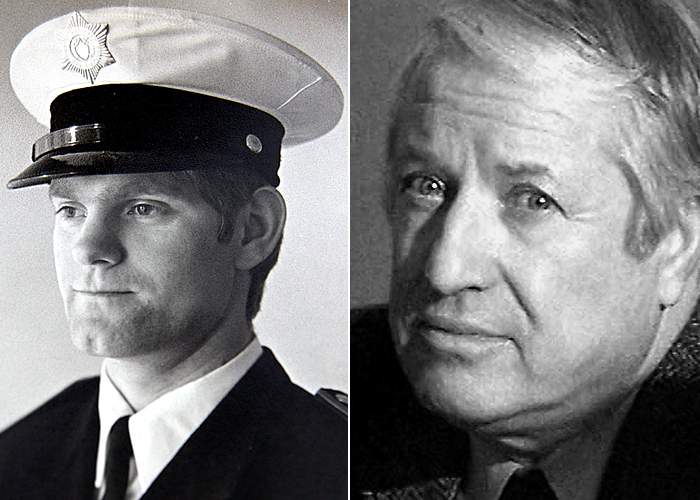 In August 1976 the Icelandic government brought in a "supercop" from Germany, Karl Schutz.
He had taken on and broken the Baader-Meinhof gang, a 1970s urban guerrilla group, so surely he could sort out straightforward killings?
He set up a task force of 10 officers, a third of the Icelandic detective squad. They began looking for the "foreigner" who Saevar and Kristjan had implicated in the killing. Could he have led the group on the night of Geirfinnur's murder?
Their search brought them to Gudjon Skarphedinsson, a 32-year-old former teacher.
With his dark hair and swarthy looks he had always stood out, and it was this that earned him the "Foreigner" nickname which would implicate him.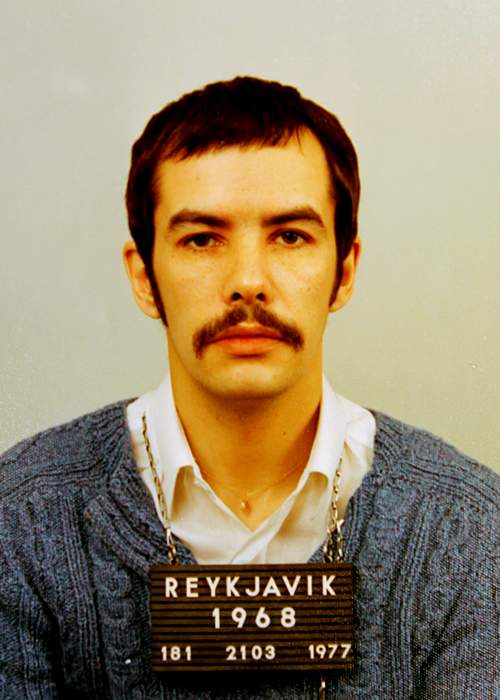 Gudjon had embraced the 1970s with an easy-going attitude to sex and drugs.
So much so that he let Saevar, a former pupil of his, smuggle drugs into Iceland using his car.
The police believed Saevar had called on him again to drive to Keflavik to meet and kill Geirfinnur.


Gudjon wasn't like the other suspects.
He liked and respected the police and really wanted to solve the case, to help the nation. He recalls the police telling him: "I was the only one who knew all about it and could tell the truth about it. I was the one."
He wanted to help but, for whatever reason his memory was fuzzy.
He couldn't remember what he was doing in November 1974 or indeed for much of that year.
Four decades on, Gudjon says Karl Schutz, the German detective leading the inquiry, wasn't deterred by this.
"The main thing with a good questioner like Karl Schutz is he was both a priest and a psychologist.
"You should confess because you will feel better afterwards. There's a burden taken off your shoulder if you confess. Tell us the truth and you will feel better forever. And God will look upon you with a blessing.
"It was his philosophy and he got very far with it."
Karl Schutz was convinced Gudjon and the other five suspects in custody were guilty.
Now he had to get them to give detailed, consistent confessions of exactly what had happened.

The confessions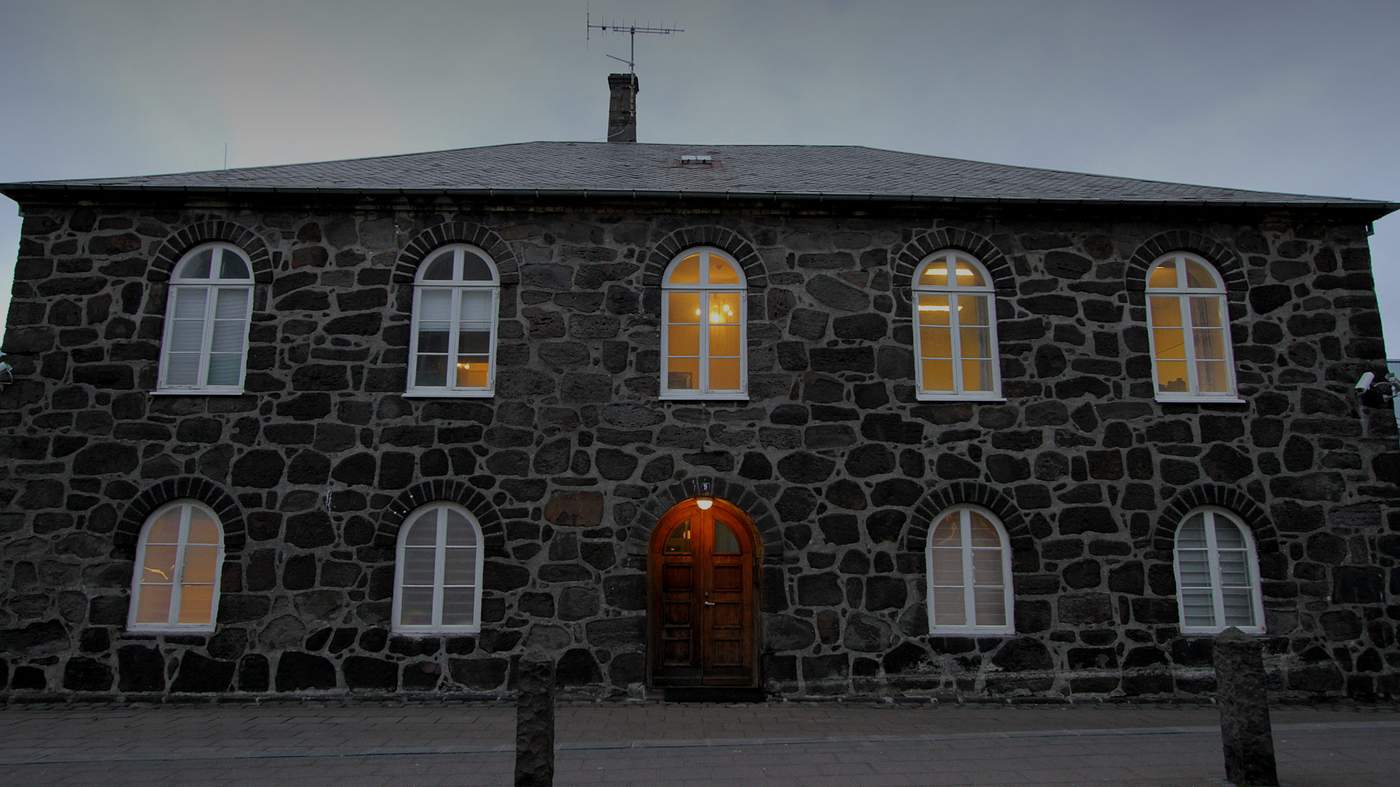 The interrogation room above Reykjavik old prison is stark white, with bars on the window, a desk and a few chairs.
For four months it was the only room Erla Bolladottir saw, apart from her cramped isolation cell.
Now, 40 years on, the feisty girl is a grandmother in her late 50s, in black clothes and with fashionably cut blonde hair. It is hard to believe she is one of Iceland's most notorious criminals.
Revisiting the scene of her interrogations, she walks into the room slowly, certain it is the same chunky wooden desk where the German detective Karl Schutz sat across from her.
Over her time in custody she had told him she knew something about the Geirfinnur case. He presented her with the final piece of the jigsaw, what they had done with Geirfinnur's body.
Schutz was convinced it had been put in Erla's Land Rover, taken to the red lava fields, where a grave had been dug.
The body had then been burned while Erla stood by and watched it being done.


"Schutz leaned over [the] desk and told me: 'If you sign [the] report you have a chance of being released,'" she recalls.
"I lost control at one point. Ashtrays and coffee cups and books and I threw everything and went berserk until they held me."
After this outburst she capitulated.
She signed her confession, telling how she had disposed of the body.
When she was arrested she had been suffering from post-natal depression and was desperate to get back to her child who was, by now, a toddler.
After months in solitary confinement this timid girl decided saying yes was easier than holding out.
So where was the body?



To try to find the body, Erla was taken out to the lava fields, sometimes on her own and sometimes with Saevar.
"We would all be walking across all these rocks and asked: 'Could it have been here?' and I was just going: 'Well, maybe, I don't know,'" she recalls.
This happened far more with the other suspects.
Over a two-year period they were taken out on at least 60 separate occasions to look for the two victims.
Gudjon actually looked forward to the chance to see the outside world.
He remembers driving in the country with the detective, "looking for poor Geirfinnur, where he could be, which came to nothing... but they were nice drives".
It wasn't just the graves' location Gudjon was struggling with. He was trying to piece together where he was when Geirfinnur was killed.
He was given drugs by the prison doctor to help him sleep and relax, and it marked a change in his attitude.
On 8 December 1976 he was the last to confess to the killing of Geirfinnur Einarsson. He recalls: "I was asked: 'Were you in the yard of Keflavik that particular night?' And I said yes I was. That's my confession."
All six had now confessed to their involvement in the two murders.
After an investigation which had lasted more than a year, there was however no physical evidence, and the suspects' memories were hazy.
Yet they had all told police and signed statements that, yes, they had either killed Geirfinnur and Gudmundur or helped dispose of their bodies.


With the last of the confessions, things moved quickly.
On 2 February 1977 the minister of justice said "the nation's nightmare" was over. Karl Schutz announced that killers of Geirfinnur and Gudmundur had been found.
Karl Schutz told a press conference the crimes had been committed by a small group of petty criminals "who used every opportunity they could to get their hands on money".
"It is beyond a reasonable doubt as we criminal experts like to put it, that it's safe to assume it's an open and shut case," he told reporters.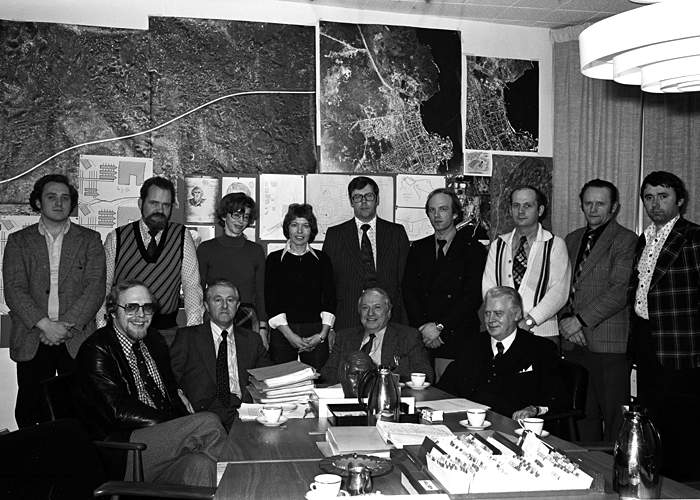 Schutz hadn't been quite so confident a few weeks earlier when he thought the case had been thrown into jeopardy.
The culprit was the young detective Gisli Gudjonsson, who had by now left the police and was training to become a forensic psychologist.
As part of his research, on New Year's Eve 1976, he had conducted a lie detector test on Gudjon Skarphedinsson.
When he found out, Karl Schutz was furious, and wrote to the minister of justice, Gisli says.
"[He] demanded that I was to disclose all the material from that particular assessment - even though it was confidential - and I had to disclose it to him."
But after this, something strange happened to Gudjon.
Just as, after receiving medication he confessed to the murders, following the lie detector test he started to question whether he had actually been involved.
Maybe, he started thinking, he was innocent after all.
Several of the suspects now began trying to retract their confessions saying they had been pressured into signing statements they knew weren't true.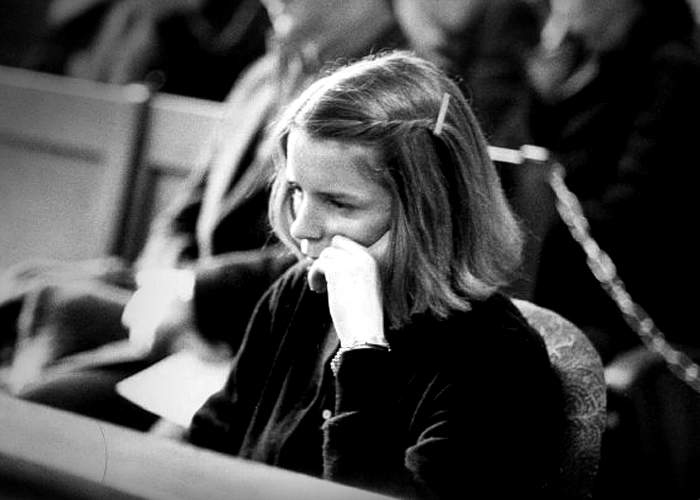 Investigators dismissed these claims, as did the court - sometimes because the attempted retractions had come too late or, as in Saevar's case, because the head investigator told the court "I know better".
In December 1977, two years after the first arrests, the court delivered its verdict.
Saevar Ciesielski was given the harshest sentence - life for the two murders. The five other suspects were given sentences ranging from 12 years for Gudjon, to three for Erla.

Memory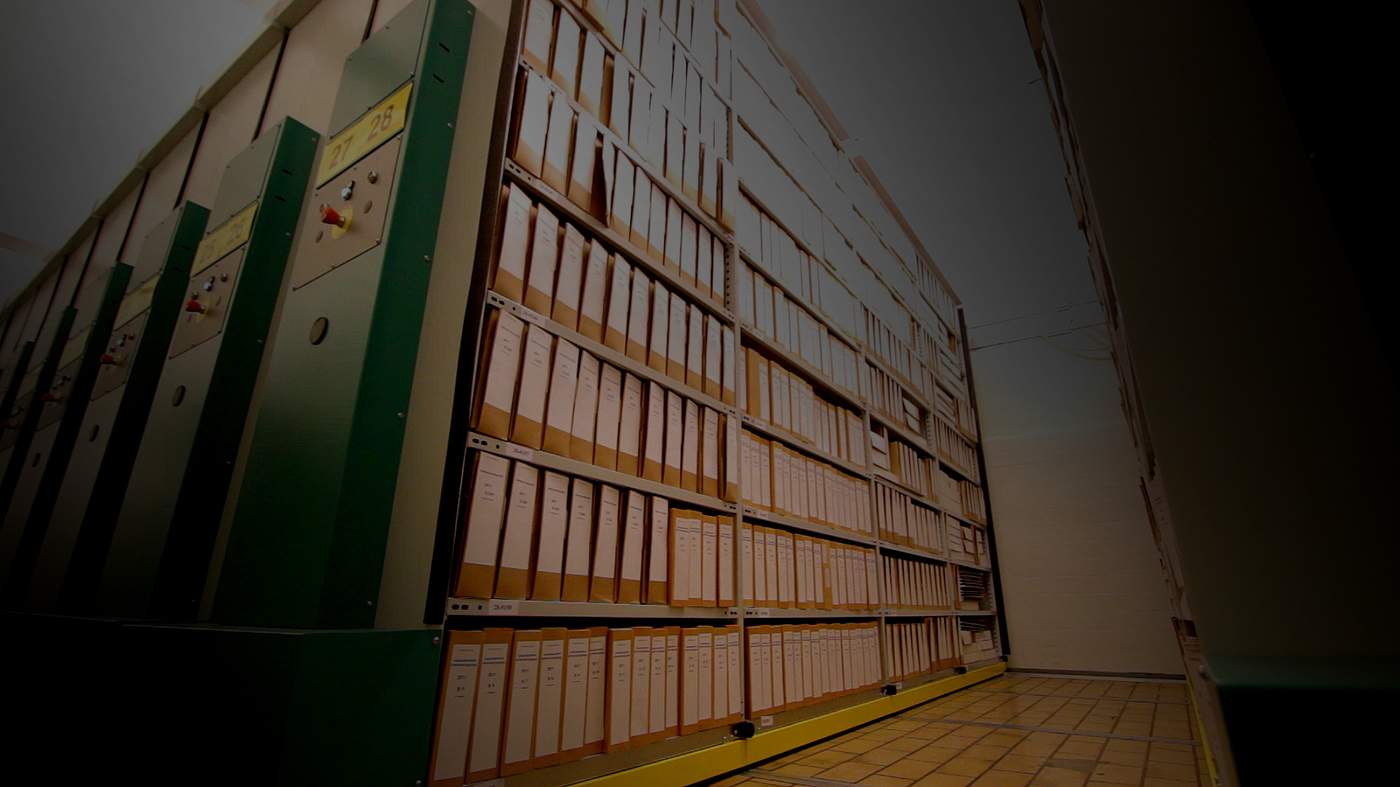 It's an unremarkable brown folder, the plastic a little faded, the kind you keep essays in or scribbled notes.
Inside is a diary Gudjon Skarphedinsson kept for the 14 months he was held on remand.
After his release in 1981 he became a Lutheran minister. For the past 15 years he has been based in the tiny hamlet of Stadurstudur, a parish of 60 farmers, 150km from Reykjavik.
The red-roofed church is the only major structure in a vast plain that stretches between the ocean and the slate black mountains still streaked with snow. It is a beautiful wilderness but also a place to hide.
The diary sits unopened on the dining table as the light fades. It has been hidden away, unread for decades. He eyes it warily.
"I don't like to read it. Very soon it reminds me of something I don't want to remember or want to think about."
Gudjon's normal wry humour disappears.
"It has some desperation and moments of collapse. As far as I remember."


With some gentle prodding he opens the folder and begins to read some of the entries.
"8 December 1976: I admitted to killing Geirfinnur and gave a statement about the trip to Keflavik. Now hopefully the man's body can be discovered in the next few days and Icelandic society can take a deep breath and relax."
Reading his own words for the first time in almost 40 years is, he says, "rather scary". Flicking through the pages with his 70-year-old fingers, he says of the person who wrote the words: "It wasn't me. This is not me."
Who was it then?
"Some other guy. I wanted to keep track on what was going on for myself. I thought I would lose my mind if I did not," he says.
When Gudjon began the diary after his arrest in November 1976, he confidently stated: "I know nothing about his case."
In the following weeks as his solitary confinement started to take hold, he expressed his frustration at being unable to remember, asking God to help him.
By December, after he had confessed, he wrote: "I can't remember anything and I'm losing my mind."
And, by January 1977 he was "involved in some unbelievable web of lies".
"There is something really wrong about this case. Particularly the fact that I can't remember anything."
If he could not remember why would he confess?


Gisli Gudjonsson, the former Icelandic detective has read the diary and believes he knows the answer.
Now a leading forensic psychologist he has worked on many of the major miscarriages of justice in UK - such as the Birmingham Six and Guildford Four.
He is one of the world's leading experts on false memory syndrome and says Gudjon's diary is one of the clearest examples of it he has come across.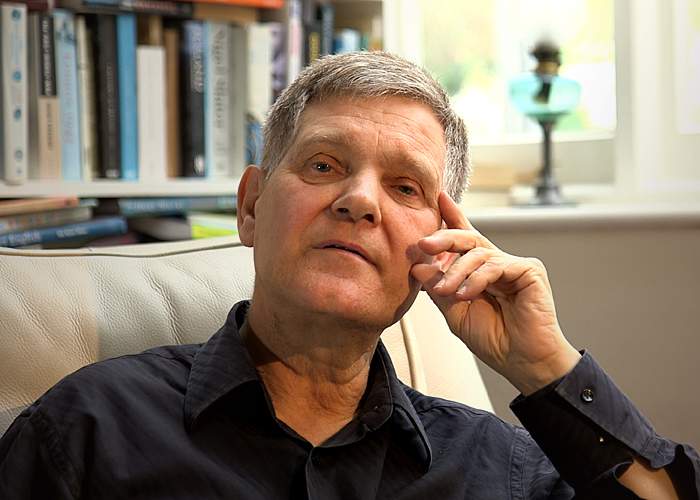 "It tells you about memory distrust, it tells you how an intelligent individual - highly intelligent, educated person who knows he is innocent at the beginning - gradually began to think that he is wrong and that he had been involved in a murder of which he has absolutely no memory."
Memory distrust syndrome is a relatively new concept in forensic psychology, and has only begun to be studied extensively in the past 30 years.
Gisli Gudjonsson is one of its pioneers and his research has shown how it can lead to suspects making false confessions about crimes they didn't commit.
The triggers for it are isolation, persuasive police interrogations where they may confront suspects with false evidence, and high emotional intensity where the police highlight the futility of continual denials.
It's a controversial concept, particularly among some police officers who see it as a way-out for criminals. That's why Gudjon's diary is so important as it shows the slow process of someone beginning to distrust their memory.
The diary's existence only emerged in 2011 when the Icelandic government set up a special committee to investigate the way the police handed the case. The inquiry spoke to the surviving people convicted of the killings, as well as relatives, lawyers and police.


But one of the six, Albert Skaftason, who had admitted helping dispose of one of the bodies, would only speak to Gisli.
Although he had only been sentenced to a year in prison he was still too nervous to talk to the authorities. When they eventually spoke, Gisli realised why Albert had been reluctant.
"The sad thing is after almost 40 years, Albert Klahn doesn't know what happened. He doesn't know whether he is guilty or innocent.
"Can you imagine? After 40 years, you're living in the dread that perhaps you were involved and you can't remember anything."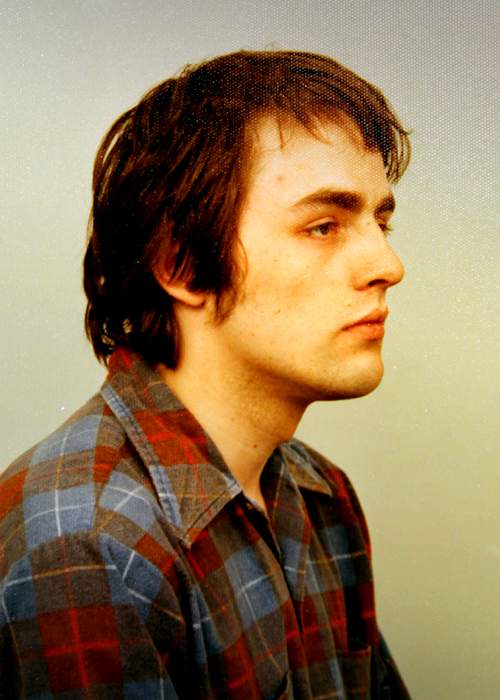 Gisli Gudjonsson has concluded that five of the suspects had evidence of memory distrust.
It hadn't just been through interrogation that the police planted seeds of doubt in the suspects' minds. There were rumours about something else - a remarkable set of photos from the investigation, kept in the national archives, based in a former dairy in central Reykjavik.
These images may help to explain the mystery of why no-one can remember what actually happened.


Pressing a red button on the huge mechanical shelves makes them slide back, and reveal a fat cardboard manila folder of police photos from the Geirfinnur investigation taken in 1976.
The first few are negatives of the harbour but then an astounding image appears.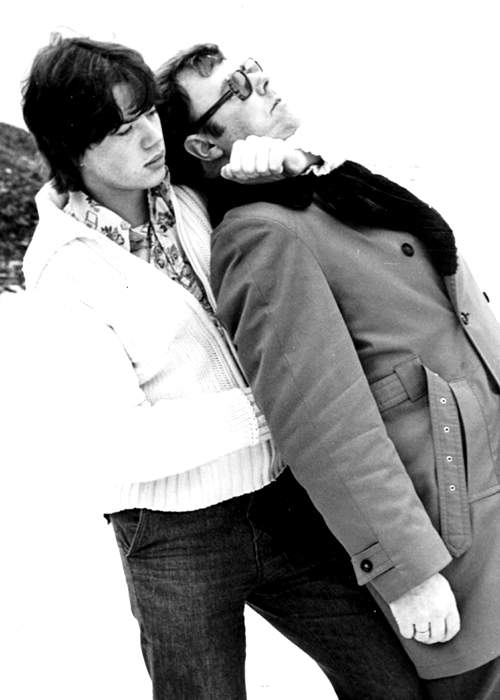 It's an A5 black and white photo of one of the suspects, Kristjan Vidarsson, pretending to strangle a middle-aged policeman who is playing the part of Geirfinnur.
Crime reconstructions are common but getting the suspected killers to re-enact an offence they can't remember shows how desperate the police had become in their struggle to find any evidence.


There are other macabre photos - a misshapen dummy lying in the snow, and Kristjan standing nearby.
Whatever they had gone through, the suspects had become compliant, willing to participate in scenes which would be used against them.
Gisli Gudjonsson says it is a dangerous strategy.
"Being taken to a crime scene, re-enacting something that you are alleged to have done without any really clear knowledge of what took place contaminates the entire case.
"So once you have enacted something, it then becomes more of a reality for the individual."
Albert and Gudjon fitted a certain profile - compliant people who wanted to please the police. But that wasn't the case for the others - particularly Erla, Kristjan and Tryggvi.
How could the police get them to distrust their memories and confess to crimes they couldn't remember taking part in?
The answer appears to be part physical and part psychological, but stubbornly, still part mystery.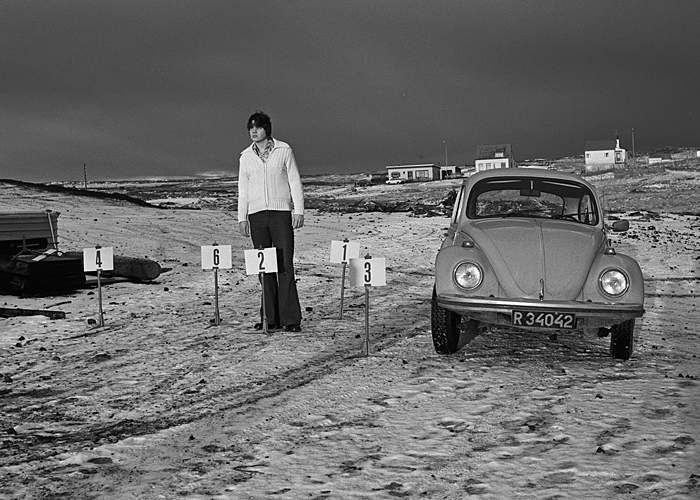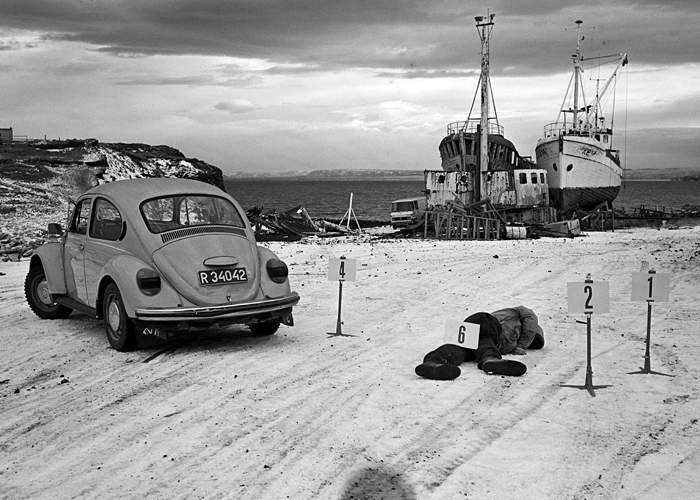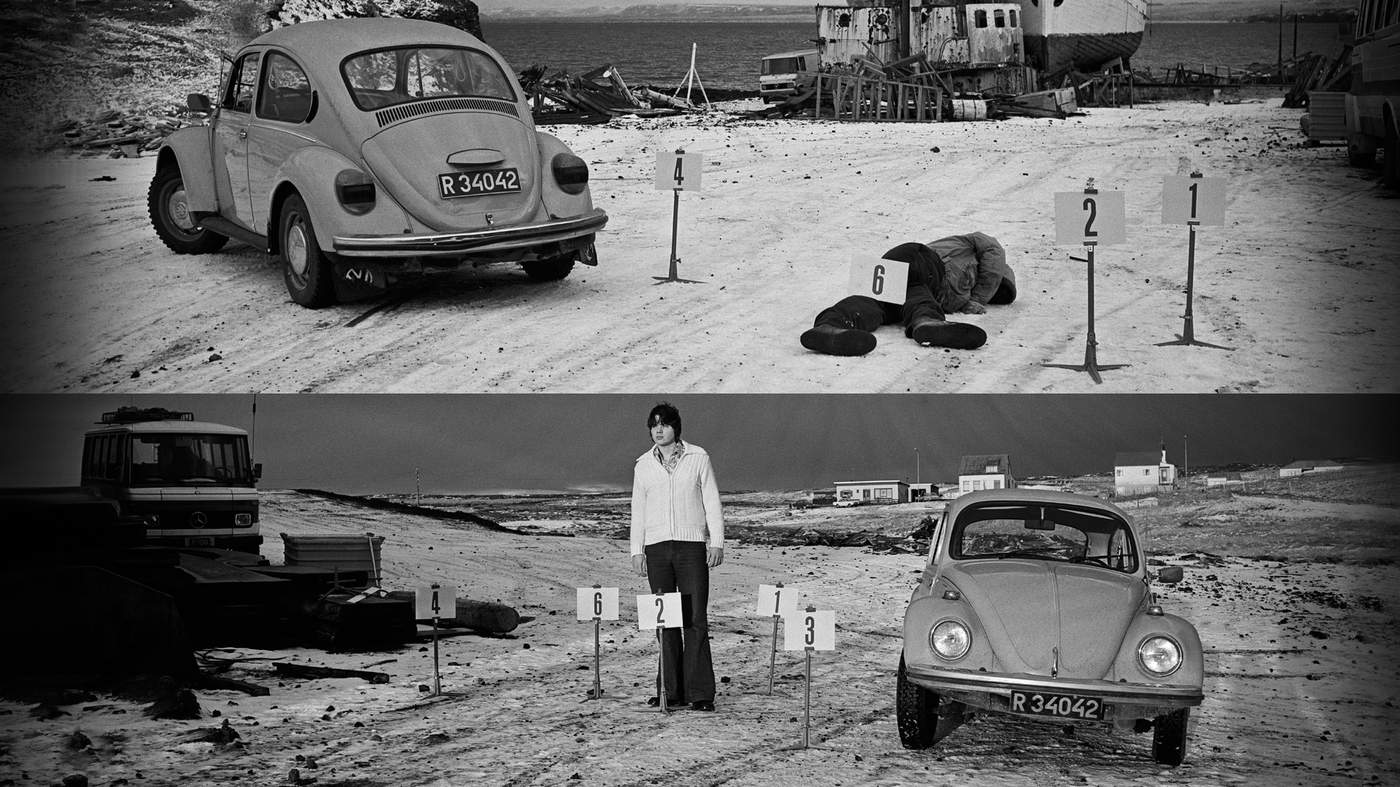 Questions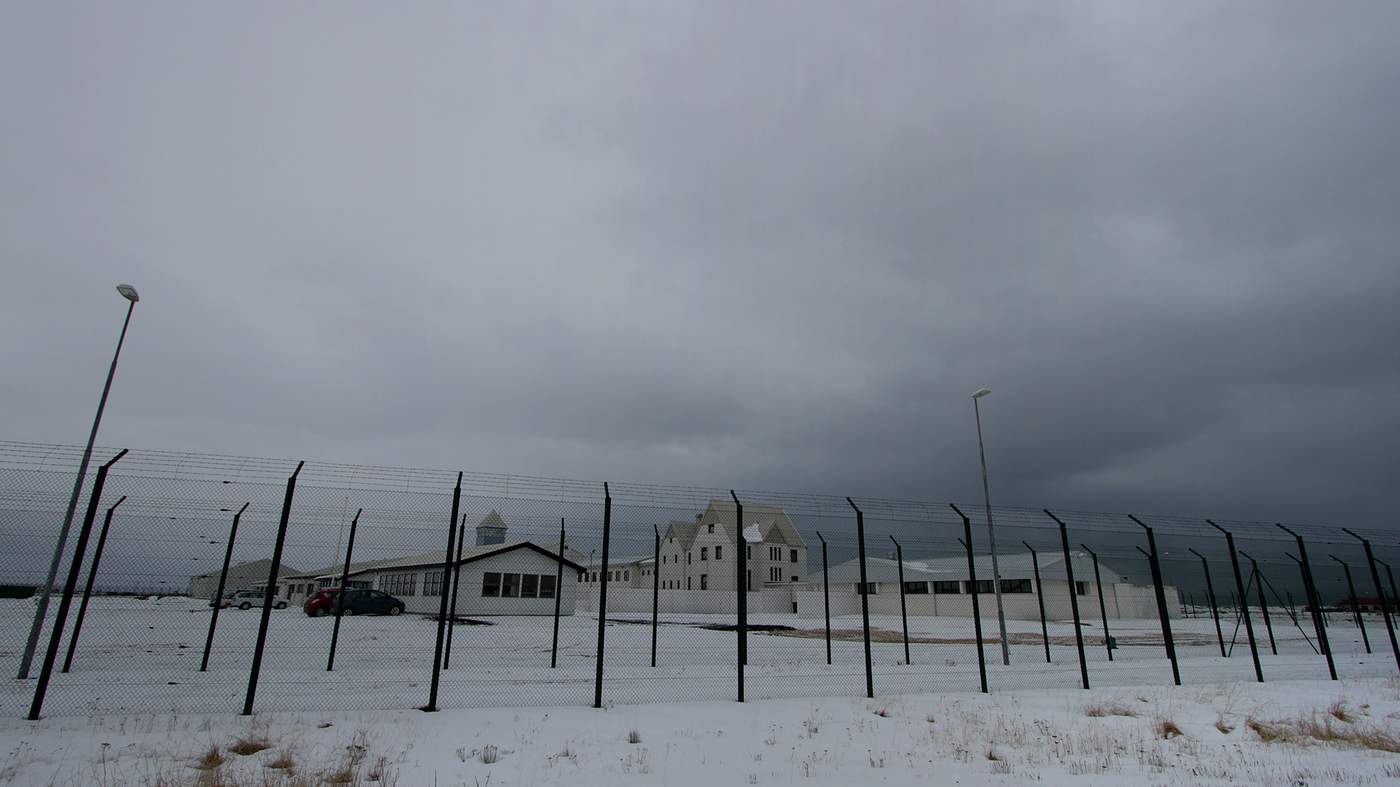 In 1970s Iceland, keeping prisoners in solitary confinement was a more acceptable practice - a way to break down their resistance.
It was known that the six suspects had spent a considerable time in isolation.
But when the committee set up by the government to investigate the case got hold of the prison custody logs, they revealed information which Gisli Gudjonsson says he simply could not believe.
"I've worked on miscarriages of justice in many different countries. I've testified in several countries - hundreds of cases I've done, big cases.
"I'd never come across any case where there had been such intense interrogation, so many interrogations and such lengthy solitary confinement. I mean I was absolutely shocked when I saw that."
Gudjon spent 14 months in solitary confinement, but even Erla was in isolation for 105 days, away from her young daughter.
During this time she was interviewed over 100 times and her lawyer was only present on three occasions. These interviews could go on throughout the day and into the night.
Prison officers were recruited too to befriend the inmates, to extract more information.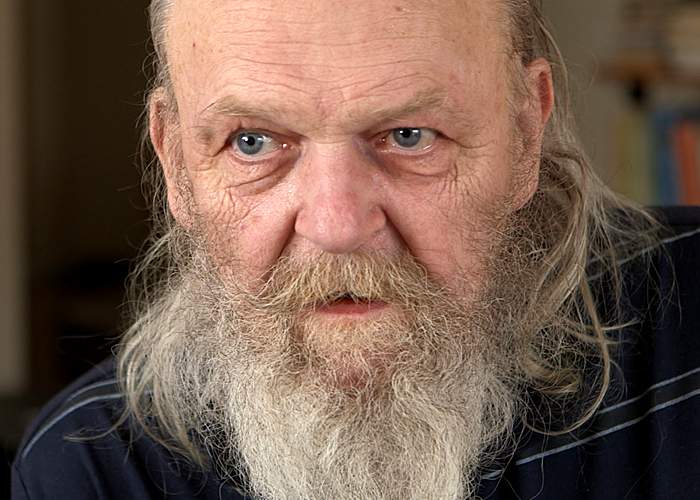 Hlynur Thor Magnusson was one of those hand-picked to do this. He now lives 300km from Reykjavik in the wilderness of the west fjord, in a retirement home in a tiny hamlet overlooking calm, crystal blue water.
He says Saevar was singled out as the ringleader and given special treatment.
"His head was put into a washing bucket of water and he was told if he didn't confess he would be drowned.
"Of course he wasn't drowned but this is, and was, torture of course."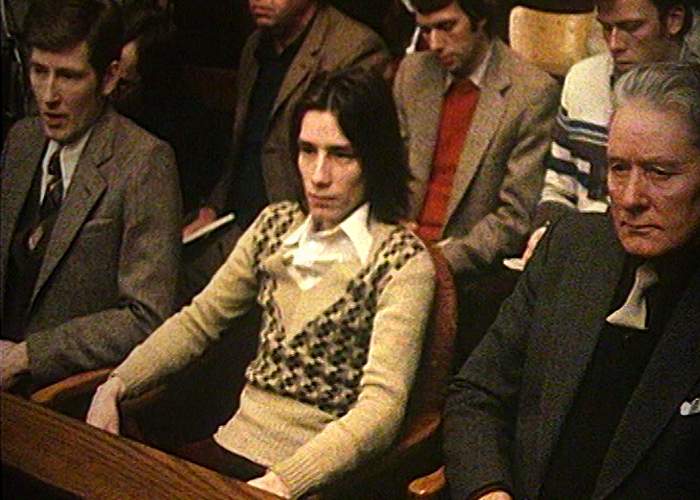 Then there was the mental torture - being deprived of everything, kept awake all night, not allowed to sleep.
Forty years on, this still haunts Hlynur who is ashamed of what went on inside the prison walls. "I think most people here believe we live in a civilised country, that we are a civilised nation. We want to trust justice but that failed."


Of all the suspects Tryggvi Leifsson spent the longest in solitary confinement, a total of 655 days.
During that time he kept detailed diaries, to cling on to reality, to remind himself he was innocent. When some of the others did this, the diaries were confiscated.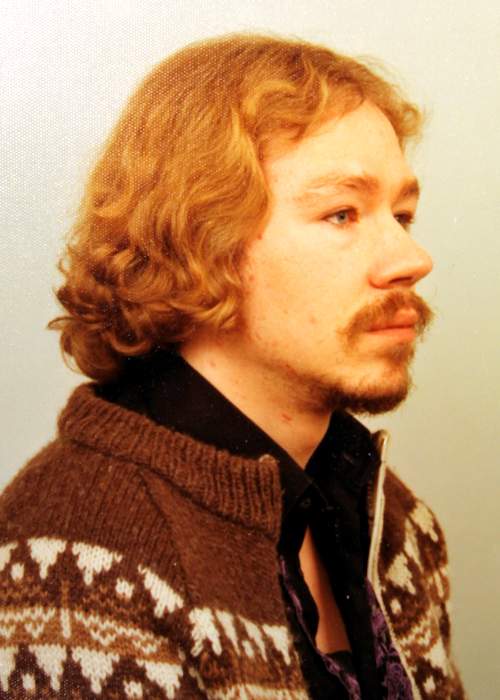 Tryggvi found an ally, a priest who believed in him and helped to smuggle the dozens of journals out of the prison, returning them when Tryggvi was released after serving eight years in jail. They lay in his basement in a box until one day they were discovered by Tryggvi's curious teenage daughter, Kristin.
"I started reading them," she says "I took two or three at a time up to my room, kept them under my mattress and I didn't tell anybody about them. I knew that I wasn't supposed to be reading them."
Now a parent herself, she holds the three books, with white, blue and green covers. On one her father has written: "This is a diary that an innocent man is keeping in here regarding a big case that he is wrongly accused for but the truth will always come out even if it is late."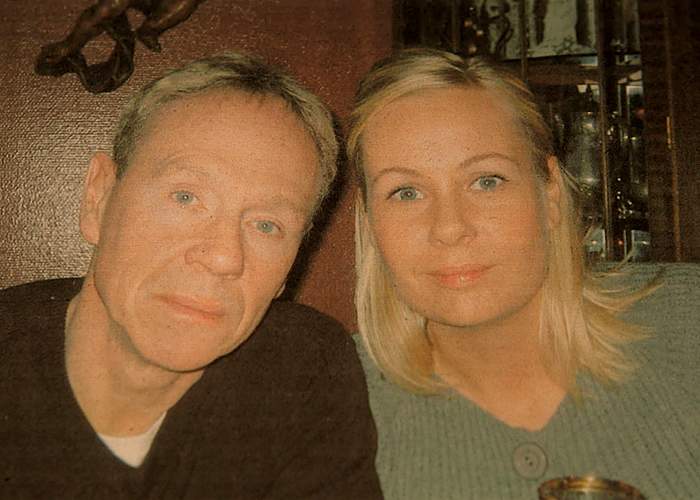 They record his daily routine and his growing frustration at his incarceration.
"They can't keep me here any longer, I can't wait to go to court so I can tell them what really happened. I confessed to this just to make everything stop and get out of here and see my friends, see my family."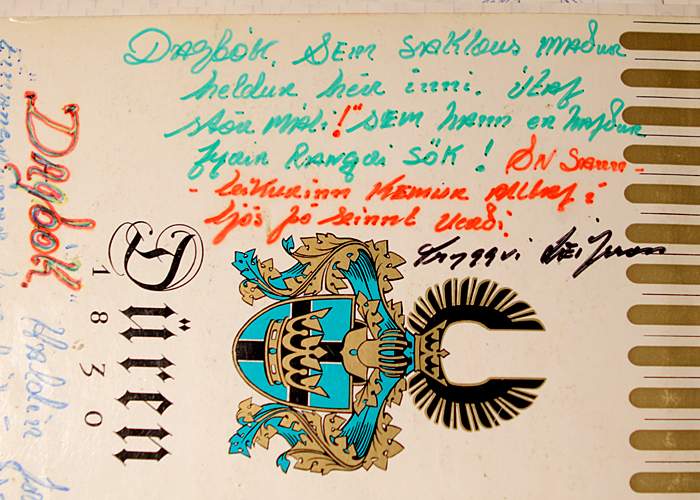 They also detail the drugs that he was given on virtually a daily basis, including diazepam and mogadon, to help him sleep and calm him down. They can also cause amnesia.
Kristin says he tried to resist their administration: "He is saying 'I'm done with this and I'm not going to take them' and other days he's saying 'It's better if I take them and don't make a fuss about it. And it's better to be completely numb here.'"
One day, years later, Tryggvi destroyed the diaries in an attempt to forget the past. But three remained, hidden under Kristin's bed. She kept hold of them, not telling a soul, even her mother.
In 2009, a few days before Tryggvi's death, Kristin told him she had found his diaries.
"The first thing he asked was, 'Did you read all of them?' And I told him yes I did. I think he was just happy that I did," she says smiling fondly remembering the father she deeply loved.
When she asked what she should do with the three she had kept, he said she would know when the time was right.


That time came two years later in 2011 when an Icelandic journalist turned up at her mother's house, trying to research the case.
Something made Kristin think she could trust her and she showed her the diaries. The journalist could hardly believe what she was reading. She wanted to get them to a forensic psychologist for his expert opinion but Kristin wasn't letting them out of her sight.
So, carrying them herself, two days later she found herself in the front room of Gisli Gudjonsson's house in south London.


Gisli holed up in his conservatory reading the diaries. When he emerged, many hours later, he was convinced the diaries changed everything.
"I formed the view that there was a real possibility that there were miscarriages of justice and the case needed to be reviewed," he says.
A week after Gisli expressed his thoughts on national television, the Icelandic government announced its committee into the police investigation. It looked like a remarkable coincidence.
The inquiry spent 18 months looking at all the available evidence, and its report last year produced a damning conclusion, that the confessions were unreliable and therefore false.
Having looked at the evidence of their confinement and interrogations Gisli has reached his own conclusion.
"These individuals had absolutely no knowledge of what happened. They were just trying to appease the police, they were trying to be co-operative because they knew if they were not co-operative they would be given more solitary confinement."


Redemption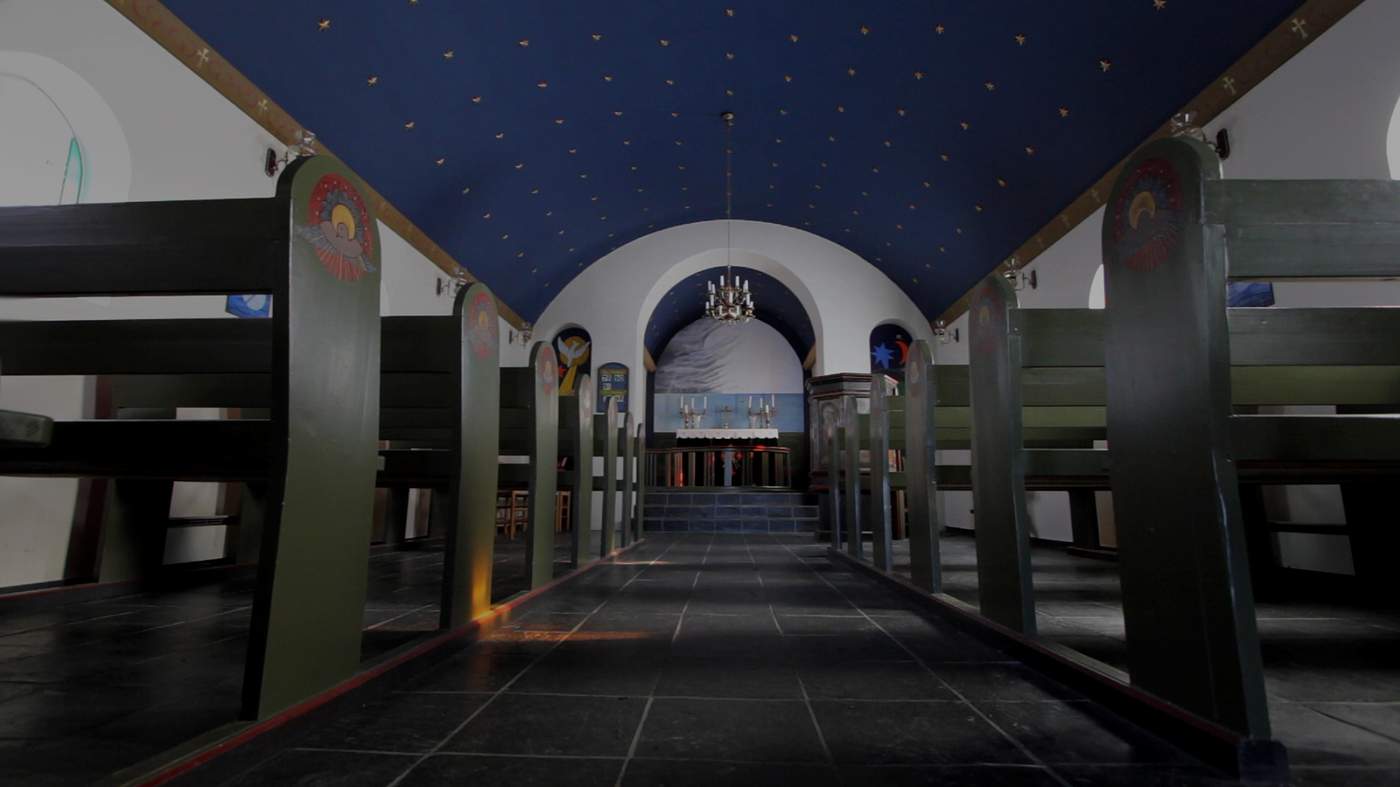 For the past year, the 486-page report of the investigation into the original police inquiry has been sitting on a desk somewhere inside the state prosecutor's office.
She has to decide whether the case should be referred to Iceland's supreme court so the convictions can be quashed.
The state prosecutor didn't want to speak to us, nor did the police officers who carried out the original investigation.
When Snorri Magnusson, now head of the Icelandic police union, first joined the force 30 years ago there were rumours about how the police had mistreated the Gudmundur and Geirfinnur suspects.
"I'm certain that this has put a huge stain on the reputation of the Icelandic police," he says, conceding that the officers involved should have been investigated and punished. But he says it's too late for that now:
"It's not possible to take a case like that, so old, put it into our time and say everything was wrong.
"Everything was wrong according to the standards we have today, but at the time the standards were different."
Erla no longer feels the need to see the officers involved punished. Over the years her anger has passed, she even feels some sympathy for them.
"In some ways these guys are decent people but incredibly misguided with [a] dark agenda.
"But it doesn't mean I don't have moments where the ghosts get out of the room and I am totally pissed at all of them."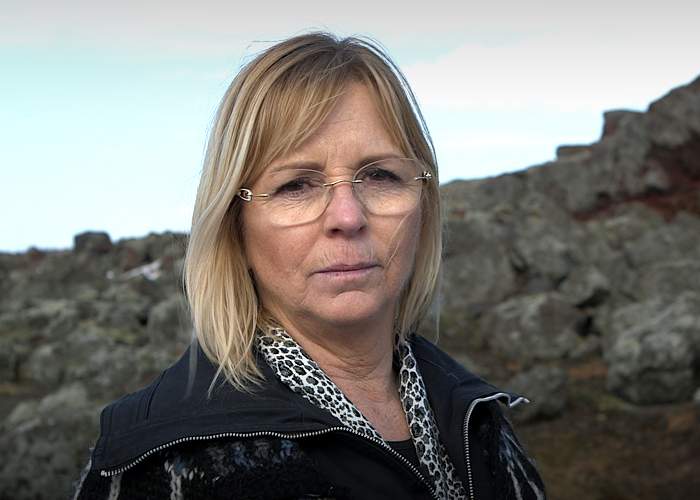 This isn't about retribution for the convicted or for their families still tainted and hurting at the injustice. It's far bigger than that, Ogmundur Jonasson tells me as he sips his double espresso in one of the sleek, glass meeting rooms in the Althingi, Iceland's parliament building.
He set up the committee to investigate the police inquiry, when he was interior minister. He believes this isn't about individual failures but a collective one of a whole system and that has to be acknowledged by taking action.
"It is very important because it has to do with the credibility of the Icelandic legal and court system and I think there is no question that our conscience - our collective conscience - will not be at peace until the cases have been reopened and we see justice being done in these cases."
Erla is longing for peace, so that future generations, the sons and dottirs of her grandchildren will know she was innocent and didn't take part in a murder.
The case is, Erla says, "like a body that keeps rising out of the grave". She talks of a festering sore that is eating away at the justice system.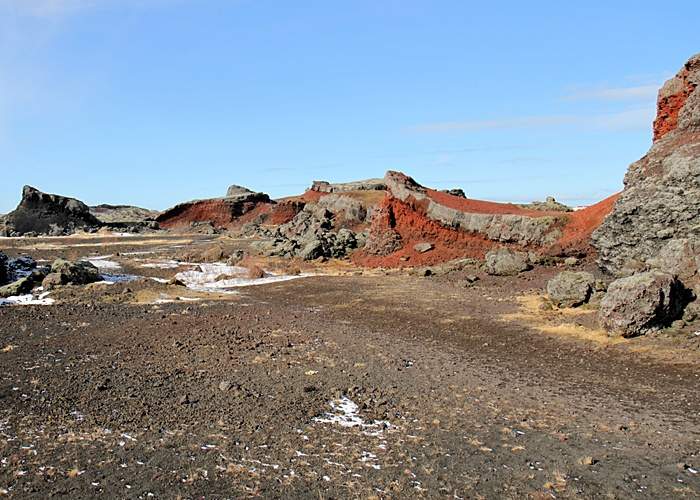 Out on the red lava fields, where the police searched in vain for Geirfinnur, on a bright sunlit day I pass on a message from Gisli Gudjonsson, now celebrated in Iceland as the man whose intervention could finally see the convictions quashed.
He is, I tell her, now absolutely convinced of her innocence.
She pauses for a long time, dabbing at her eyes as they well with tears. It's some comfort, but not enough she says.
"Living in this community with all the hatred towards us, the need for authorities to acknowledge what they did has only gotten stronger… my wellbeing is not dependent on this but it does matter a great deal to me."

The methods of the Icelandic police weren't unique.
They convinced themselves that a group of petty criminals on the fringes of society were a gang of hardened killers. But they didn't find the evidence to back up their hunch, they were left with just the confessions that were extracted after months of solitude and mental torture.
But this isn't just a tale of forced confessions or police brutality. It's still not known why the people who found themselves in the cells could not decide if they did or didn't commit the crimes.
The effects still linger.
Sitting on the sofa in Gudjon Skarphedinsson's house, as a carpet of stars fill the dark sky outside, he still blames himself for talking too much during his interrogations.
After 40 years, is there - anywhere in the recesses of his memory - any doubt that maybe he was, after all, a murderer?
He leans in and his eyes widen: "Yes, there is! There is sometimes! There is still this confusion... You think you have been driving somewhere in the dark. It's just a dream.
"And if you have been telling someone for a while where he has been, what he has done, tell him that other people were involved, in the end you can sway him to be in the same position as you want to have him.
"He does not have any more his memory or the power to say no all the time."



What happened to them?


Spent years trying to overturn his conviction. He moved to Copenhagen and ended up on the streets where he died in 2011 aged 56.


Remained in Iceland with her daughter. She trained as a language teacher and now teaches Icelandic to newly arrived migrants.


Married and had two children. He had a string of manual jobs. He now lives alone in Reykjavik and rarely talks about the case.


Became a decorator. He had three children, one of whom died in 2002. After developing cancer Tryggvi died in 2009 at the age of 58.


Settled down and has a stable family life. He works with disadvantaged children. He has never talked publicly about the case since his release.


Moved to Denmark, where he married and started a family. He trained as a Lutheran minister and returned to Iceland. He recently retired.