The extraordinary power of a lump of wood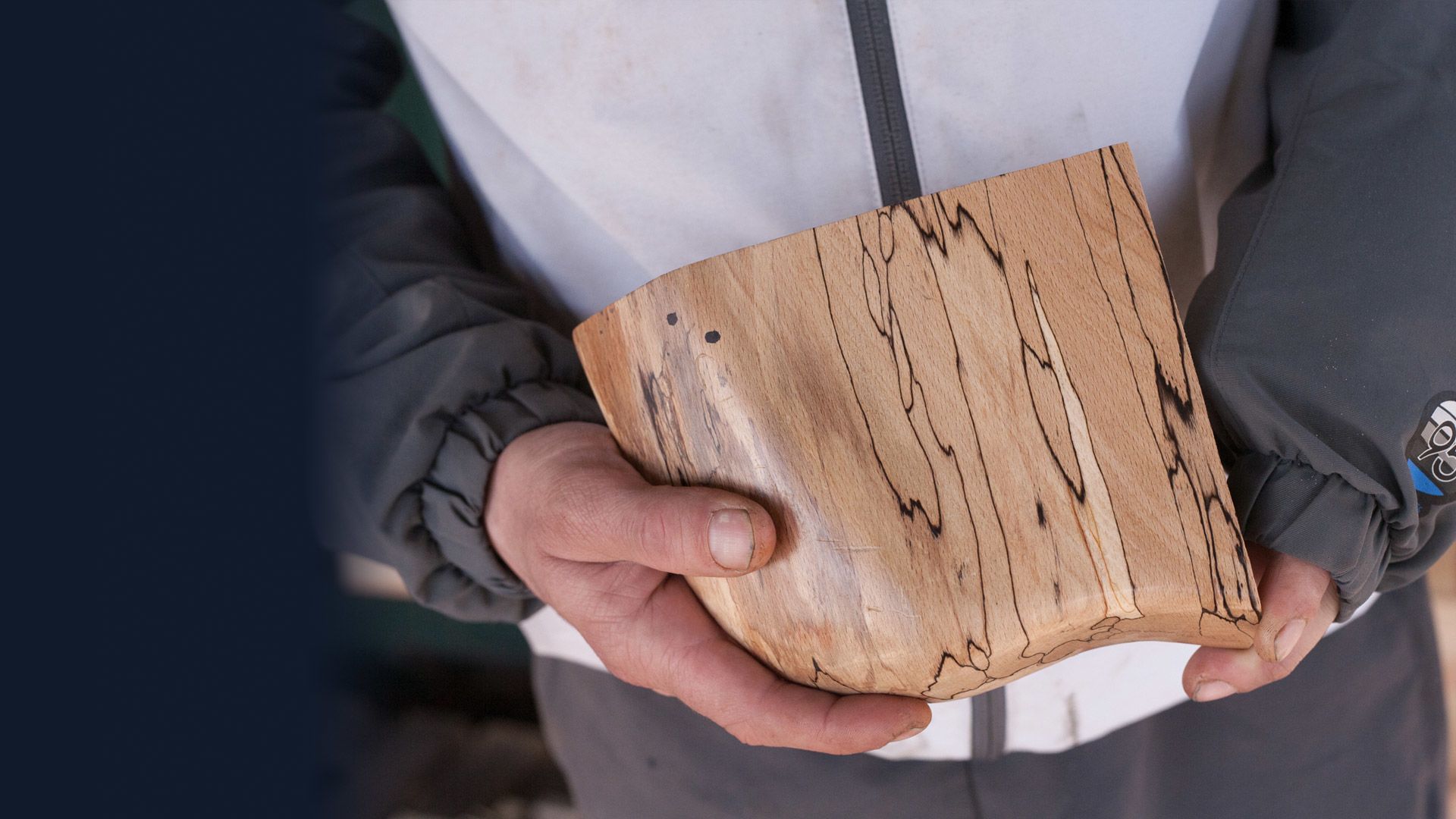 On a quiet dockland street in the Govan area of Glasgow, not far from the banks of the Clyde, a wooden boat is slowly being sanded smooth to the sounds of local radio.
The workshop is a space where people come to learn to work with wood, build boats and be part of a wider family - a clan even.  A Scottish flag is tied to a girder above the workbench of 36-year-old Rowan Mykytyn.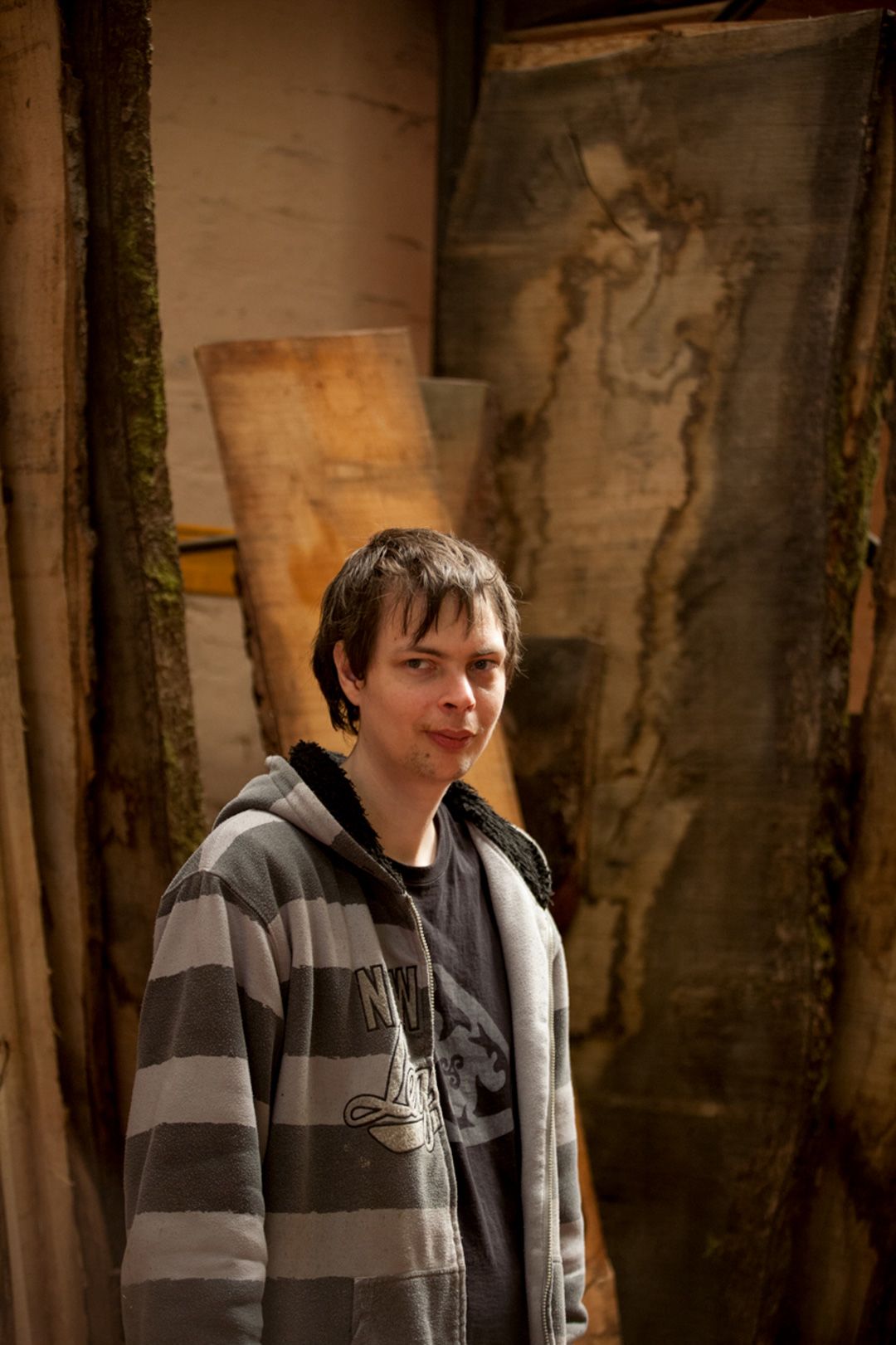 "Before I was doing this, I was long-term unemployed. I slept until late in the day - I didn't have any motivation. I was going for jobs via the job centre, but a lot of them were soul destroying, " he says.
"Here nobody judges me. I came as a volunteer, learning how to carve wood. I realised that I love hands-on work.
The workshop belongs to the GalGael Trust - the doors of which have opened for more than a thousand of the city's most marginalised residents.
"Coming here, you're almost forced to be part of a team, " says Rowan. "It's the working together that really helps me. I am a quiet person who doesn't usually talk too much - but I've really opened up."
The trust offers joinery courses to help counter addictions and other health problems. It tried to make sure people are able to see projects they are working on through to completion, giving them a sense of achievement. During my visit, Rowan helped finish a flat-bottomed boat that was launched later that week.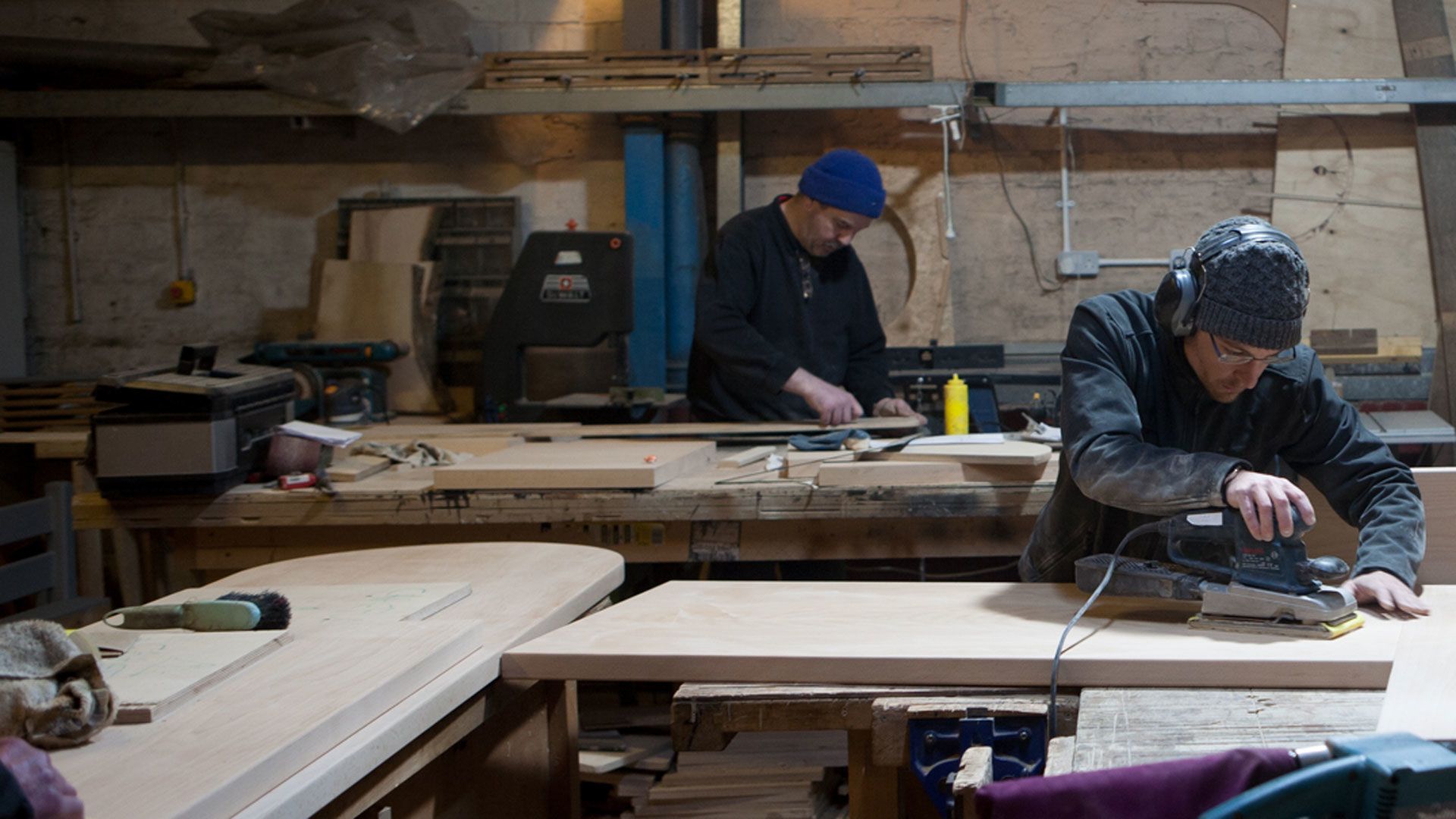 "I feel this place is a breath of fresh air, different to other places," he says.
"I used to get stressed when people used to expect things of me, putting me under pressure. Here there is freedom but within a strict programme. They encourage you rather than push you.
"All kinds of wood come through here. We get mainly donations, and so all the boats we make are a mixture of woods. I've never worked with rowan - the tree - but they laugh here that my name is in more than one way perfect for a rowing-boat builder."

The GalGael Trust was set up some 20 years ago by a local environmentalist, the late Colin Macleod, and his wife, Gehan.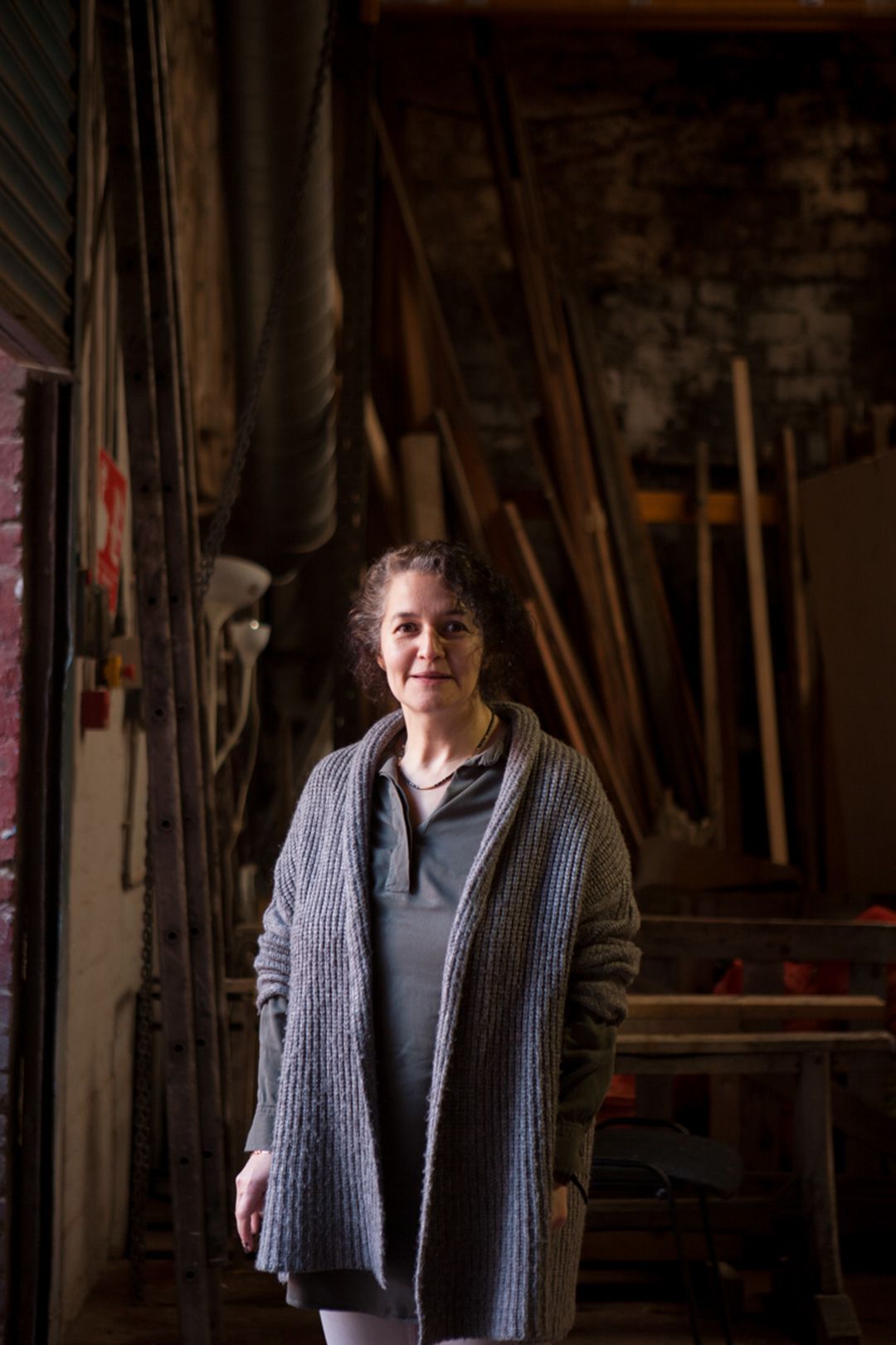 Gehan says the aim from the start - in one of the most deprived areas of Scotland - was not to set up a charity "but a working community of creative people".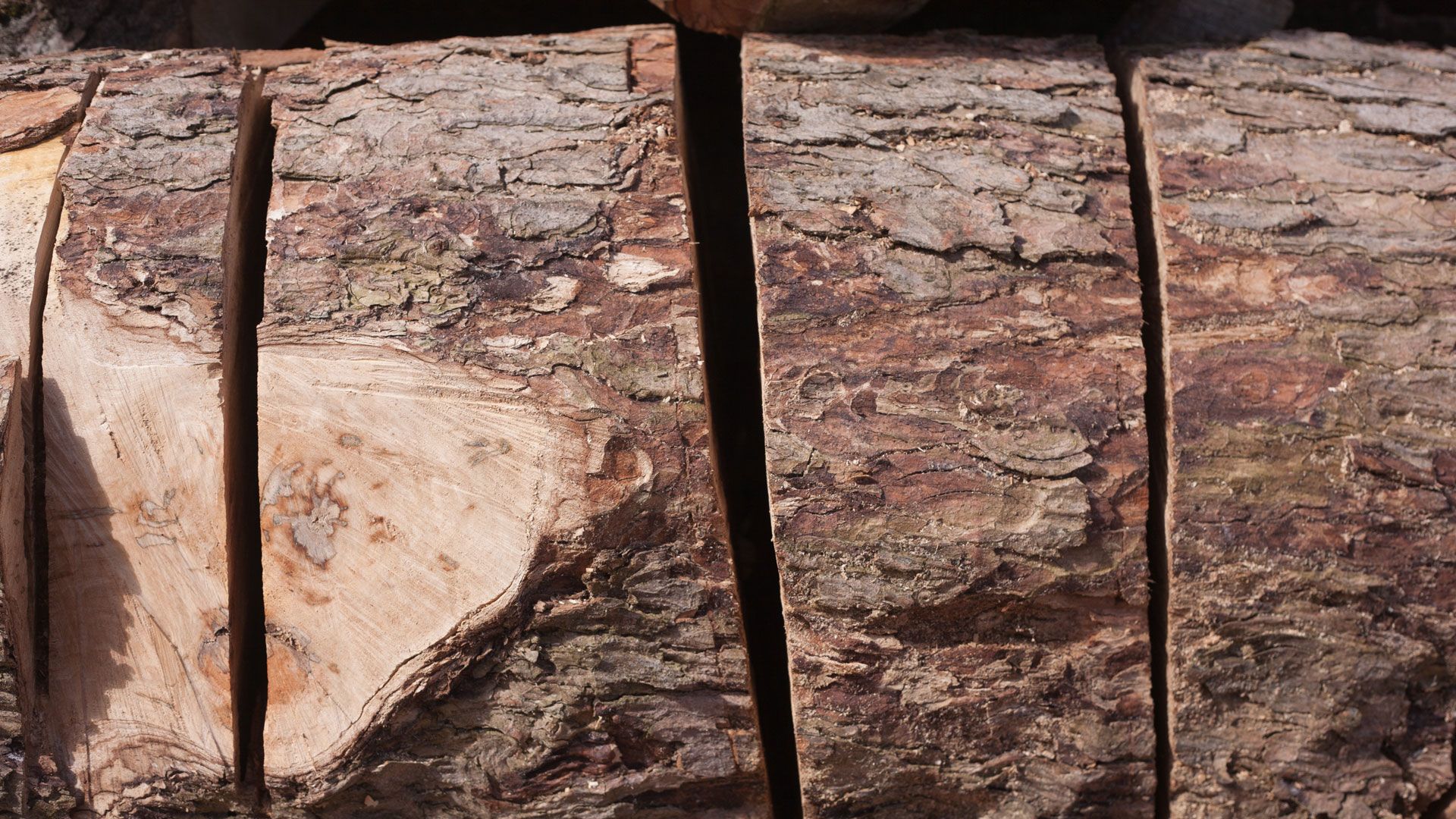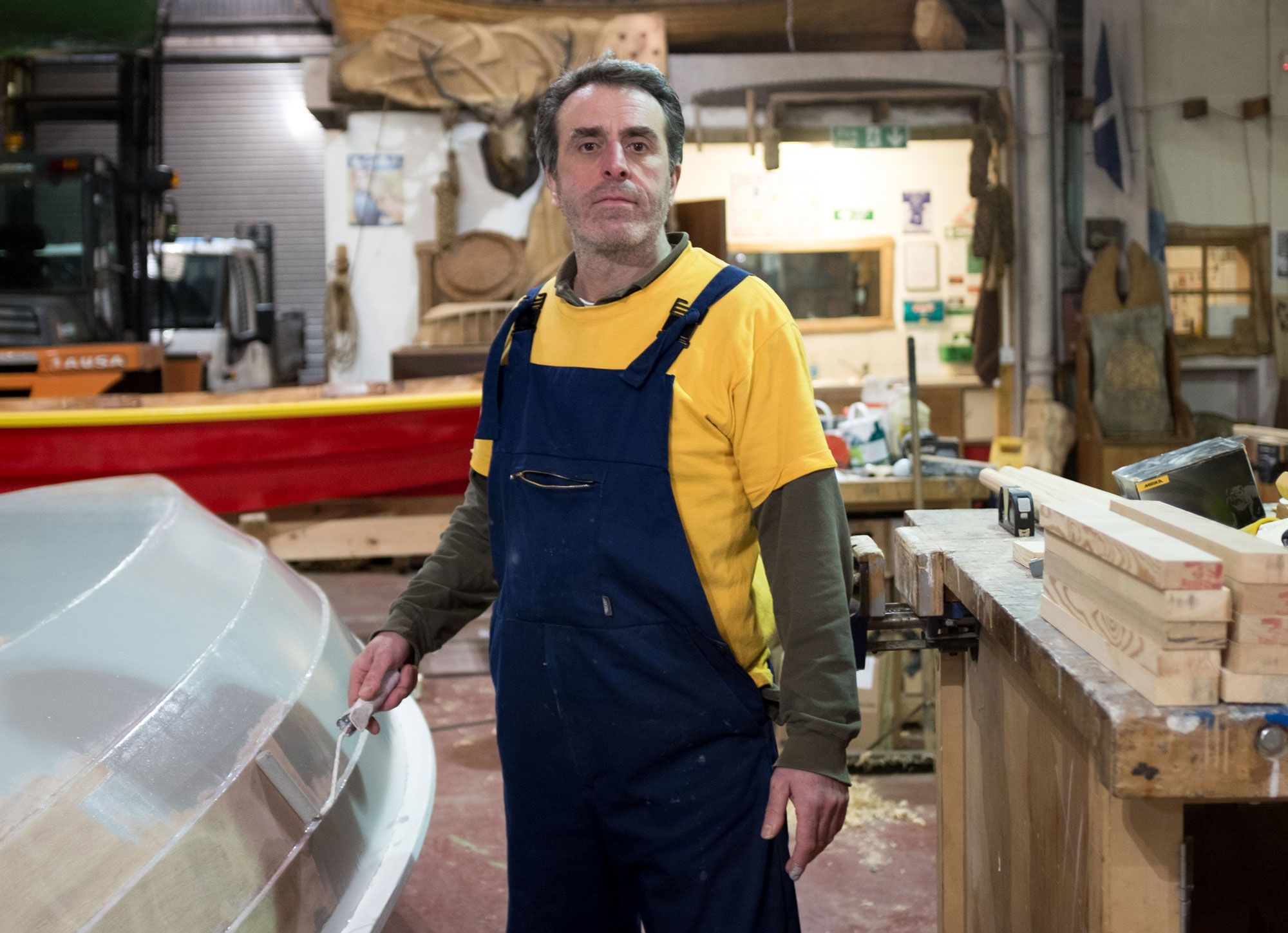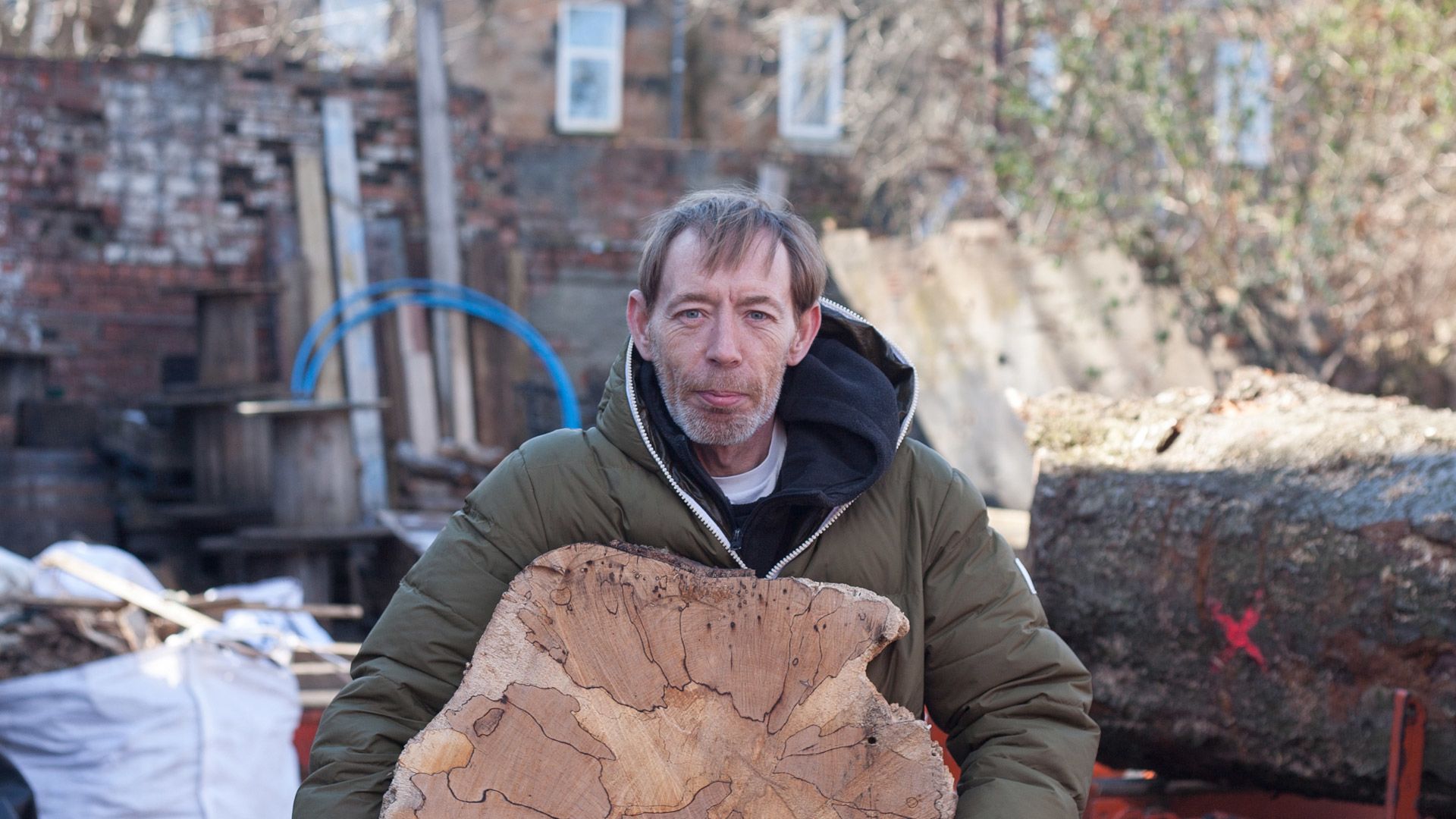 It's time for a tea-break in the workshop. Everyone sits together around a table. The chef makes soup and the kettle is boiled.
For many on the training programme, this will be their only proper hot meal of the day. Referrals to the trust come from addiction-support and mental health teams, and employment, probation and social services.

"Here we encourage an informal form of support. We aren't documenting everything like some of the services that work with our participants," says Dorothy Graham, a staff member at GalGael.
"We don't focus on the problems but on the positives. We see this as a more human form of support. People can express themselves freely without feeling they have to do this through a support worker. I know this as I used to work in those services."
On Thursday nights, against a backdrop of music and poetry, GalGael welcomes all-comers to the community for an open workshop. Staff give up their free time, a hot meal is prepared and visitors work at the benches.
The walls are lined with wooden objects made by those who've been through GalGael's doors. There are relief maps of Scotland in slices of sycamore, and salmon and deer carved into cherry.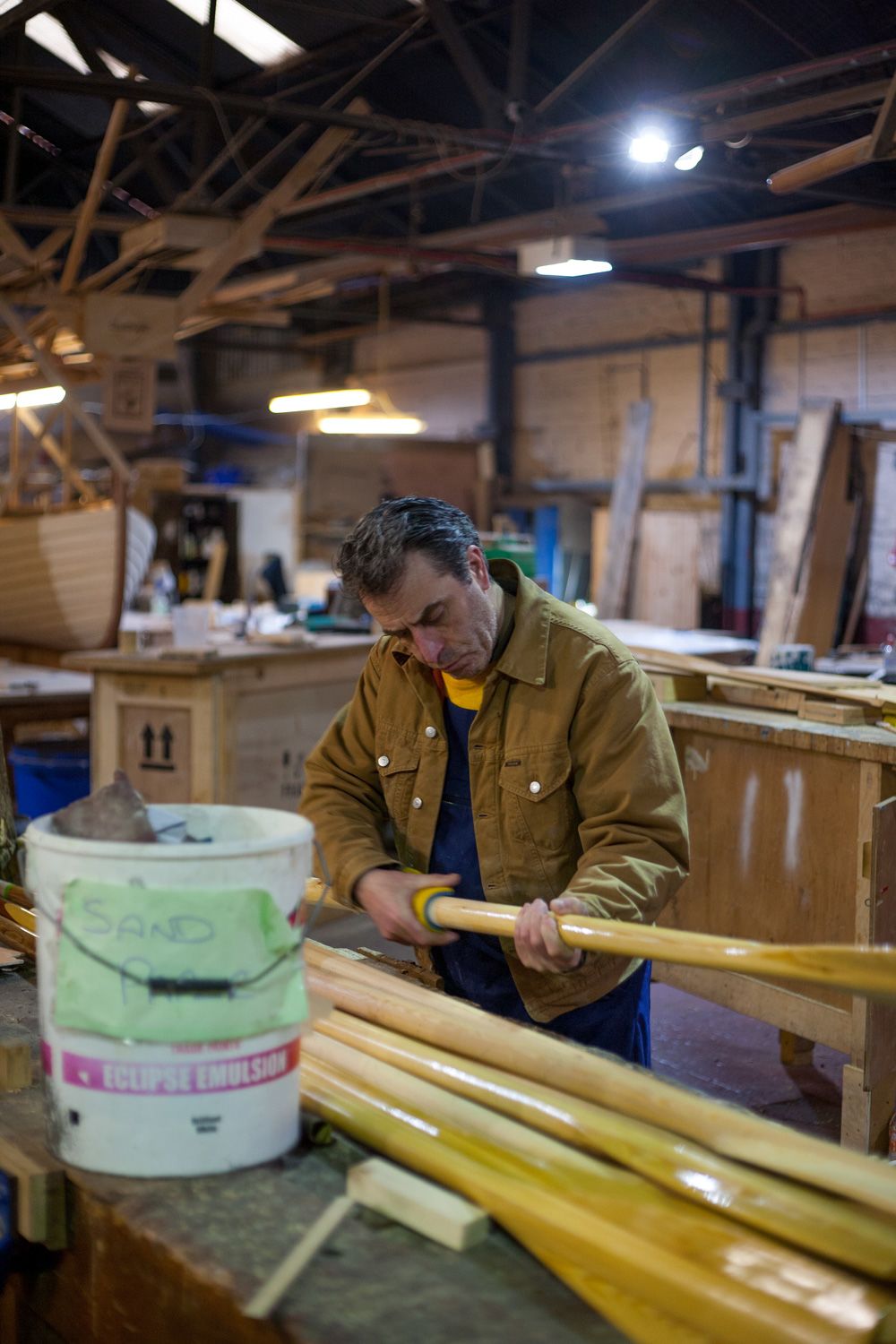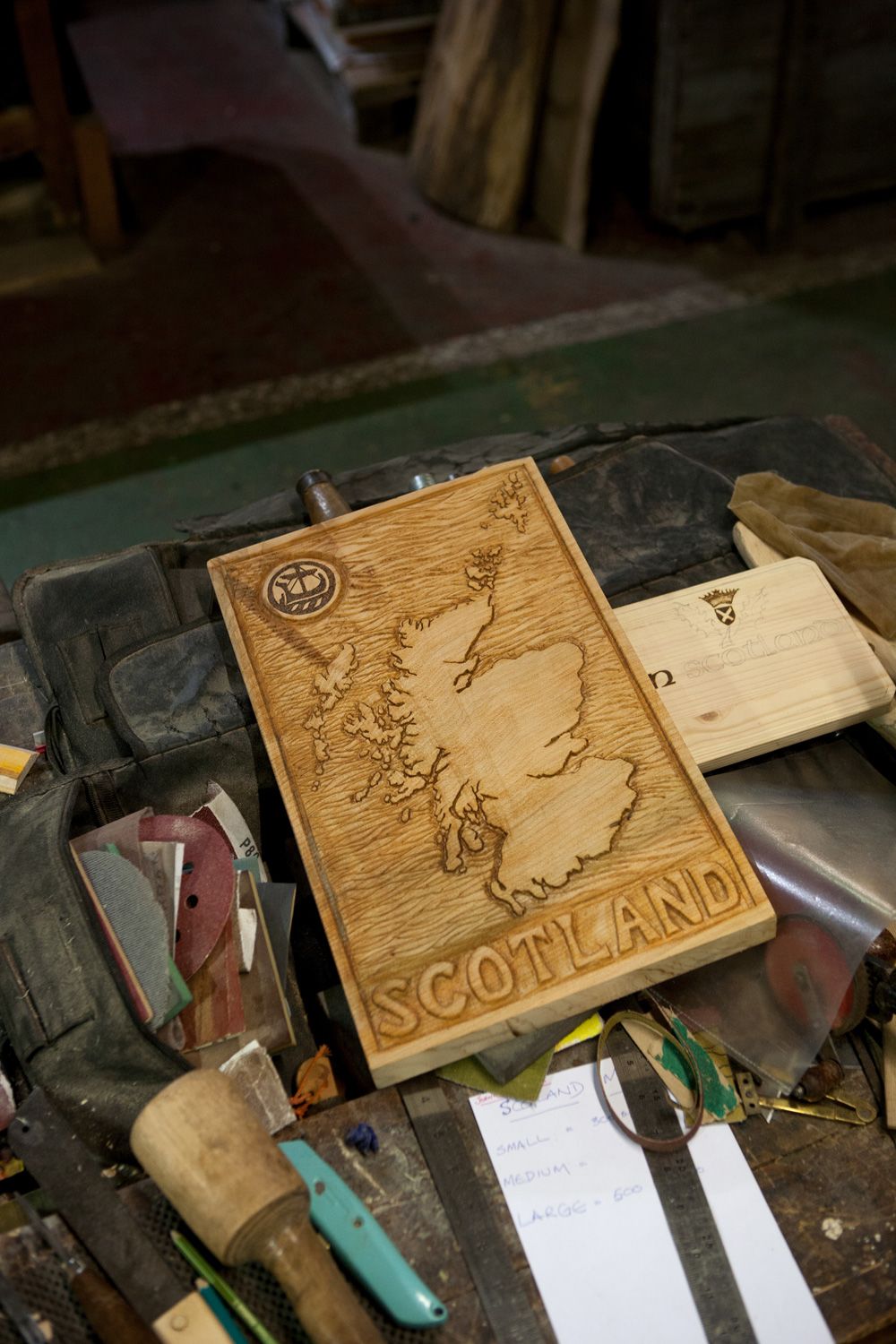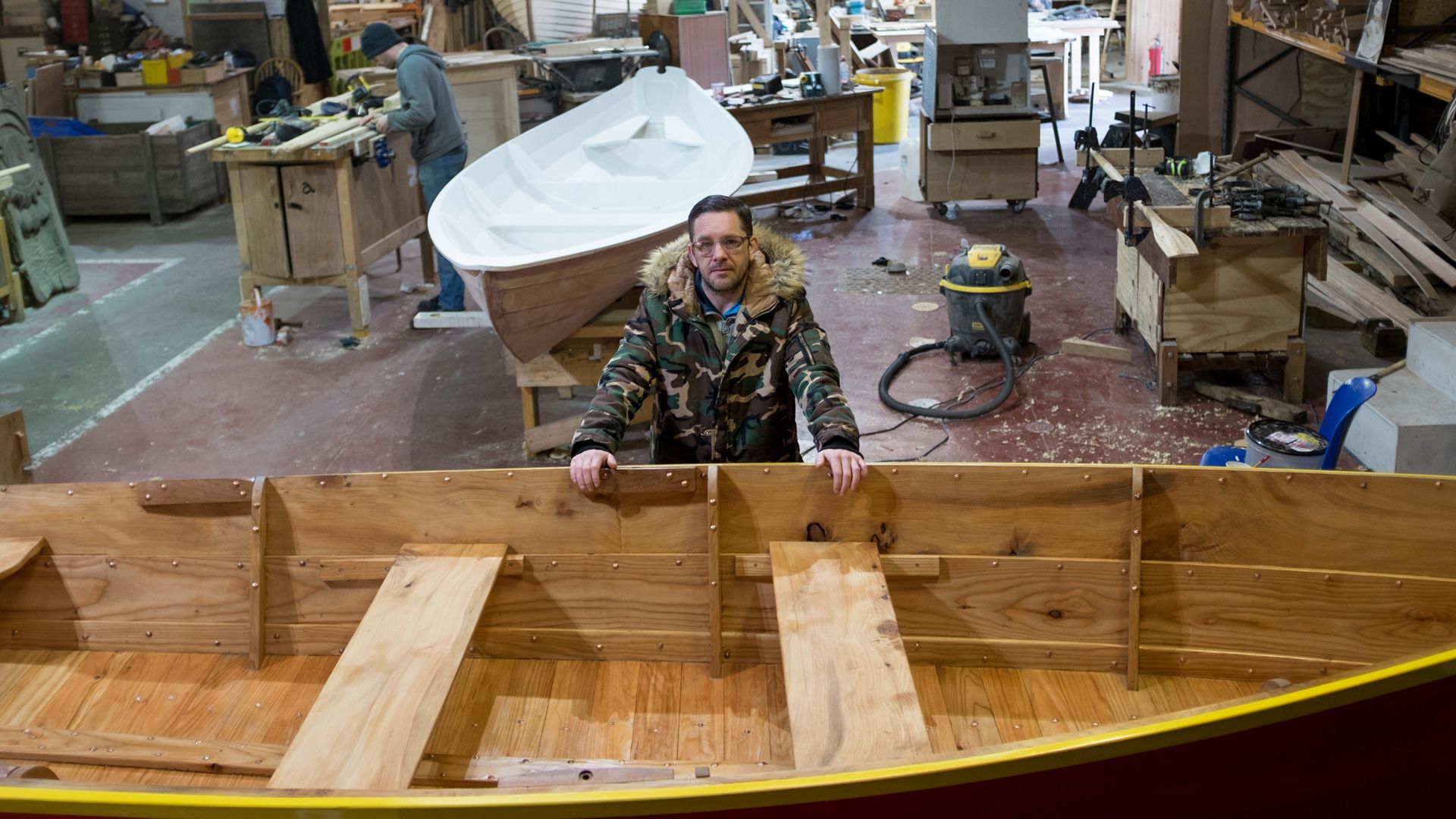 There's a real feeling of reconnection in this place - a reconnection to work, to people and to nature.
"I'm originally from Drumchapel. I'm 38. I was doing community service and my probation officer referred me here," says Joe Coughlan, who has been with GalGael since August 2017.
"I just took to it. I started a six-week training programme and from that I just kept coming here. I'm here most days. I have learnt so much here. I completed the [wooden] joints here in two days, while it was taking others longer. I realised I was good at this. I'm making stuff non-stop.
"I made a couple of boxes and then sold them in the GalGael shop. People choosing my work over others gave me strength."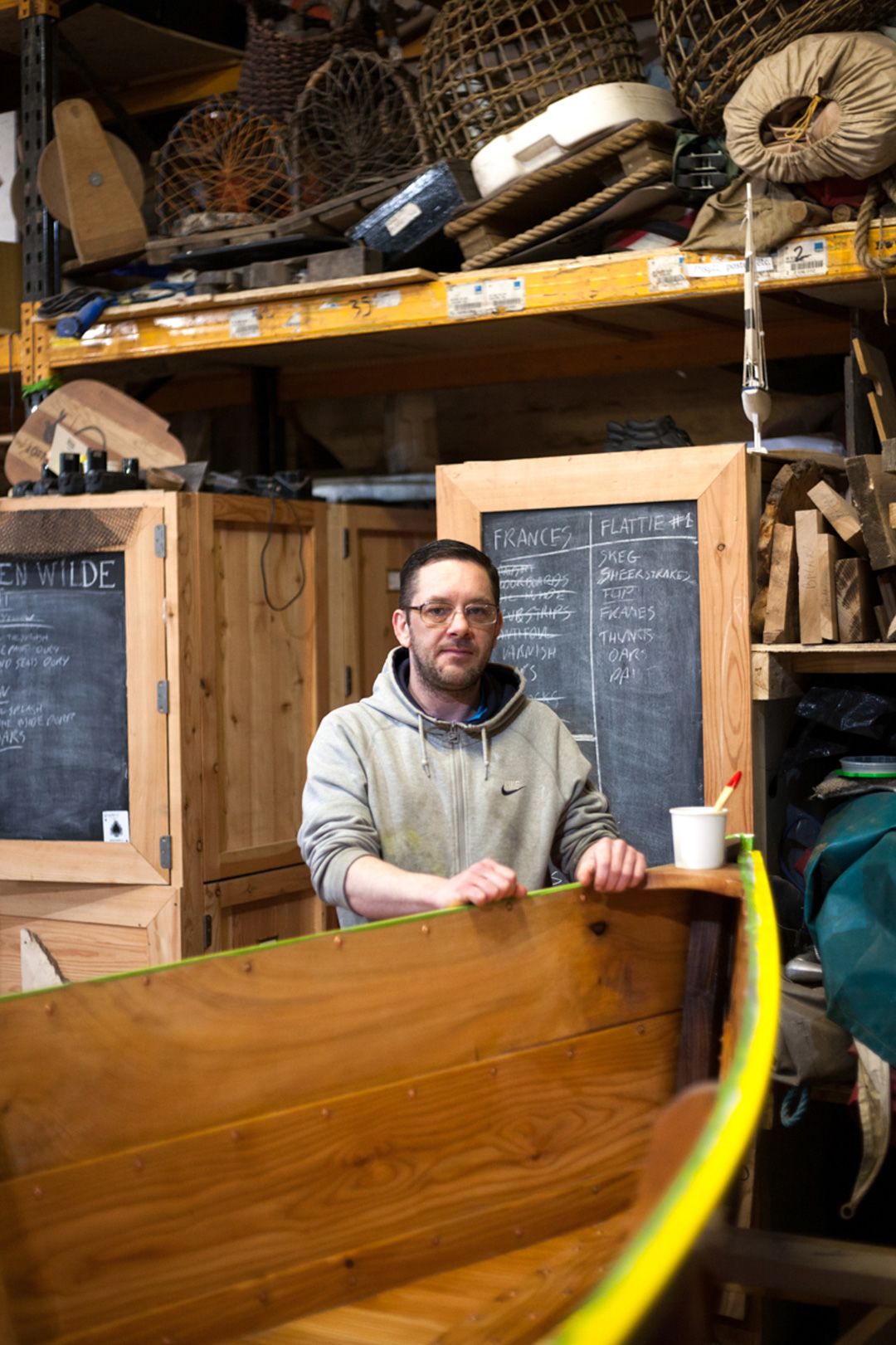 "About two-and-a-half years ago, I lost a family member and this led to me going into depression. I was on the sick. I'd been in and out of jail a couple of times. I decided I needed to get out of the house and find work. It was a bit hard with my record and jobs are scarce - but here they took me in.
"I'm trying to look for a job that involves working with wood. The trust has been helping me.

"I've been working on some items at home - some carvings of my own in white oak, spalted beech [beech that has undergone distinct coloration due to fungi] and purpleheart wood. It feels great to make something. I made a lamp from a laburnum branch. I love that lamp, it has brass fittings and has been varnished. When I see it in the corner of my room it feels great.
"Stone is cold but wood is warm. My favourite is purpleheart, a tropical hardwood. Of the Scottish-sourced wood, I like larch as it's good for building boats."
"Where I grew up, I was out a lot in the woods and in the fields. I've always loved it but then I found myself in the city.
"Coming here and working with wood has taken me back to the connection I had with nature in my youth. I know this as I love the smell of wood. I am always smelling the wood to identify it.
"People think I'm crazy, they say: 'It's just wood,' but I love it."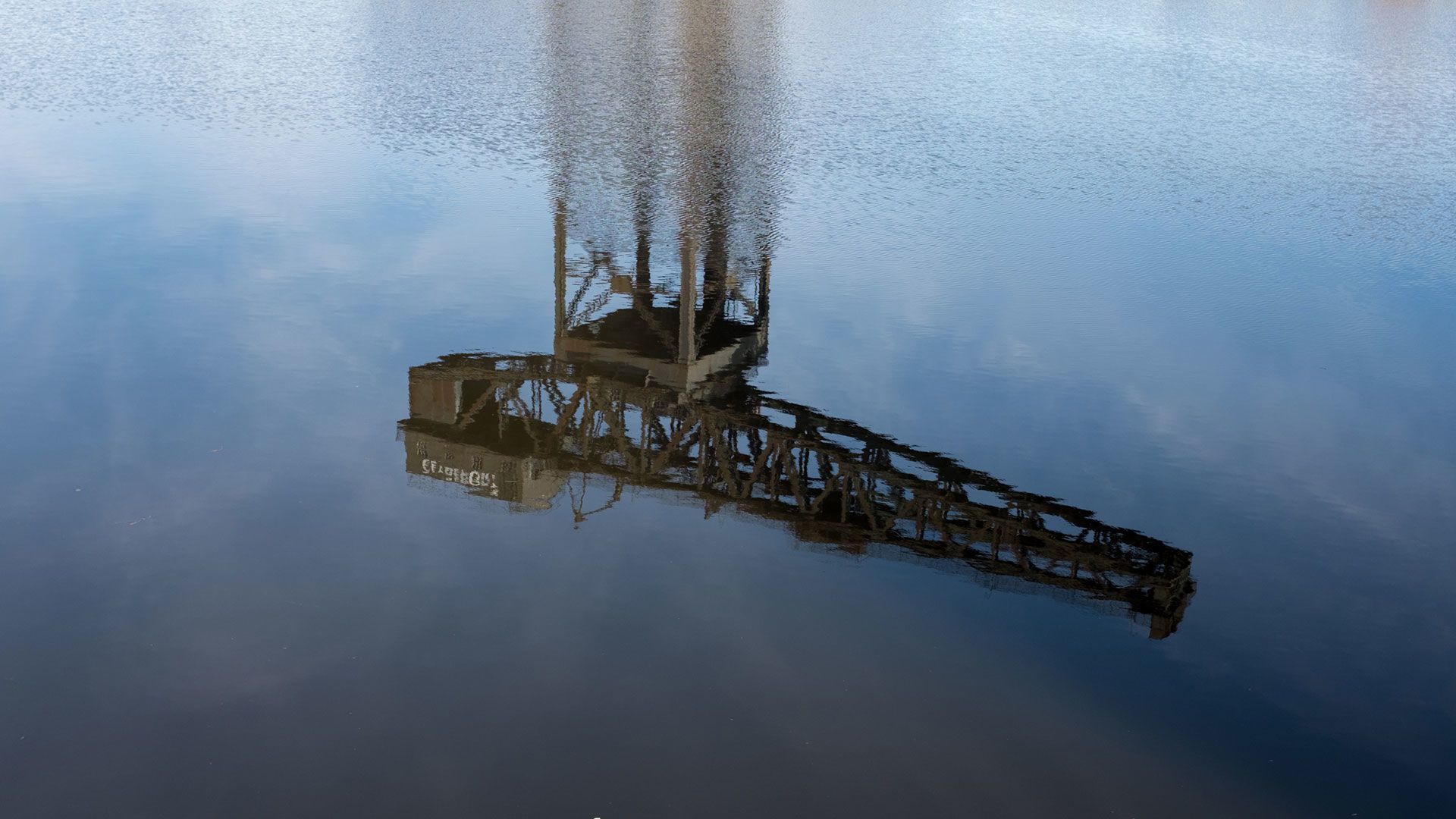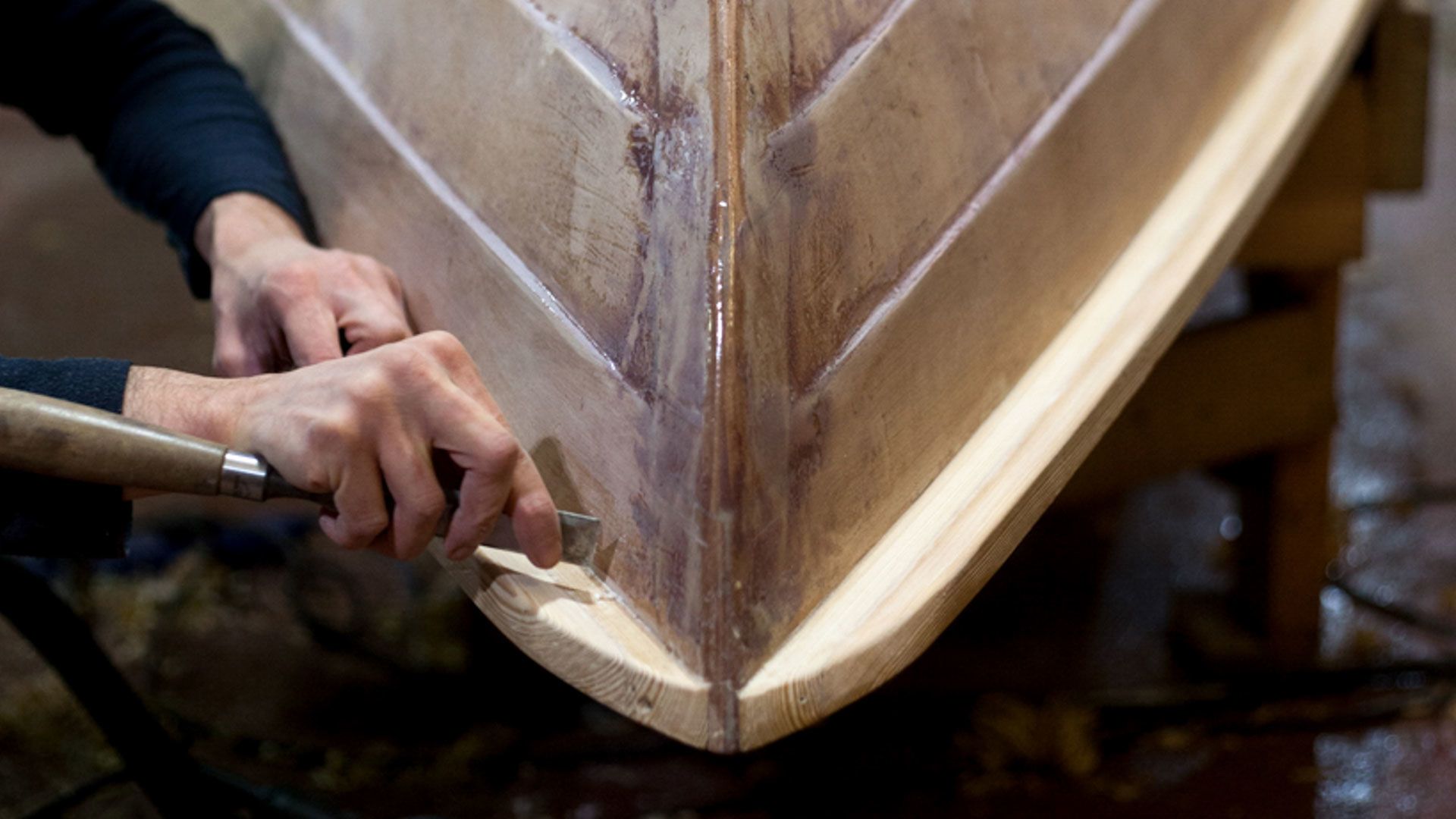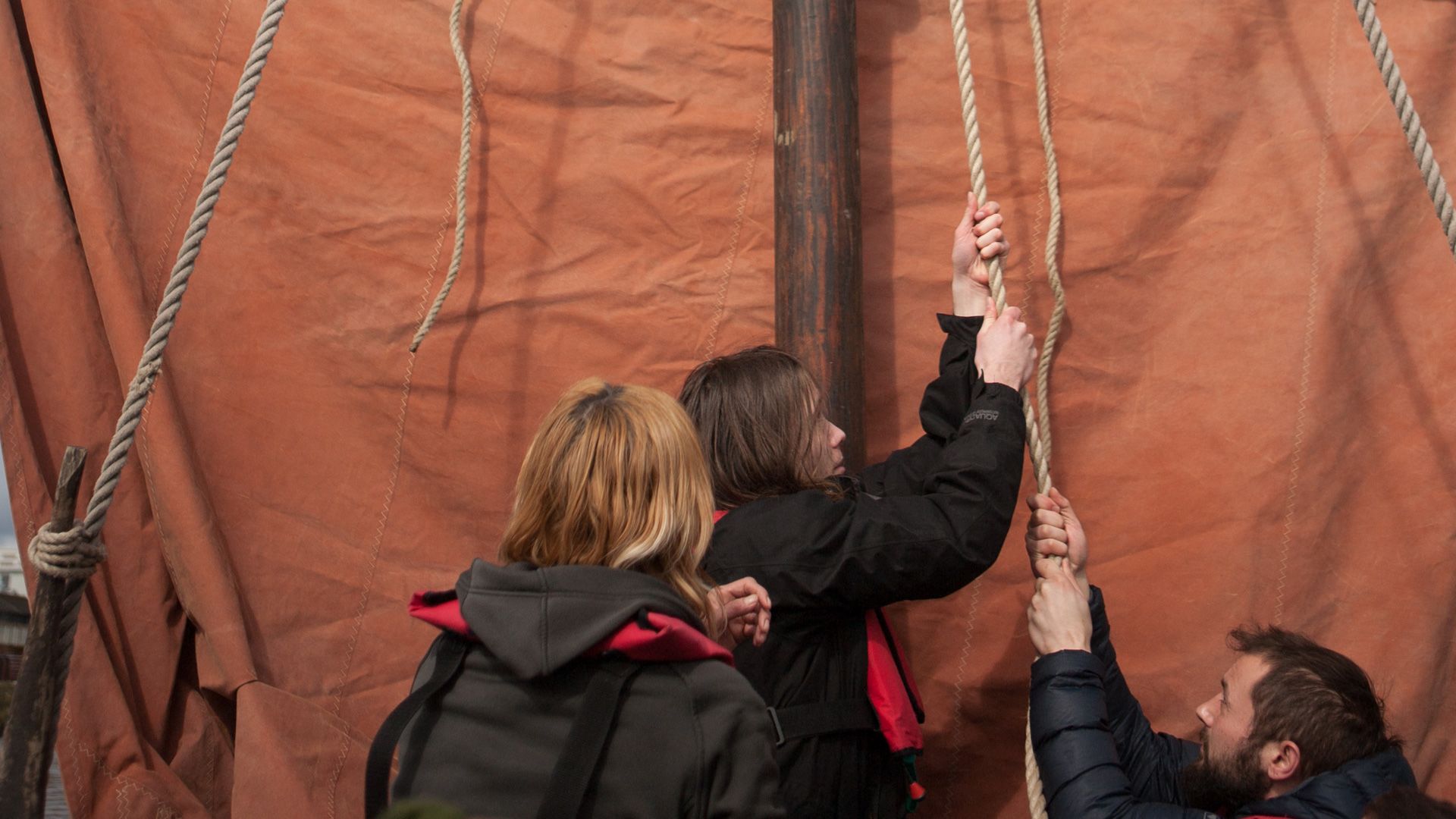 At low tide on the Clyde, the crew of the Orcuan stand on a pontoon ready to board. Some are dressed in tartan, one holds a battle-axe and another holds a sword.
High above us, school-children wave to the crew as they set off, amazed at the sight of the warriors sailing down the river.
The Orcuan is a heavy and sturdy vessel, built using traditional methods with wood sourced from Glasgow's parks through a deal with the council.
Many of the crew have faced their mental health issues alone - but here, they can work together as a team.
Each week a different crew sails the Orcuan under the guidance of volunteer skippers Glenn and Ian.
The process seems almost sacred as the boat pushes off from the quayside.
Rowing out in the dead calm of the Clyde, the sun bouncing off the gentle wake, the silence is broken only by the creak of the boat. There is a sense we are taking part in something ancient.
Alongside us is Govan Old Church, the site of an early Viking settlement.
The members of the crew are conscious that they are sailing a boat built by their friends, and in some cases family members. For some, the journey on the boat is a huge step.
One crew member (not pictured) tells me he has just left hospital after a year receiving treatment for his mental health problem. The journey on the Orcuan has brought him outside for the first time, mixing with people.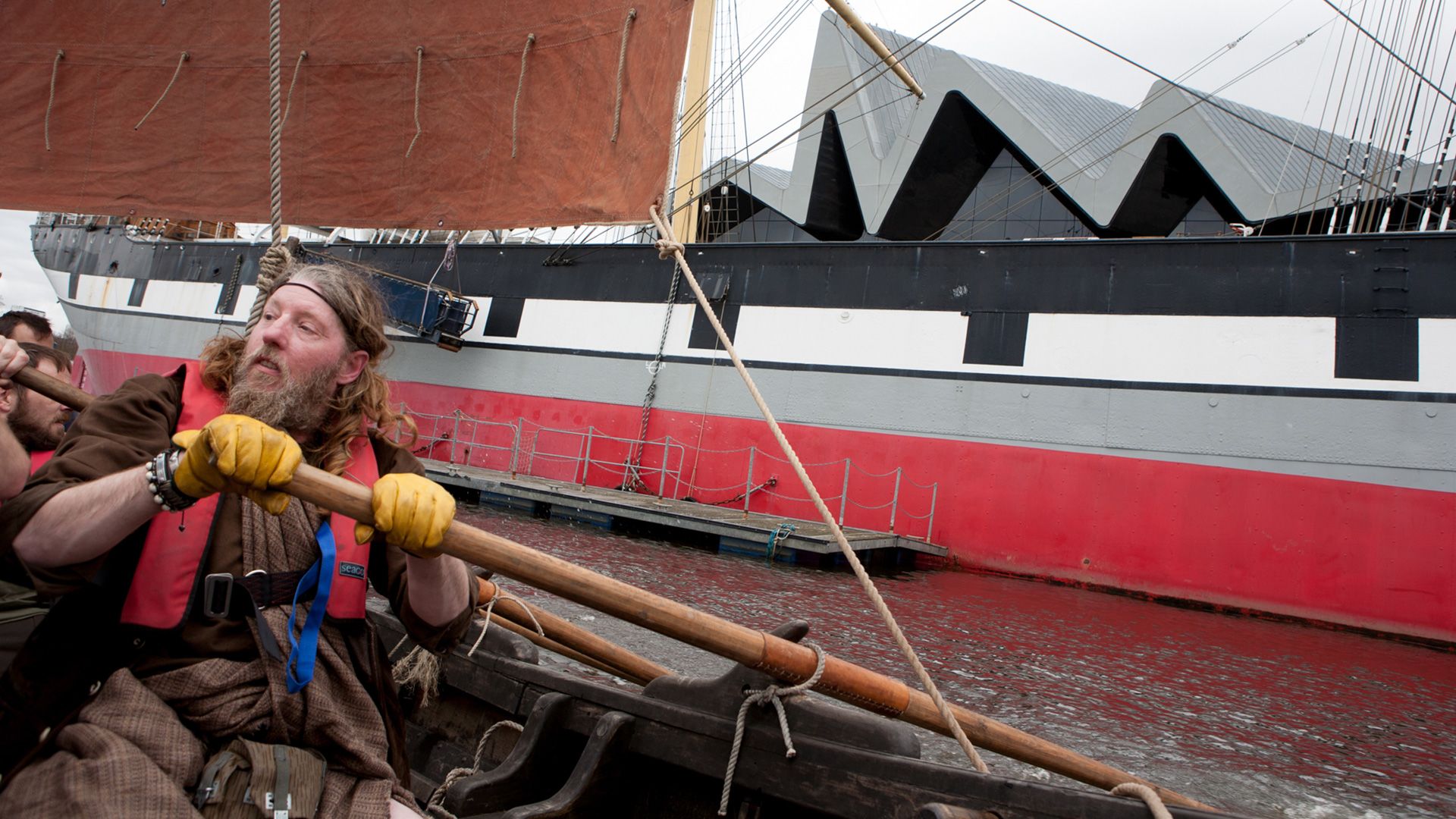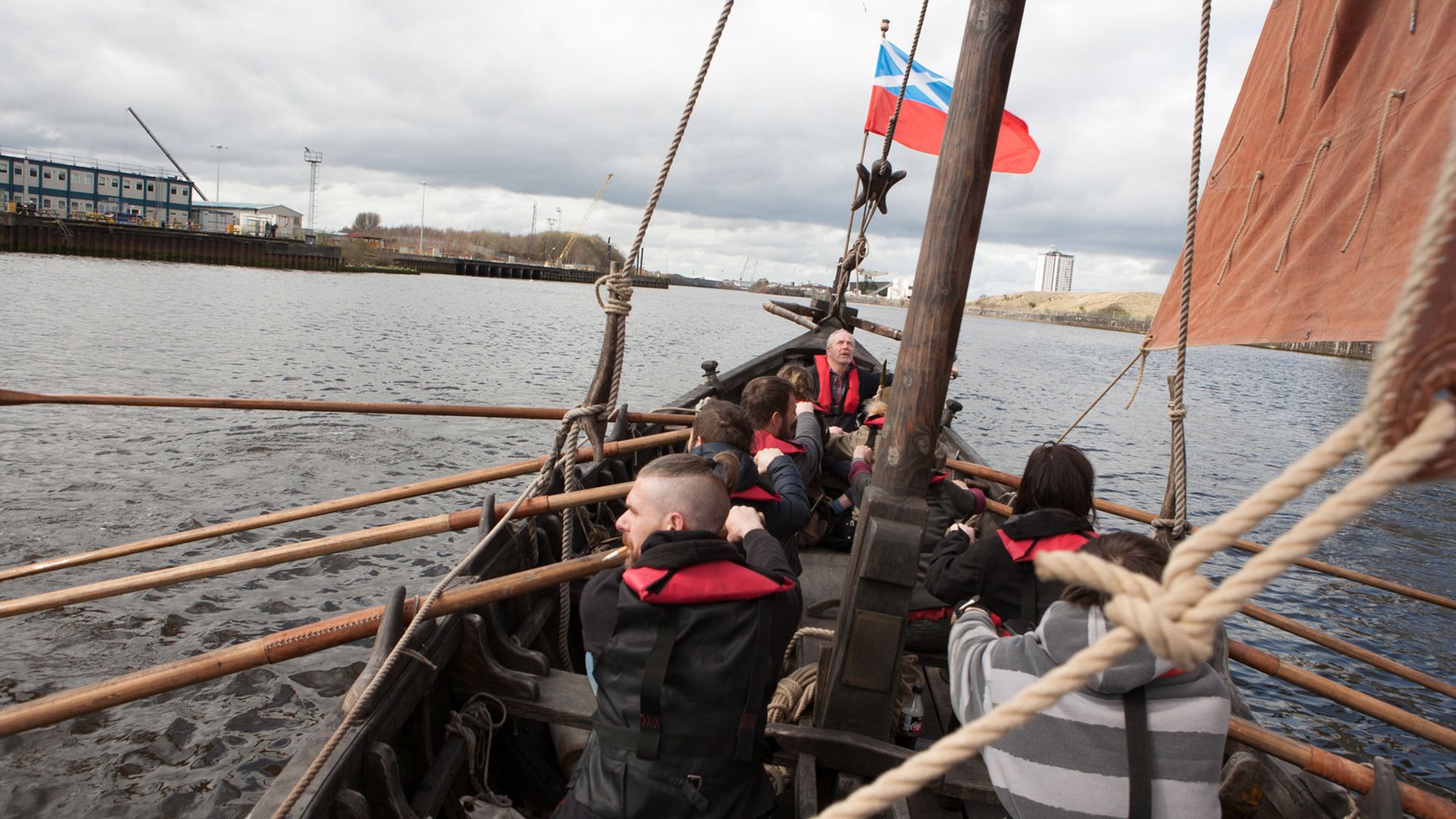 Vic Brown is crewing the boat with her son Elliot. She has been involved with GalGael for five years and can always be found at the workshop.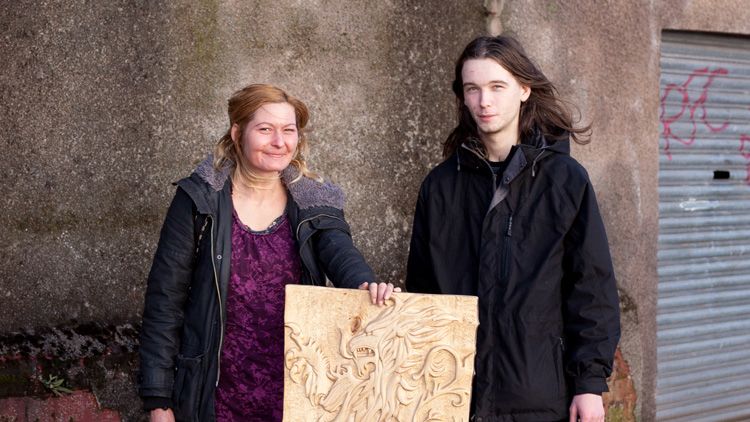 "I was in the Gorbals [in Glasgow], living 20 floors up. I was having a bad time. People here reached out and grabbed me and got me on their programme," says Vic.
"For lots of people it's a distressing time now. The great thing about the boat is that it brings everyone together. People look after one another. Maybe its because there is love here and people are treated with respect.
"I get very angry when people are not being good to one another but that behaviour doesn't fit in here. The love here is tangible. I have always had my problems, up and down, but as soon as you come through the front door you feel protected. The boat is magic.

"I'm an artist. I've been doing commissions here and there, and making things for GalGael, too. I'm more confident now as I've got my work in an exhibition in a cafe. Being here makes people feel hopeful about life.
"If it wasn't for the workshop and the boat, I'd be where I was for 20 years - alone and stuck in a flat.
"The best people I've ever met in my life are the people here. I met my partner through being here. My son is involved with the boat-rowing, too. He loves spending time with some of the men in the crew who've been a constant in his life for the past five years. This is what is needed I think, a constant."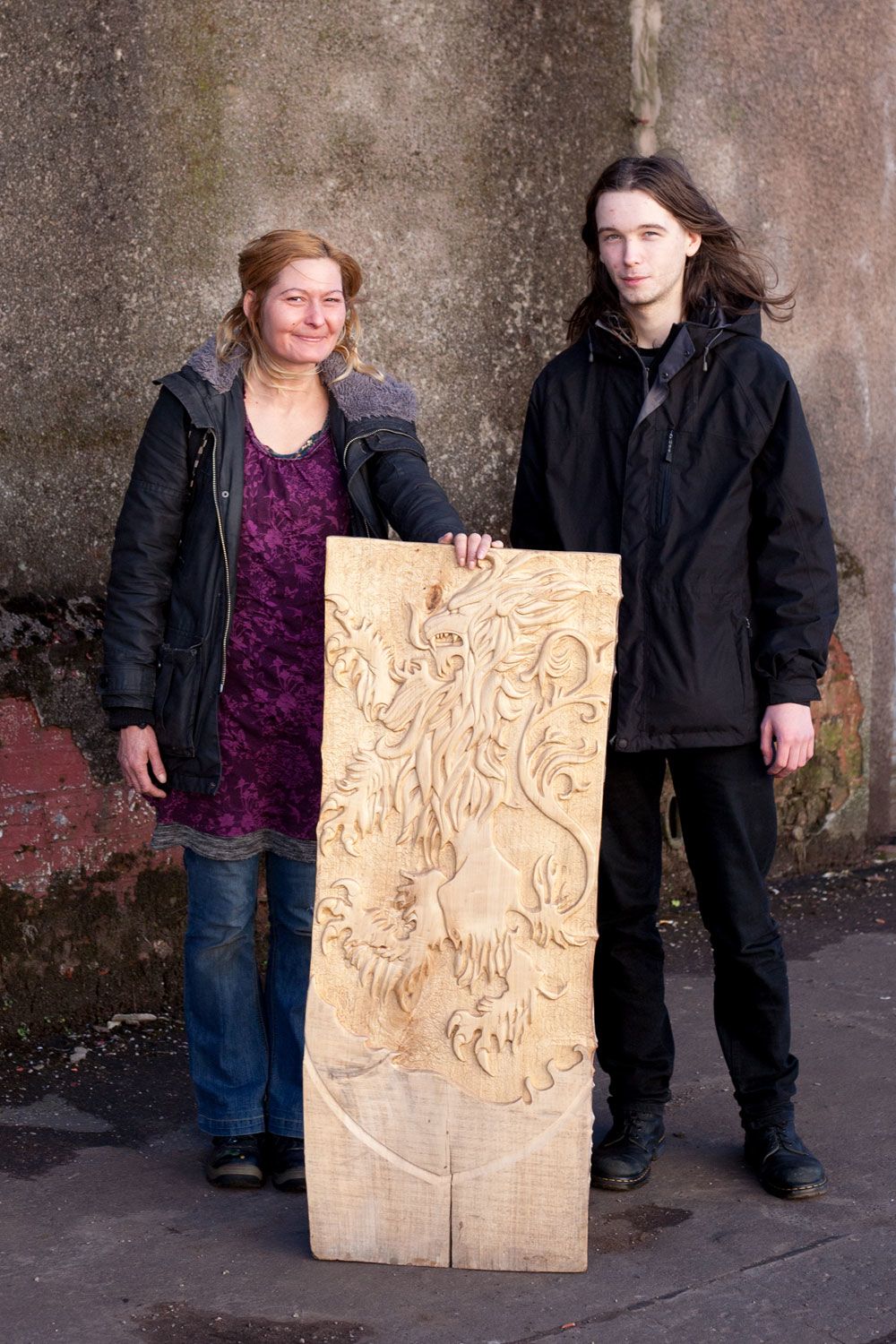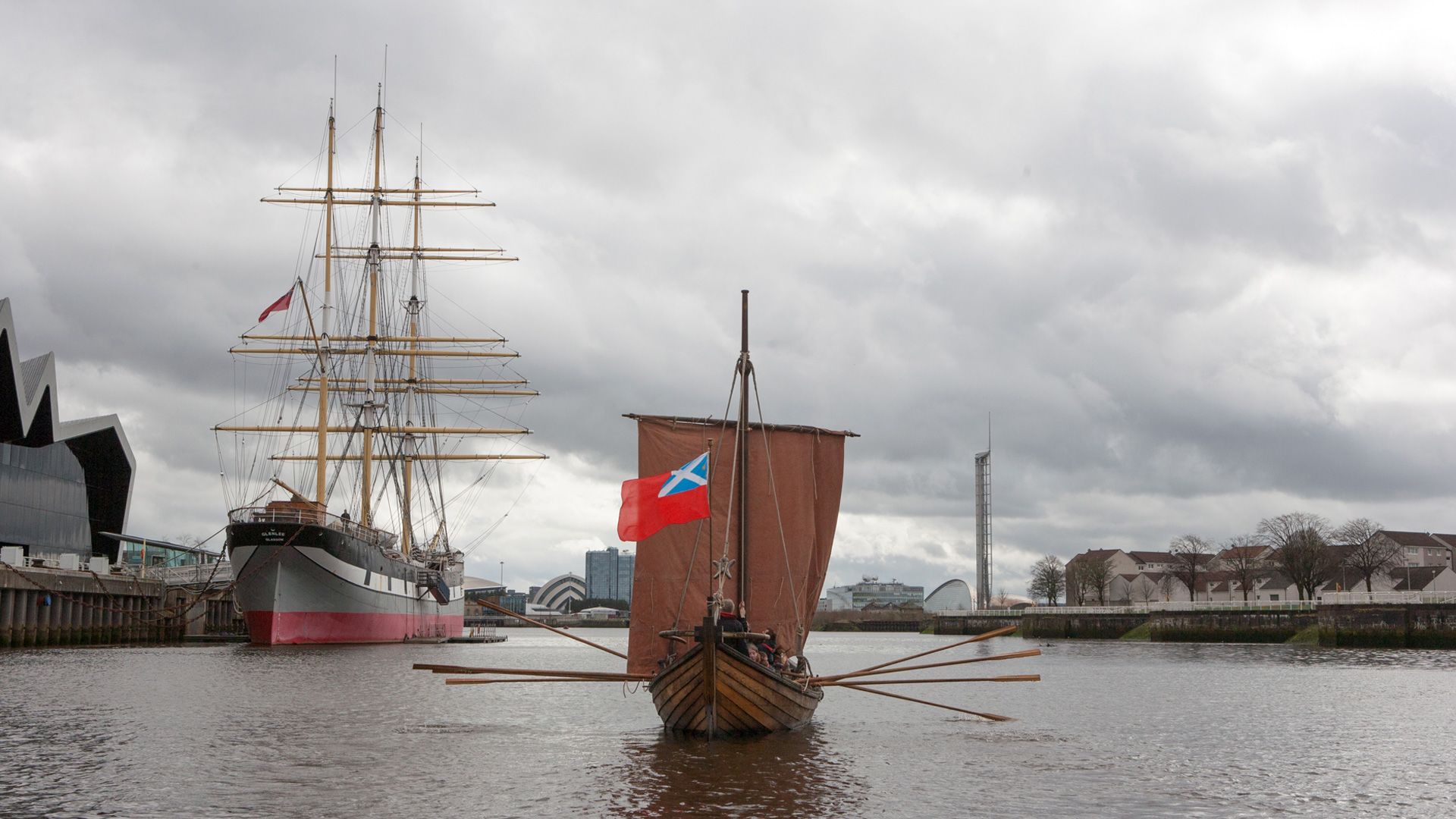 Credits:
Author and Photographer: Christian Petersen
Producer: James Percy
Editors: Kathryn Westcott and Paul Kerley