Stormzy's
big year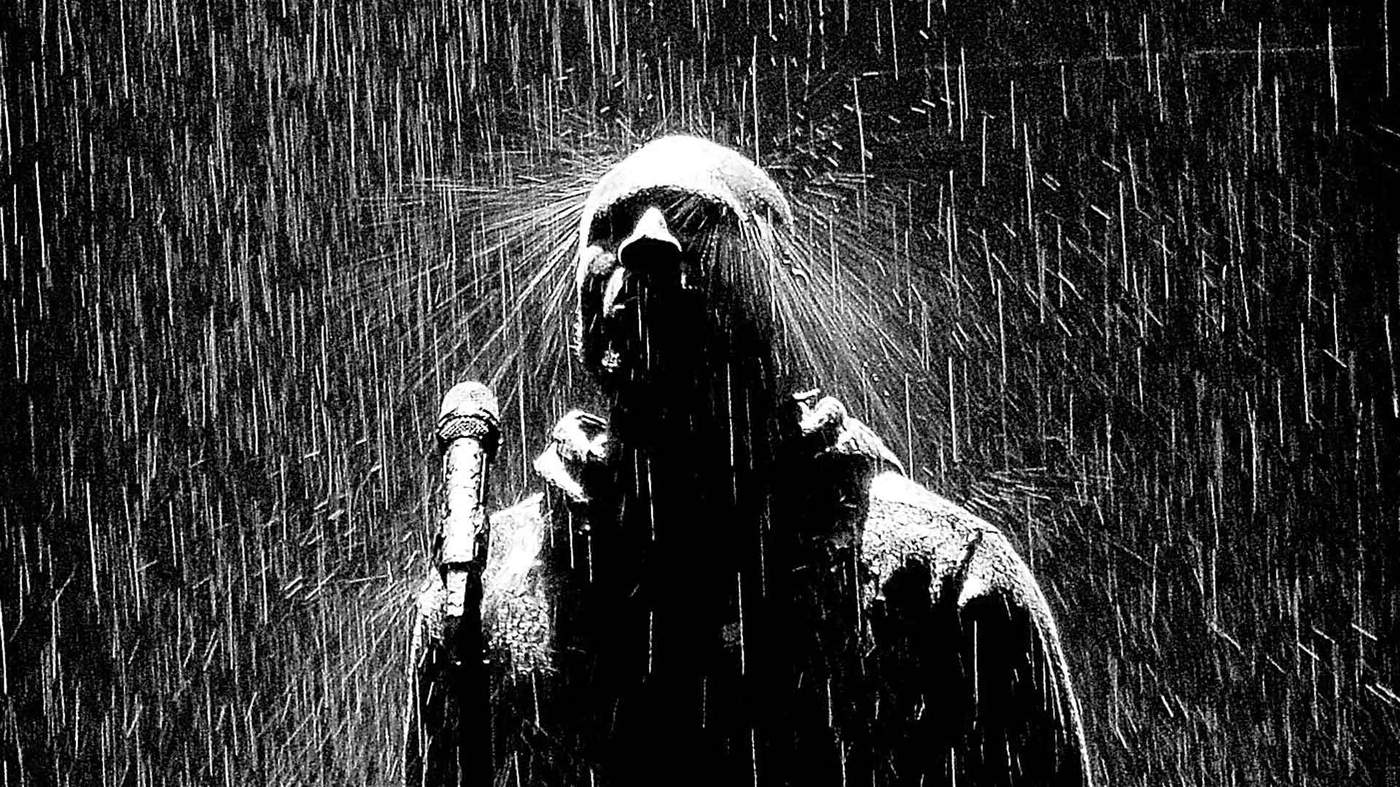 Outrage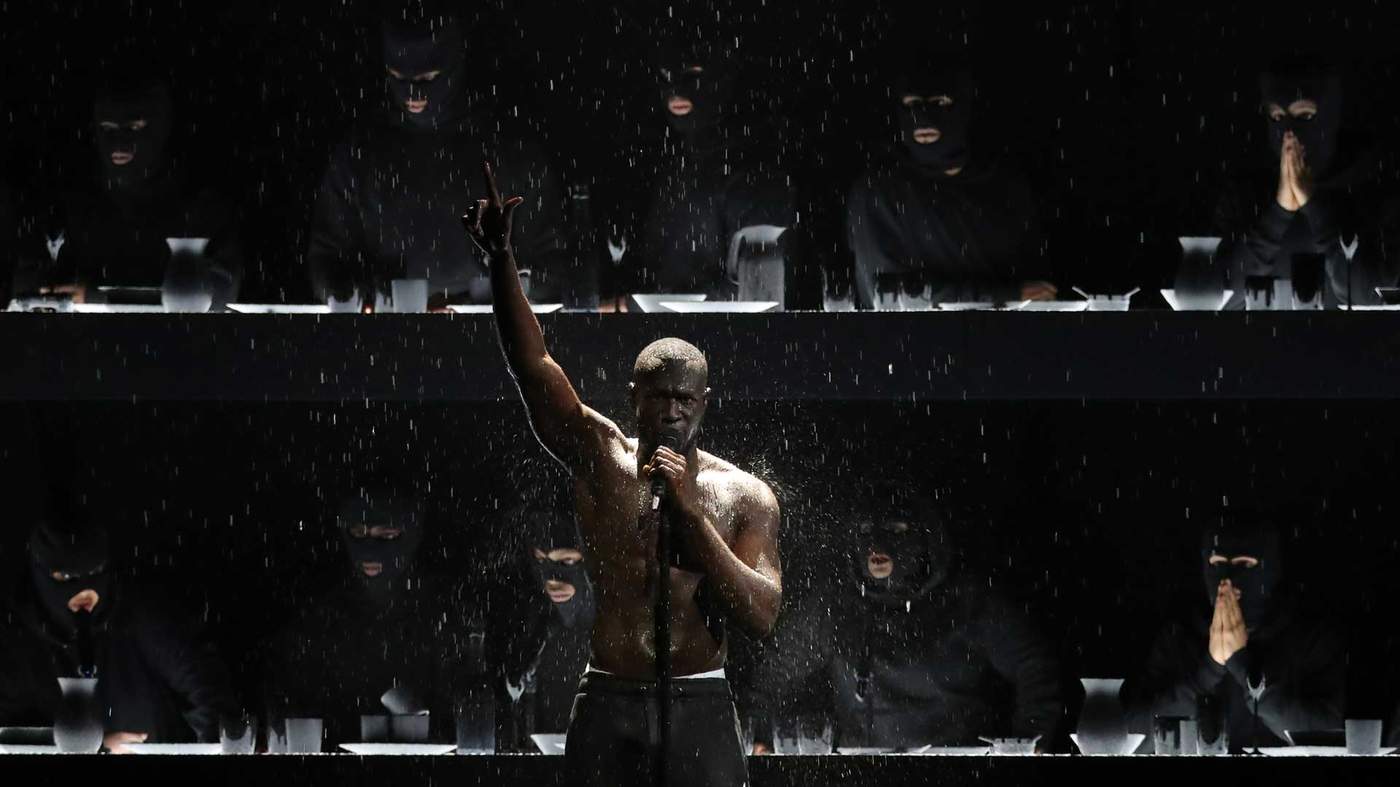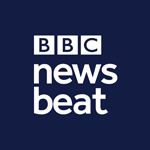 Under a single light, with water cascading from above, Stormzy looked dramatic.
The Brit Awards performance at the O2 Arena in February had started serenely - a gospel song from Gang Signs & Prayer, backed by a balaclava-clad choir, their faces lit up in the darkness.
Stormzy smiled as he sang the words:
I said a prayer this morning, I prayed I would find a way, to another day, I was so afraid, till you came and saved me.
But the beat, and Stormzy's expression, soon changed. Taking off his top, he stood directly under the spotlight.
Yo, Theresa May where's that money for Grenfell?
What you thought we just forgot about Grenfell?
You criminals - and you got the cheek to call us savages.
You should do some jail time, you should pay some damages.
We should burn your house down and see if you can manage this.
Stormzy had revealed what he'd planned to say only to his producer, his sound engineer, and a couple of close friends.
During rehearsals, as Brit executives and producers watched, he'd used a dummy lyric to throw them off the scent.
Downing Street shot back the next day, defending the government's actions and saying millions had been committed to the community.
The authorities' slow response to the fire at Grenfell Tower in June 2017, which killed 72 people, and the conditions that led to the blaze, had already been criticised by a number of rappers.
The rapper Lowkey said the burned-out building made a sort of violence, that is usually invisible, suddenly visible.
Musician and author Akala was more blunt. "The people who died and lost their homes, this happened to them because they are poor," he told Channel 4 News.
Stormzy's Brits rap came after he was challenged by a guy from Ladbroke Grove called Riz, he later revealed at the launch of his book, Rise Up: The #Merky Story So Far.
Stormzy said he visited Grenfell with Riz and met some of the affected families.
"It proper dawned on me at that point. I was like, surely man can do something with whatever platform man's got to ensure something happens?"
When Stormzy rapped about Grenfell, he seemed to get a response.
In the months that followed, he was mentioned in Parliament. Some felt he had helped influence Theresa May's decision to appoint a more diverse panel for the Grenfell Inquiry - after encouraging his supporters to sign a petition.
Stormzy himself didn't want to exaggerate his impact.
"All we've done is... say words. In terms of actually making change and making something happen, I wasn't quite convinced," he told Radio 1 Newsbeat.
"Until the people in that situation fully feel like they've received their justice, then I'm not too sure about all of that."
But the Brits moment was still one of the most pivotal in Stormzy's career. Large sections of the country, who had previously either paid no notice or pigeonholed him, sat up and watched.
Stormzy's music resonates for poor working-class people, says Spotify's Head of Editorial Austin Daboh.
"Whether you're a kid in a council estate in Toxteth in Liverpool, an Asian kid in an estate in Bradford, or a young black south London teenager, you can all relate."
Now Stormzy was calling out the prime minister at an awards show.
He looked supremely comfortable. Young black men from south London aren't supposed to feel that kind of confidence.
The Brits was just the first example in 2018 of Stormzy going to places he wasn't supposed to go, and doing things he wasn't supposed to do.
The 109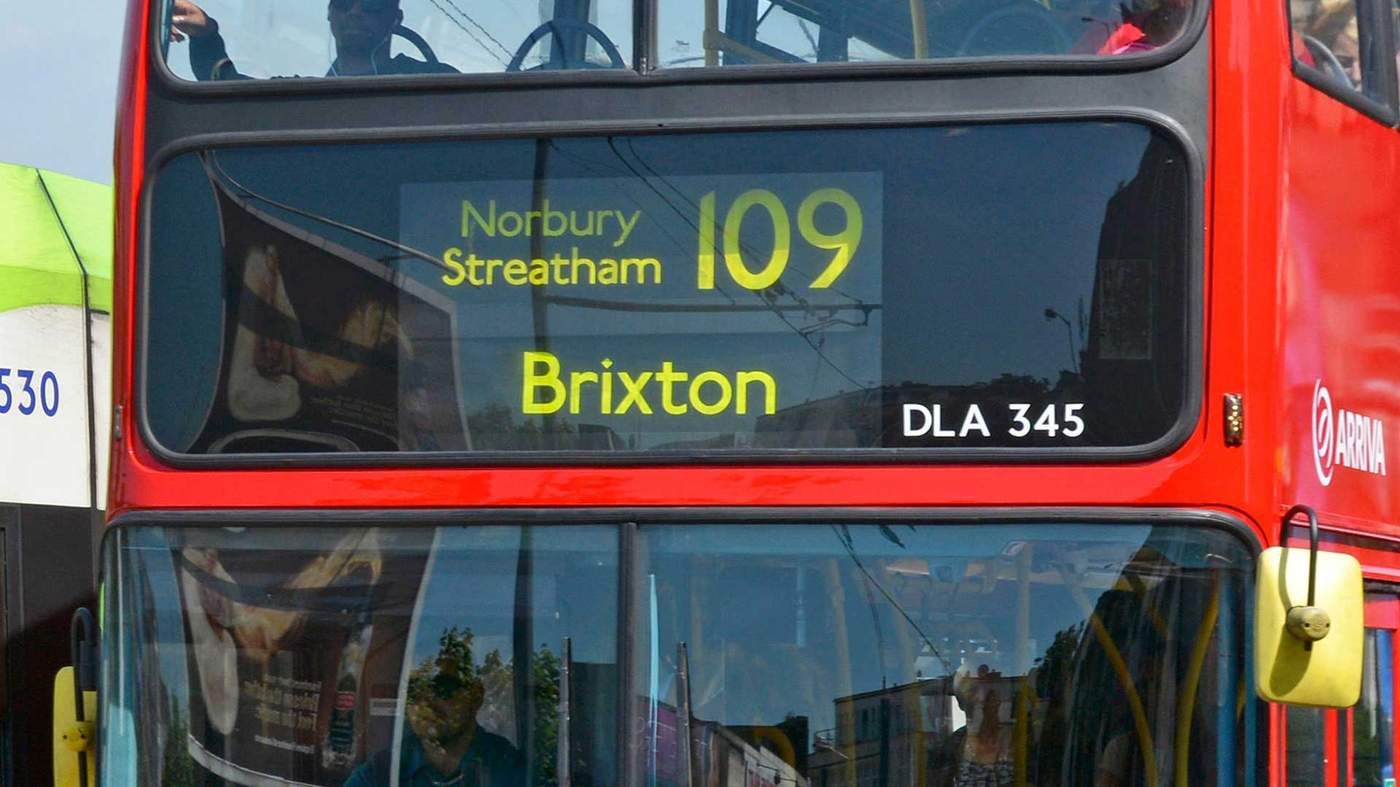 When tourists get on the London Underground, they could be forgiven for thinking there's not much going on in the south of the city. Some Tube maps don't even show Brixton.
For Stormzy though, growing up as Michael Omari, there was nothing north of Brixton.
"You see where the 109 starts and it finishes? That was the world. That was the whole world," Stormzy said at the launch of his book Rise Up.
The 109 bus begins not far from East Croydon train station, and heads through Thornton Heath, Streatham, and into Brixton.
Get on and you'll go past a Harris Academy school like the one Stormzy went to, one of several dotted around south London.
Streatham Common is a rare bit of greenery on the route, before it terminates a couple of minutes walk from Brixton Academy - just past the famed Electric Avenue.
"I didn't know nothing outside of that," Stormzy said.
He grew up in Thornton Heath, an unremarkable looking part of Croydon. On its High Street you'll find a Subway sandwich shop, a Poundland discount store, a few halal butchers, betting shops, and Caribbean, Chinese and African restaurants.
If you've never been there, Stormzy's debut album Gang Signs & Prayer might be the easiest way to imagine it.
South London had little representation during grime's early years.
The genre's pioneers hailed from east. "For me, Bow E3 was the promised land," Stormzy said in Rise Up.
In recent years though, south London has been represented faithfully by an array of artists across various urban genres.
Peckham's Giggs kicked down the doors in the mid 2000s, paving the way for the likes of Krept and Konan, Bonkaz, and Stormzy himself.
Up the road from Stormzy, P Money helped lead a slew of MCs from Lewisham, while Brixton's Sneakbo is only recently getting credit for laying the foundations of the Afro-swing/Afro-bashment sound that's taken over airwaves this year.
For Stormzy, Krept and Konan's success was a turning point. They gained popularity quickly after the release of their first mixtape, Redrum, in 2009.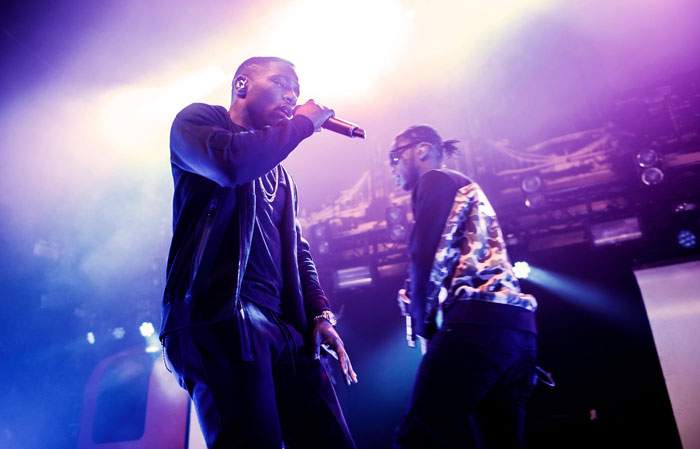 Their lyrics were the kind that have led to scare stories about drill music in 2018 - they reflected the violence they'd witnessed around them.
But their emphasis on wordplay made them stand out.
Their lyrics became a fixture in many Blackberry Messenger and MSN screen names, and their songs flew from phone to phone in schools in and around London.
They achieved mainstream success, winning Mobo and BET awards for their work.
South London was finding its voice.
The mixtape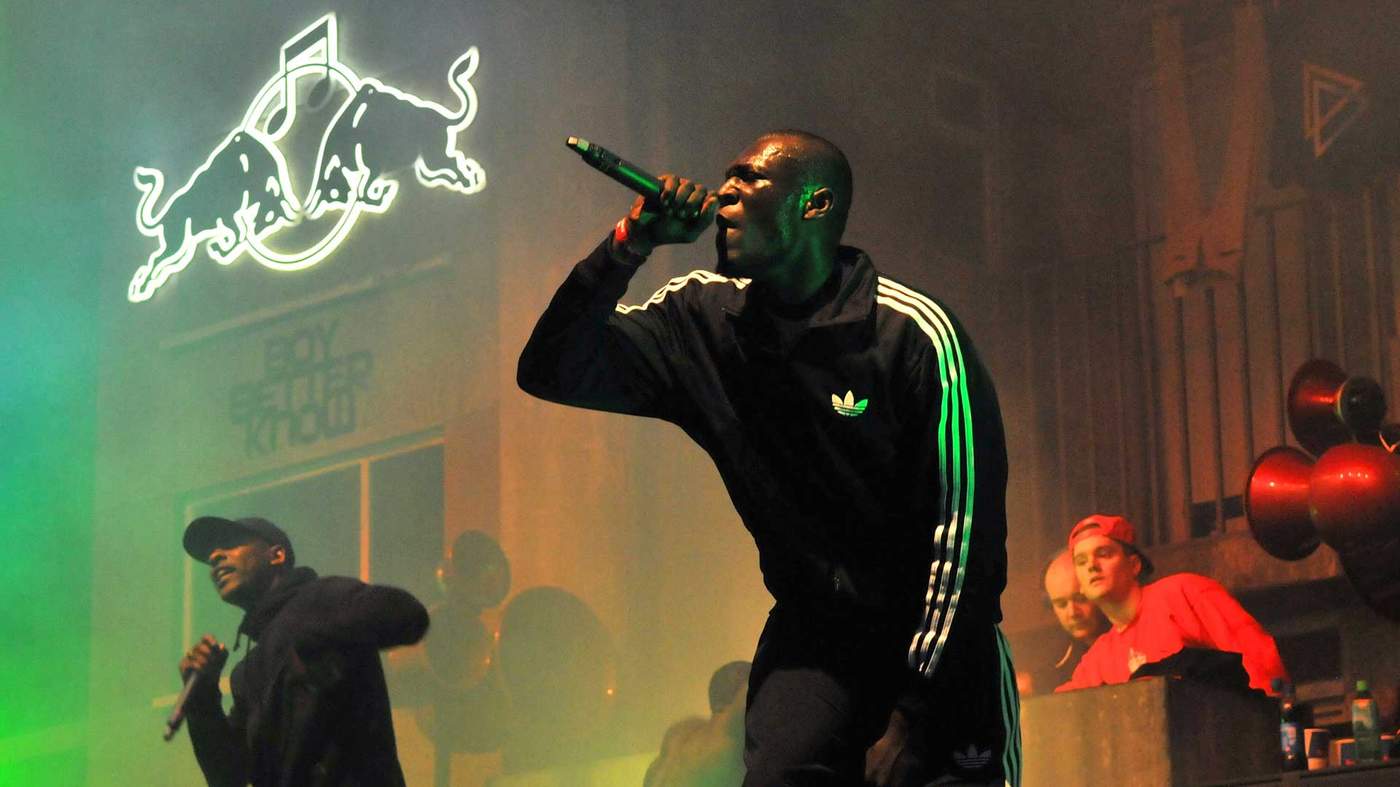 Michael Omari wasn't always destined to be Stormzy.
But whatever he chose to do in life, he was going to be good at it.
"He was always asking the right and sometimes difficult questions, he was always trying to work out the pieces to the puzzle," says Austin Daboh, who as head of music at 1Xtra brought Stormzy into the station early in his career.
"There's just a common theme that runs through a lot of successful people… they turn up on time, they're polite, they understand the mechanics of the business that they're working in.
"He's just got that same work ethic that all A-list stars have."
Before becoming a musician he'd been, at various times, the student at the Harris Academy with the best GCSE grades, an Oxford University prospect and an engineering apprentice.
He got six A*s, three As and three Bs at GCSE.
"Being an excellent young black boy today, in this world, is defying the odds. I think excellence is something to strive for. I want to make my friends proud, and I want to make my family proud. And I know I can do that if I'm excellent," he said in Rise Up.
During Stormzy's engineering apprenticeship, at college in Leamington Spa with 17 other kids, only one knew he wanted to become an MC.
"I was literally like Batman - engineer by day, and MC by night," he said at his book launch.
When half-term came, and Stormzy returned to Croydon, he had an idea.
"We had one week of half-term, and I was like 'Oh, I'll do a mixtape in one week…'
"And then I was like 'ah, how many hours are in a week?'"
The mixtape 168 ended up being his first full release, and earned him some hype back home.
But there was an internal conflict between whether to chase his dreams in music or accept that he was on a path to a steady job.
His show on Reprezent Radio in Brixton was clashing with his work - he was going to have to make a decision.
"When I left work I didn't tell anyone apart from my sister. I was living at home and I'd just moved back from the apprenticeship, and I know my mum was thinking, 'Yo, what are you doing, you're not working?'," Stormzy said in Rise Up.
Stormzy credits his mum, Abigail, as being the foundation of his Christian faith. And the faith she had in her son at that time was definitely repaid.
He often mentions her as someone who always held the family up and always had a smile on her face. In his Brits freestyle he said he was "raised up by black girl magic" - his two sisters and Abigail.
"The Ghanaian spirit in general, I believe, is pretty humble and hard working," says Twin B, who is head of A&R at Atlantic Records UK, and British Ghanaian like Stormzy.
"There's a common thread of mums who have been out working three jobs and dads who have been doing the same.
"That humble and hardworking spirit is something that runs through to a lot of people, Stormzy included."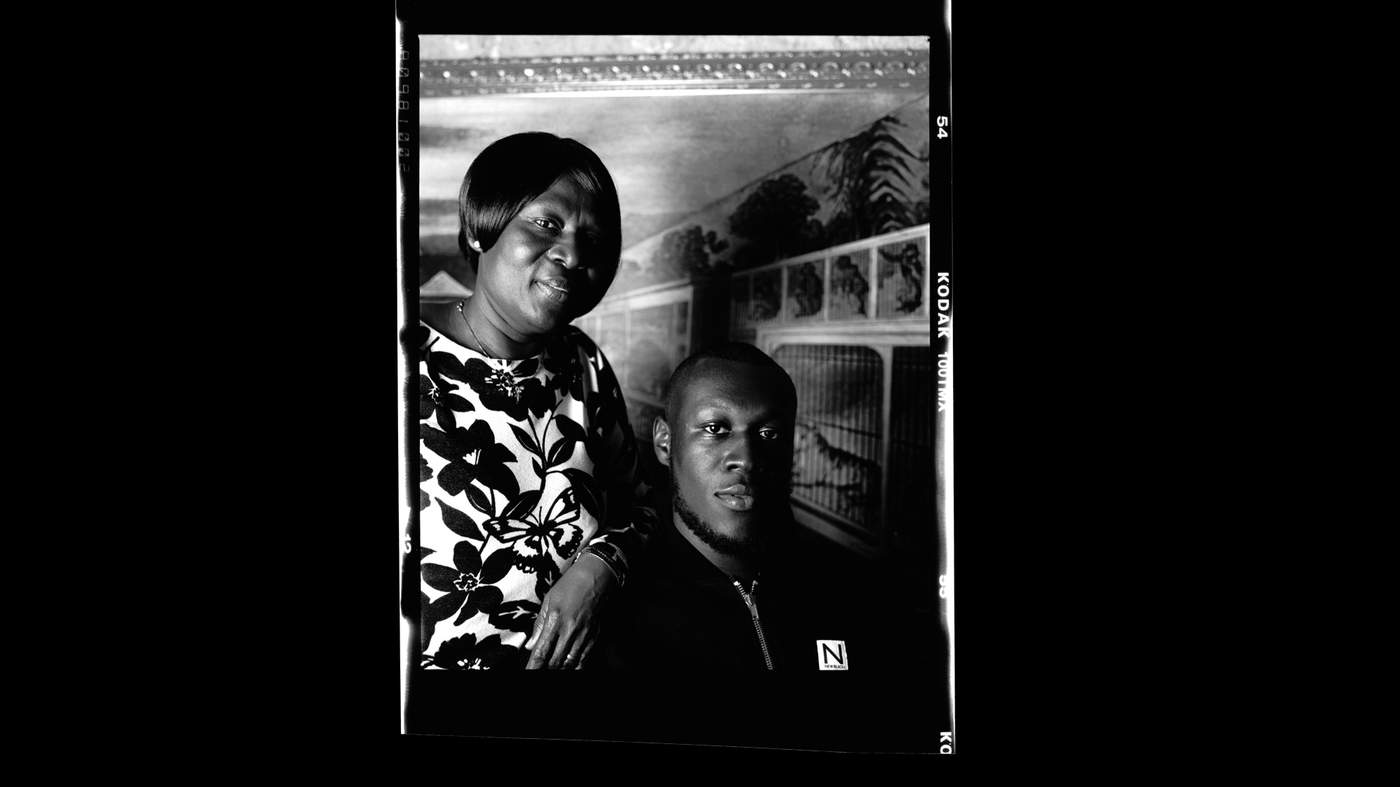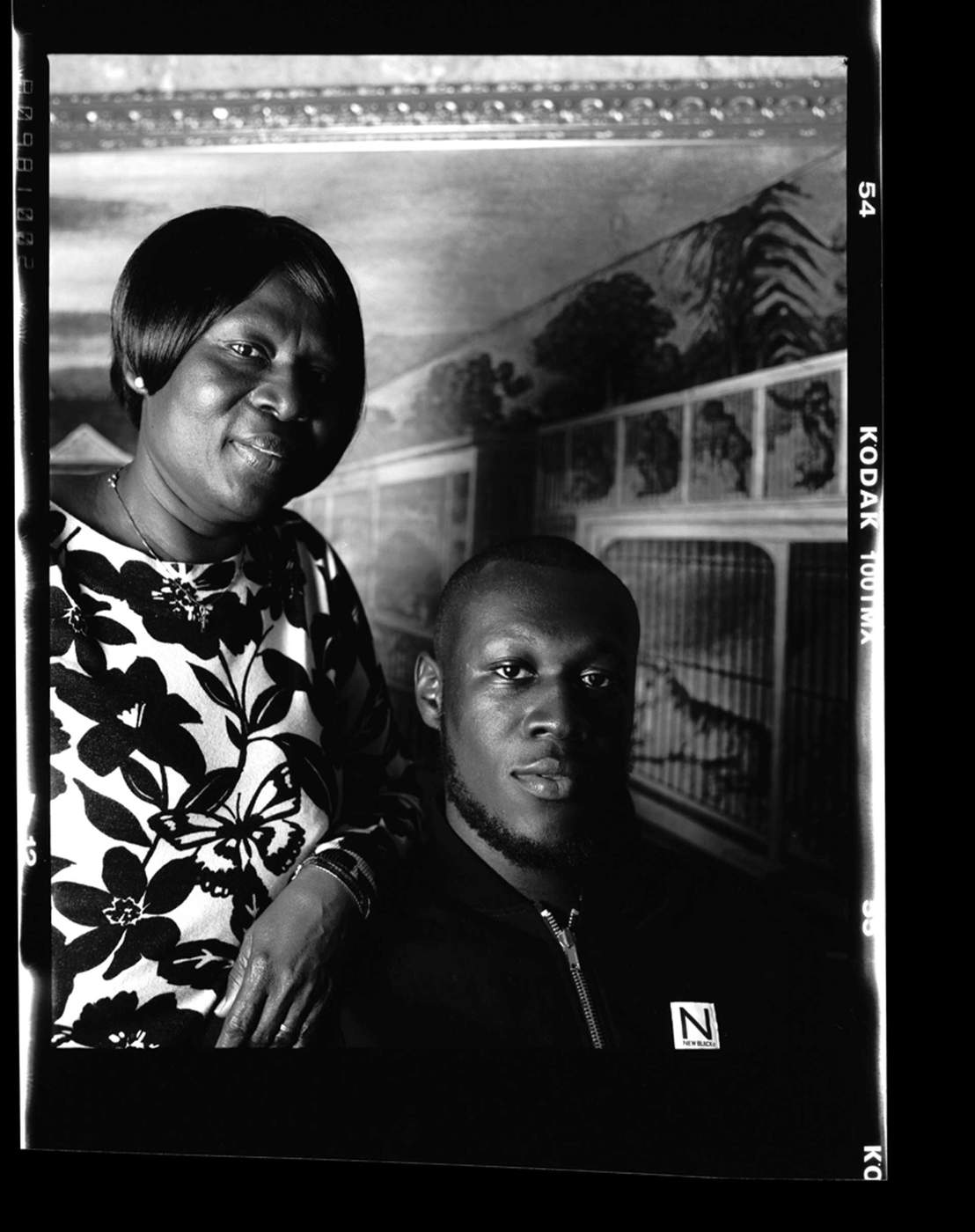 Twin went to one of Stormzy's first ever live shows, at a club called Gorilla in Manchester.
The show was "sort of split in two, there was a DJ and a band, and some of it worked and some of it didn't".
Twin wanted to chat with Stormzy afterwards to go through some feedback.
"But he was stood with the musical director for about an hour going through it, asking questions and trying to perfect it.
"I remember being like, 'Wow, this guy is taking this so seriously'."
And then there's Smoky Mike - a name the people around Stormzy have for the person who comes out when he gets angry or tells them off, when he wants high standards.
His success happened quickly but with hard work.
Stormzy had uploaded a freestyle to YouTube titled Wickedskengman [part 1] in 2013 - before he'd left his job.
It showcased Stormzy's trademark cheekiness and charm - there are 15 seconds where he starts to talk, ends up laughing, and starts again, before actually getting into the rap.
Wickedskengman [part 2] dropped three months later, in early 2014.
Twin saw the videos before he met Stormzy.
"This guy was using everything that everyone loved about grime: the DIY ethic, in terms of making his own video, the funny lyrics - but the hardness to it - the street edge. It being captivating, it being energetic."
Then there was Know Me From - which was shot in one take walking through Croydon, with a cameo from mum Abigail - and Shut Up.
That video - already with more than 83 million YouTube views - was filmed at South Norwood Lake, with Stormzy in a signature Adidas tracksuit. This one was bright red.
It came after Kanye West invited a number of grime artists - including Stormzy - to join him on stage during his 2015 Brits performance.
Kanye stood on stage with what felt like the whole of the grime scene behind him, hooded, clothed in black, with flames shooting above them.
Watch the video back on YouTube and you can spot Novelist, Frisco, Skepta, Jammer and plenty more. It felt like grime, historically frozen out of awards ceremonies, had invaded.
The friends introduced in the Wickedskengman series of freestyles, and in the video for Shut Up, accompanied Stormzy everywhere.
"You've only got to look at some of his earlier career choices to see that he's all about representation," Austin Daboh says.
"Whether that be him deciding not to go with an established manager from the old school music industry and choosing one of his close friends, which was definitely a diverse choice.
"Whether that be you looking at the team around him and seeing that whether it be white or black, you've got Akua who's female, you've got Rachel who's female - you've got people around him that represent a whole heap of diverse choices in staff members.
"And then you then look at the projects he's put together... it's all about representation."
The contradictions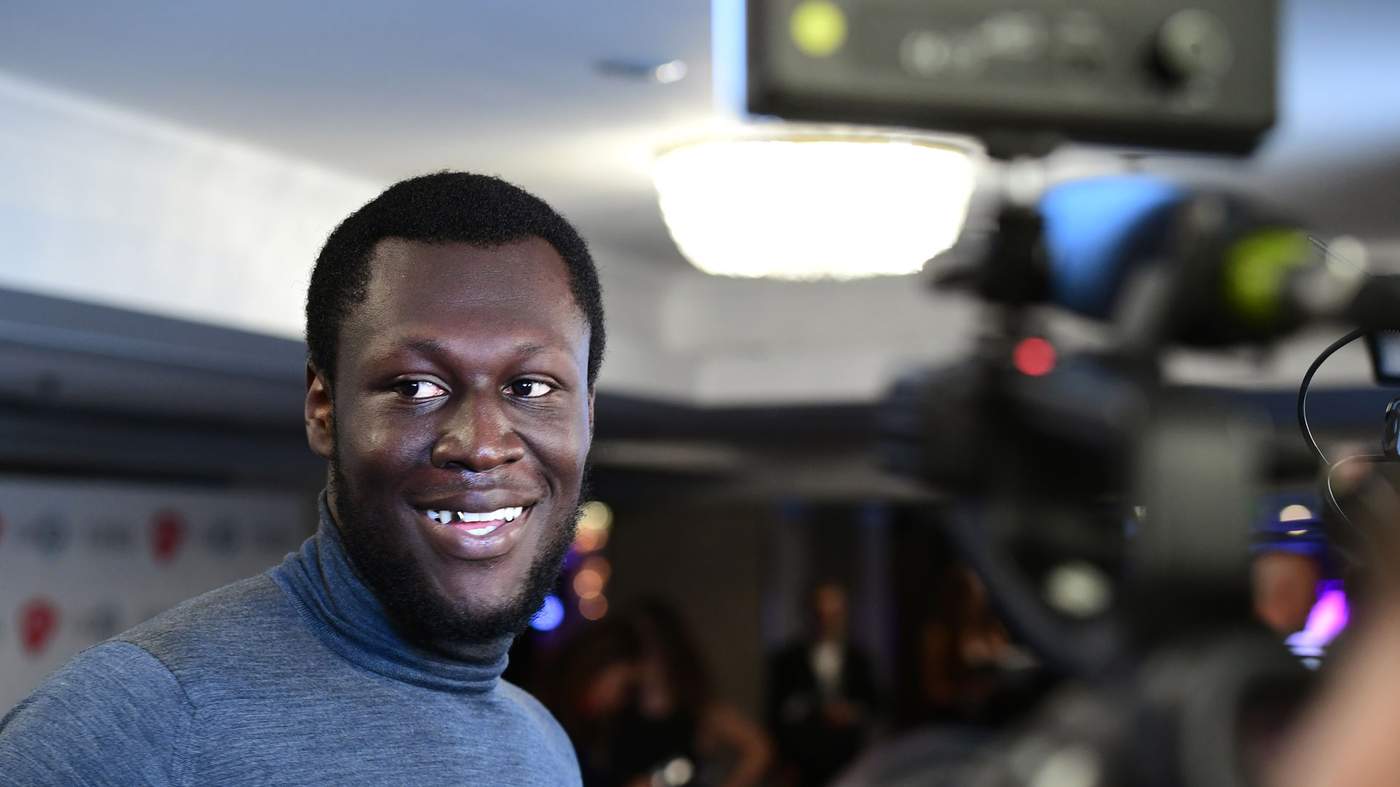 Cause when I see Hus merking I feel the vibe.
I see my people on the telly I feel alive.
Jourdan Dunn up on those billboards I feel the pride.
And Dan Kaluuya won the Bafta I could have cried.
Grenfell got the headlines the day after the Brits but the rest of Stormzy's rap showed what his 2018 was going to be about.
After ridiculing the Daily Mail, Stormzy then name-checked: J Hus, a fellow best album nominee, Jourdan Dunn, the first black British model to make Forbes's top-earning models list, and Daniel Kaluuya, Bafta's 2018 Rising Star.
Stormzy wanted to seek out talent.
In July, he announced a deal with Penguin Random House to create an imprint called #Merky, aiming to help talented authors from backgrounds similar to his own who might otherwise struggle to get published.
And in August, he made headlines after agreeing a scholarship in partnership with Cambridge University to fund two black students.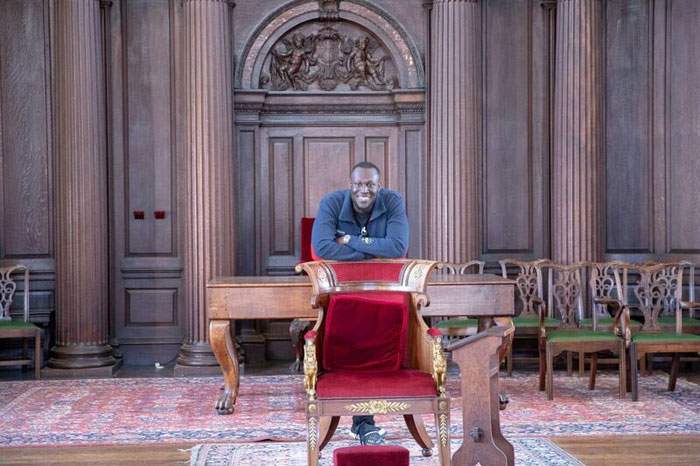 He told Newsbeat that black students were "heavily under-represented in the top universities".
"It's so important for black students, especially, to be aware that it can 100% be an option to attend a university of this calibre."
He said that "as much as there's been progress made, there's still a long way to go".
The rapper said that at one stage, it looked like he could've been on his way to a Cambridge or an Oxford.
"But that didn't happen for myself... so hopefully there's another young black student out there that can have that opportunity through my scholarship."
Months later he said that the University of Oxford had rejected his scholarship idea, although Oxford denies ever receiving or turning down any proposal.
Weeks before the Cambridge announcement Stormzy had turned 25 and celebrated in style.
His Team Merky partnered with Spotify to take 260 of his fans on a surprise journey to Spain, along with some famous faces. It included a barbecue, a party and a performance.
"It was proper mad," says 23-year-old Olivia, from London. "It wasn't like the VIPs were cordoned off, everyone was mingling with each other."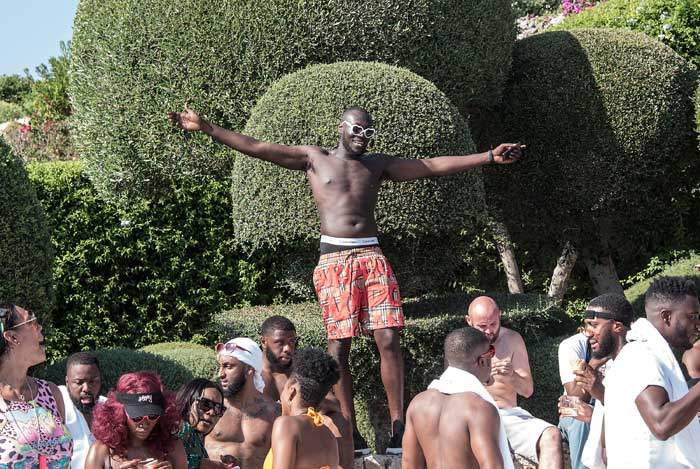 Olivia says she had lunch with Lethal Bizzle and Krept. "When I went back to work the next day I spent the whole day thinking, 'Did that even happen?'
"Stormzy's only 25. I've got a brother the same age.
"It showed Stormzy as a human being. You can always think that these people are big personalities, not even human, but seeing him interact with his fans and his friends showed me he's basically the same as my brother - a standard 25-year-old black man, as to how open and friendly he was."
The first book to be published under #Merky's deal with Penguin was released in November.
Rise Up charts the journey of Stormzy and his team, and was edited and co-written by Jude Yawson.
Stormzy got in touch with Jude, who's also from south London, in 2014 after reading something he'd written about the rapper online.
Stormzy mentioned that they should work on something together in the future.
"Then in January he just appeared out of the blue, in my DMs again, and was like 'Yo, I'm gonna put you in contact with Akua - my brand manager - and we'll get things underway," Jude told Newsbeat.
Stormzy wanted to help young writers.
"I thought to myself, 'I'm in a position where I could create something that helps them' - and that's what I'm doing," he said.
Next up for #Merky Books is Taking Up Space, written by Chelsea Kwakye and Ore Ogunbiyi.
The Cambridge alumni have written a book "for any black girl going to university", Chelsea told Newsbeat.
At uni, Chelsea says she realised a distinction between being a student and being a black student.
"You're there, you're fighting for your rights, there are things that you have to face on a day-to-day basis - microaggressions, sometimes blatant racism.
"And I know that happens every day in society but the university environment, it compounds it, it makes everything really heightened."
The book combines conversations with former and current students. Chelsea says she hopes it starts a conversation about what can be done to include black students as well as just increasing numbers.
Even after the whirl of 2018 it seems unlikely Stormzy will have a quiet period.
"I want #Merky to be literature, I want it to be education, I want it to be engineering, architecture - I want #Merky to be a thing that goes way past music and past everything," Stormzy said.
"I want it to be a real hub of culture."
You wouldn't bet against his ambitions.
Next on the long list though is the second album, which Stormzy promises is "groundbreaking".
"I'm gonna get judged on my art, I'm gonna get judged on the merit of my musicality - giving a real body of work and getting judged on... the artistic merit of it."
Credits
Author
Kameron Virk
Photography credits
Olivia Rose
Getty Images
Alamy
Press Association
Penguin Random House
YouTube
Online production
Ben Milne
Editor
Finlo Rohrer
Built with Shorthand
All images subject to copyright