The Russian Revolution and me
The Russian Revolution touched millions of lives.

From Moscow to Mali, and Vladivostok to Venezuela, BBC audiences share their stories.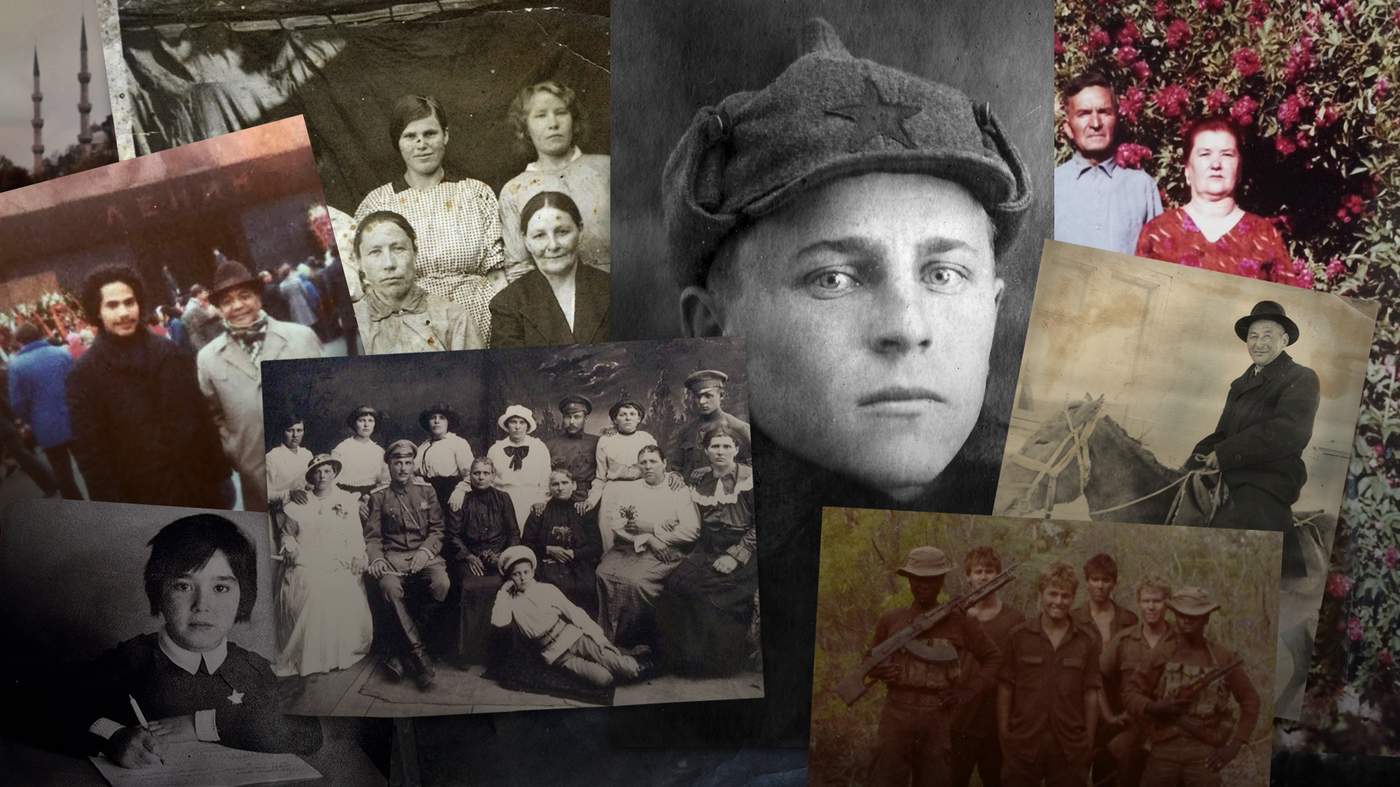 1917-1929: The revolution takes hold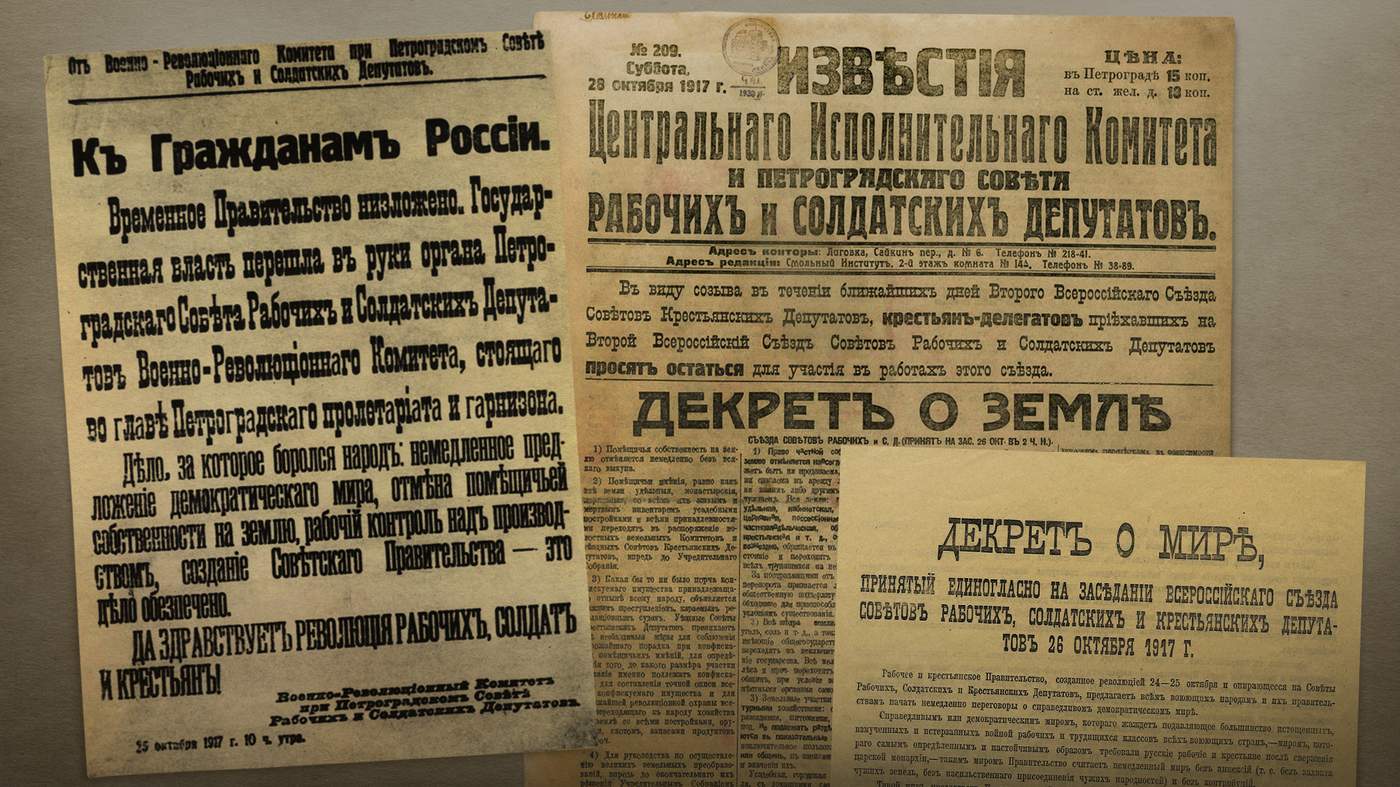 Troops on the streets
At the end of October 1917, the Bolsheviks seized power. Vladimir Raffe's father watched the revolution unfolding on the streets of Moscow:
"A young guard walks up and down by the Kremlin gates, bayonet in hand, cigarette in his mouth. Round the corner, in Nikolskaya Street, revolutionaries push a cannon past the Muir and Merrilees department store. The Kremlin gates close. The guards disappear.
"That's how my father remembered the start of the revolution in Moscow.
"He's the boy on the right in this photo, which was taken in 1907."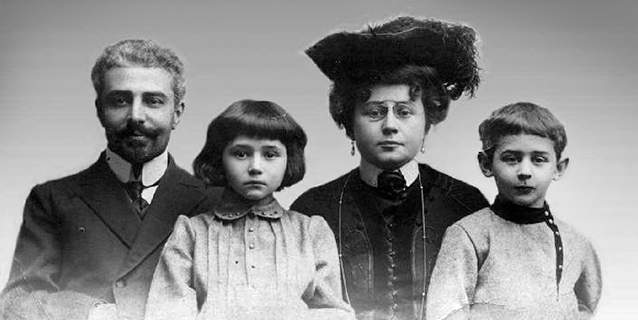 Russians fight Russians
Not everyone welcomed Russia's new rulers. Mikhail Solovyev's great-uncle Victor Bakhmurin was a student at the Imperial Russian Army Artillery school:
"A month after the revolution, Viktor and his fellow students joined a volunteer force fighting the Bolsheviks in southern Russia. He was badly injured and ended up in a Russian hospital in Constantinople, now Istanbul, in Turkey.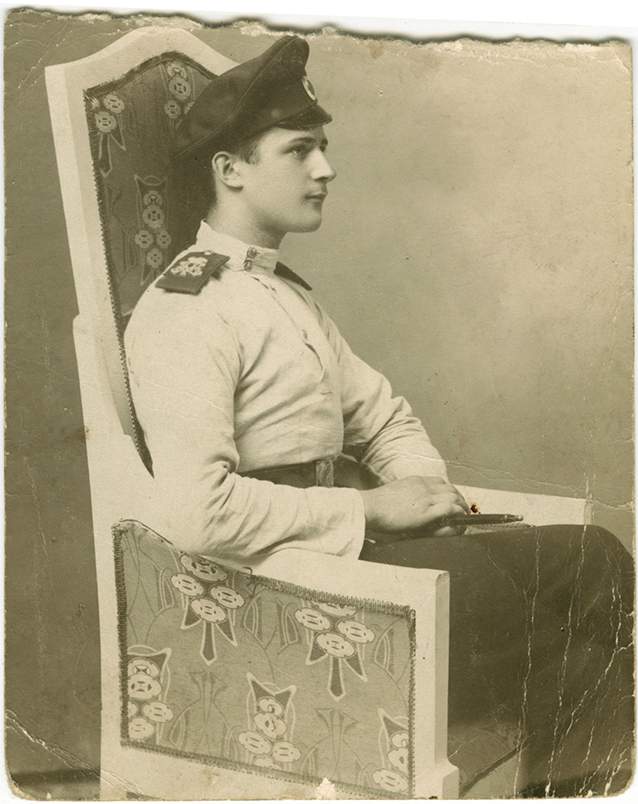 "This photo was taken in Constantinople and sent to my grandmother. She tore off the top, so if the police searched her house they couldn't tell who was in the picture."

Upheaval and chaos
In the upheaval of the revolution and ensuing civil war, many people became separated from loved ones. Fereydoun from Iran shared the story of his grandfather, Hassan-gholi, who fell in love with a Russian girl while working in a Moscow factory:
"This is a picture of me and my grandfather. Just before the revolution he went back to Iran to visit his parents. When he returned, Russia was in chaos and he couldn't find the girl or her family.
"He never forgot her and years later my dad also tried to help him search but they never found a trace of them.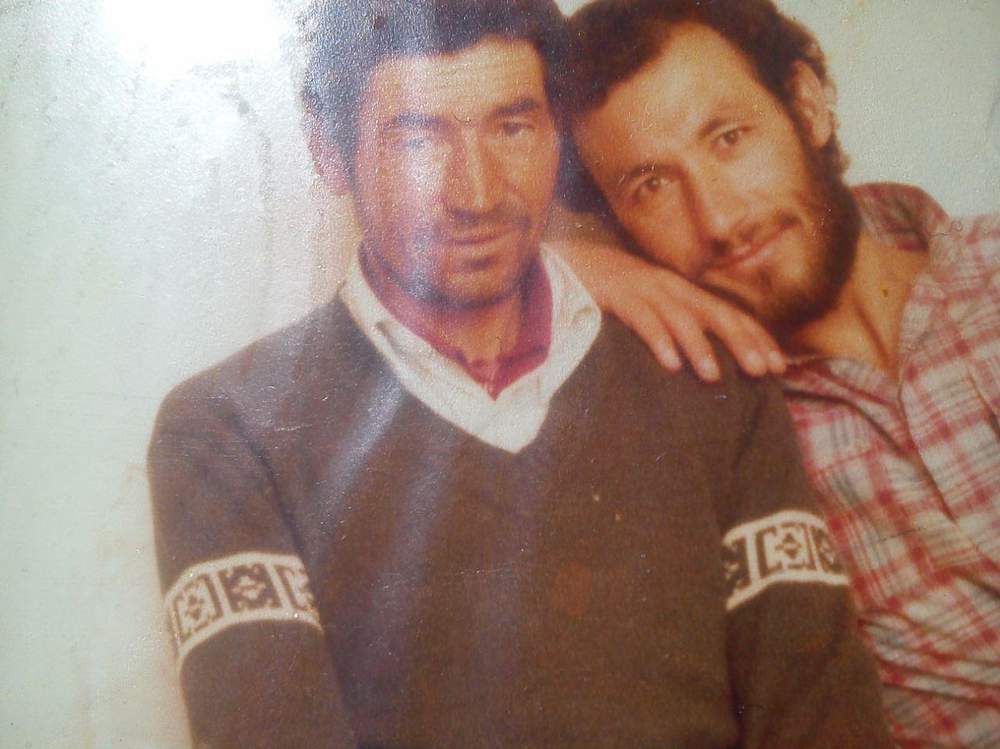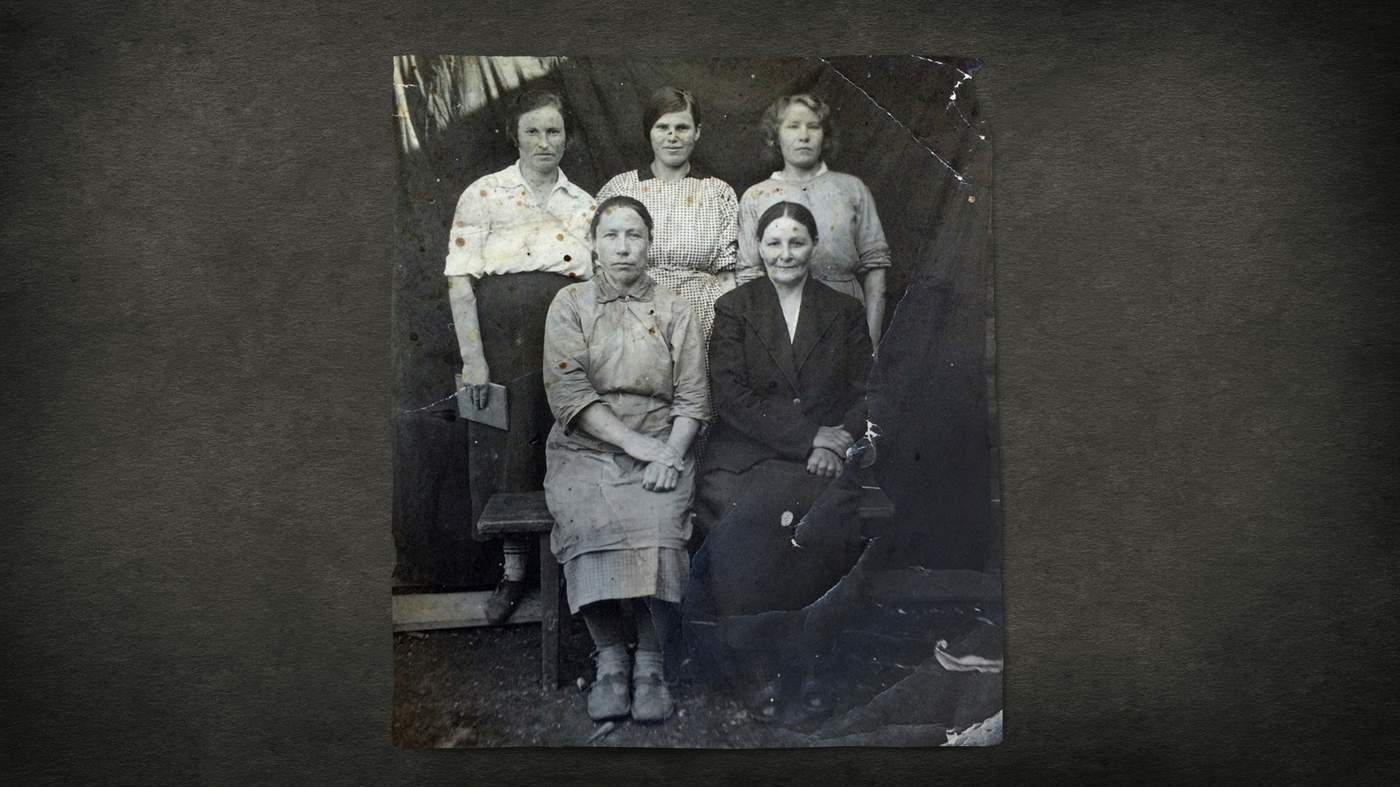 After the revolution, property was nationalised and many rich Russians were reduced to ruin. Elena Luzina's great-grandmother (bottom right) was a wealthy philanthropist whose family were factory owners:

"After the revolution they lost everything and she was sent to work on a collective farm. She raised her grandchild, while her daughter - my grandmother - went out to work."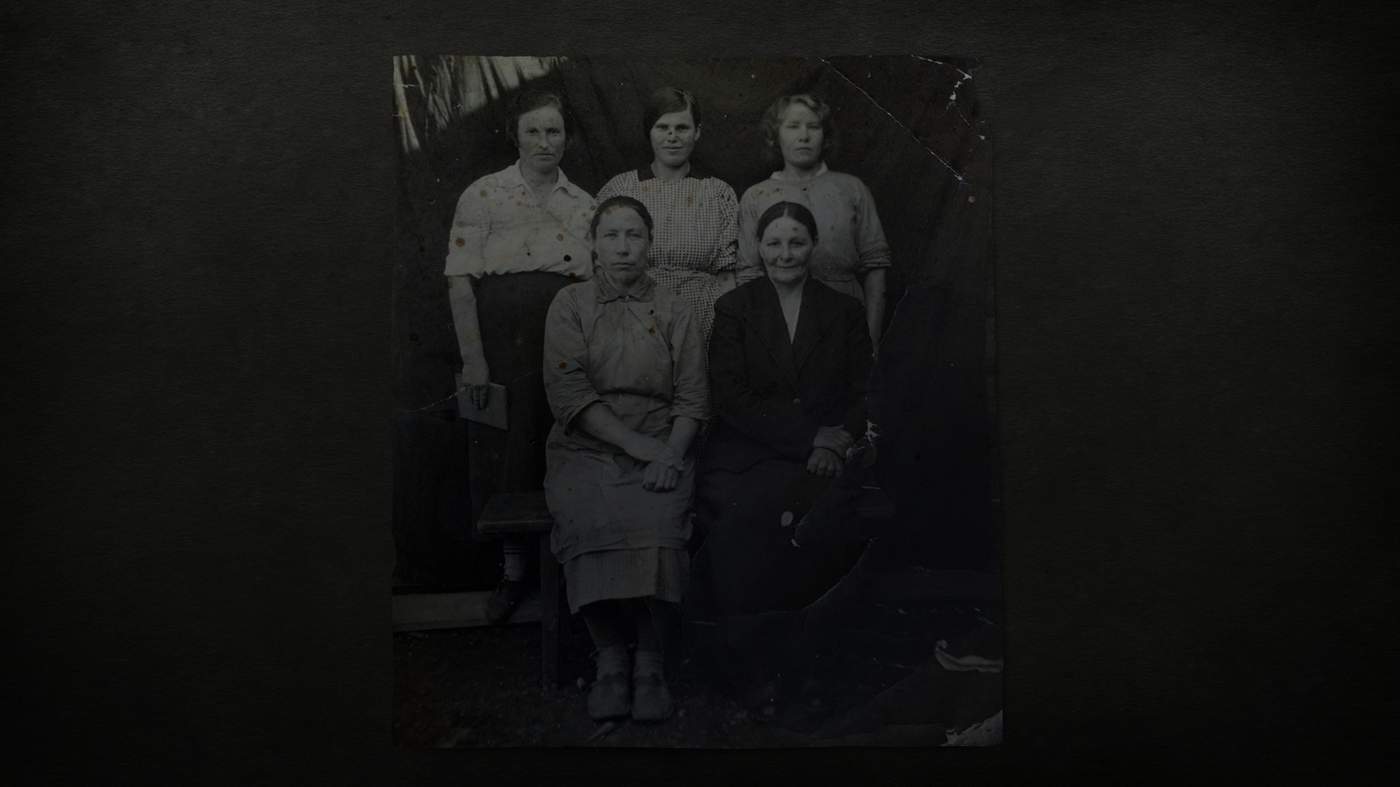 Hunger
As the Bolsheviks fought to hold on to power, supply systems broke down and food shortages became a fact of life for many. Younes, from Iran, remembers a story told by his Russian grandfather who later fled to Iran: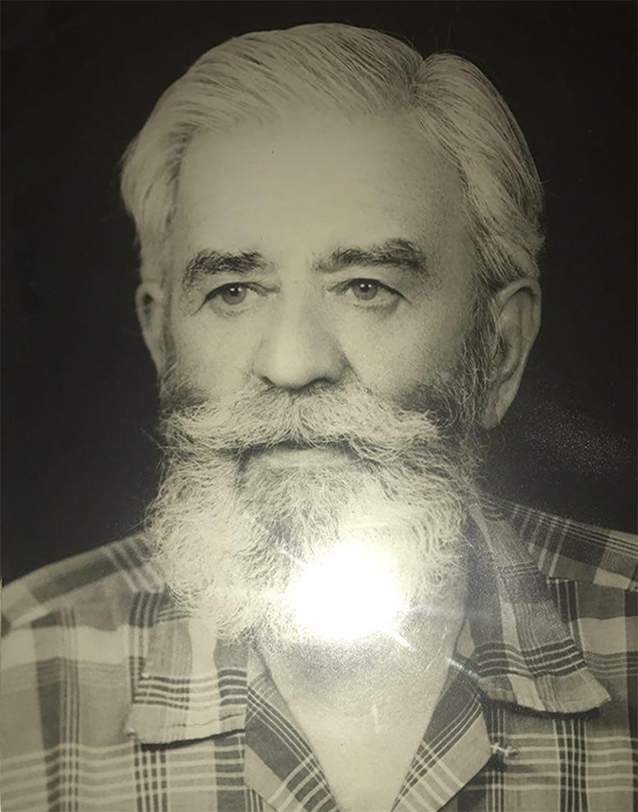 "When he was little the authorities gathered all the poor, hungry children in the town in a big building and told them to pray to God for food.
"Nothing happened.
"Then they told them to ask the same from Lenin. And as soon as they did, the doors opened and they were given lots to eat. I don't know how true this story is, but when I was growing up it made me think a lot about whether God really existed."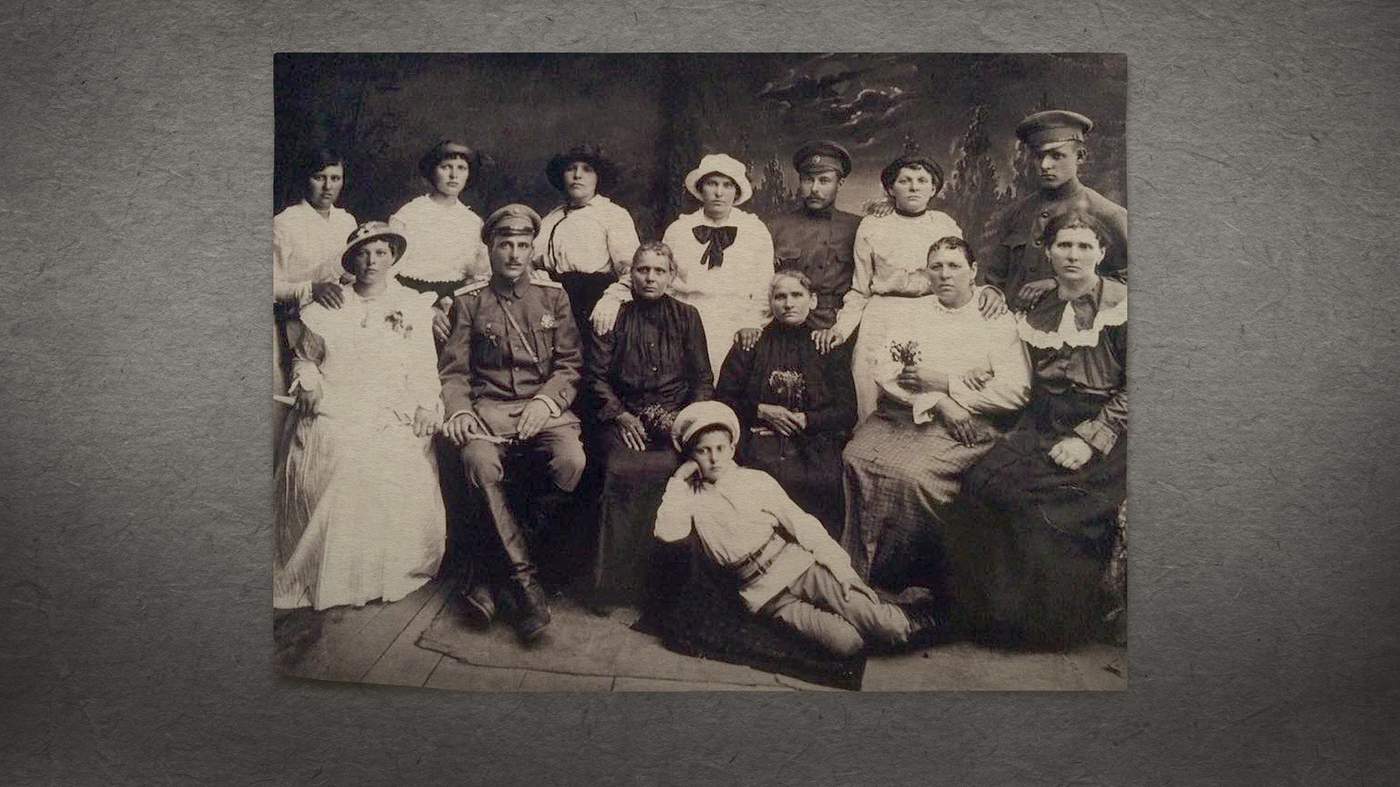 Like many Russians who are now discovering their hidden past, Tatiana from Moscow recently learned what happened to her family in 1917:

"My maternal great-grandmother was an educated woman who had four sons. After the revolution they lost everything, twice. First their livestock was confiscated and given to so-called poor people. Within a year all the animals died. The second time they took everything, even the children's blankets. The four sons were all arrested and exiled."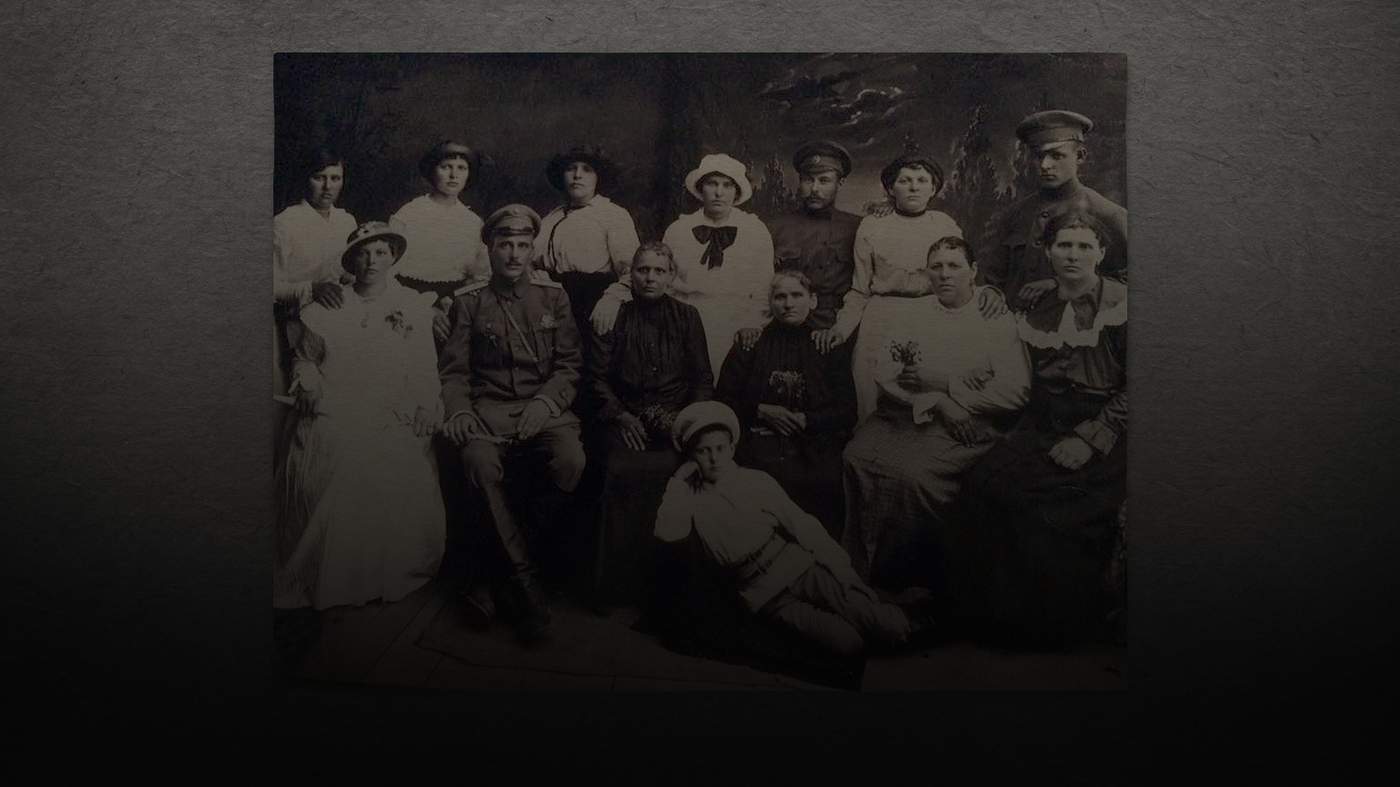 World War One draws to a close
After Lenin pulled Russia out of World War One, Britain and other allied countries deployed troops to northern Russia to stop the Germans opening up the eastern front. Andrey Kachkin's grandfather Semyon was a Bolshevik naval officer with the Baltic Fleet: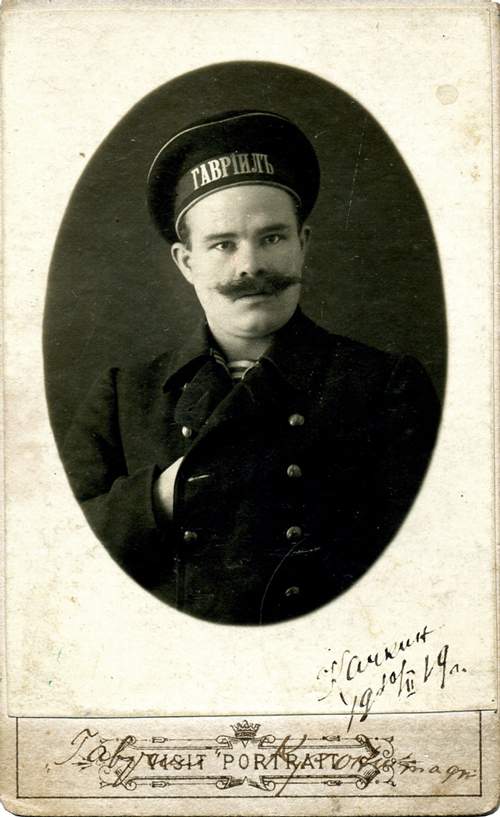 "In 1919 my grandfather was serving on a warship called the Gavriil, which was blown up by a British mine in the Baltic Sea. He survived and after the Second World War he returned to the area - on the Gulf of Finland - and bought a house which is still my home today."

Rebellion in the Caucasus
In the Caucasus mountains, on the southern edges of the Russian Empire, the revolution opened a brief window of independence for countries like Georgia. For another nation, the Chechens, it also raised hopes of a chance to finally break free from Russian domination. Dr Taha Sultan Murad from Jordan remembers his father, Sultan Murad, who went to Georgia in 1920 to join the fight for Chechen independence: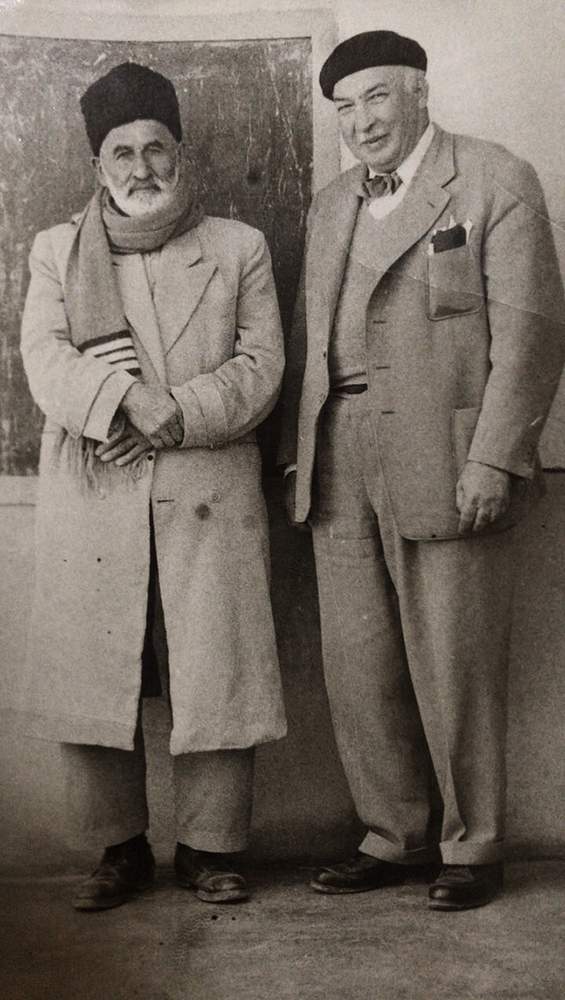 "He travelled with Said Shamil, the grandson of Imam Shamil, the 19th Century Chechen resistance fighter. Here they are in this photograph. My father is on the right. Despite their efforts, the entire Caucasus region was eventually conquered by the Red Army. For Chechens the revolution wreaked havoc, destroying our religion and killing so many of our people."

The fall of the aristocracy
For the Russian aristocracy, the revolution brought an abrupt end to a life of wealth and privilege. Many fled the country. Those who stayed behind found there was no place for them in Russia's new society. Anastasia Zabalueva's great-grandfather was one of them:
"If the revolution hadn't happened, our family history would have been very different.
"My great-grandfather was a count from Ufa province. His family owned vast estates and gold mines. He was involved with the revolutionary movement, and even worked closely with Lenin.
"After the revolution all his property was confiscated, and he ended up on the edge of poverty. All his former comrades turned their backs on him, afraid to be associated with an aristocrat."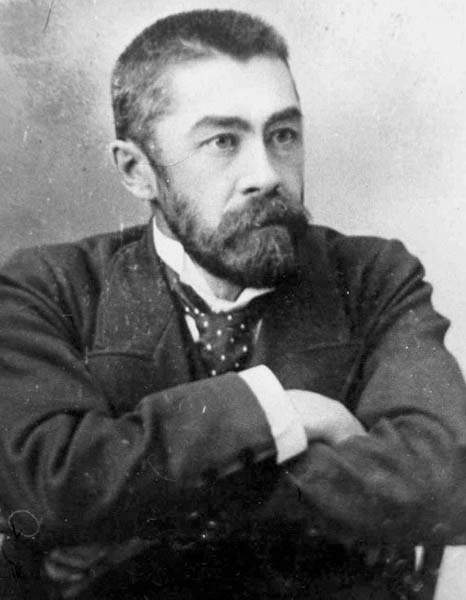 The revolution reaches Central Asia
Across the Russian Empire, the old order was overturned. In Central Asia it spelled the end for the khans and emirs who had ruled once powerful city states. Abdusattar Alimi is the youngest son of the last emir of Bukhara:
"My father Said Mir Mohammed Alim Khan, was forced to flee Bukhara in 1920 when it was taken by the Bolsheviks. I was born in Kabul, in Afghanistan, but all my life I have thought of Bukhara as my real home and I have longed to go there. When the Russians invaded Afghanistan my family fled again, to Pakistan.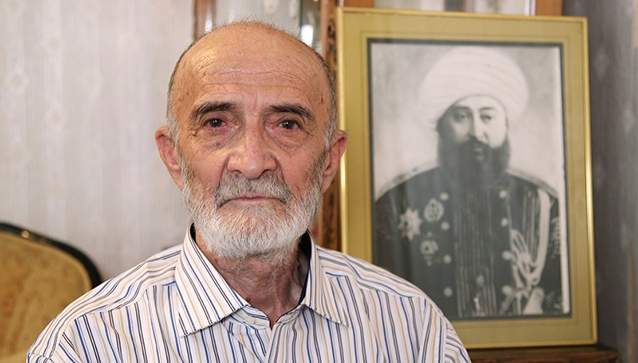 "I'm 74 now and in my old age I've moved again, to Turkey, to be with my children. But I still dream of Bukhara, the place I should have been born."

Emigration
After the revolution, Russian emigres scattered across the world. Igor Fleischer Shevelev from Paraguay grew up in the household of a White Russian general who decided to make a new life in South America:
"Juan Belaieff, or Ivan Belayev in Russian, was a very distinguished man who always dressed in military attire.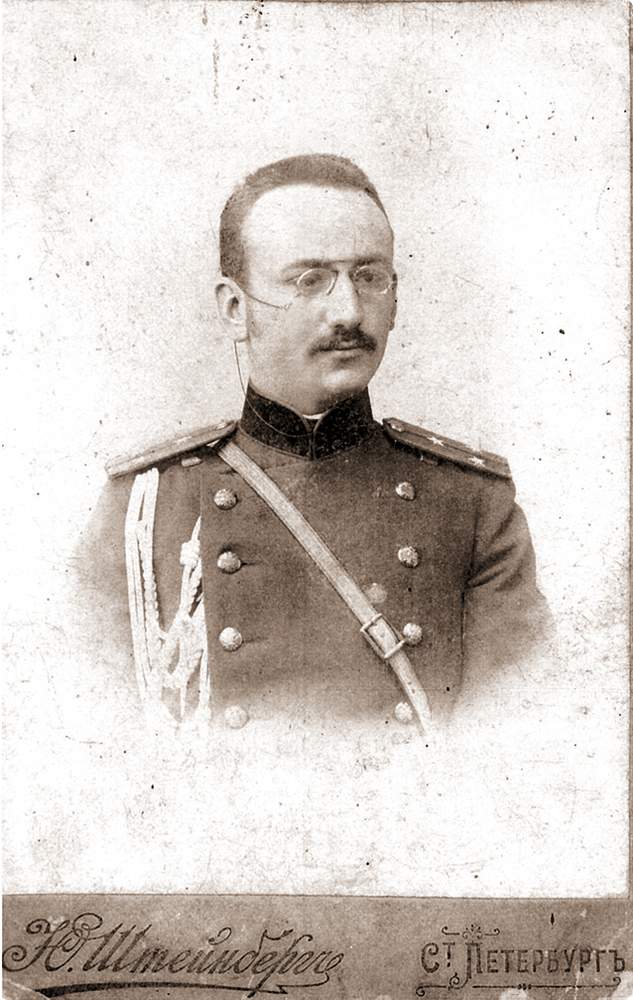 "He became a national hero in Paraguay for his work mapping the country. He was an expert on indigenous people and they were always coming to the house to visit him.
"When he died, he was given a full military funeral and the leader of one of the indigenous tribes escorted his coffin to be buried on their land, as he had requested."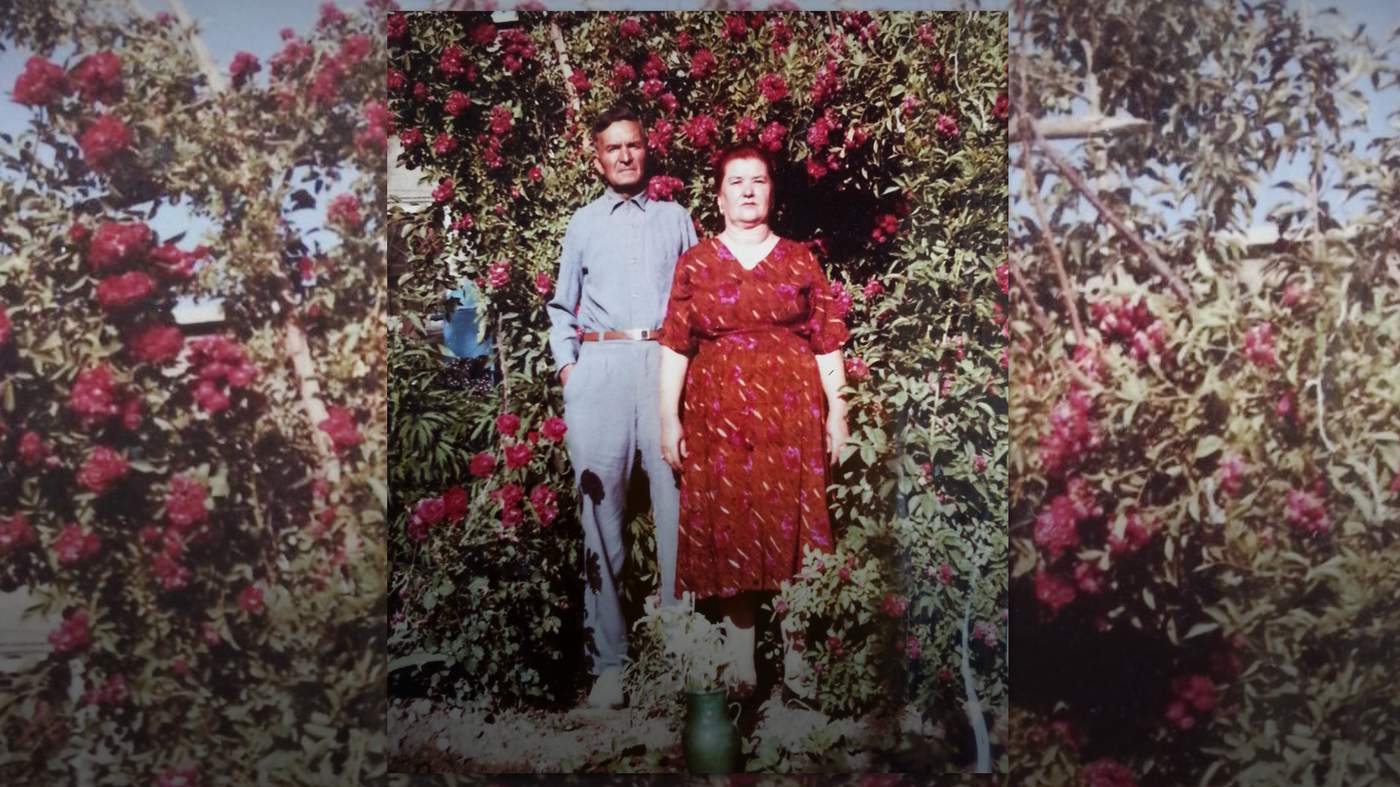 As the civil war raged across Russia, food and livestock were requisitioned from farms. Sima and Mina from Iran remember their Russian grandmother, Anastasia, (on the right) who had a smallholding in Ukraine with her Iranian husband, Jalil:

"After the revolution everything was confiscated – even the flour they had hidden away. Grandmother said the only thing they left were the horses because she told the soldiers they were blind.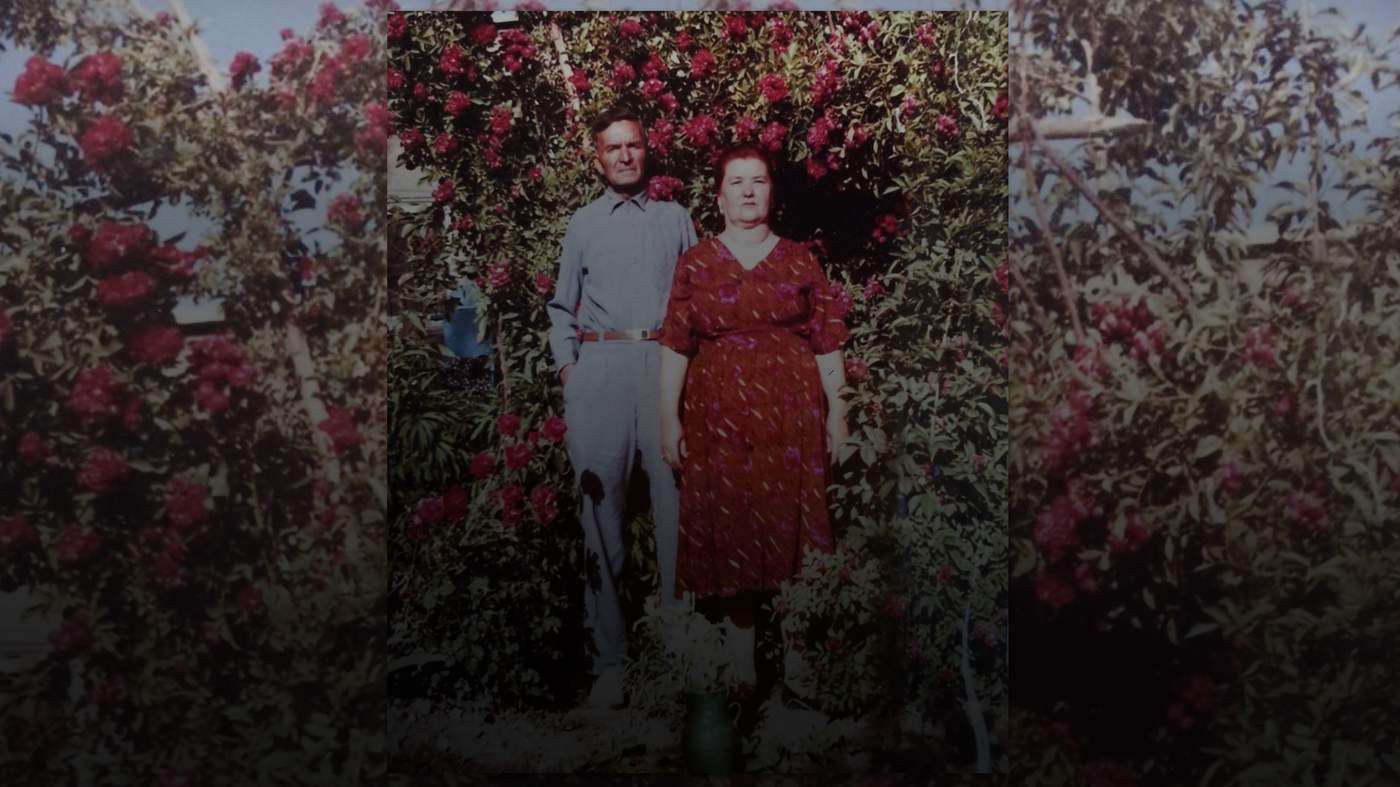 "By 1928 the family were so poor and hungry that they decided to go to Iran. On the way their nine-year old son and baby daughter died of typhus. Our mother, who was six, was the only one to survive.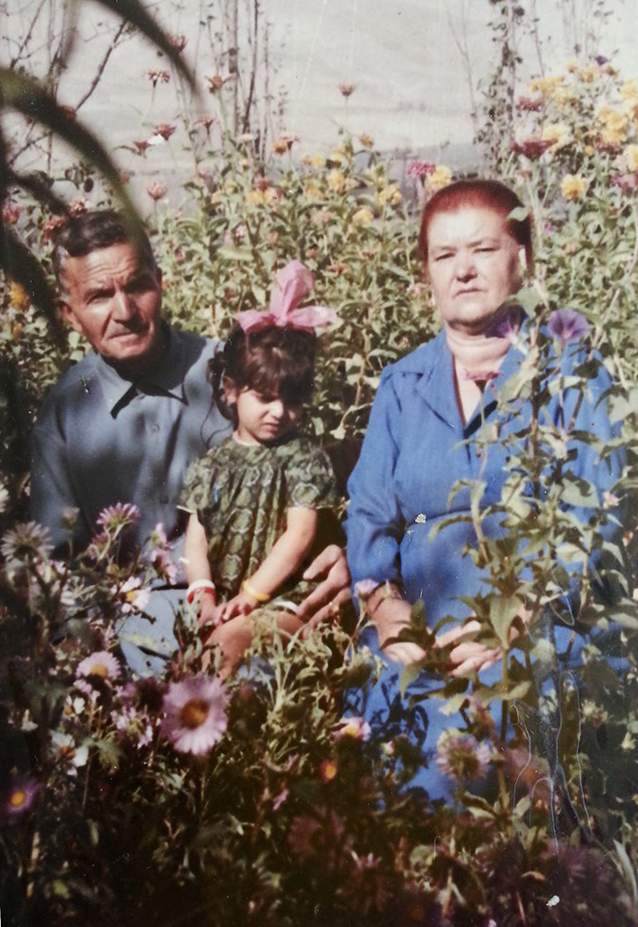 "Grandmother Anastasia left her mother behind in Russia, and she never saw her again. She never wanted to talk about what happened because she was always afraid the soldiers would come back."
1930s and 40s: Stalin tightens his grip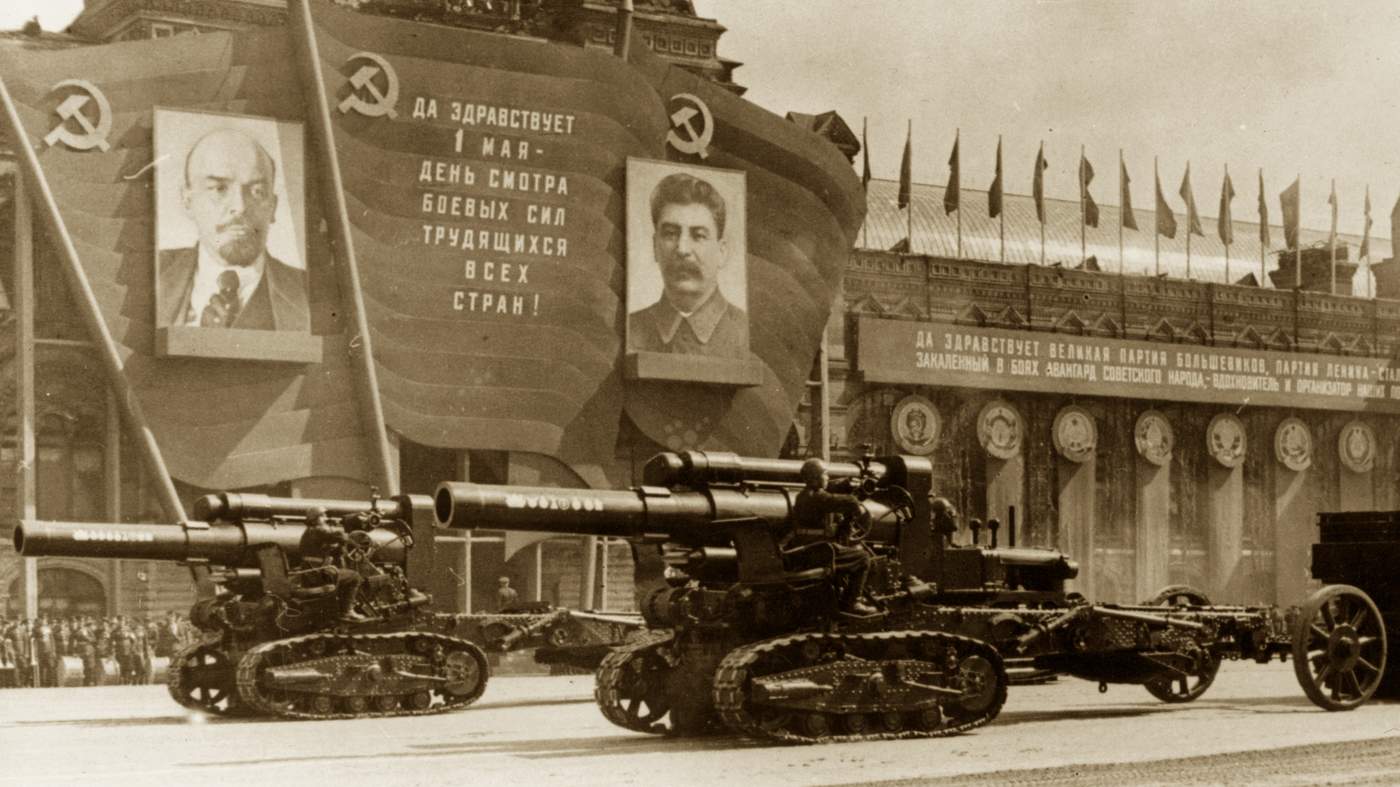 After Lenin's death, Joseph Stalin assumed power. He began a series of purges in which millions would be arrested, imprisoned or executed. Yulia from Vladivostok shared the story of her grandfather, Pyotr Shchukin, who was a leading revolutionary from the Urals:

"In 1937 he was arrested and shot after a false denunciation. He was only 28. As the family of an 'enemy of the state', his children suffered a lot. It took 50 years for my grandfather to be rehabilitated. His great-grandson Pyotr is named after him."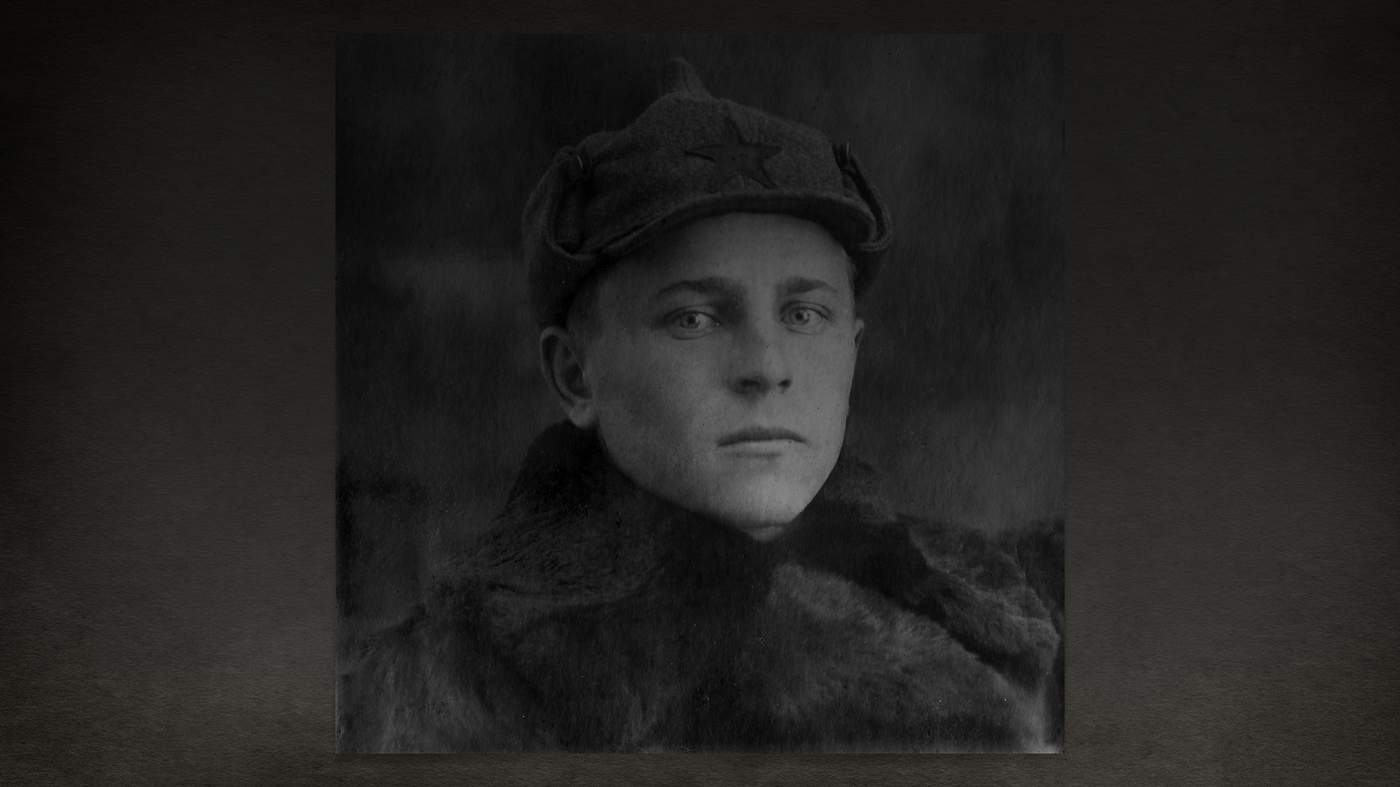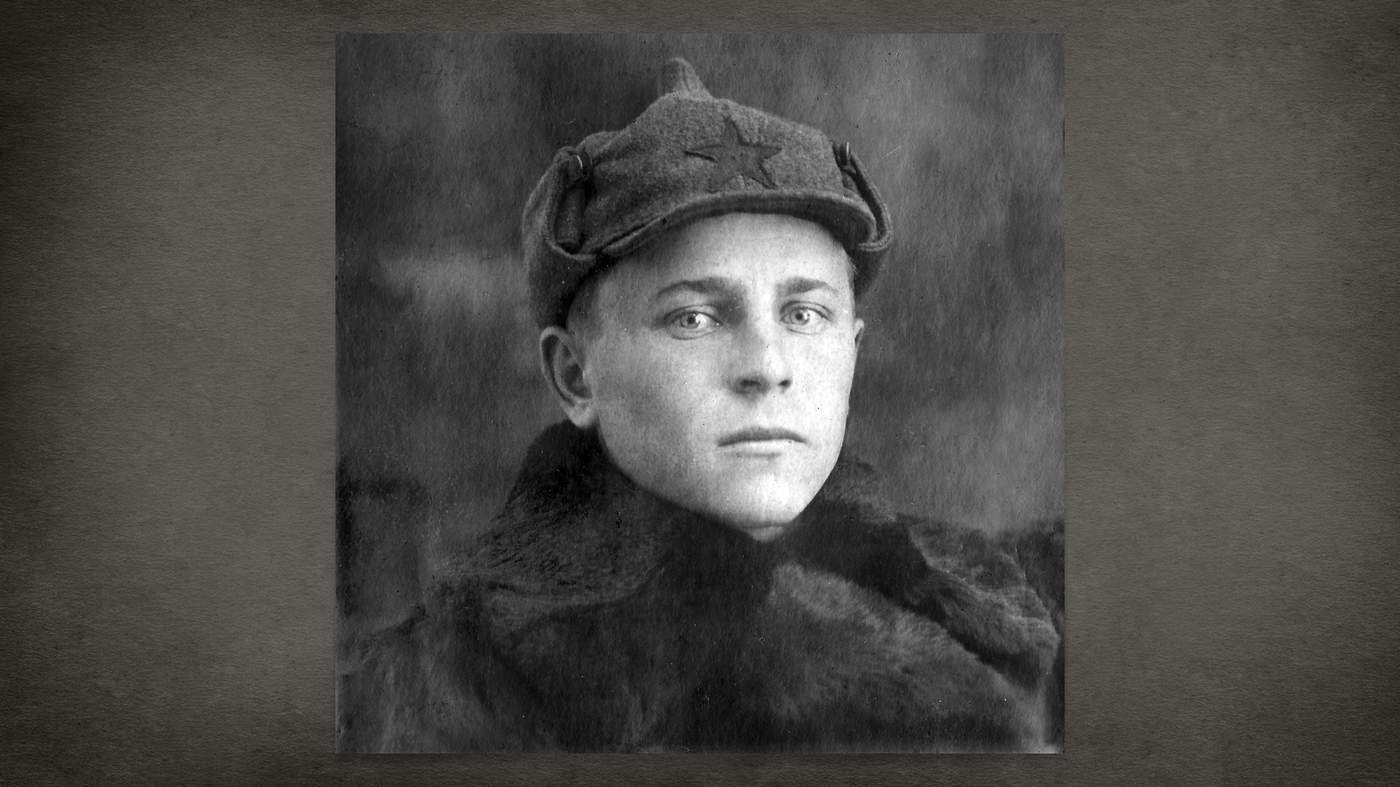 The lawyer from Samarkand
Stalin's purges reached the very edges of the Soviet Union. Diloram from London tells the story her grandfather, Narzyqul Mirza, a prominent lawyer from Samarkand, who had supported the revolution:
"He was falsely accused of spying and sent into exile in the Russian Far East. He never returned. My father was only five years old at the time and he grew up with the terrible label 'son of an enemy of the people'.
"It left a deep scar on our family and we're still living with the consequences."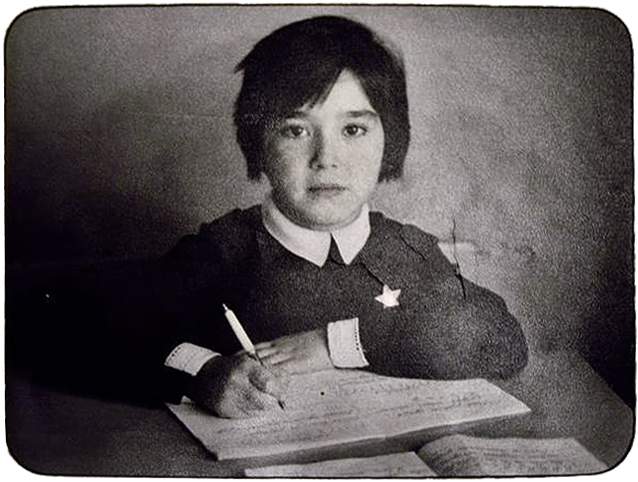 Escape from the camps
At the start of World War Two, 19-year old Kadyrmambet Choro Uulu from Kyrgyzstan was expecting to be called up to the army. But as the grandson of wealthy pre-revolutionary landowners, a very different fate awaited him. His grandson Almaz tells the story:
"Kadyrmambet was arrested and sent to a labour camp in the Urals. Conditions were so terrible that he and some of the other Kyrgyz prisoners decided to escape. Sixty young men made a run for it, but only three survived. He was one of them.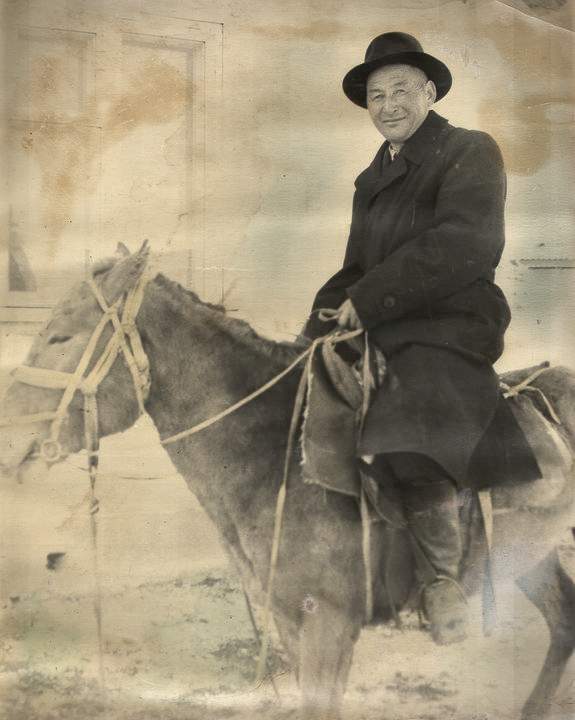 "Back home in their village in Kyrgyzstan, people understood they had been unjustly imprisoned and had suffered enough. The local authorities left them alone. My grandfather went on to study at college and spent the rest of his life working in the village."

From Detroit to the Gulag
Soviet citizens who had travelled abroad were a particular target for Stalin's secret police. Igor Artsybushev's grandfather, also called Igor, was sent to work at the Ford factory in Detroit in the 1920s, to learn about the US motor industry:
"He returned home in 1933 to a job at the new tractor factory in Chelyabinsk.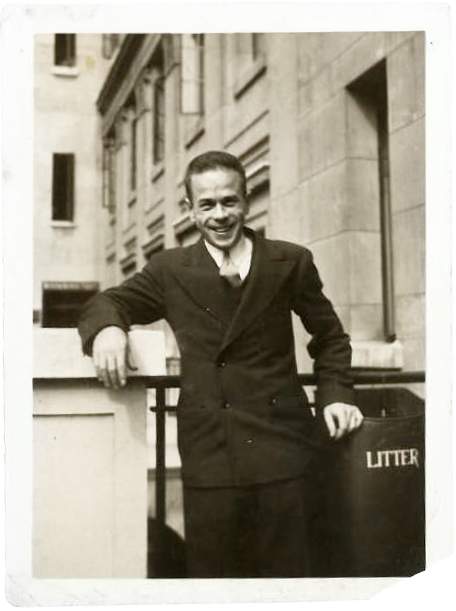 "In 1939 he was arrested and he spent most of the next 15 years in the Gulag. He was finally released after Stalin's death. He lost the best years of his life and came home to two teenage children who hardly knew him. I grew up listening to his stories about America and about the labour camps. It had a profound effect on me."

Famine and the Cossacks
At the beginning of the 1930s, the Soviet authorities' attempts to force the peasantry into collective farms, caused a catastrophic famine. Among those affected were the Cossacks of the Kuban region in southern Russia. Natalia Evdoshenko's grandmother Pelageya Kovalenko was one of them:
"My grandmother was born in 1917. Her father was killed fighting against the Bolsheviks. Her mother refused to join a collective farm and like many Kuban Cossacks she died in the famine.
"Aged just 16 and completely alone, my grandmother fled south to Azerbaijan.
"There she was forced into a marriage by a local man, and that's how my mother and two of her brothers were born. All three children finished school with distinction, and for us it worked out well.
"But I keep thinking about the tragic fate of the Kuban Cossacks whose lives were completely destroyed by the Soviets."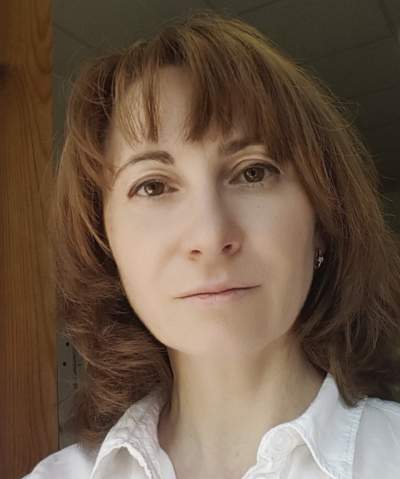 1960s and 70s: Communism at home and abroad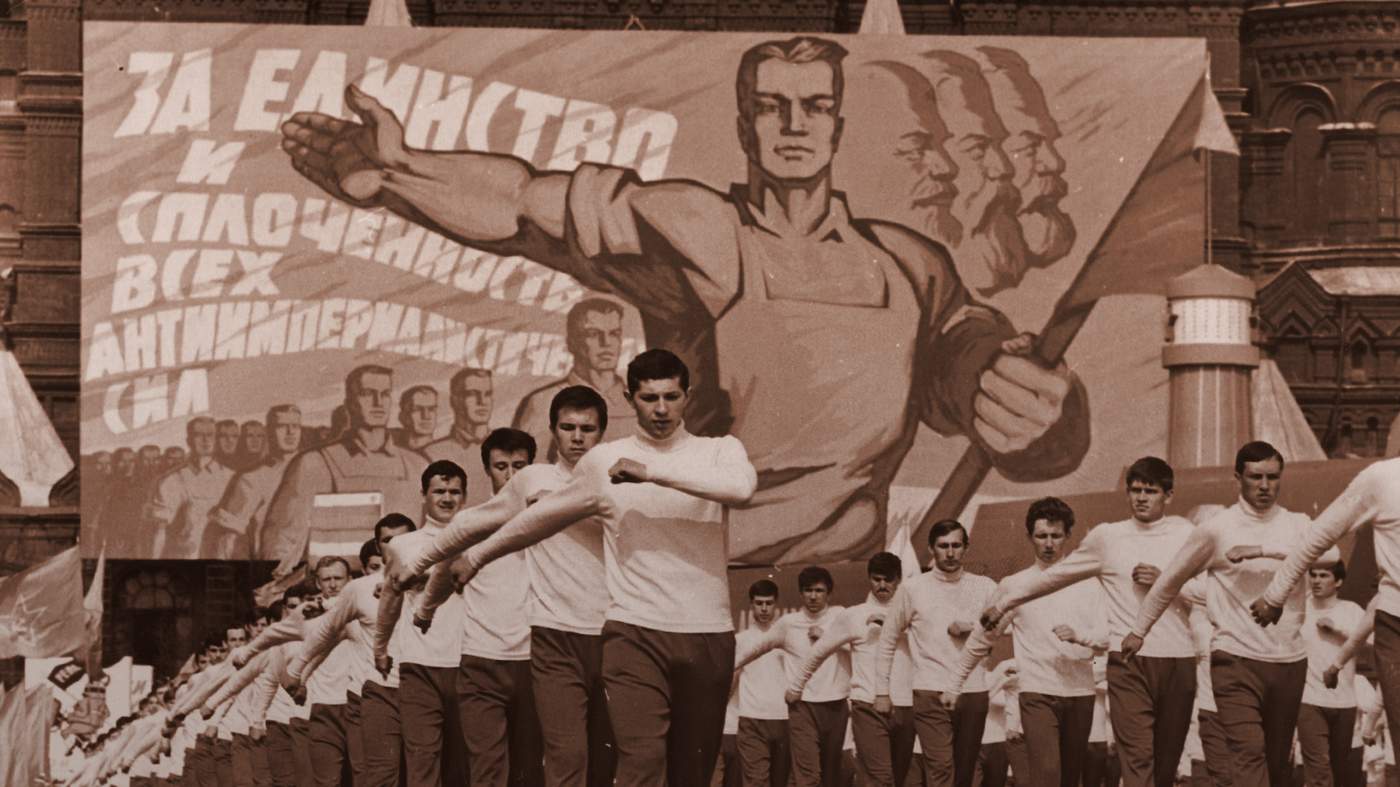 Vietnam's first seismologist
In the decades after the Russian Revolution, many liberation movements and uprisings around the world took their inspiration from the momentous events of 1917.
Nga Pham is from Vietnam, where the Communist Party staged its own revolution against French colonial rule in 1945:
"My father, Pham Van Thuc, is one of Vietnam's first seismologists. He always said someone from his modest background would never have achieved this without the legacy of both revolutions. In 1967 he was sent to Moscow to study geophysics. He travelled across the Soviet Union studying volcanoes and earthquakes. He was very upset when the USSR fell apart."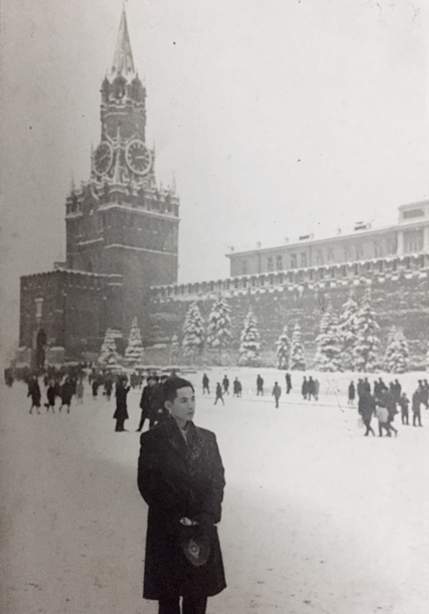 Vladimir and Ernesto
Like many Latin American countries, Venezuela experienced a surge of support for Communism in the 1960s. Many children born at that time were given revolutionary names. Vladimir Villegas is one of them:
"My parents were members of the Venezuelan Communist Party. They called me Vladimir after Lenin. My brother is called Ernesto, after Che Guevara. My father travelled to Russia several times to represent the party in Moscow.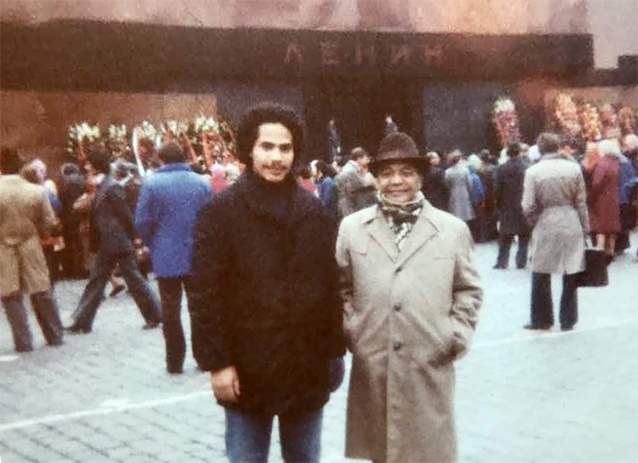 "This is a photograph of him and me outside Lenin's mausoleum on Red Square. I have met many Venezuelans with similar names, from different backgrounds and social classes… I suppose I'm lucky my parents didn't call me Stalin!"

The Iranian branded a communist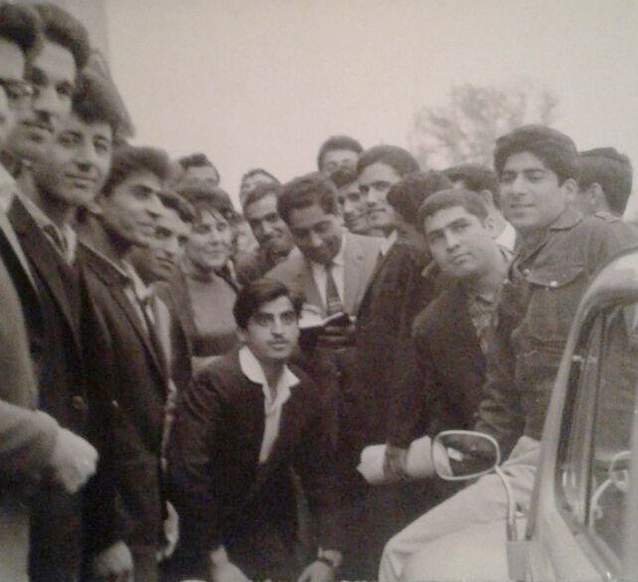 In 1963 Ali Ahmad from Iran applied to study at the newly-opened Patrice Lumumba University in Moscow, which was offering free education to students from the developing world:
"I applied, but I never followed it up because I didn't have any money to keep studying. Years later, after the Iranian revolution, my application came back to haunt me.
"Every time I applied for a new passport I would be asked by the authorities to explain why I applied to study in a communist country. Finally in 1995, I was banned from travelling abroad altogether.
"So that was my share of trouble from 50 years of communist ideology."

The poet from Afghanistan
In 1965 Afghan poet Sulaiman Layeq became one of the founding members of the left-wing People's Democratic Party of Afghanistan:
"My father was a religious scholar and he expected me to follow in his footsteps. But at Kabul University I was introduced to left-wing politics and the ideals of the Russian Revolution. I am also a writer, and my work has been translated into Russian and other languages of the Soviet bloc countries where it was well received."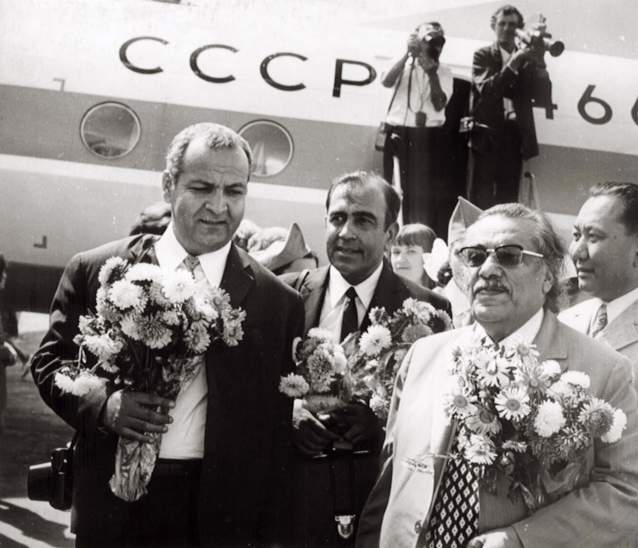 "This photograph was taken in 1973 when I was attending a conference of Asian and African writers in Kazakhstan. I'm on the right. I admired the Soviet Union and you could say that both politically and in my work as a writer, it had significant and very positive impact on my life."

The Kyrgyz Young Pioneer
It was a right of passage for all Soviet school children to join the Young Pioneers children's organisation. Ondurush Toktonazarov, from Kyrgyzstan became a member in 1967 at the age of 10:
"It was the 50th anniversary of the Russian Revolution. Our village club was packed with people and I was wearing my red Pioneer tie.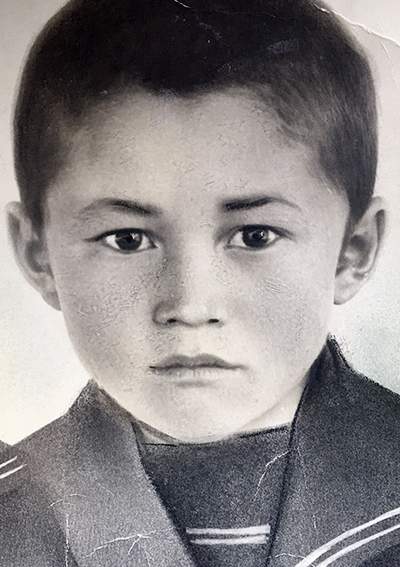 "We had to recite a poem about Lenin. 'He gave us our future, he gave us education! He gave us the star that burns in our country.' I remember shouting it out as loudly as I could. I recited it so well that I was given a prize. Everything has changed so much since those days, but I'll never forget that moment."
In 1970 the USSR marked the centenary of Lenin's birth. Habibullo Kholjorayev was a student in Moscow. His father came to see him, to visit Lenin's Mausoleum:

"When we got inside, he started reciting a prayer from the Koran. I said: 'Dad, stop, you can't do that!' But he carried on and finished with a loud 'Amen', which all the other visitors repeated after him.

"Can you imagine, in the tomb of the greatest atheist ever?"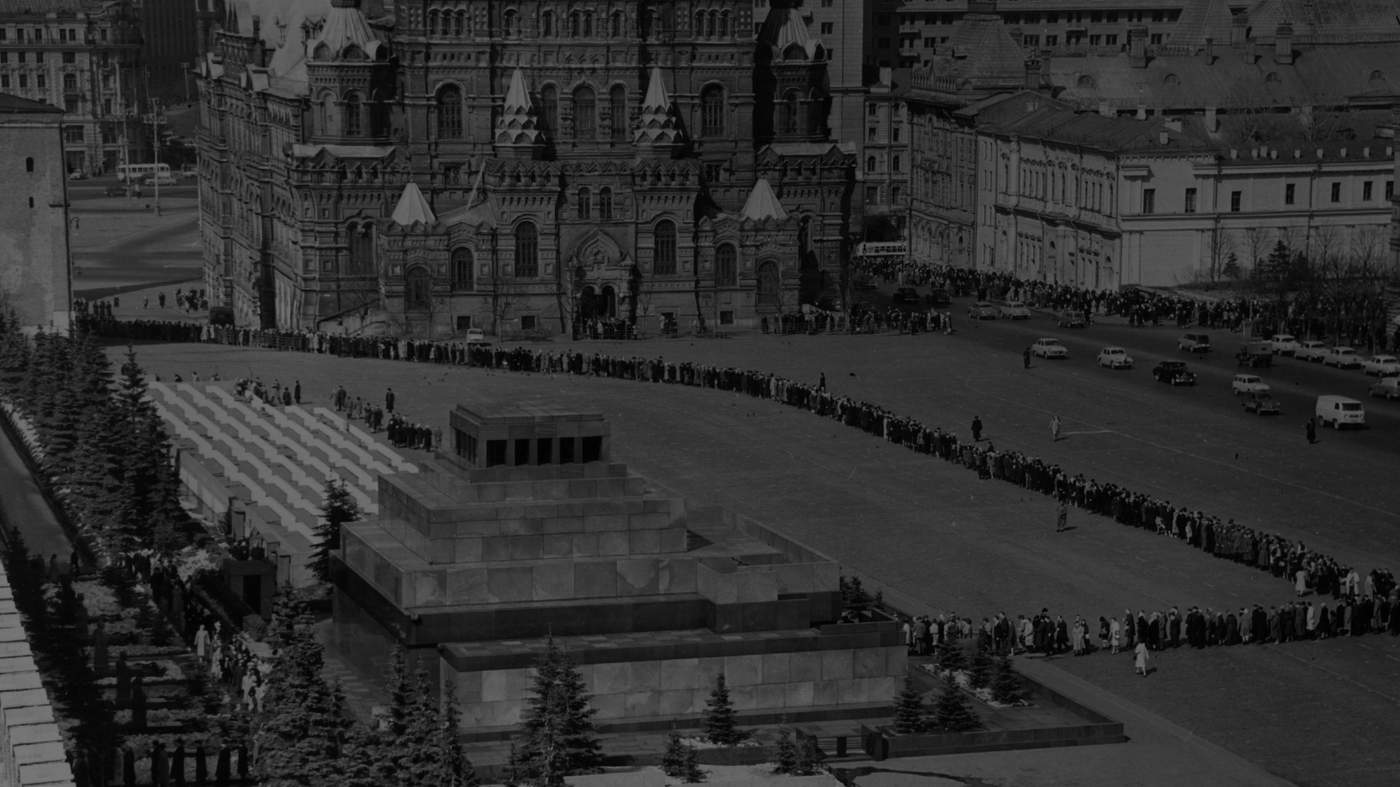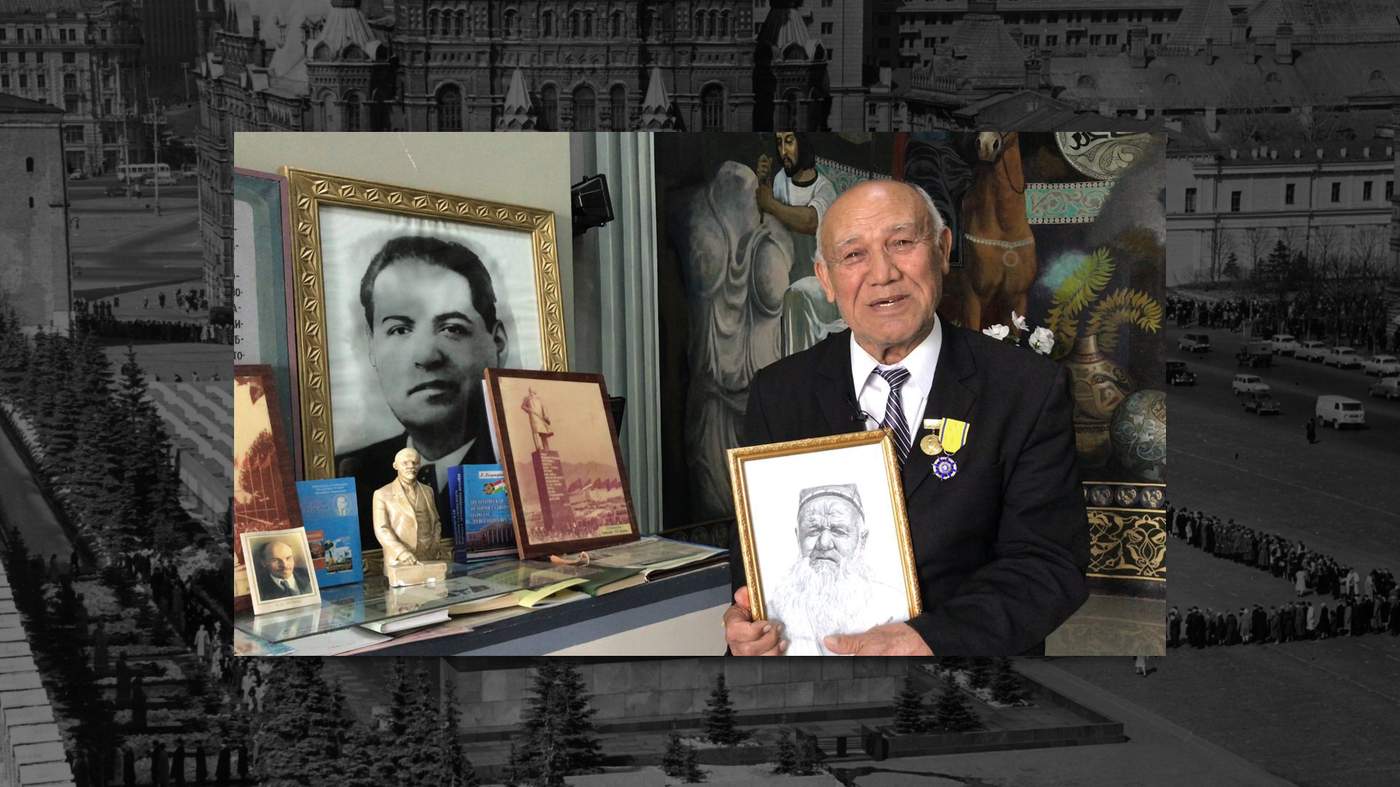 The fine arts scholar from Mali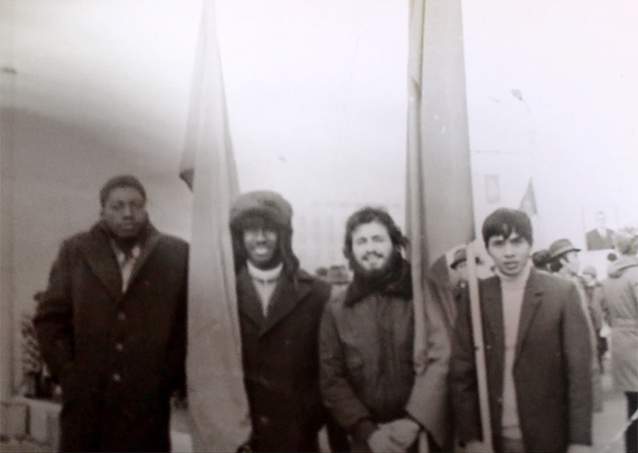 In 1979 students from Leningrad University joined the annual parade to celebrate the revolution. In the crowd was Oumar Kamara from Mali, one of many young Africans who came to the Soviet Union to get a higher education:
"This a photograph of me with my university friends from Congo, Vietnam and Russia. I'm the one in the big coat and the Russian fur hat. I studied fine arts and archaeology in the USSR from 1979 to 1982. It changed my life. I still love Russia and I'm nostalgic for that time. The ideals of the revolution shaped us all intellectually.
"I really appreciate the education system in the USSR and when I compare it to what we have in Mali I can see that our system still has too many failings."

The little girl who loved Lenin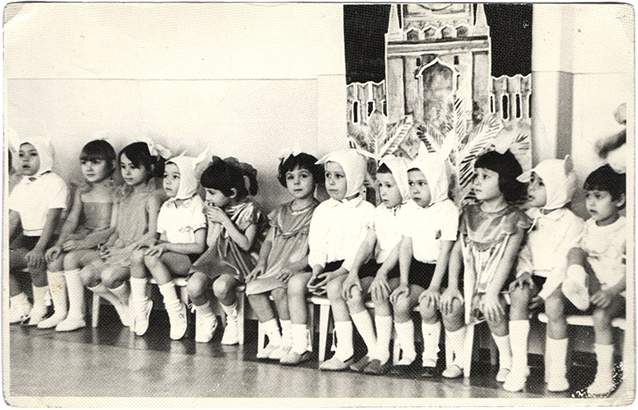 Even at kindergarten, Soviet children held special concerts every year to celebrate the revolution and they were taught to idolise the Bolshevik leaders. Oxana from Ufa shared this memory:
"Our teachers used to tell us Lenin was the kindest and wisest man on Earth. When I was six, my mum took me the dentist for the first time. I was so scared. I was left alone in the corridor for a few minutes with only a bust of Lenin for company. So I climbed on a bench next to it and kissed Lenin. I was convinced he would make me stronger and braver."
The Indian radical
The Russian Revolution inspired a whole generation of communists in India. Many, like Subhashini Ali,from Uttar Pradesh, are still active in politics today:
"My mother, Lakshmi Swaminadhan, was born just a year after the revolution and it had a big influence on her life. A close family friend who was a revolutionary taught her to sing the Internationale and told her stories about the Soviet Union.
"Always a radical and an idealist, she finally joined the Indian Communist Party in 1971, saying she felt 'she had come home'.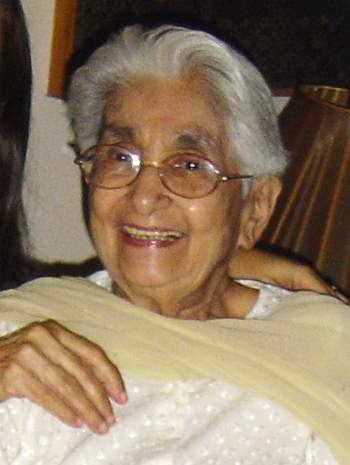 "It was only when I started studying Marxism that I personally understood why the existence of the Soviet Union, and the strength it had attained at such terrible cost to its own people, had been essential to the successes of revolutions in Cuba and elsewhere.
"The astonishing role of Russian women in the revolution and the rights that they achieved was a source of inspiration and wonder. For people struggling for a new world based on equality and justice – the Soviet Union will always remain an inspiration, a reminder that such a world is possible."
1980s to today: The end of the USSR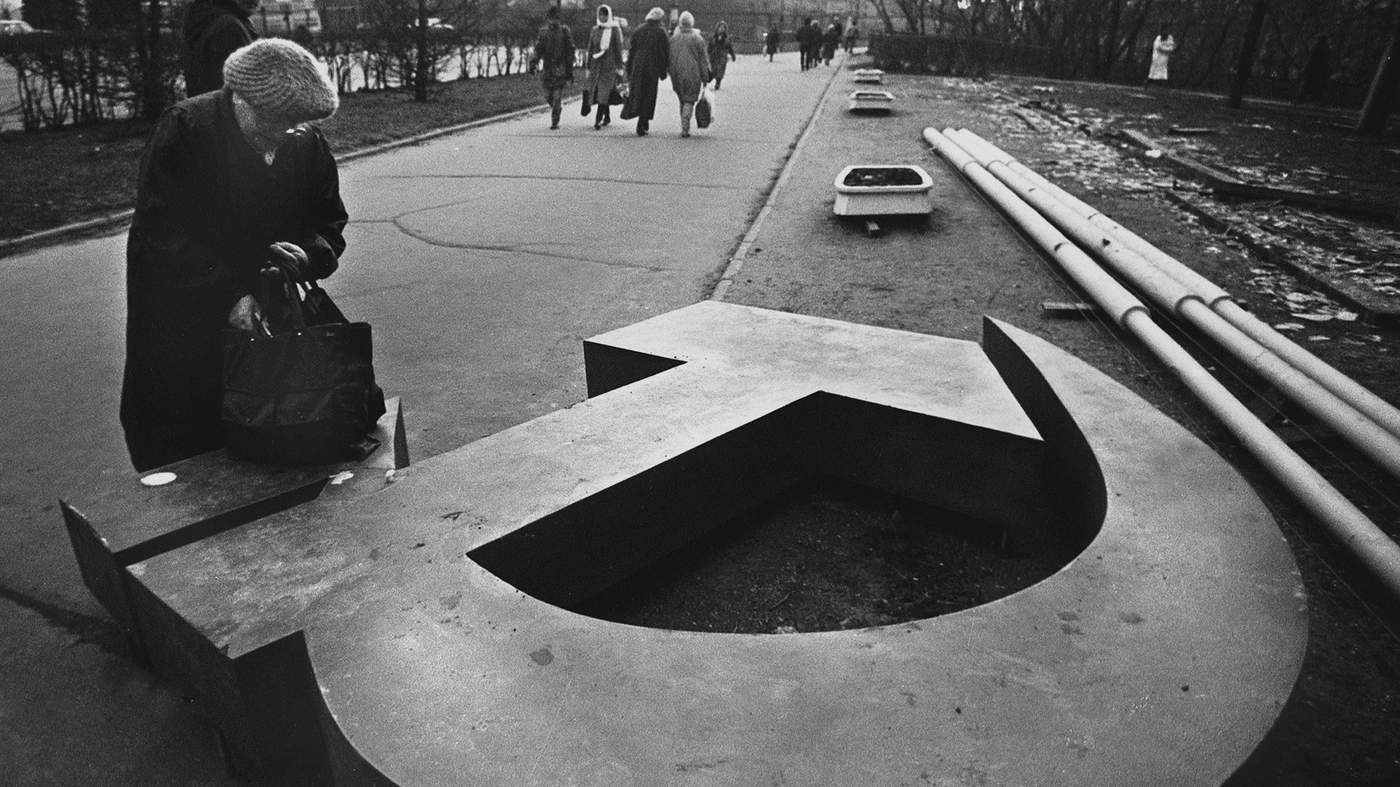 Proud to be a Young Communist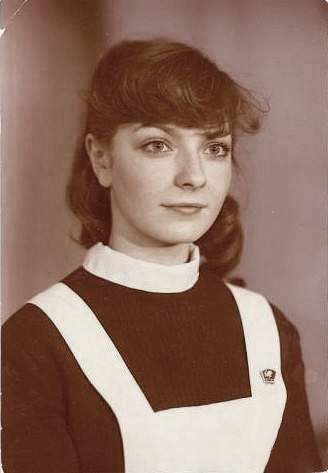 In 1981 Irina Prokofyeva left school. Although she couldn't have known it then, the Soviet Union had just entered its final decade:
"This is me in my last year at school. I was so proud to be a member of the Communist Youth League – the Komsomol – and I still am. I feel incredibly nostalgic about the Soviet times that are now gone. I was so happy then.
"My mum had a friend called Vladlen after Vladimir Lenin. She also knew two people called Kim - a popular name from an acronym of the Russian words for The Young Communist International. I still think they are beautiful names."

Falling statues
In 1988 Faraj from Tehran went to Bulgaria on his first ever trip abroad:
"I grew up with stories about the Russian Revolution and how it had brought equality to all. It was an inspiration for many Iranians who took part in our own revolution in 1979.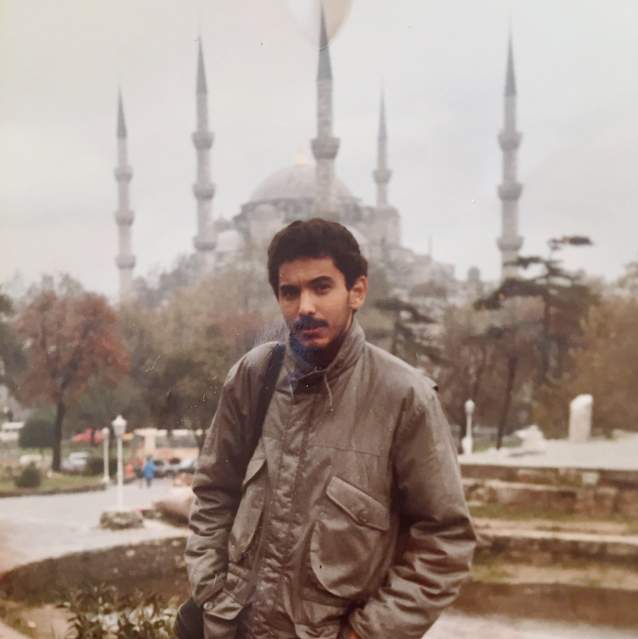 "I was taken aback by the levels of poverty I saw in Bulgaria. Standing in front of the huge Lenin statue in the capital, Sofia, I started thinking about all the statues of the Shahs that I had seen coming down. I suddenly had this very strong feeling that Lenin's statue would come down too, and just three years later it did."

South Africa vs the Soviet Union
In 1986, 18-year-old Paul Morris joined the South African Defence Force and was sent to fight Soviet-backed forces on the Angolan border.
The young conscripts were told that the apartheid regime in South Africa was the last bastion holding out against communism on the continent:
"As a suburban white kid, I was fairly uninformed about politics. I was against the idea of apartheid but didn't have the political depth to make any serious protest. I joined up reluctantly but told myself that we were fighting communism, and we needed to do this.
"This photograph was taken when we were fighting deep inside Angola. I'm in the middle.

"The three months I spent there was the most terrifying, horrible experience I've ever had.

"There were huge all-day fights. I feel like I fought on the wrong side of history because I was fighting for the apartheid government that was involved in the oppression of my fellow South African citizens."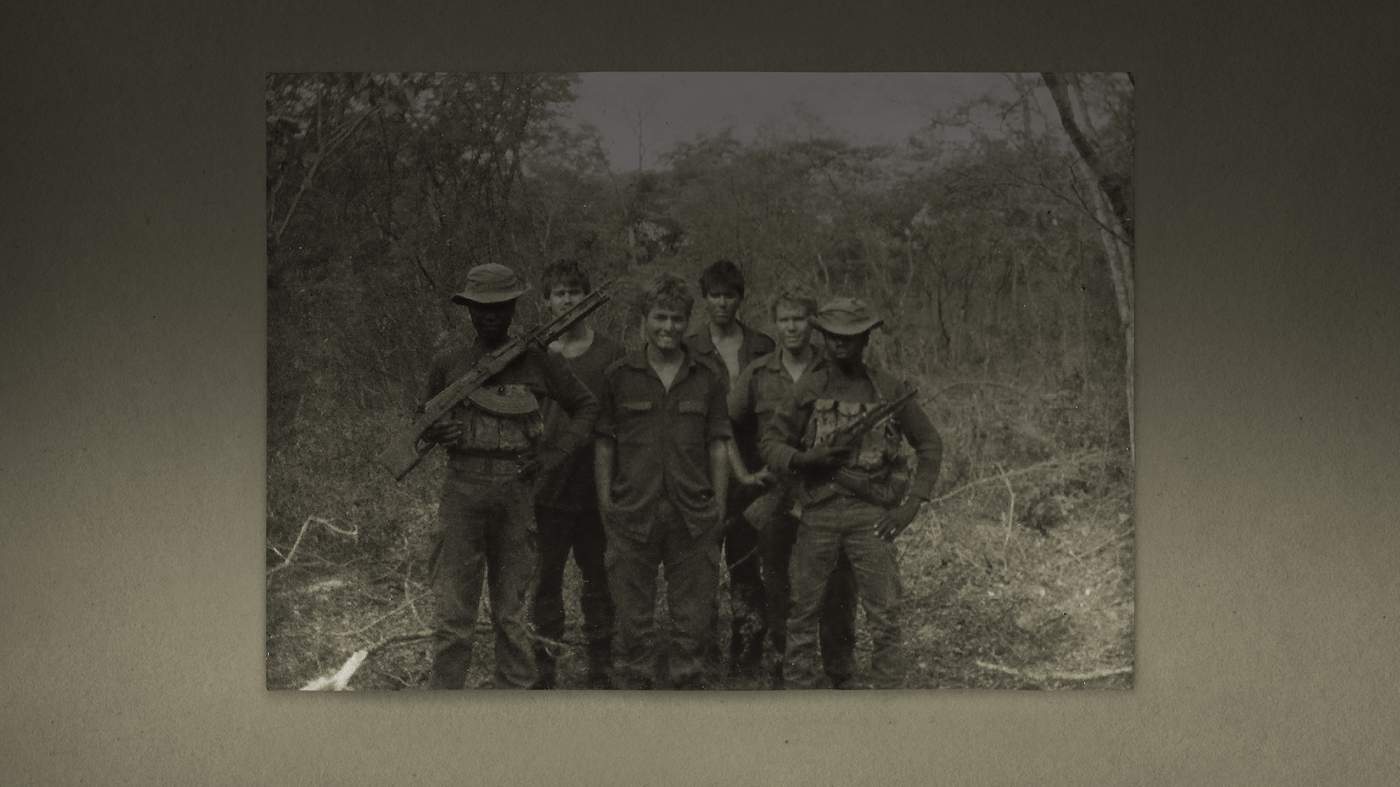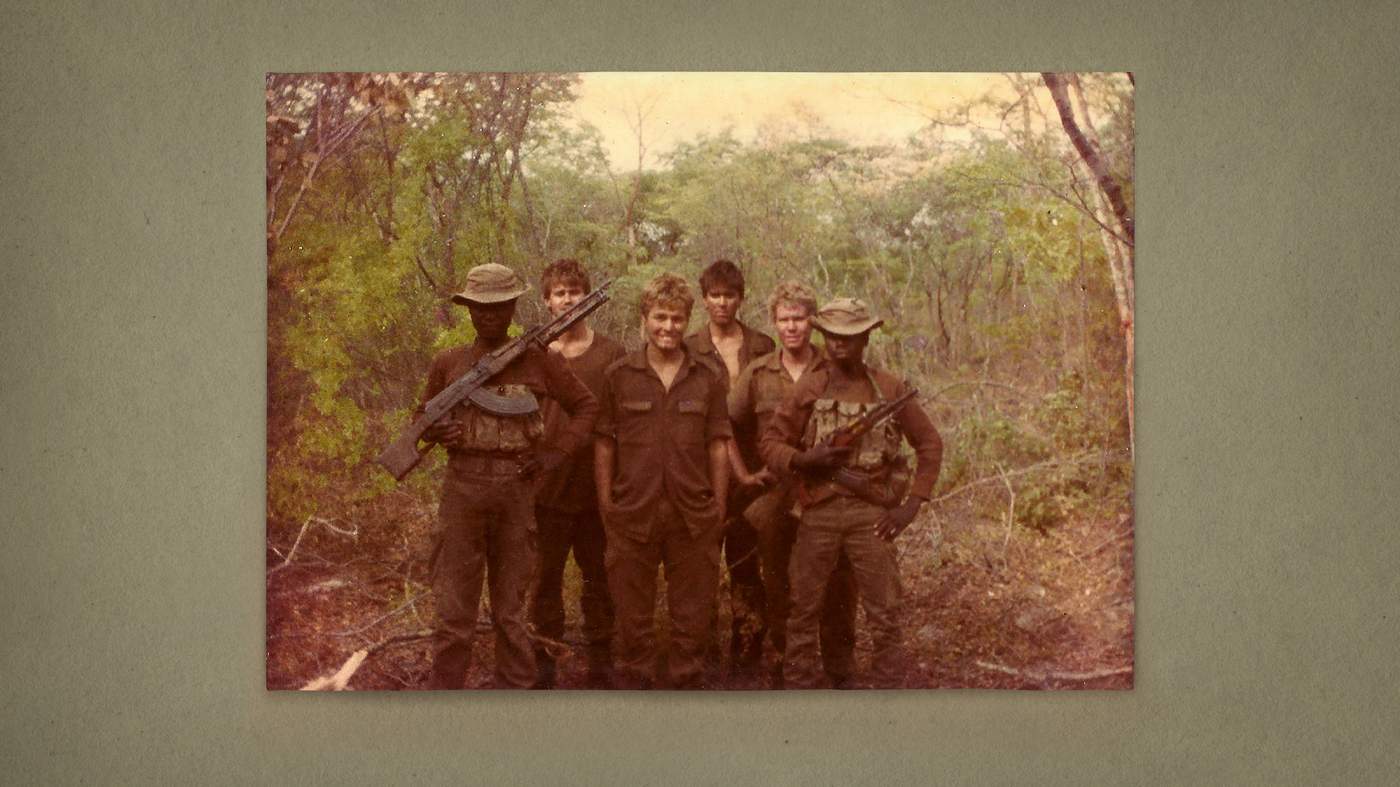 Lenin and McDonalds
Dariush was a schoolboy in Tajikistan at the end of the 1980s:
"My friends used to call me Moscow Boy because I was the only person in the class who had been to Moscow and seen Lenin's mausoleum. We were brought up to think of Lenin as a god-like figure.
"A year before the Soviet Union collapsed, I went back to Moscow. It was a big shock for me to realise that no-one cared about Lenin anymore and the queue for McDonalds was longer than the one for his mausoleum."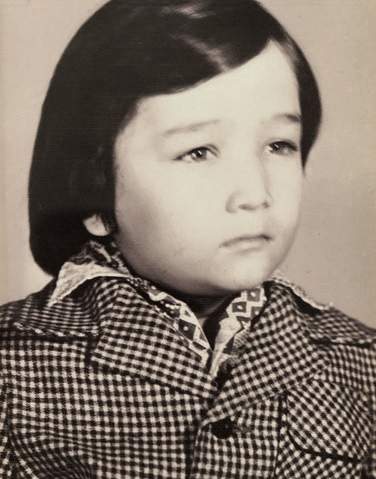 Hijab returns to Uzbekistan
As the USSR broke apart, Soviet people began rediscovering their religious and cultural traditions. Shohi, from Uzbekistan, was among them:
"My great-grandmother Zubaida was one of the first women in Samarkand to stop wearing the Islamic veil. I wonder what she would have thought if she'd known that a century later her great-granddaughter – that's me – would chose to wear the hijab again.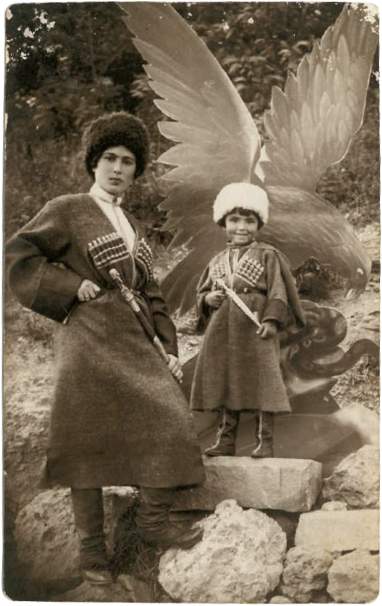 "I did it because my husband's family were religious. But as time passed, attitudes began to change in Uzbekistan and the hijab was no longer considered acceptable. When I applied to do a post-graduate degree, I was told quietly that I would never get in unless I took off my headscarf.
"I understood that doors would be closed to me and I would have to choose, society or religion.
"I am a principled person. For me it had to be either proper full hijab or nothing at all. So eventually I took my headscarf off. I suppose in a way my story makes me a bit of a revolutionary – just like my great-grandmother Zubaida!"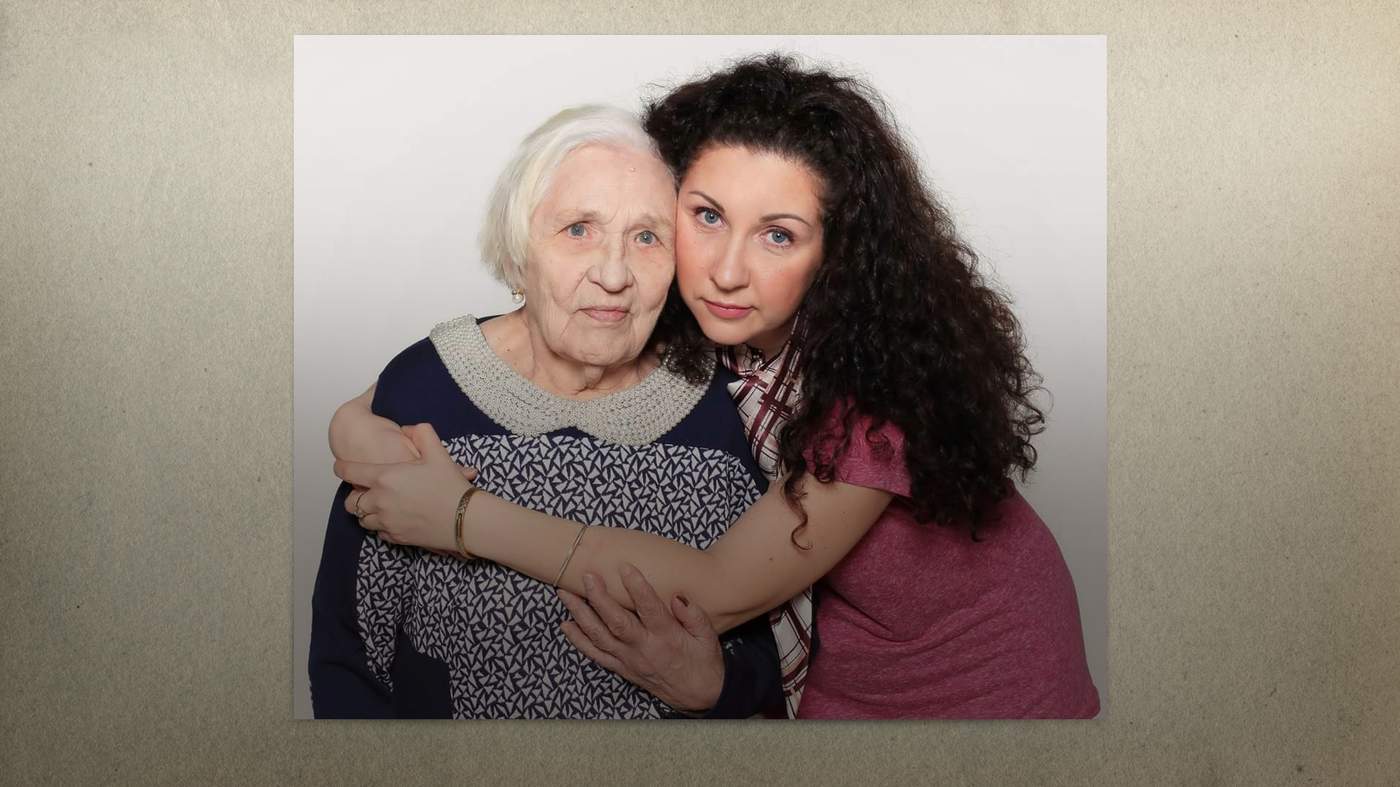 "If it wasn't for the revolution, I wouldn't have been born," says Olga Ojala from Estonia.

"My great-grandfather was a Bolshevik who took part in an attack on a convent in Smolensk. There he met my great-grandmother Alexandra, who was a novice nun.

"My grandmother, the love child of the revolution, was born in 1924 and is still alive today. This is a photograph of the two of us.

"So thank you revolution!"