Remembering
Harry
by Linda Adey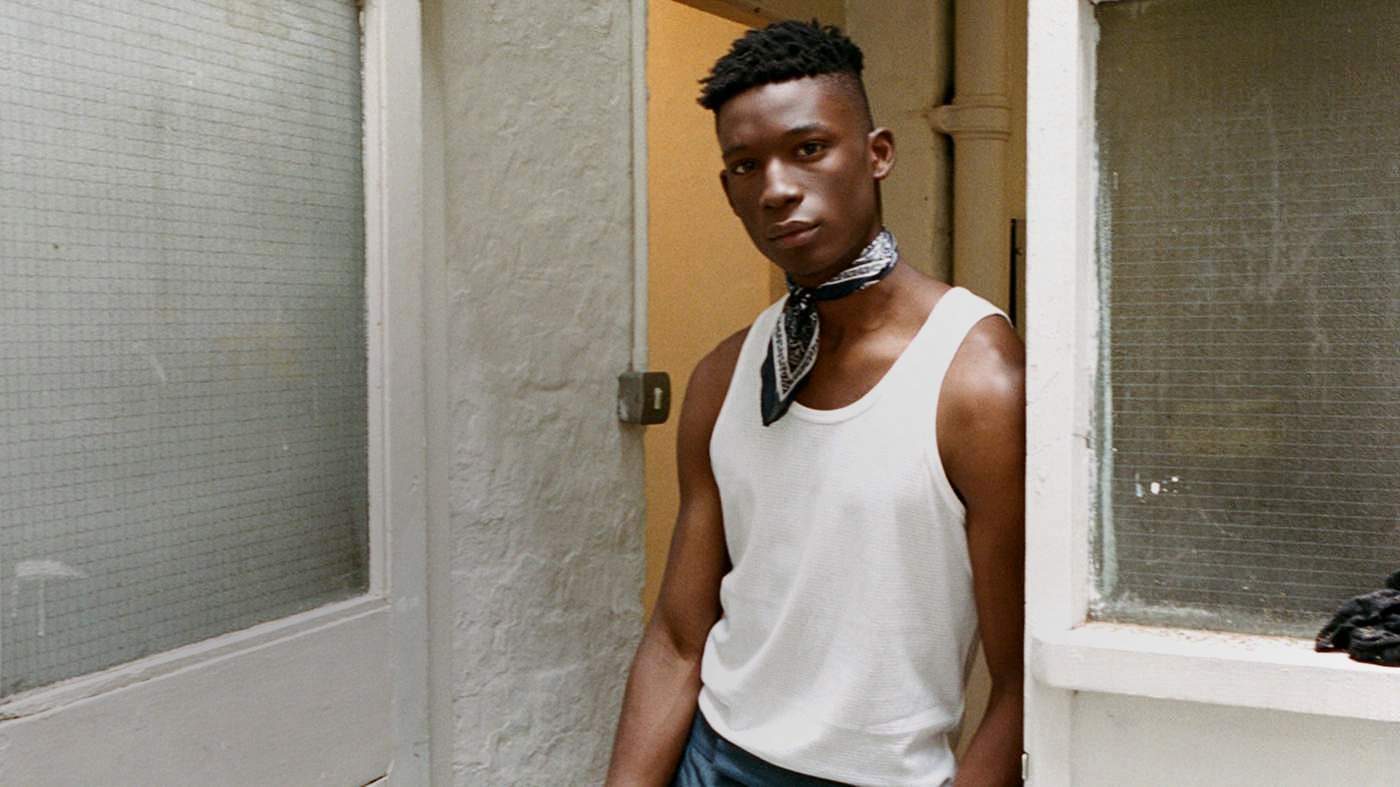 Harry Uzoka was one of the first people stabbed to death in the UK in 2018.

He was just 25 - a fashion model with everything to live for.

Fellow model George Koh is now starting a life sentence for murder, with a minimum of 25 years.

Another man was found guilty of murder and jailed for at least 22 years. A third was given a 14-year sentence for manslaughter.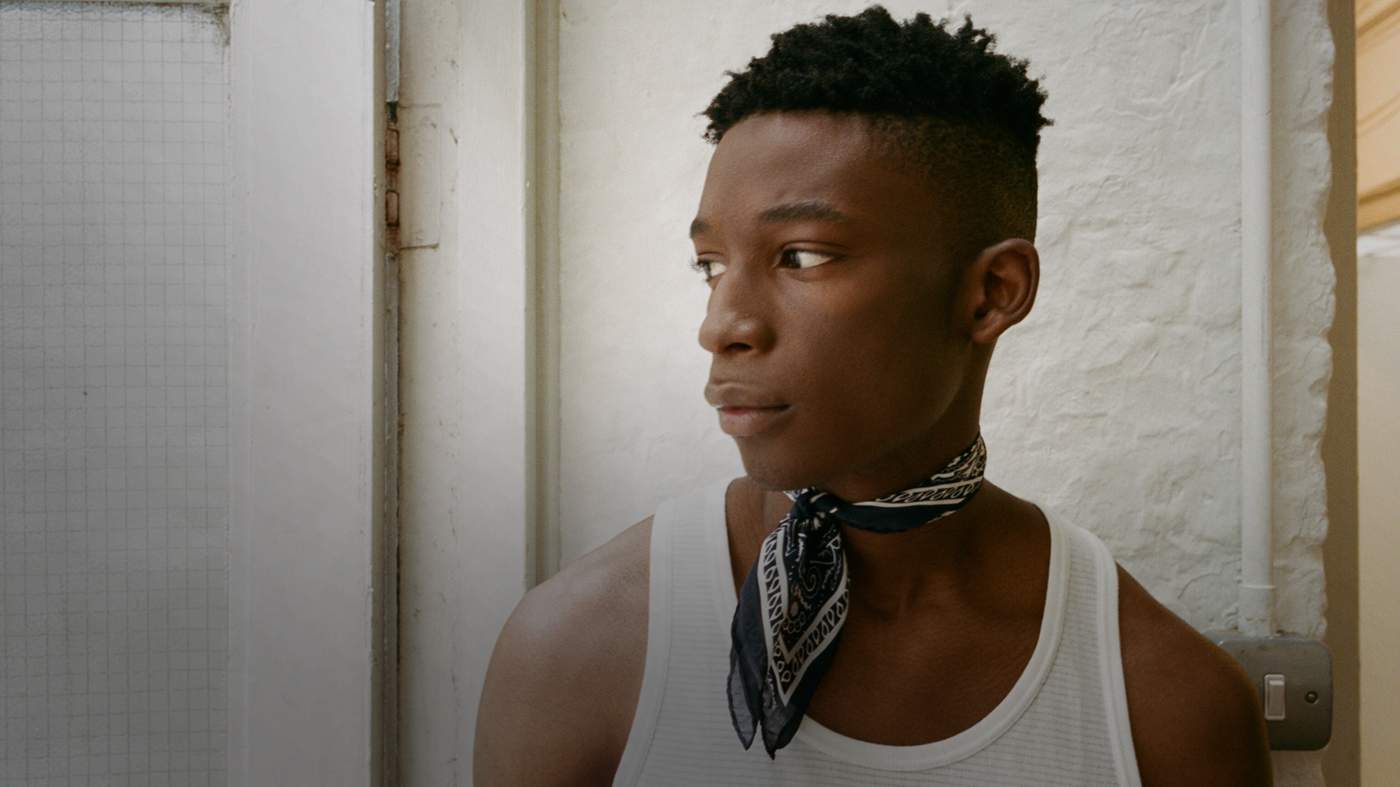 Harry Uzoka was a successful model - a hard line of work to stay in. Fashions, for faces as well as clothes, change quickly.
But Harry had lasted the best part of a decade. He had been booked for jobs that black male models had struggled to get in the past.
At 25, he knew he'd had a good run and made a good living, but he was starting to explore the idea of doing something else - writing a film and launching a magazine that would celebrate black excellence.
Life was good. His girlfriend Ruby Campbell was also a model. They had flown to St Lucia for Christmas, the first truly big holiday he'd ever had.
He was building a house for his mother, Josephine, in her home country Nigeria - where she planned to return.

But on Thursday 11 January 2018 all this ended.
Harry lay on the pavement, his body punctured with knife wounds. One was to the heart and the paramedics and doctors couldn't save him.
At 17:00, on the cold concrete outside his home in Shepherds Bush in west London, he was declared dead.
A confrontation with another male model - lasting just a couple of minutes - had taken everything.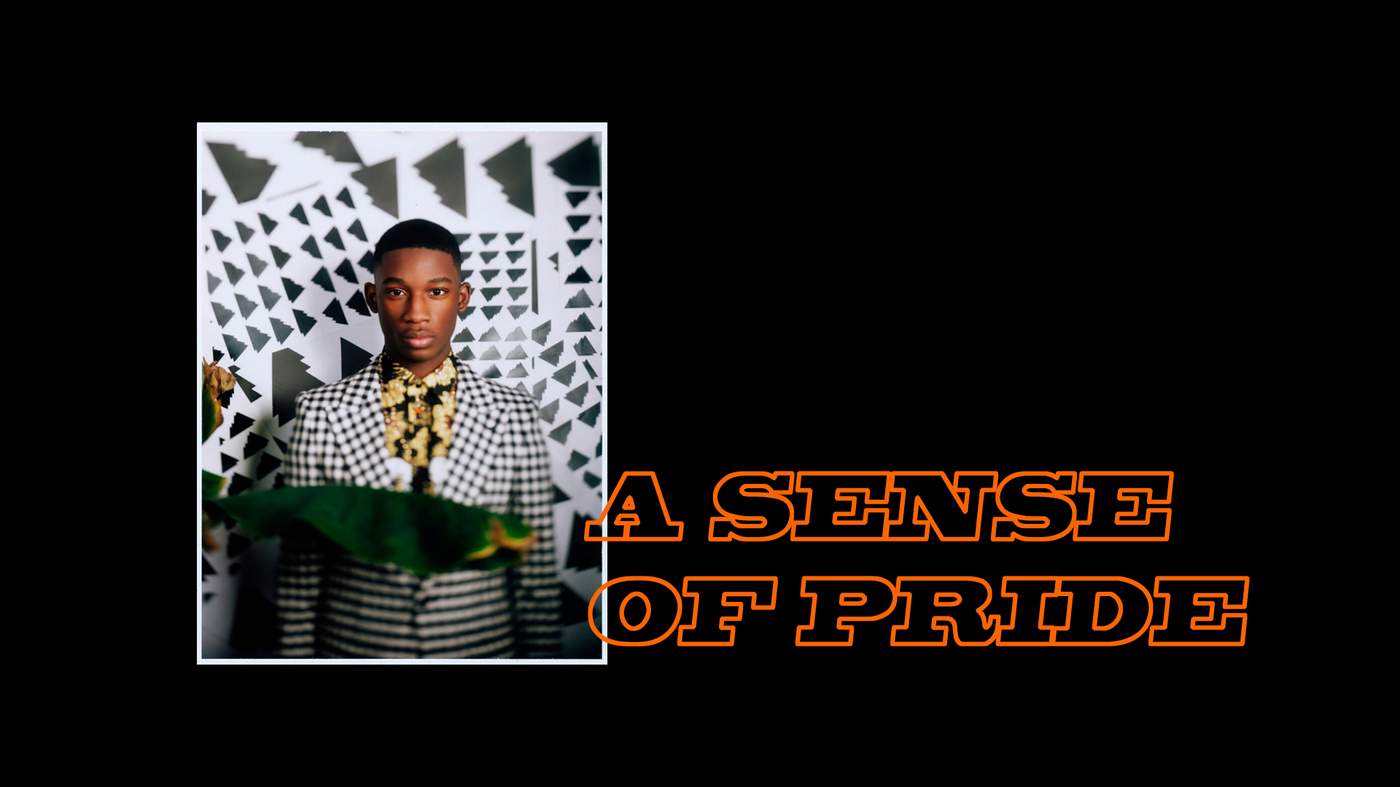 I never got to meet Harry, but I knew about him - we moved in some of the same circles.
Like me, he was born in London into a Nigerian family. He lived with his mother and his older brother Edmond in Dagenham, where there's a large Nigerian community.
During the 2000s many African families relocated from south London and headed further out, often east. They were looking for cheaper housing, better schools and the hope of peace and quiet.
Many found that on the edges of Essex. By the 2011 Census, the black African population in Barking and Dagenham had nearly doubled in a decade.
Take a walk down Dagenham's Heathway - one of the main roads - and you'll see a black church, a Nigerian restaurant and some African and Caribbean hair shops.
The UK seemed to offer new opportunities to our parents, many of whom arrived in the country highly skilled.
Most Nigerian households tend to uphold strong cultural values. We were to work hard, "face our books" and fear God. Making our parents proud was key.
The importance of being educated and successful was instilled in us from a young age.


Growing up, Harry's passion was football.
He attended All Saints Catholic school in Dagenham, where according to childhood friend Jeremie Thompson, he was smart, "a whiz-kid - really good at maths".
When I first heard about Harry, he was still a teenager - but he had already broken through as one of the country's most promising young black male models.
One of my best friends had hosted a photo shoot at her house, and Harry was the model.
He was shooting with Leomie Anderson, another young black model from London, who had turned heads on Channel 4's The Model Agency show. She was also his girlfriend.
The pair were barely 18, but for many young black men and women, they were starting to look like a power couple. They'd achieved something already - they'd used their good looks and their determination.
In their shoots together, they seemed playful, confident and in love.
It was refreshing to see a successful young dark-skinned man celebrating a young dark-skinned woman.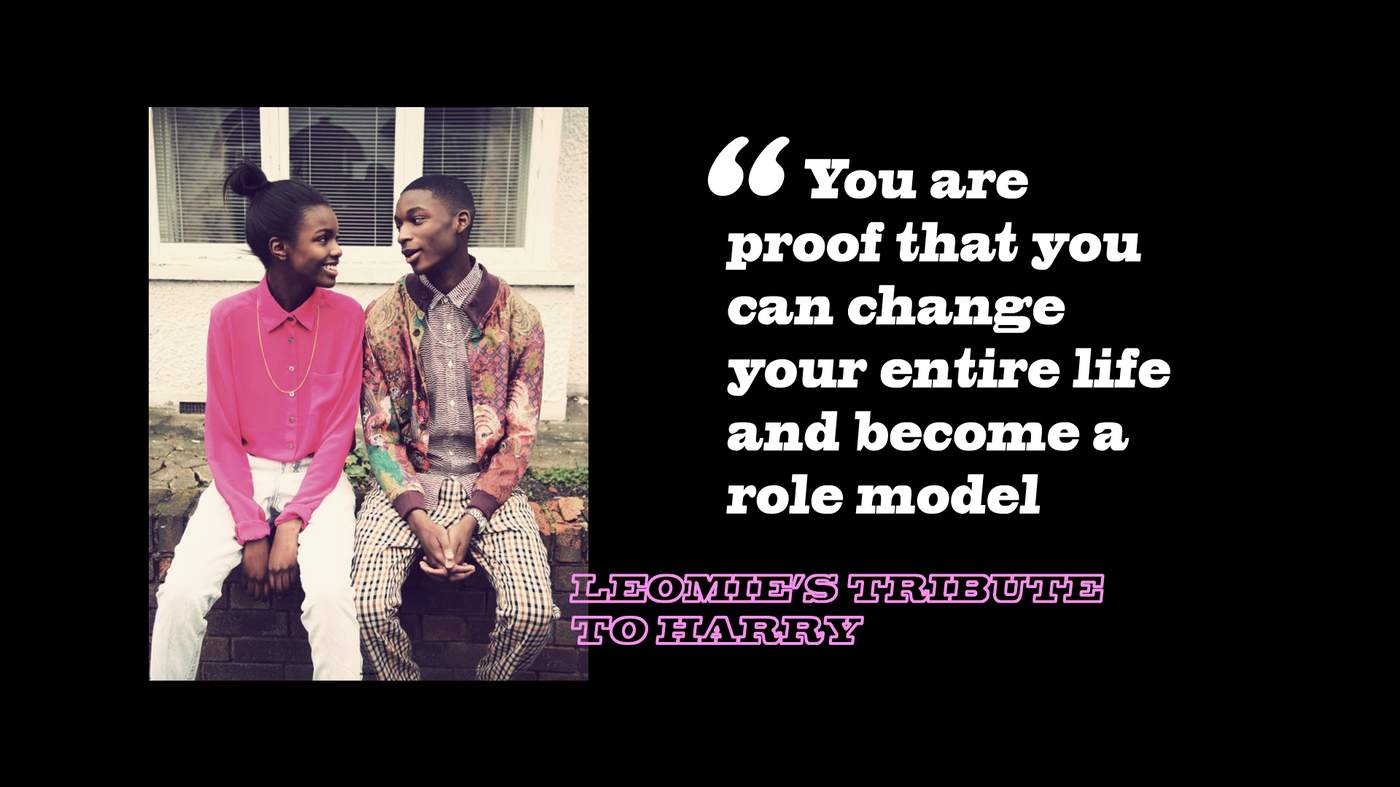 When I was growing up, there didn't seem to be that many young black role models around.
So just seeing Harry Uzoka's face in London's West End on a big advertising board at Oxford Circus would be enough to stir up a sense of pride. There was just something about him.
"Inspirational" is a word that's been used time and time again to describe him by stylists, agents, photographers and other models.
He was fun, oozed personality, was eager to learn and easy to be around, according to his friends.
Kevin Morosky, a photographer and filmmaker, shot Harry in one of his first editorials. Harry became "the go-to guy", he says. "He had a massive impact on the way the fashion industry cast dark-skin boys."
But there were challenges.
With his friends Jeremy Boateng and Chuck Achike, Harry helped start a collective of young black models, with the aim of supporting each other in getting ahead.
"It was all made up of black boys, black models. In the industry we were sort of blocked," says Jeremy Boateng.
Those in the group felt they only got put up for certain jobs.
"Right now for the black models in the industry things are very different, but at the time no-one was doing like the Pradas, we were doing like the JD [Sports] or the River Islands. Not high-end ones.
"It wasn't really common to see a lot of black models doing that, especially boys."
Harry - known as "H" to his friends - radiated infectious positive energy.
"He changed a lot of those really young mindsets that I feel a lot of black people have, where it's like you can't show love to your bro," says Jeremy.
"He was always that encouragement, like you can do anything.
"He used to come to me and be like, 'J, you can do it - I know you, you can do it.'
"You don't really get that among your black brothers. A lot of it is just competition."


Harry was driven to help others improve themselves - but at one time he had had to turn his own life around.
In 2008 he was sentenced to four years in a young offenders institution for his part in a robbery. He served two years of that sentence.
Childhood friend, Jeremie Thompson, was convicted alongside him.
"We were kids. We looked like kids," he says. "It was just mixing with the wrong people. They're not putting the legit ways of having money - it's just whatever you can do to get it. We fell in to that."
The pair knew they had done wrong and, as soon as they were inside, Harry's friend says they were making plans to do something positive once they got out.
"People could just tell we didn't come across like gang members or anything like that. We always spoke about coming out and going into something big."
Inside, Harry spent a lot of time reflecting and reading - particularly books about spirituality, according to his friend.
"He got that from his brother. Ed was always talking about things to do with the mind and how powerful your mind is."
Jeremie now works in marketing for a sportswear firm. He knows the impact his friend had on his future.


As soon as Harry was released he started changing his life.
He enrolled at college. The next step would probably have been university.
But one day his brother Edmond - a model signed to the AMCK agency in west London - took Harry along to a meeting.
Harry's potential was spotted immediately and he was soon signed up.
After Harry died, ex-AMCK booker Patrick Egbon-Marshall described his modelling career as a "modern day Cinderella story". He wrote on Instagram that it was his honesty, humility and hard work that had helped pave the way for his success.
Shortly after he was signed, Harry walked for London Fashion Week. At the time it still felt unusual to see black teenagers on the catwalk.
"For his first ever runway opening, Wretch was there, Tinie Tempah was there," Jeremie Thompson says.
The pair had spent a lot of time in detention listening to the music of Tottenham rapper Wretch 32. Later he was one of the first celebrities to pay tribute to Harry after his death, describing him as "ground-breaking".
As well as getting his head straight while in detention - reading, planning and thinking - Harry had also transformed his body, spending hours in the gym.
"He was so skinny when we went in, basically a stick," says Jeremie.
"Then he met this Nigerian guy that basically got Harry massive."
By the time he was 18, Harry had modelled for Nike. He went on to work for brands such as Zara, Asos, Pull & Bear, and Jack Wills.
"Harry provided a platform for black male models to come through in a way they hadn't previously in London," says Tytiah Blake, a casting director from London.
"A lot of success in the industry is linked to your personality - if you don't have charm, it can be difficult to break through. Harry had that balance of looks and the personality."
Nigerian-British writer and stylist Ayishat Akanbi worked with Harry and knew him as a friend.
"Harry represented possibilities to many young working-class black boys. Modelling isn't the type of industry we're often encouraged to go into, especially within young male culture.
"I think Harry reminded young men in particular that it is OK to be delicate.
"He was never not smiling - he had not a single thing to prove. Again these are rare qualities to be regularly met with in the industry, so he really did stand out.
"Charming, curious, adorable and kind-hearted are words that come to mind when I think of Harry."
By 2014, he was signed to the prestigious Premier Model Management - which helped shape the career of Naomi Campbell and other big names. He visited glamorous places for work - Paris, Milan, Los Angeles and New York.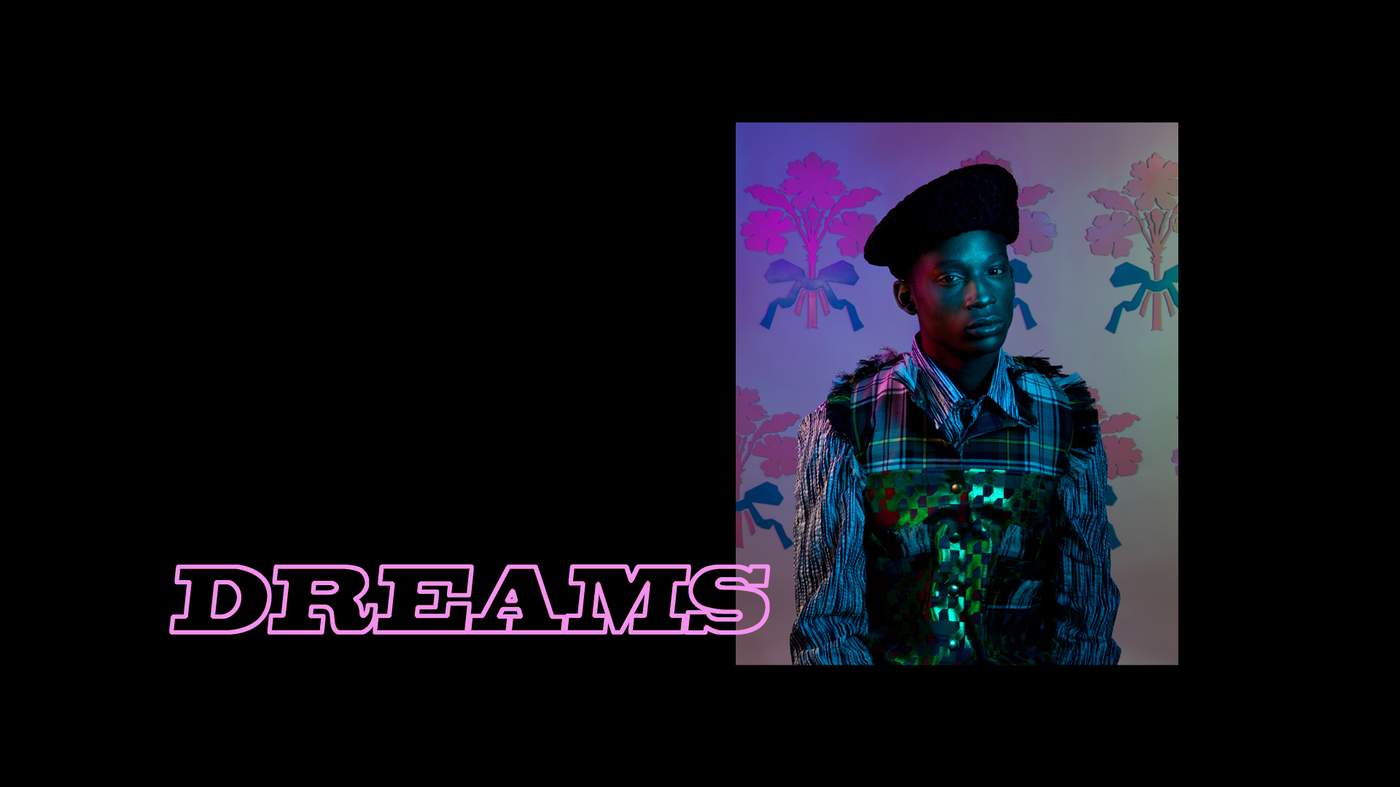 Even with his new success Harry never forgot about the people he grew up with, recalls Jeremie Thompson.
"He'd always say if he's earning money or if he's doing well, and all his friends aren't, he's not doing well.
"I've messaged Harry and said, 'Bro do you think you have five pounds you can send me just so I can get a meal?'. And he'd be like, 'What!' and come off the phone and send me like £300 and he'd do that without expecting it back."
Despite this, Harry wasn't lavish in his own life and rarely went on holiday, although he longed to go to Nigeria and explore his heritage. That was just one of his dreams.
In an interview with menswear magazine Boys by Girls, he described The Alchemist by Brazilian author Paulo Coelho as "his favourite book of all time".
At the centre of the story is the idea that everyone should dedicate themselves to the pursuit of their dreams.
In that magazine interview, Harry spoke about dreams and "how you should never give up on them and how you should never see any negative".
Harry often showed a strong spiritual side, his friends and colleagues felt.
"I felt like when I was shooting Harry, I was shooting his soul," says Kevin Morosky. "Because he wore his heart on his sleeve. And his soul was so beautiful. When you took pictures of him, you took pictures of his essence."
His commitment to self-improvement was obvious, remembers Ayishat Akanbi.
"In his curiosity Harry was definitely an old soul, he felt like he'd been here before and was trying to put together pieces of his past life.
"He wanted to learn to open his mind and heart more - a noble challenge."
This notion of self-improvement was something that Harry wanted to share. It was, he believed, a way of empowering young black men.
"There was proper no sort of competition in him," says Jeremy Boateng.
"Like even if there was a black guy that looked like him or that was in his agency, most people would act funny… knowing that only one of us can get that spot. He was just like, 'Nah we can all win.'"
Harry was happy to share his experience with new black models starting out in the industry. One of those he helped was George Koh.
The two models met in 2015 on a shoot.
Three years later, Koh would be on trial at the Old Bailey for murdering Harry.
Model Chuck Achike said Harry had been helping a designer teach some models how to walk the runway. One of them was George Koh.
Harry went on to advise the other model how to advance his career, giving him tips on how to improve his physique and pick the right agency.
The court heard the two became acquaintances, but not friends.
There was a physical similarity between them. They were both slim and dark with bone structures that gave their faces a certain softness.
"I remember the first time I did see him, this is my true reaction, I remember saying to H, 'This guy looks a little like you,'" says Jeremy Boateng.
But some kind of animosity eventually developed.
Some felt that Koh had begun to copy Harry's playful style in shoots, and among Harry's friends there was an inside joke that the other model was slightly obsessed with him.
It was an issue that was explored at Koh's trial.
The court heard Harry sent a message to Koh asking him to stop following and unfollowing his friends and family on Instagram. Koh blamed it on an app he used to get more followers.
Friends of Harry discussed a photo shoot Koh had put on Instagram where he seemed to be copying a pose.
When asked by the prosecution if he had become obsessed, Koh replied: "No, I wasn't obsessed with him."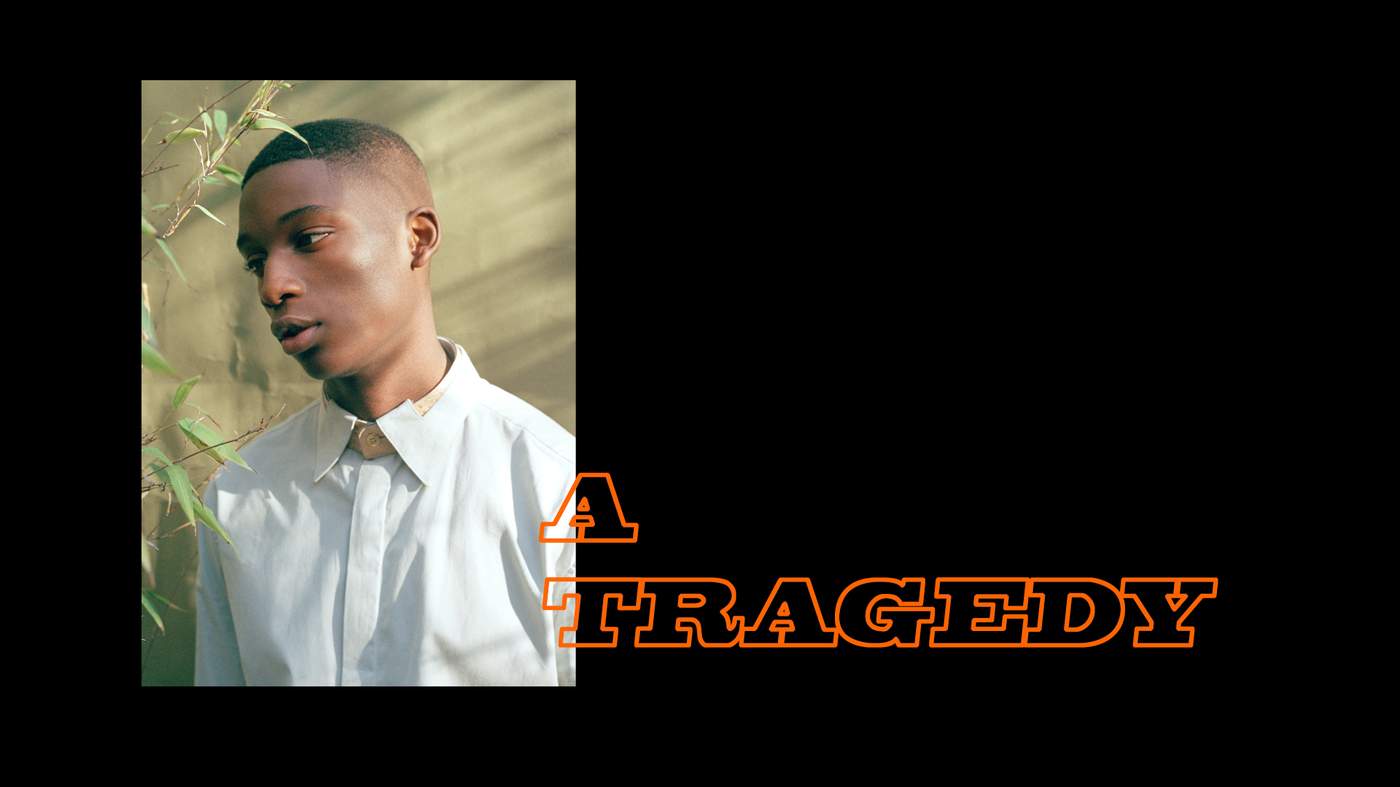 Things came to a head on 11 January 2018.
Seven months later, George Koh, 24, and Merse Dikanda, 24, were convicted of murder. Jonathan Okigbo, 24, was acquitted of murder but convicted of manslaughter. All three had pleaded not guilty at the Old Bailey.
Harry's housemate Adrian Harper had told the murder trial about the events that led up to the tragedy.
Harry said he had been told by a woman that Koh was claiming to have slept with Harry's girlfriend, Ruby Campbell.
Harry initially seemed happy to laugh it off, his housemate told the court.
But that wasn't what happened. The two models exchanged messages.


GEORGE KOH TO HARRY UZOKA
11:42:43 Yooo
11:42:44 G
11:43:54 Why is your boy messaging me
11:44:09 What is he on about & what girl
HARRY UZOKA TO GEORGE KOH
17:24:29 What's your number?
GEORGE KOH TO HARRY UZOKA
17:48:37 [sends his number]
HARRY UZOKA TO GEORGE KOH
14:21:58 Leave my name out of your mouth, its that simple I've never spoken bad of you in any way so this is wild.
"Harry's mood didn't feel right," another of the model's housemates, Seun Lawal, told the court. Harry and George Koh had a phone conversation on Wednesday 10 January.
Seun Lawal also said Harry said he had spoken to Ruby Campbell and that she insisted she had never met Koh.
But the dispute carried on into the next day - 11 January 2018. The court was shown another exchange of messages, which showed the lead-up to Harry Uzoka and George Koh confronting each other.


GEORGE KOH TO HARRY UZOKA
13:55:51 Where you I'll come there n we can fight bring your friends with U
HARRY UZOKA TO GEORGE KOH
14:02:04 come Shepards Bush
GEORGE KOH TO HARRY UZOKA
14:04:54 Where in bush post code
14:05:33 U got my number
HARRY UZOKA TO GEORGE KOH
14:21:58 Listen come bush station this is the last thing I'm saying to you. (emoji crying laugh) your a lost soul.
GEORGE KOH TO HARRY UZOKA
14:23:53 Im coming
15:08:32 Be 2min
15:08:48 U there yh?
15:43:26 I'm here
George Koh brought Merse Dikanda and Jonathan Okigbo with him. They eventually arrived in Ollgar Close, near to Harry's flat.
They were armed, the court heard, with at least three knives - George Koh had two and Merse Dikanda a machete.
Harry's housemate - Adrian Harper - agreed to come with him, the court was told. The pair armed themselves by taking dumbbell bars with their weights removed.
There was no discussion about what they were going to do - the housemate told the court if someone messages you about a fight "you are going to go there and fight".
Adrian Harper was asked by Richard Horwell QC, prosecuting, if he had any expectation the three men they were meeting were armed. "Yeah, but not with knives," he said.
"It is not difficult to work out which side won. Uzoka and Harper were outnumbered and bars stand little chance against knives," the prosecution told the court.
By the prosecution's account the two groups had met at 15:51. Within two minutes it was over.
Harry's housemate was able to run away, he told the court. But by the time Harry escaped he had already been stabbed. His life was ebbing away.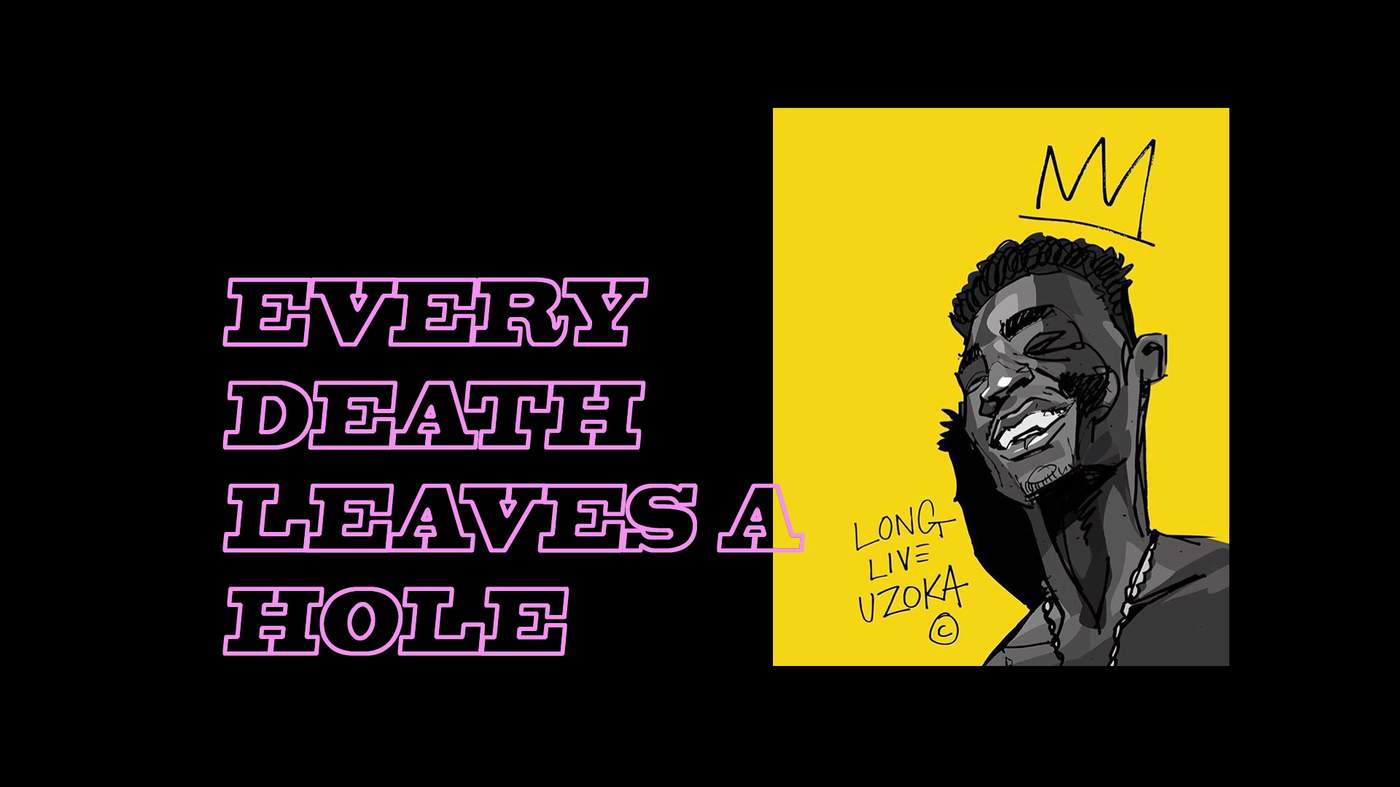 Harry's death hit many people hard - there were hundreds of tributes in the hours and days after.
For some, it's still difficult to comprehend how a person seen as such a positive force could end up in a such a desperate situation.
Some might think that Harry made a bad decision shortly before his life was taken - but it does not erase the fact that a young man was stabbed to death.
With the recent spate of knife violence in London and other big cities, it's easy to lose track of the numbers and names, and merge all the headlines into one.
This case stood out. But every victim of knife crime is someone who shouldn't have died. Everyone was somebody's child. Every death leaves a hole in a family.
To those who knew him, Harry Uzoka was full of love, and his life was so far away from how it ended.
Lots of people have made the wrong choice at some point in their lives - Harry clearly did as a teenager.
But he made a conscious effort to change.
And he made that transformation look effortless, recalls Jeremy Boateng.
"You know when someone truly transforms? I didn't know him when he was in jail. When he came out he had a little bit of, like, still that hoodness in him.
"But he was just a young spirit, the second he had removed all that ego from him, completely different guy - it was just love."
In an Instagram tribute to her former boyfriend, with whom she had remained firm friends, Leomie Anderson wrote: "You've been all over the world and been an inspiration to so many. You are proof that you can change your entire life and become a role model, no matter the circumstances."
Rapper Wretch 32 posted an impassioned reaction on Instagram to the news, pleading for an end to the violence.
After describing Harry as "groundbreaking", he said: "He's got nothing to do with nothing… youths start walking around with these mental knives, and you think you can stab people with these knives and they're going to survive."
Harry was once asked in an interview how he wanted to be remembered. "More than anything, just honest - an honest being of love and light."


Words: Linda Adey
with additional reporting by Jeremy Britton and Naomi Pallas
Photography and art: Drew Wheeler, Jeff Hahn, Kevin Morosky, Timo Kerber, Holly Falconer, Clare Shilland, Vicki King, Willprinceart
Editors: Kathryn Westcott and Finlo Rohrer
Production: Naomi Pallas